Industry Overview
The global liquid and air filter bags market was valued at $4,765.23 million in 2022, witnessing a CAGR of 6.1% during the forecast period.
The removal method of solids from the liquid phase is the separation of solids in liquid filtration. This filtration is achieved with bags or mesh filters of liquid and air filters. Polypropylene, polyester, nylon, cotton, non-woven, and others are the widely used filter media. For optimum filtration efficiency, filter bags are manufactured. They are produced from carefully selected media according to process industry requirements. The different media forms used include felt needles, monofilament, and multifilament.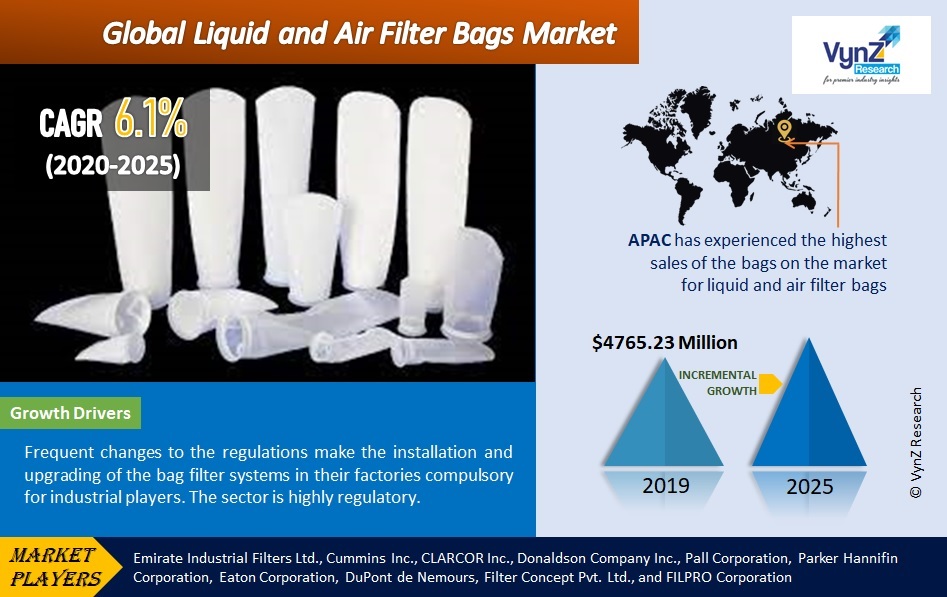 It removes solid particles from liquids that contain large amounts of contaminants or require filtering of highly viscous fluids. They have an efficient solution to many problems with filtration.
Liquid and Air Filter Bags Market Analysis
Driver: Environment and Safety Laws to minimize air emissions by various governments
Over the past ten years, governments' particulate control regulations have taken a different form internationally. Several new laws were implemented to regulate toxic industrial pollution in the developed countries of North America and Western Europe. Frequent changes to the regulations make the installation and upgrading of the bag filter systems in their factories compulsory for industrial players. The sector is highly regulated. In various states, the emission of hazardous compound pollutants such as SOx, NOx, VOCs and toxic metals has different requirements.
The laws on air pollution control are highly strict and continuously evolving in North America. The Environmental Protection Agency in the USA applies and oversees most of the air pollution control regulations (EPA). The Clean Air Act (CSAPR), the Clean Air Interstate Rules (CAIR), the Overall Mercury and Air Toxic Standards (MATS), and the National pollution requirements for hazardous air contaminants are some of the most relevant legislation in the United States. Air Pollutants are subject to the Clean Air Act and are subject to CAIR standards (NESHAPS).
The Air Quality Directive, the VOC Solvents Pollution Directive, and the IPPC Directive are some of the key legislation and requirements in the European Union. Such high requirements and regulations oblige industry players and utilities to install bag filter systems. In the Asia-Pacific and the Middle East, other countries also have a national monitoring network to track and enhance environmental patterns in air quality. This should push the market for bag filters.
Restriction: Poor implementation of reforms of pollution control
A lot of developed and developing nations have regularly changed numerous environmental laws and rules to regulate industrial air and water emissions to minimize air pollution. This, however, did not lead to the reduction or increase in environmental pollution. It is essential for companies to comply with environmental requirements for the successful implementation of standards. On the other hand, environmental surveillance complexity and pollution regulation reforms lead to minimal standards implementation in countries like China and India in particular.
In the USA the focus is on rigorous air quality monitoring regulation and regular improvements to state-of-the-art technologies. However, this raises the costs of commodity procurement, limiting the introduction by business and residential consumers of environmental conservation measures.
Possibility: Mercury and Air Toxics Regulations (MATS) introduction in the United States
To reduce mercury and other toxic air pollutants produced by coal and oil power plants across the world, the Environmental Protection Agency (ESA) in the United States implemented MATS. For both coal- and oil-fired power generators, which are greater than 25 MW, the standard was applied. Since this standard has been introduced, some 1,400 coal-fired power stations have been affected.
Market Segmentation
Based on Type
Depending on the form, the demand for liquid and air filter bags is converted into liquid and air. During the forecast period, air filter bags are expected to rise faster and increase in volume by 6 percent at CAGR. The growing need for the removal from industrial machinery of dust and other unwanted external particles drive its market development. In addition, strong demand for air conditioning and ventilation bags pushes its market development further.
Based On Bag Size
- 7OD*32'
- 7OD*17''
- 4OD*14''
- 4OD*8''
- Others
The bags are divided into 7OD*32", 7OD*17', 4OD*14", 4OD *8", etc., depending on the size of the bags. Amongst all sizes, 4OD*8volume "'s sales are projected to show the highest market growth, with a forecast CAGR of 5.7 percent.
Based on Application
- Chemicals and Pharmaceuticals
- Mining
- Water Treatment
- Steel and Power
- Cement
- Others
For end users, the liquid and air filter bags market is divided into chemical and pharmaceutical products, mining, water treatment, steel and fuel, cement, and other products. The most rapidly rising end-user segment is projected to be water treatment during the forecast period, which progresses in volume at a CAGR of 6.4 percent. To extract medium and fine solid particles from the water, strong demand is derived from its market growth for liquid and air filter bags in primary, secondary, and tertiary water treatment processes.
Demand for liquid and air filter bags from the cement and mining industries has increased. The growth of the cement and mining industries has increased with the increased infrastructure operation globally. These industries use these filter bags as media to reduce the dust in the production process. Therefore, filter bags are fitted by producers in those industries in compliance with filtration requirements. This is a lucrative opportunity to increase the market growth of liquid and air filter bags.
Based on Region
- North America
- Europe
- APAC
- Latin America
- Middle East and Africa
Asia-Pacific (APAC) has experienced the highest sales of the bags on the market for liquid and air filter bags. This can be attributed primarily to the rising industrial and urbanization in the area, which led mainly to the increased demand for filter bags. Commercial, pharmaceutical, mining, manufacturing, and other factories form the usual areas of application of these sacks.
Also driving growth in the region of liquid filter bags is a booming pharmaceutical industry in the region that tackles the health problems of the rising population. Filter bags are used for various purposes in the pharmaceutical industry including retrieval and removal of the costly active ingredients, recovery of catalysts, and filtration of gelatins.
Competitive Landscape and Key Players of the Market
Some of the leading players in the global market of liquid and air filter bags are:
- Emirate Industrial Filters Ltd.
- Cummins Inc.
- CLARCOR Inc.
- Donaldson Company Inc.
- Pall Corporation
- Parker Hannifin Corporation
- Eaton Corporation
- DuPont de Nemours
- Filter Concept Pvt Ltd.
- FILPRO Corporation
Latest News Update on Liquid and Air Filter Bags Market
A South African group of researchers has created a filter that can clean water directly from the bottle. It's put inside a tube on top of a bottle and cleanses water when it is poured into a bowl. Dr. Eugene Cloete, the designer behind the filter, says the filter is just as large as a regular tea bag at Stellenbosch University in South Africa.
To make the world cleaner, many businesses and residential owners want to improve air purification. This offers relief in the atmosphere from heavy smells or gasses.
Industrial water filters are a large part of the industrial process as they are used in a wide range of industrial applications. These filters allow the performance of industrial activities to be increased. For a range of uses, the industry employs water filters for institutional, municipal, and industrial applications.
The quality of raw materials and water depends on many industries. Industrial water quality plays a significant role in finished product quality. In the pharmaceutical industry, this becomes more important. Medicinal medications are the end products of the pharmaceutical industry. It is of prime importance to the quality of medicinal products.
Primary Research
VynZ Research conducts extensive primary research to understand the market dynamics, validate market data, and have key opinions from industry experts. The key profiles approached within the industry include, CEO, CFO, CTO, President, Vice President, Product Managers, Regional Heads, and Others. Also, end user surveys comprising of consumers are also conducted to understand consumer behavior.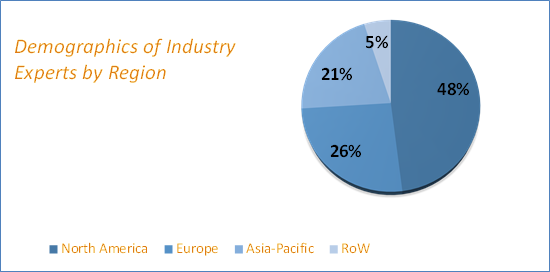 Source: VynZ Research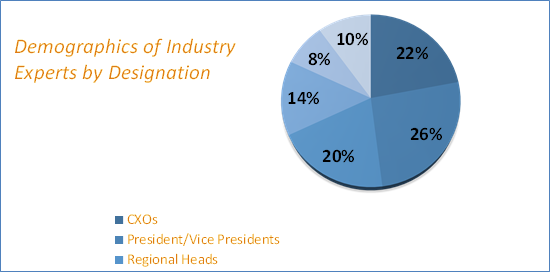 Source: VynZ Research