Industry Overview
The Global Isolation Beds Market is growing at a CAGR of 7.0% during the forecast period (2023–2030). The primary driver impacting the growth of the global isolation beds market is the rapid surge in infectious diseases across the globe. In recent times, several countries have witnessed outbreaks of viral diseases such as severely acquired respiratory syndrome (SARS), E-Bola, H1N1 virus, and COVID-19 (coronavirus). The death rate of COVID-19 appears to be higher in comparison to normal seasonal flu, and it differs with respect to location. For instance, at the epicenter (Hubei province, China) the death rate was 2.9%, whereas at other provinces it was 0.4%.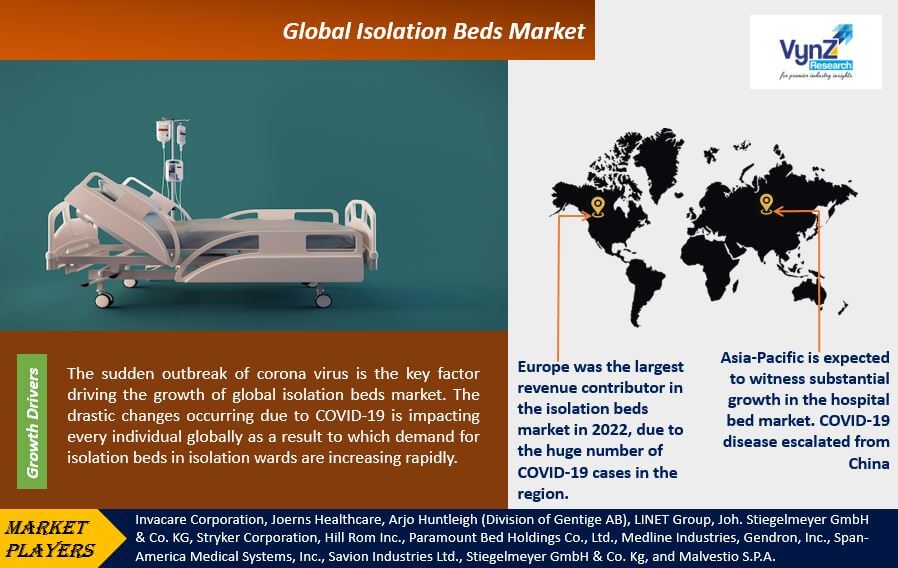 To contain these outbreaks in hospitals, and other health centers, these facilities need to follow preventive measures of isolating infected patients. Viral infections can spread rapidly to other healthcare workers, visitors, and doctors. So there is a necessity to have separate isolation wards with the proper medical facility and preventive personal equipment for nurses and doctors. For these highly contagious diseases, isolation is the primary step, this is why specialized cabins or isolation wards have been created within the hospital settings.
Market Segmentation
Insight by Type
Based on type, the global isolation beds market is categorized into manual, electric, hydraulic, and pneumatic. Of all, the manual segment held the largest share of the global market in 2019, owing to the growing awareness pertaining to the protection of healthcare workers. Usually, the isolation beds across the world in use are the traditional hospital bed placed in isolation wards. Such beds are often equipped with other necessities such as respiratory equipment.
There is a huge demand for smart isolation beds. In this direction, Get to Sleep Easy, Hoana Medical Inc. are Australia-based, potential medical startup. They had created a Smart Inclining Bed solution, at an affordable price, equipped with smart sensors installed in the bed to track patient movement and alert in case of emergency.
Insight by End Use
On the basis of end-use, the isolation beds market is categorized into general & acute care hospitals, multi-specialty hospitals, and specialized hospitals. The general & acute care hospitals segment is expected to contribute the largest revenue by 2030, owing to the growing need for intensive care units from the COVID-19 pandemic. The presence of general hospitals as compared to specialized and multi-specialty hospitals is the primary contributing factor.
Global Isolation Beds Market Report Coverage
| | |
| --- | --- |
| Report Metric | Details |
| Historical Period | 2018–2022 |
| Base Year Considered | 2022 |
| Forecast Period | 2023 - 2030 |
| Market Size in 2022 | $x.x Billion |
| Revenue Forecast in 2030 | $x.x Billion |
| Growth Rate | CAGR 7.0% |
| Segments Covered in the Report | By Type, By Usage and By End Use |
| Report Scope | Market Trends, Drivers, and Restraints; Revenue Estimation and Forecast; Segmentation Analysis; Impact of COVID-19; Companies' Strategic Developments; Market Share Analysis of Key Players; Company Profiling |
| Regions Covered in the Report | North America, Europe, Asia-Pacific, Middle East, and Rest of the World |
Industry Dynamics
Industry Trends
According to the standard, manufacturing requires strict labeling, test method, and classification for isolation beds. This innovation is our most important in the situation where coronavirus is at its peak globally and is further expected to prevail for which vital safety measures are to be implemented. As a result, in the current situation, low-cost isolation beds across the globe is witnessing significant growth to cater to its huge demand across several countries.
Technological advancements: The isolation beds market has seen advancements in technology to improve patient comfort and safety. This includes features like adjustable height, patient monitoring systems, built-in communication systems, and remote control operation.
Focus on infection control: Infection control has become a critical concern in healthcare facilities. Isolation beds with features such as sealed enclosures, negative pressure ventilation systems, and antimicrobial surfaces have gained popularity to minimize the risk of cross-contamination and improve patient outcomes.
Growing healthcare infrastructure: Increasing investments in healthcare infrastructure, particularly in emerging economies, have contributed to the expansion of the isolation beds market. The development of new hospitals, clinics, and healthcare facilities has driven the demand for isolation beds.
Growth Drivers
The sudden outbreak of coronavirus is the key factor driving the growth of the global isolation beds market. The drastic changes occurring due to COVID-19 are impacting every individual globally as a result to which demand for isolation beds in isolation wards is increasing rapidly. World Health Organization (WHO) has urged all the manufacturers of isolation beds globally to increase the production of this equipment on an immediate basis. According to a report by WHO in March 2020, the number of coronavirus patients exceeded 200000 and in almost after twelve days the number would exceed by 100000.
As the global epidemic spreads on a larger scale, countries other than China started experiencing a shortage of isolation beds as traditional beds can't fulfill the requirement. For instance, Italian local authorities were told to free ICU beds for COVID-19-infected patients. By March 2020, around 80% of the hospital beds in Lombardy, Italy were occupied with COVID-19 patients.
Furthermore, all these patients along with healthcare workers and people all over the world are required to be provided with personal protective equipment as fast as possible to deal with this global pandemic. Moreover, the organization states that with the emergence of COVID-19, many other repercussions could prevail such as seroepidemiological problems, virological and clinical characteristics along with epidemiological issues of the virus and associated disease. Additionally, in order to combat this situation rapid development of personal protective equipment and isolation beds are extremely vital that is significantly contributing to the growth of the global isolation beds market.
Challenges
However, due to the coronavirus preventive lockdown situation in several countries, the manufacturing and supply chains of the isolation beds have been critically affected. The procurement, transportation, and distribution of raw materials to the manufacturing unit and the absence of laborers in both emerging and developed nations have negatively impacted the desired production flow.
 Effective utilization of isolation beds necessitates trained healthcare professionals who understand infection control protocols and can properly manage patients within isolation settings. Staffing and training requirements can be challenging, particularly during public health emergencies when there is a surge in patient volume and limited resources.
Geographic Overview
Around the globe, Europe was the largest revenue contributor in the isolation beds market in 2019, due to the huge number of COVID-19 cases in the region. The demand for isolation beds has been exceeded by European Union in order to fight the coronavirus. The demand of isolation beds from this region is 10 times more compared to what is available in stock. According to a report published by European Union, approximately 1,563,857 cases of COVID-19 till the first week of April and the total number of deaths registered in the region has been reported as 95,044.
Additionally, countries such as Spain, Italy, Germany, France, and the United Kingdom (UK) are estimated to register the largest number of cases. Moreover, doctors are threatening to quit their jobs in Europe due to the inaccessibility of protective equipment. As a result, to which government is estimated to spend USD 265 million on personal protective equipment, including isolation beds, which is expected to bolster the growth of isolation beds market in the region.
Furthermore, the prevalence of key players manufacturing isolation beds in North America along with the aim of these companies to enhance their solution offers is the key factor driving the growth in the region. The number of COVID-19 cases in North America is also enhancing rapidly with registered cases of almost 5,04,780 and 18,763 deaths as registered in the first week of April.
Moreover, Asia-Pacific is expected to witness substantial growth in the hospital bed market. COVID-19 disease escalated in China as a result to which Chinese suppliers have contracted the supply of raw materials to the U.S. Furthermore, pandemic outbreaks lead to the worst hit in China although the country is recovering and has started exporting medical supplies to the U.S. and other affected countries. Additionally, a country such as India is witnessing an increasing number of coronavirus cases and the demand for isolation beds will enhance at a significant rate. China has also introduced the concept of Fangcang shelter hospitals, which are large-scale temporary hospitals, built on existing public venues such as stadiums and exhibition centers. The purpose of these facilities is to isolate mild to moderate COVID-19 patients to prevent community transmissions.
The government authorities globally have allotted funds towards COVID-19 in the following manner Germany is expected to incur USD 808 Billion, France USD 50 billion, Spain USD 223 Billion, and the U.K. USD 14.8 Billion are also the worst hit economies in the world from COVID-19. Furthermore, Brazil is anticipated to spend USD 144 Billion, Switzerland USD 42.6 Billion, Austria USD 42 Billion, and the Canadian government allotted USD 82 Billion towards recovering from the COVID-19 situation. As a result of huge initiatives undertaken by government authorities across the globe to fight COVID-19 is significantly attributing towards the growth of the isolation beds market.
Competitive Insight
The key players operating in the global isolation beds market are Invacare Corporation, Joerns Healthcare, Arjo Huntleigh (Division of Gentige AB), LINET Group, Joh. Stiegelmeyer GmbH & Co. KG, Stryker Corporation, Hill Rom Inc., Paramount Bed Holdings Co., Ltd., Medline Industries, Gendron, Inc., Span-America Medical Systems, Inc., Savion Industries Ltd., Stiegelmeyer GmbH & Co. Kg, and Malvestio S.P.A.
These players in the isolation beds market are emphasizing their efforts upon strategic acquisitions in order to strengthen capabilities of research & development that support them in providing innovative solutions to the users and thus gain a competitive advantage. For instance, in March 2020, Asset Homes announced offering isolation beds to the Indian-based hospitals, owing to the current situation of the coronavirus outbreak. Previously, in June 2017, Savaria Corporation, acquired Span-America Medical Systems Inc., to increase its product portfolio in the U.S.
Primary Research
VynZ Research conducts extensive primary research to understand the market dynamics, validate market data and have key opinions from industry experts. The key profiles approached within the industry include, CEO, CFO, CTO, President, Vice President, Product Managers, Regional Heads, and Others. Also, end user surveys comprising consumers are also conducted to understand consumer behavior.
The Isolation Beds Market report offers a comprehensive market segmentation analysis along with an estimation for the forecast period 2023–2030.
By Type

Manual
Electric
Hydraulic
Pneumatic

By Usage

Critical
Bariatric
Medical Surgery
Pediatric
Maternal

By End Use

General & Acute Care Hospitals
Multi-Specialty Hospitals
Specialized Hospitals
Ambulatory Surgical Centers
Others
Isolation Beds Market by Region
North America

By Type
By Usage
By End Use
By Country – U.S., Canada, and Mexico

Europe

By Type
By Usage
By End Use
By Country – Germany, U.K., France, Italy, Spain, Russia, and Rest of Europe

Asia-Pacific (APAC)

By Type
By Usage
By End Use
By Country – China, Japan, India, South Korea, Singapore, Australia, Indonesia, and Rest of Asia-Pacific

Rest of the World (RoW)

By Type
By Usage
By End Use
By Country – Brazil, Argentina, Saudi Arabia, South Africa, U.A.E., Iran, and Other Countries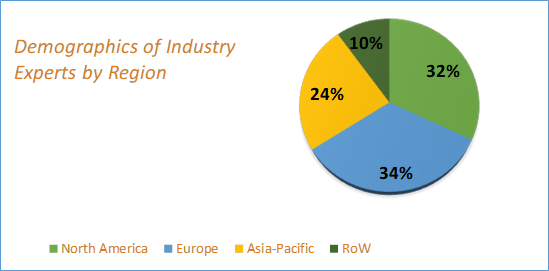 Source: VynZ Research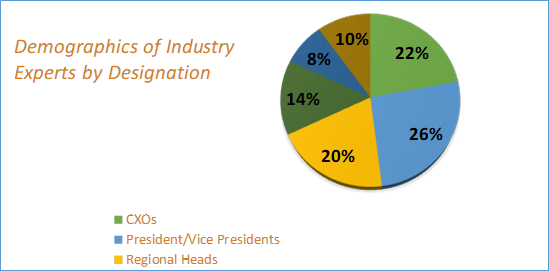 Source: VynZ Research