Industry Overview
The global Sepsis Treatment Market is forecast to grow at an annual rate of 8.8 percent from USD 0.46 billion in 2022 to USD 0.86 billion in 2030. The public-private support for target study efforts, the rising prevalence of infectious diseases, the number of sepsis incidences, and the government programs to raise sepsis awareness are all expected to fuel the market growth over the forecast period for Sepsis Treatment products.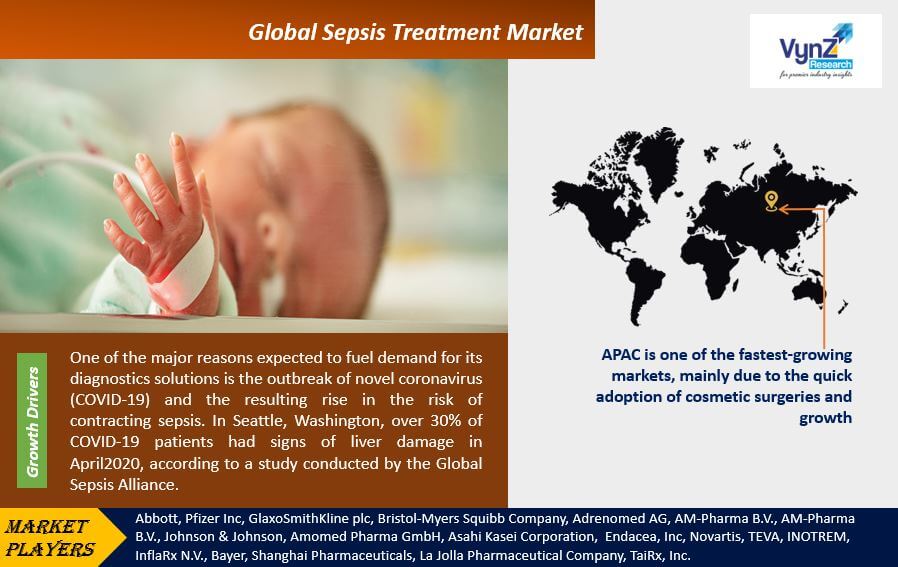 According to WHO statistics released in April 2018, this disease affects over 30 million people worldwide and causes about 6 million deaths per year. According to the same source, about 3 million newborns and 1.2 million children worldwide are affected by this disease last year. With such a high prevalence, demand for diagnostic solutions is expected to rise, propelling market growth over the projected period.
Since older people are more susceptible to sepsis due to a weakened immune system, a rise in the aging population may fuel the growth of the sepsis treatment industry.
Furthermore, the demand for antibiotic-resistant bacterial strains, rising rates of hospital-acquired infections, and the high prevalence of a variety of chronic diseases such as diabetes may all contribute to the growth of the sepsis treatment market. Low healthcare spending in low- and middle-income countries, a lack of public interest, and the advent of the generic industry have all slowed the development of the sepsis treatment industry.
Market Impact due to COVID-19:
The excruciating need to screen and test large numbers of patients for potential Sars-Cov-2 contamination is the most common problem for governments in all Covid-19-affected countries. As a result, the majority of them are experiencing severe shortages of medical kits to screen for the infection. Diagnostics virology companies are under a lot of pressure to have accurate research kits, and laboratories in a lot of countries are clamoring for in-vitro or point-of-care testing capabilities. Covid19 will be accounted for as a significant industry contributor in the study.
Market Segmentation
By Technology
•    Blood Culture
•    Immunoassays
•    Molecular Diagnostics
             o    PCR
             o    Peptide Nucleic Acid-Fluorescent In Situ Hybridization
             o    Microarrays
             o    Syndromic Panel-Based Testing
•    Flow Cytometry
•    Microfluidics
•    Biomarkers
On the basis of technology, the blood culture segment accounted for the largest share of the market, by technology, in 2020.
Blood culture, immunoassays, molecular diagnostics, flow cytometry, microfluidics, and biomarkers are the technology segments of the sepsis diagnostics sector. The blood culture segment had the largest share of the market in 2020. The low cost of microbiology procedures and the widespread use of blood culture approaches for sepsis diagnosis account for this share.
By Product
•    Blood Culture Media
•    Assays & Reagents
•    Instruments
•    Software
Over the forecast era, on the basis of product, the software segment is expected to grow at the fastest pace. This rapid expansion can be due to a rise in healthcare providers' acceptance of advanced technological systems for improved sepsis detection and treatment.
By Pathogen
•    Bacterial Sepsis
          o    Gram-Negative Bacterial Sepsis
          o    Gram-Positive Bacterial Sepsis
•    Fungal Sepsis
•    Other Pathogen
Over the projected era, the gram-negative bacteria segment is expected to dominate the bacterial sepsis industry. 
Because of high prevalence, the bacterial sepsis segment had the largest share of 79.31% in 2020 and is expected to retain its lead over the projected period. Bacterial sepsis is the most prevalent type, according to a report released in January 2019 by SAGE Journals, with 62.2 percent of patients afflicted with gram-negative bacteria and 46.8% with gram-positive bacteria. The industry is divided into bacterial sepsis, fungal sepsis, among others, depending on the pathogen. The segment's development is expected to be aided by robust R&D operations and growing regulatory acceptance of innovative solutions. For example, GenMark Diagnostics, Inc. obtained FDA approval in April 2019 for its latest panel assay, which was designed to identify gram-negative bacteria that cause sepsis.
By Test Type
•    Laboratory Tests
•    Point-of-Care Tests
Based on testing type, the market is segmented into laboratory testing and POC testing.
In 2020, laboratory testing had an 85% share of the industry. This is mostly due to the fact that lab testing is more accurate than POC testing when it comes to diagnosing sepsis. Clinical laboratory preparation allows for a comprehensive examination of the pathogen and its drug resistance profile. In comparison, systematic lactate monitoring, which is a nonspecific but beneficial predictor of sepsis, is done successfully in laboratory environments. The public's and physicians' dependence on these laboratories has grown substantially since the introduction of technologically advanced products.
By End-User
•    Hospitals
•    Pathology & Reference Laboratories
•    Research Laboratories & Academic Institutes
The hospitals end-user segment accounted for the largest share of the sepsis treatment market.
Based on end-user, the market is segmented into hospitals, pathology & reference laboratories, and research laboratories & academic institutes. In 2019, hospitals accounted for the largest share of the sepsis diagnostics industry. The large share of this segment can be attributed to the high prevalence of sepsis coupled with a large number of fatalities caused by the illness, and in-house hospital laboratories perform a large number of blood culture tests to identify BSIs.
By Region
North America
• US
• Canada
Europe
• Germany
• France
• UK
• Spain
• Italy
• RoE
Asia Pacific
• China
• Japan
• Australia
• South Korea
• India
• RoAPAC
Latin America
• Brazil
• Mexico
• RoLATAM
Middle East & Africa
North America accounted for the largest share of the global sepsis diagnostics market. 
The medical device industry in North America is well-established. The availability of well-developed healthcare infrastructure, widespread acceptance of advanced sepsis diagnostic technology by medical practitioners, rising sepsis incidences in the area, and technical advances in the field of sepsis diagnostics are all driving the demand in North America.
Market Trends
Over the projected period, increasing regulatory acceptance and the launch of technologically innovative diagnostic solutions are expected to be the major factors facilitating market development. Furthermore, Sysmex Corporation of Japan released its latest HISCL Presepsin Assay Kit in August 2018 for assessing presepsin levels, the key test parameter for bacterial sepsis. In comparison to traditional biomarkers, this package is designed to achieve early detection of bacterial sepsis with high precision.
Hospital-acquired infections (HAIs) can cause sepsis, especially in the elderly, newborn babies, and people with chronic illnesses. Because of the high prevalence of chronic diseases like diabetes, hospital-acquired infections are becoming more common. Increased visits to intensive care hospitals often result in infections, which can lead to sepsis. According to the WHO, in developed countries, 7 out of every 100 admitted patients is expected to contract hospital-acquired diseases, while in emerging countries, this figure is likely to rise to 10 due to inadequate healthcare facilities. Furthermore, the CDC reports that about 1.7 million people in the United States are infected with HAIs each year, with about 99,000 patients dying as a result of HAIs.
Market Drivers
One of the major reasons expected to fuel demand for its diagnostics solutions is the outbreak of novel coronavirus (COVID-19) and the resulting rise in the risk of contracting sepsis. In Seattle, Washington, over 30% of COVID-19 patients had signs of liver damage in April2020, according to a study conducted by the Global Sepsis Alliance. About 75% of COVID-19 patients registered a depressed immune response. According to the CDC, about 6%. The sepsis treatment market was witnessing growth due to several factors, including increasing incidences of sepsis, rising awareness about early diagnosis and treatment, and advancements in medical technology. The market was characterized by the presence of established pharmaceutical companies, as well as emerging players focusing on innovative treatment approaches.The primary treatment options for sepsis typically involve administering antibiotics to combat the underlying infection, along with supportive care to stabilize the patient's condition. In recent years, there has been a growing emphasis on the early recognition and management of sepsis, as prompt intervention is crucial to improve patient outcomes.Additionally, research and development efforts were focused on the development of novel therapies and targeted treatments for sepsis. These included immunomodulatory therapies, anti-inflammatory agents, and adjunctive therapies aimed at addressing specific aspects of sepsis pathophysiology.
COVID-19 patients were serious and were admitted to the intensive care unit
COVID-19, influenza, HIV, meningitis, pneumonia, and other viruses, according to the Global Sepsis Alliance, are the most common causes of sepsis. Patients diagnosed with COVID-19 have a greater chance of contracting coinfections, according to a retrospective report. The report found that 50% of non-survivors had a secondary infection, 100% of non-survivors had sepsis, and approximately 70% of non-survivors had septic shock. As a result, sepsis is one of the leading causes of death in COVID-19 patients.
T2 Biosystems Inc. recently obtained clearance for its T2SARS-CoV-2TM Panel, a molecular diagnostic test, in February 2021. As a consequence, sepsis is one of COVID-19 patients' leading causes of death that detects the P1 version of SARS-CoV-2, which was recently verified in the United States. This panel has a therapeutic sensitivity of 95% and a precision of100%, and findings are available in under two hours when run on a fully automatic T2Dx® instrument. Since the COVID-19 virus causes sepsis and death, these panels are still useful in the laboratory.
Opportunities
Researchers at the University of Strathclyde found a ground-breaking and cost-effective test for early detection of the disease in February 2019. This recently designed procedure analyses the patient's blood with a microelectrode which can produce final results in around two and a half minutes. Through the introduction and launch of such advanced rapid experiments, key industry players would have attractive opportunities to improve their market position.
In 2019, Becton Dickinson and Company (BD) introduced the BACTECTM Platelet Quality Control Media, which has been approved by the US Food and Drug Administration and allows microbiology labs, blood banks, and transfusion centers to detect infected platelet units. The approach uses a culture-based technique to help physicians recognise highly infected platelet donations and reduce the risk of sepsis.
Challenges
Unfavourable insurance plans and the high cost of care are some of the factors that will limit the development of the sepsis industry. The most significant obstacle in the direction of the sepsis industry would be a lack of qualified clinicians and non-adoption of traditional protocols.
Also, a lot of product withdrawals from the Sepsis market becomes one of the challenges in the market of sepsis. 
Global Sepsis Treatment Market Report Coverage
| | |
| --- | --- |
| Report Metric | Details |
| Historical Period | 2018–2022 |
| Base Year Considered | 2022 |
| Forecast Period | 2023 - 2030 |
| Market Size in 2022 | $0.46 billion |
| Revenue Forecast in 2030 | $0.86 billion |
| Growth Rate | CAGR 8.8% |
| Segments Covered in the Report | By Technology, By Product, By Pathogen, By Test Type, and By End-User |
| Report Scope | Market Trends, Drivers, and Restraints; Revenue Estimation and Forecast; Segmentation Analysis; Impact of COVID-19; Companies' Strategic Developments; Market Share Analysis of Key Players; Company Profiling |
| Regions Covered in the Report | North America, Europe, Asia-Pacific, Middle East, and Rest of the World |
Market Players
•    Abbott
•    Pfizer Inc
•    GlaxoSmithKline plc
•    Bristol-Myers Squibb Company
•    Adrenomed AG
•    AM-Pharma B.V.
•    Johnson & Johnson
•    Amomed Pharma GmbH
•    Asahi Kasei Corporation
•    Endacea, Inc
•    Novartis
•    TEVA
•    INOTREM
•    InflaRx N.V.
•    Bayer
•    Shanghai Pharmaceuticals
•    La Jolla Pharmaceutical Company
•    TaiRx, Inc. 
The Sepsis Treatment Market report offers a comprehensive market segmentation analysis along with an estimation for the forecast period 2023–2030.
Segments Covered in the Report
By Technology

Blood Culture
Immunoassays
Molecular Diagnostics
Flow Cytometry
Microfluidics
Biomarkers

By Product 

Blood Culture Media
Assays & Reagents
Instruments
Software

By Pathogen

Bacterial Sepsis
Fungal Sepsis
Other Pathogen

By Test Type

Laboratory Tests
Point-of-Care Tests

By End-User

Hospitals
Pathology & Reference Laboratories
Research Laboratories & Academic Institutes
Region Covered in the Report
North America
Europe

Germany
U.K.
France
Italy
Spain
Russia
Rest of Europe

Asia-Pacific (APAC)

China
Japan
India
South Korea
Rest of Asia-Pacific

Rest of the World (RoW)

Brazil
Saudi Arabia
South Africa
U.A.E.
Other Countries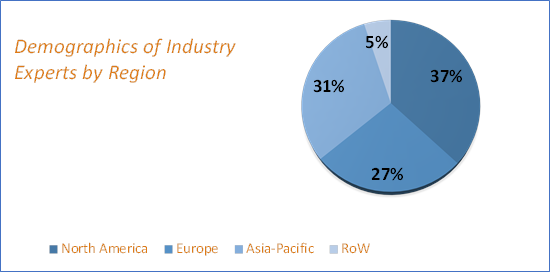 Source: VynZ Research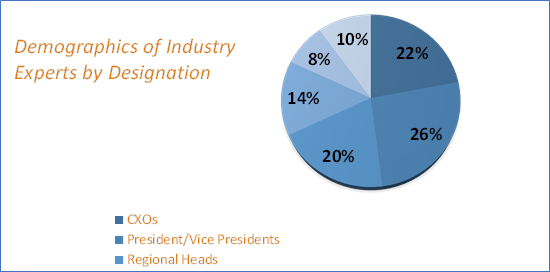 Source: VynZ Research