Industry Overview
According to estimates, the global cyber security market stood at $174.6 billion in 2022, which is expected to reach $342.3 billion by 2030, advancing at a CAGR of 10% throughout the projected period (2023–2030). The market is expanding due to the increase in cyberattacks and the rise in the adoption of digital solutions across most industries. Cyber security system guards internet-connected digital devices against a variety of cyber security risks. It involves securing hardware, software, and data while also helps in preventing fraudsters from gaining access to development networks. Businesses need cyber security to protect their data, cash, and intellectual property and contribute to the growth plan of global cyber security market during the forecasted period.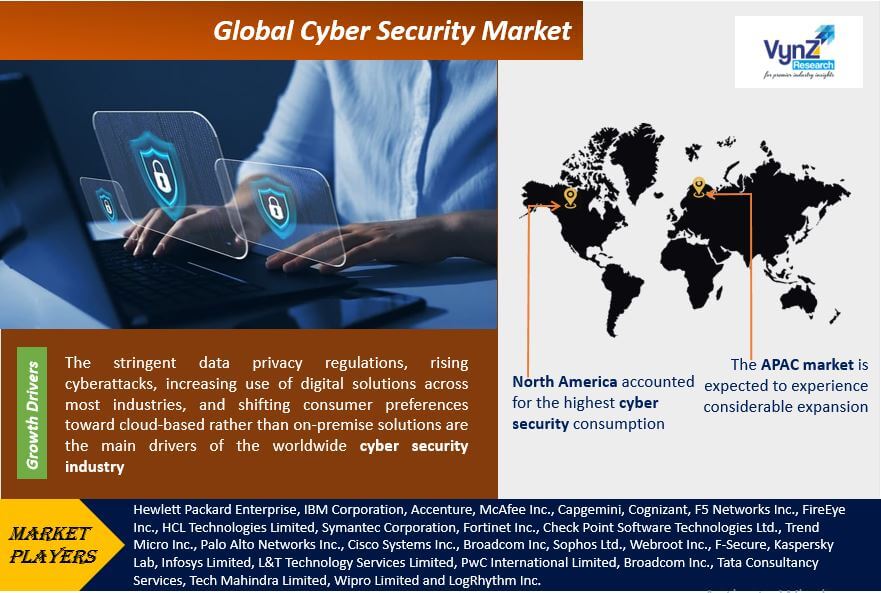 Impact of Covid-19
The epidemic has pushed digital business and raised the demand for boards with a strong digital presence. During the COVID-19 pandemic, businesses experienced a 37% increase in cyber security attacks. As a result, businesses must now adopt cybersecurity services to streamline their corporate governance and disclosures, workplace health and safety, data privacy, supply chain, and working capital, all of which are affected by COVID-19.
Market Segmentation
Insight by Component
The global cyber security market is divided into solutions and services, based on components. Between the two, the solutions category accounted for a higher share in 2021. It is also anticipated to maintain its dominance during the projection period. However, the services category is projected to grow at a higher rate, due to the rising number of new players offering security services against cyberattacks and the growing concern about data security and privacy.
The market for cyber security solutions is additionally divided into identity and access management, risk and compliance management, distributed denial of service mitigation, online filtering, security and vulnerability management, web filtering, unified threat management, firewalls, disaster recovery, data loss prevention, antivirus or antimalware, and intrusion detection systems. Among these, the online filtering solution category is expected to witness the fastest growth throughout the projected period in the market.
Additionally, the market for cyber security services is classified into managed and professional services, with the demand for managed services predicted to increase at a higher rate throughout the projection period.
Insight by Deployment Type
The global cyber security market is categorized into cloud-based and on-premise solutions, based on deployment type. Due to the higher susceptibility of cloud-based systems to cyberattacks, the cloud-based category is projected to experience faster growth during the forecast period in the market.
During the forecast period, cloud-based deployment systems such as Amazaon Web Service (AWS), Google Cloud Platform (GCP), Azure, Oracle cloud and other deployment system are expected to growth plan with advanced trends and technologies. On the other hand On-premises deployment is also expected to grow during the forecast period as dedicated cyber security deployment for the business databases require full ownership of the database security and timely upgrades.
Insight by Security Type
The global cyber security market is divided into network, endpoint, wireless, application, cloud, and others, based on security type. Among these, the application category is expected to grow at the highest rate during the forecast period in the industry.
Advancements in IoT devices, construction of more data centres, and various initiatives launched by governments are assisting in growth plan of Global cyber security market. However, European Programme for Critical Infrastructure Protection (EPCIP) and the Critical Infrastructure Protection Program in the United States, are also anticipated to support market expansion.
Insight by Organization Size
The worldwide cyber security industry is divided into small and medium-sized businesses and large businesses, based on the size of the organization. In 2021, the large enterprise category held a larger proportion of the two; however, during the forecast period, the small and medium enterprise category is predicted to witness faster growth in the market. Over the projected period, The SMEs segment is anticipated to increase at the highest rate, exceeding 11%. Large enterprise market segment due to large volume of data and AI-ML technology are also anticipated to contribute in the growth of cyber security market.
Insight by Vertical
The global cyber security market is divided into the following verticals: government and public utilities, aerospace and defense, business and financial services (BFSI), manufacturing, retail, healthcare, IT and telecom, and others. The BFSI industry is predicted to expand at the quickest rate during the projection period. The BFSI sector is the prime target of cybercriminals, which necessitates that these firms maintain a high level of protection against such threats, which, in turn, increases the demand for security solutions and services against such threats.
Cyber Security Market Report Coverage
| | |
| --- | --- |
| Report Metric | Details |
| Historical Period | 2018–2022 |
| Base Year Considered | 2022 |
| Forecast Period | 2023 - 2030 |
| Market Size in 2022 | $174.6 Billion |
| Revenue Forecast in 2030 | $342.3 Billion |
| Growth Rate | CAGR 10% |
| Segments Covered in the Report | By Component, By Deployment Type, By Security Type, By Organization Size, and By Vertical |
| Report Scope | Market Trends, Drivers, and Restraints; Revenue Estimation and Forecast; Segmentation Analysis; Impact of COVID-19; Companies' Strategic Developments; Market Share Analysis of Key Players; Company Profiling |
| Regions Covered in the Report | North America, Europe, Asia-Pacific, Middle East, and Rest of the World |
Industry Dynamics
Growth Drivers
The stringent data privacy regulations, rising cyberattacks, increasing use of digital solutions across most industries, and shifting consumer preferences toward cloud-based rather than on-premise solutions are the main drivers of the worldwide cyber security industry. Businesses are increasingly using cloud-based solutions to protect data on external servers, due to security concerns. But as cloud-based solutions are increasingly adopted, the likelihood of cyberattacks also rises, creating a tremendous demand for security solutions and services against cyberattacks. The growing acceptance of IoT solutions in healthcare, BFSI, and other industries is another important element boosting the industry's expansion.
Digital Transformation and IoT Adoption: The rapid adoption of digital technologies, cloud computing, the Internet of Things (IoT), and connected devices has expanded the attack surface for cybercriminals. Organizations are undergoing digital transformations to enhance operational efficiency, but this introduces new vulnerabilities. As a result, there is a growing need for cybersecurity solutions that can protect these digital environments and secure IoT devices.

Rise in Cloud Services: Cloud computing has gained immense popularity due to its scalability, cost-efficiency, and flexibility. However, the shift to the cloud also brings unique security challenges. Organizations are increasingly adopting cloud security solutions to protect their data, applications, and infrastructure hosted in cloud environments. The demand for cloud security solutions is expected to grow as more businesses embrace cloud services.

Growing Awareness and Concerns: High-profile cyber incidents and data breaches have created greater awareness about cybersecurity among businesses and individuals. Organizations are more conscious of the potential financial, reputational, and legal consequences of security breaches. This increased awareness has led to a higher priority being placed on cybersecurity, driving the growth of the market.

Global Connectivity and Remote Work: The COVID-19 pandemic has accelerated the adoption of remote work and increased global connectivity. With more employees working from home and accessing corporate networks remotely, organizations face additional security risks. They are investing in solutions like secure remote access, virtual private networks (VPNs), and endpoint security to ensure the security of remote work environments.
Challenges
Limitations on security budgets against cyberattacks, particularly in poor and developing nations, and the rapid increase in the distribution of pirated security solutions are major problems impeding the growth of the cyber security market. Additionally, the shortage of qualified security specialists for cyber risks is hurting the market's expansion. However, Vendors in the market are developing cutting-edge solutions to thwart such malware and phishing attempts, propelling expansion of the global market.
Geographic Overview
North America accounted for the highest cyber security consumption in 2022, and it is expected to witness the same trend in the coming years as well. This is because the region is home to numerous business players and they invest a sizable sum of money to combat cyber threats.
Global Cyber Security Market, By Region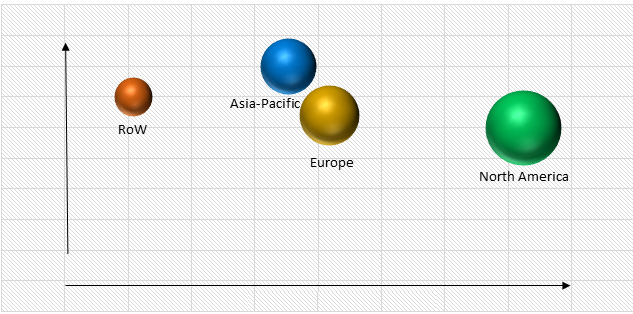 On the other hand, during the forecast period, the APAC market is expected to experience considerable expansion in the worldwide cyber security market in the future. This can be because the APAC region has a huge population with internet access and the rising public and governmental awareness of the need to combat cyber threats and crimes.
Industry News & Updates
As per IBM reported in 2021 The COVID-19 outbreak assisted the growth of cyber security industry as data breach was reported in 6-fold increase due to cybercrimes since the epidemic began. The price of a data breach climbed from $3.89 million to $4.96 million during the two years of the epidemic.  It raised a need of cyber security advancement. And in result of increase in cybercrimes like data leak, cyber-attack and many, raise the need of hi-tech innovations and advancements in cyber security solutions, such as cloud security and AI-integrated solutions and it fuelled cyber security market growth.
Data privacy will become a major problem on the networking front when 5G and 6G start to gain traction, since an increase in data throughput will undoubtedly expose the nodes to stronger and more expensive attacks. A shared infrastructure of services, cloud, ISPs, software, databases, and supply chains is being created as a result of this pervasive interconnectedness.
Competitive Insight
Market participants in the cyber security sector are investing money to build cutting-edge systems for encryption, security and vulnerability management, and risk and compliance management, among other things.
Hewlett Packard Enterprise, IBM Corporation, Accenture, McAfee Inc., Capgemini, Cognizant, F5 Networks Inc., FireEye Inc., HCL Technologies Limited, Symantec Corporation, Fortinet Inc., Check Point Software Technologies Ltd., Trend Micro Inc., Palo Alto Networks Inc., Cisco Systems Inc., Broadcom Inc, Sophos Ltd., Webroot Inc., F-Secure, Kaspersky Lab, Infosys Limited, L&T Technology Services Limited, PwC International Limited, Broadcom Inc., Tata Consultancy Services, Tech Mahindra Limited, Wipro Limited and LogRhythm Inc. are a few of the major companies operating in the global cyber security market.
The Cyber Security Market report offers comprehensive market segmentation analysis along with estimation for the forecast period 2023–2030.
Segments Covered in the Report
By Component

Solutions

Identity and Access Management
Risk and Compliance Management
Distributed Denial of Service Mitigation
Online Filtering
Security and Vulnerability Management
Web Filtering
Unified Threat Management
Firewalls
Disaster Recovery
Data Loss Prevention
Antivirus or Antimalware
Intrusion Detection Systems

Services
By Deployment Type

Cloud-Based
On-Premise Solutions
By Security Type

Network
Endpoint
Wireless
Application
Cloud
Others
By Organization Size

Small Enterprises
Medium Enterprises
Large Enterprises
By Vertical

Government & Public Utilities
Aerospace & Defense
BFSI
Manufacturing
Retail
Healthcare
IT & Telecom
Others
Region Covered in the Report
Europe

Germany
U.K.
France
Italy
Spain
Russia
Rest of Europe
Asia-Pacific (APAC)

China
Japan
India
South Korea
Rest of Asia-Pacific
Rest of the World (RoW)

Brazil
Saudi Arabia
South Africa
U.A.E.
Other Countries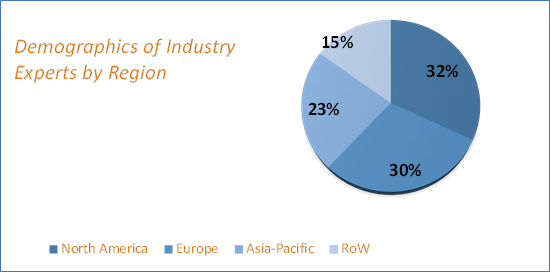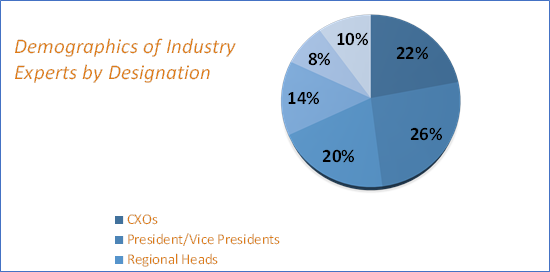 Source: VynZ Research