Industry Overview
The Global Employment Screening Service Market was valued at USD 4.9 billion in 2020 and is expected to reach USD 6.8 billion by 2027, growing at a CAGR of 5.1% during the forecast period. The global employment screening service market is growing at a fast rate during the forecast period.
The major reason behind the high growth of employment screening service market globally is growing job opportunity across the globe and proportionally growing number of candidate data discrepancies. Employment screening service implementation brings a substantial reduction in time and cost of human resource department of organizations. Also, employment screening services save organization time in the long-run by clarifying the responsibilities to take to ensure the appropriate candidate is hired in the right way which in turn increases efficiency and work quality, thereby driving its adoption.
The Employment Screening Services market is further flourishing due to the demand for time efficient selection systems owing to rising number of job applicants. Introduction of Big Data, Artificial Intelligence and other advanced technologies is expected to create new opportunities for the global employment screening services market during the forecast period.
Market Segmentation
Insight by Service
On the basis of service, the market is segmented into criminal background check, identity check, verification, medical & drug testing, electronic auditing, and others. Among these services, verification segment captures largest market share in 2020 and is expected to grow at fastest rate during the forecast period, owing to allowing the employers to take efficient decision while hiring, and potentially avoid workplace threats such as fraud, abuse, theft, and violence.
Insight by Industry
On the basis of industry, the market is segmented as energy & utilities, financial services, government & education, healthcare, hospitality, IT & telecom, manufacturing, transportation, media and entertainment, retail and others. Of all these industry, the IT & telecom and retail are two major industry accounted for a foremost share of employment screening service market in 2019, owing to large number of employee strength and high adoption of major technology.
Industry Dynamics
Industry Trends
Big Data, Artificial Intelligence and other emerging technology introduction in employment screening service market will make process more regulated and centralized. This trend will be seen during the forecast period.
Growth Drivers
High living standards, growing job opportunities, access to modern amenities and services are the few major factors that have contributed in the migration of rural population to the urban areas around the globe. Developing economies is witnessing a sturdy rise in the disposable incomes by consumers. Also, due to growing urbanization, there is a significant increase in number of jobs in the urban areas and proportionally the number of applicants applying for a job has also increased. All the above factors are driving the employment screening service market.
Challenges
No strict regulations laid by government or concerned authority in some of the countries and small companies' negligence towards full fledge employment screening are factors restraining to the market.
Geographic Overview
Geographically, North America, is the largest employment screening service market with companies with worldwide existence often seek to harmonize their hiring policies across different authorities although contemplating the various regulations and restrictions around employee scrutinizing can be challenging. Thus, these companies are utilizing employment screening services to ensure an efficient hiring.
However, APAC is the fastest growing region which large number of companies gradually moving towards employment screening service over tradition background check approach.
Competitive Insight
Key players in the in the employment screening service market is fragmented and operate in extremely competitive marketplace. As leading companies in this market continues to broaden its addressable market, by expanding its current product portfolio, diversifying its client base, and developing new applications and markets, all the prominent players faces an increasing level of competition, both from start-ups as well the leading global technology and industrial companies in the world.
Merger & acquisition is one of the noteworthy market trends to grow and survive in this market, with some of the major companies became leader in this market by pursuing an acquisition strategy. Various companies in the value chain are acquiring other players in the market to maintain their position in market and provide efficient solutions to its customers. Major manufacturers of Employment Screening Services technology are based North America, mainly US. However, the market is penetrating at high growth rate in APAC and Europe region.
Some of the key players operating in the employment screening service market are Pinkerton Corporate Risk Management, HireRight, LLC, A-Check America, Inc., Verity Screening Solutions LLC, Capita plc, Triton, DataFlow Group, Sterling Talent Solutions, First Advantage, Accurate Background, AuthBridge, Insperity and GoodHire.
Primary Research
VynZ Research conducts extensive primary research to understand the market dynamics, validate market data and have key opinions from the industry experts. The key profiles approached within the industry includes, CEO, CFO, CTO, President, Vice President, Product Managers, Regional Heads and Others. Also, end user surveys comprising of consumers are also conducted to understand consumer behaviour.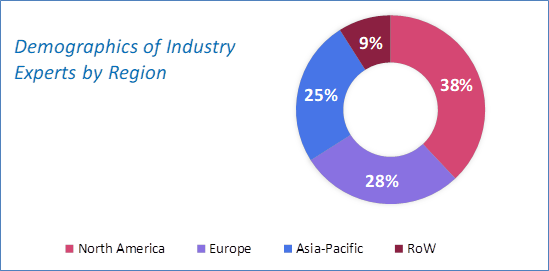 Source: VynZ Research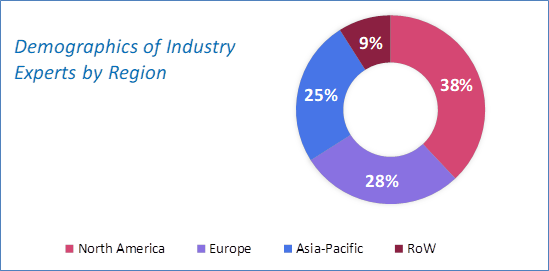 Source: VynZ Research