Industry Overview
The market for Mobile payments is projected to increase from $60.6 billion in 2022 to $215.6 billion by 2030, advancing at a CAGR of 31.8% from 2023 to 2030. Mobile payments are transactions made using various mobile devices, such as mobile terminals, smartphones, and cellular cellphones, and are made possible by mobile telecommunications networks. Transferring money in exchange for goods or services using a mobile device to confirm and complete the transaction is made possible by mobile payments. Customers can also make an immediate payment using a smartphone thanks to mobile payment services. In addition, there are more and more people using smartphones globally, which is contributing to the expansion of the market for mobile payment technology. The mobile payment technologies market has witnessed significant growth due to the convenience, speed, and security offered by these solutions. It has transformed various industries, including retail, transportation, food delivery, and more. The market is highly competitive, with numerous players offering their own mobile payment solutions, and it is expected to continue expanding as more consumers embrace mobile payments as their preferred method of transaction.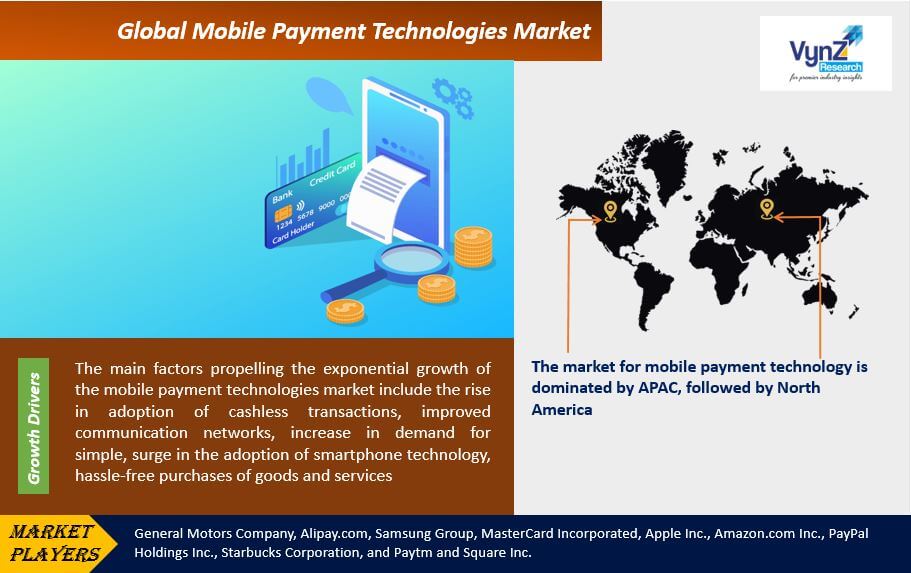 Market Segmentation
Insight by Type
Both remote and proximity payments are available through mobile devices. Since retailers are actively looking for alternatives that help them improve their customers' shopping experience and consequently increase their satisfaction level, the proximity payment category is predicted to experience the highest growth during the projected period. Moreover, proximity payments give service providers the chance to create a new communication channel that effectively engages a big user base, supporting the expansion of the mobile payments market globally.
Insight by Industry
Based on industry, the mobile payment technologies market is categorized into IT & telecommunications, BFSI, travel and hospitality, government services, healthcare, transportation and logistics, media & entertainment, retail, and others. Among all these, the retail category is expected to generate the largest revenue by 2030. This can be because service providers are always looking for new solutions to draw in more clients and raise consumer satisfaction.
Additionally, clients have access to a number of mobile payment methods from retail service providers, like Samsung Pay and Apple Pay, in addition to paying with a card or cash. Customers can use these applications to pay more quickly on a platform with NFC capabilities. The market for mobile payment technologies is also expanding due to the growing use of mobile payments in the retail sector.
Mobile Payment Technologies Market Report Coverage
| | |
| --- | --- |
| Report Metric | Details |
| Historical Period | 2018–2022 |
| Base Year Considered | 2022 |
| Forecast Period | 2023 - 2030 |
| Market Size in 2022 | $60.6 Billion |
| Revenue Forecast in 2030 | $215.6 Billion |
| Growth Rate | CAGR 31.8% |
| Segments Covered in the Report | By Type, By Industry |
| Report Scope | Market Trends, Drivers, and Restraints; Revenue Estimation and Forecast; Segmentation Analysis; Impact of COVID-19; Companies' Strategic Developments; Market Share Analysis of Key Players; Company Profiling |
| Regions Covered in the Report | North America, Europe, Asia-Pacific, Middle East, and the Rest of the World |
Industry Dynamics
Industry Trends
The main trend seen in the expansion of the mobile payment technologies market is the introduction of mobile payment technology. The use of mobile payment technologies has made it very simple and hassle-free to purchase products and services. The abundance of goods and services that are currently offered through online channels and necessitate cashless transactions emphasizes the growing use of mobile payment technologies.The mobile payment technologies market refers to the industry involved in the development and implementation of various technologies and solutions that enable payments to be made using mobile devices. This market has experienced significant growth in recent years, driven by the increasing adoption of smartphones and the shift towards digital and cashless transactions.Mobile payment technologies provide users with the convenience of making payments using their mobile devices, such as smartphones or tablets, instead of traditional payment methods like cash or credit cards. These technologies typically involve the use of mobile applications or digital wallets that securely store payment information and facilitate transactions.
Additionally, with the development of barcode scanning, promotional offers, and faster networks, cashless transactions are becoming increasingly popular, and are not just limited to business-to-consumer transactions but are also having a significant positive impact on the global market for mobile payment technologies.
Growth Drivers
The main factors propelling the exponential growth of the mobile payment technologies market include the rise in adoption of cashless transactions, improved communication networks, increase in demand for simple, surge in the adoption of smartphone technology, hassle-free purchases of goods and services, and an increase in awareness of the need for clean transactions. Mobile payment technology has expanded its presence in practically every industry as consumers have come to understand the value of cashless transactions among themselves. Also, mobile payment technology is available for all types of transactions, whether they are consumer to business or business to consumer, which increases the technology's popularity.
Additionally, everyone involved in exchange transactions needs clean transactions, which is a crucial characteristic of mobile payment technology that eliminates the barrier of window dressing and displays all the necessary information for each transaction's details. Additionally, the development of communication networks and the widespread use of smartphones have made a variety of transactions very simple and hassle-free for both consumers and business-oriented transactions, which fuel the global market growth for mobile payment technologies.
Challenges 
The main issue that the market for mobile payment technologies faces is cybercrime like account hacking. The development of the internet of things in the online payment sector has allowed for the storage of users' personal accounts in order to facilitate transactions. This makes it easier for dishonest hackers to access the customers' personal information. Because these transactions are not very safe, hackers might still access them, which is further impeding the development of the market.
Industry Ecosystem
Globally, the market for mobile payment technologies is being supported by industry players who regularly introduce new technological breakthroughs. The introduction of scan-and-pay technology by major players has made it much easier for users to use the technology and has sped up transactions. Additionally, it has been noted that there have been a lot of global studies done on transaction security.
 Geographic Overview
Geographically, the market for mobile payment technology is dominated by APAC, followed by North America. The region's dense population is said to be a contributing factor to the growing revenue generated by mobile payment technologies in the APAC region. Additionally, due to the huge proportion of the younger generation living there, APAC has the greatest rates of smartphone adoption. Additionally, the demand for mobile payment solutions has increased in this region, as a result of increased government measures in China and India to promote cashless transactions.
Competitive Insight
Significant efforts are being made to increase the security of online payment platforms by major companies in the market for mobile payment technology. These actions include forming a separate department to concentrate solely on the security issue in cooperation with security providers. These actions by the major businesses provide them with a competitive advantage in the international market. Key players in the mobile payment technologies market include General Motors Company, Alipay.com, Samsung Group, MasterCard Incorporated, Apple Inc., Amazon.com Inc., PayPal Holdings Inc., Starbucks Corporation, and Paytm and Square Inc.
Recent Development by Key Players
Samsung Electronics Co. Ltd. introduced a scan QR function with a camera and rapid panel for simpler and quicker payments in India in October 2021. On handsets that support Samsung pay, the feature is currently active.
Visa Inc. introduced its "Bring India Home" project in August 2021. The company's goal with this project is to help 50 million small businesses in India go digital. Businesses will be able to profit from mobile payments thanks to this.
The Mobile Payment Technologies Market report offers a comprehensive market segmentation analysis along with an estimation for the forecast period 2023–2030.
Segments Covered in the Report
By Type

Proximity Payment
Remote Payment

By Industry 

IT & Telecommunications
BFSI
Travel and Hospitality
Government Services
Healthcare, Transportation, and Logistics
Media & Entertainment
Retail
Others
Region Covered in the Report
North America
Europe

Germany
U.K.
France
Italy
Spain
Russia
Rest of Europe

Asia-Pacific (APAC)

China
Japan
India
South Korea
Rest of Asia-Pacific

Rest of the World (RoW)

Brazil
Saudi Arabia
South Africa
U.A.E.
Other Countries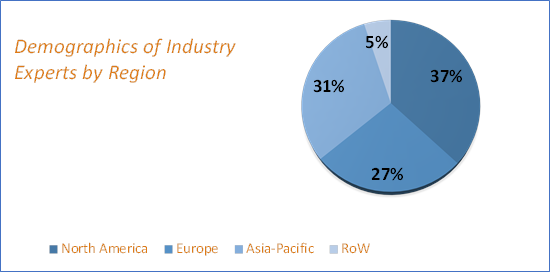 Source: VynZ Research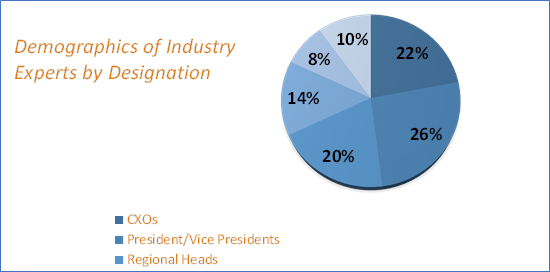 Source: VynZ Research