Industry Overview
The global next-generation firewall market is expected to reach USD 7.6 billion by 2030, growing at a CAGR of 12.8% during the forecast period. The global next-generation firewall (NGFW) market is growing at a remarkable rate being the essential foundation component in any network security architecture. Firewalls have always been an essential requirement for any enterprise security. As a result, currently due to high-risk business landscape, third generation devices protect is required against progressively erudite attack tactics. A NGFW is defined as an integrated network platform combining a basic firewall with application specific granular controls to spot application specific attacks.
NGFW combines traditional firewall protections with more advanced features, including intrusion detection, in-line deep packet inspection, and website filtering. The prime reason behind the growth of NGFW is due to their capability to resolve the web-based threat, malware, application-layer attacks, and other dangerous cyber threats.
Market Segmentation
Insight by Component
On the basis of component, the market is bifurcated into solution and service. Among both the components, solution segment captures larger market share in 2021 and is expected to grow at faster rate, owing to its numerous applications.
Insight by Delivery Type
On the basis of delivery type, the market is subdivided into hardware, virtual, and cloud. Among these, cloud-based firewall is the fastest growing delivery type in the next-generation firewall market with large number of SMEs adopting the type.
Insight by Service
On the basis of service, the market is subdivided into professional and managed. The professional service is further segmented as consulting, support and maintenance, and system integration. Of all these applications, the professional service segment accounted for a larger share in the next-generation firewall market.
Insight by Organization Size
On the basis of organization size, the market is bifurcated into large enterprise and small and medium enterprise (SMEs). SMEs is expected to account the larger market share in current year and is expected to grow at fastest rate with rising cyber threat.
Insight by Industry Vertical
On the basis of industry vertical, the market is segmented into banking, financial services, and insurance (BFSI), retail, IT and telecommunications, government and public utilities, healthcare, energy and utilities, and others. Government and public utilities are expected to account for the largest market share by 2030. However, BFSI is expected to grow at the fastest rate during the forecast period.
Industry Dynamics
Industry Trends
The rising complexity of virtualized networks and the adoption of cloud computing globally are two of the major trends prevailing in the next-generation firewall market currently.
Growth Drivers
The growing adoption of IoT devices with multiple connected devices requires a resource-friendly security solution precisely equipped to deliver defensive proficiencies against multiple types of Internet-based attacks. This will impact the next-generation firewall progression in the market in near future.
Challenges
High implement cost restricts the next-generation firewalls adoption by small and medium enterprises and therefore, act as a challenge for the market in current time.
Geographic Overview
Geographically, North America followed by Europe is the largest next-generation firewall market in terms of revenue. Being home of several large economies and financially and technologically advanced region, these regions captures a major market share of NGFW.
However, APAC with rapid digitalization and IoT adoption is fastest growing market during the forecast period. In addition, some of the well-recognized BFSI, IT and telecommunication companies also reside in the region, which require advanced security features. This as result is creating a positive impact on the next-generation firewall market growth globally.
Competitive Insight
Key players in the in the next-generation firewall market are adopting both organic as well as inorganic strategy to sustain and grow in their share in the market. For instance, recently, two big names in the industry has make major acquisition in the year 2021. In September 2021, Palo Alto Networks, the global NGFW provider entered into a definitive agreement with Zingbox, an IoT security company, to purchase the later at a price of US$ 75 million by first quarter of 2020. Further, October 2021, Sophos, a of the leading NGFW company acquired Thoma Bravo, a US-based private equity firm, for a value of approx. US$ 3.9 billion.
Some of the key players operating in the next-generation firewall market are Cisco Systems, Inc., Check Point Software Technologies Ltd, Palo Alto Networks, Inc., Barracuda Networks, Inc., Fortinet, Inc., Sonicwall Inc., Zscaler, Inc., Forcepoint LLC, Juniper Networks, Hillstone Networks, Sophos Ltd., and Gajshield Infotech (I) Pvt. Ltd.
Primary Research
VynZ Research conducts extensive primary research to understand the market dynamics, validate market data and have key opinions from the industry experts. The key profiles approached within the industry includes, CEO, CFO, CTO, President, Vice President, Product Managers, Regional Heads and Others. Also, end user surveys comprising of consumers are also conducted to understand consumer behaviour.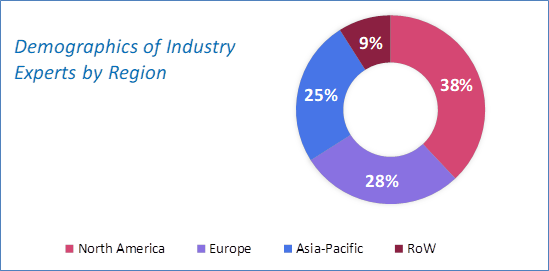 Source: VynZ Research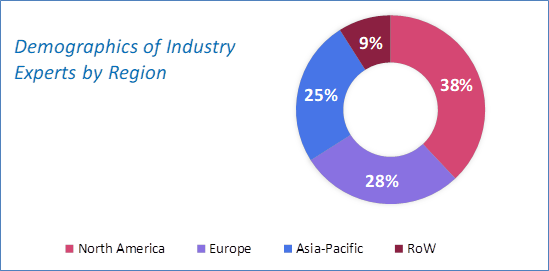 Source: VynZ Research