Industry Overview
The global collaborative robot or cobot market is expected to reach USD 13.5 billion by 2027, growing at a CAGR of 50.0% during the forecast period. The global collaborative robot or cobot market is one of rapidly growing segments of industrial robotics. The major reason behind the high growth of cobot is growing industrial automation where the assistance of robots with the human brain significantly improves the task performance with maximum efficiency and minimum error. The human-robot collaboration permits for numerous levels of automation. Major repetitive tasks performed manually can be partially or fully automated solution based on the requirement, this as a result is driving the demand for collaborative robots in multiple industry segments.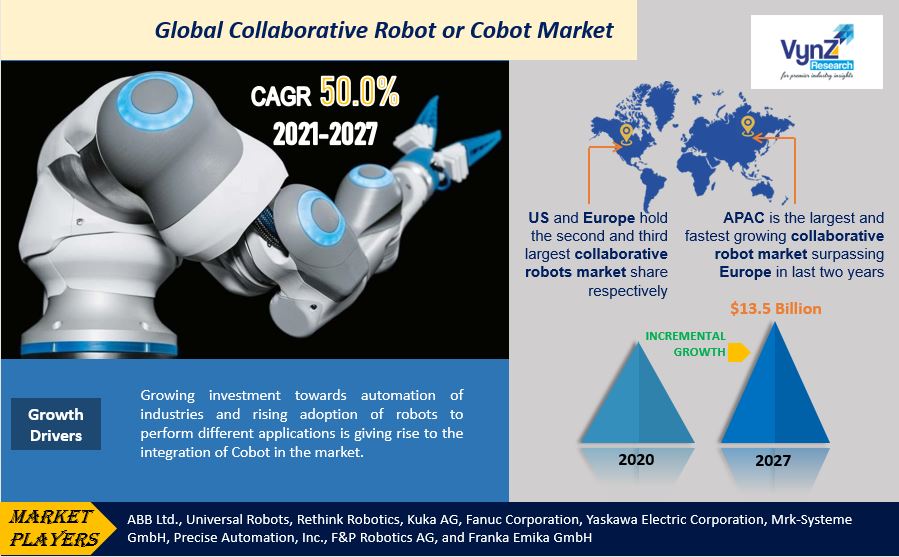 A collaborative robot or cobot is an intelligent assisting robot specifically designed for direct interaction with a human within a defined collaborative workspace. There is a significant growth in adoption of cobot by small and mid-sized enterprises (SMEs) across the globe.
Market Segmentation
Insight by Payload Capacity
On the basis of payload capacity, the market is segmented into up to 5 Kg, between 5 and 10 Kg, above 10 Kg. Among the above-mentioned payload capacity, up to 5 kg segment captures the highest market share in 2019 and is expected to grow at the fastest rate, owing to its numerous applications in SMEs due to their ease of deployment, high affordability, and other key features.
Insight by Component
On the basis of component, the market is subdivided into software and hardware. Among these, hardware accounted for the foremost share in the collaborative robot market in 2019 as the hardware segment includes large set of components such as robotics arms, controllers, sensors, motors, drive and so on.
Insight by Application
On the basis of application, the market is subdivided into material handling, parts assembly, molding operations, testing and inspection, processing, packaging and palletizing, dispensing, soldering & welding, and other. Of all these applications, the assembly application segment accounted for a foremost share in the collaborative robot market in 2019, since cobot integration reduces the time of assembly to a large extent, improve accuracy and efficiency and minimize risk of operating large machines manually.
Insight by End-User
On the basis of end-user, the market is segmented as automotive, electrical & electronics, metals & mining, plastics & polymers, food & beverages, pharmaceuticals & healthcare and Others. Automotive segment is expected to account the highest market share in current year and is expected to grow at fastest rate with numerous applications of cobots.
Industry Dynamics
Industry Trends
One of the key trends prevailing in cobot market is gradual decrease in price of cobot to increase the adoption of robot by various industries both large and small. The leading market players in the cobot ecosystem are working on low cost cobot to improve affordability.
Growth Drivers
Growing investment towards automation of industries and rising adoption of robots to perform different applications is giving rise to the integration of cobot in the market. Government as well as private sector is making huge investment in factory automation and improving product quality and machine efficiency are the factors will impact the collaborative robot progression in the market in near future.
Challenges
High initial installation cost may obstruct the growth of the collaborative robot in small and medium enterprise division. Along with this, lack of trained labor force to run the cobots may restrict the market growth in certain areas.
Geographic Overview
Geographically, APAC, is the largest and fastest growing collaborative robot market surpassing Europe in last two years. Industrial revolution in China, Japan, India and other South-East Asian countries has increased robotics integration in various applications. Further, government and private firm investments in these countries will further up surge the growth of the collaborative robot market in years to come.
Further, US and Europe hold the second and third largest collaborative robots market share respectively, being large number of industries in the region and financially prosperous countries.
Competitive Insight
Collaborative robot market space is highly competitive with large number of players working aggressively in developing new products at comparatively low price. Key players in the in the collaborative robot market includes some of global leading robotic manufacturers and system integrators. Further, new product development and global expansion are key strategies adopted by the OEMs in the market. For instance, in 2018, Universal Robots extended its distribution partnership with Bizit Systems, Servo Dynamics, Multitrade Asiapac, and T. E. M. Engineering to expand its presence in Asian countries.
Some of the key players operating in the collaborative robot market are ABB Ltd., Universal Robots, Rethink Robotics, Kuka AG, Fanuc Corporation, Yaskawa Electric Corporation, Mrk-Systeme GmbH, Precise Automation, Inc., F&P Robotics AG, and Franka Emika GmbH.
Primary Research
VynZ Research conducts extensive primary research to understand the market dynamics, validate market data and have key opinions from the industry experts. The key profiles approached within the industry includes, CEO, CFO, CTO, President, Vice President, Product Managers, Regional Heads and Others. Also, end user surveys comprising of consumers are also conducted to understand consumer behaviour.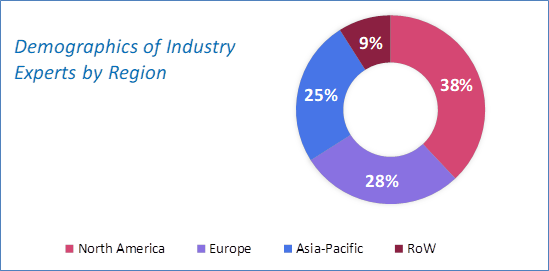 Source: VynZ Research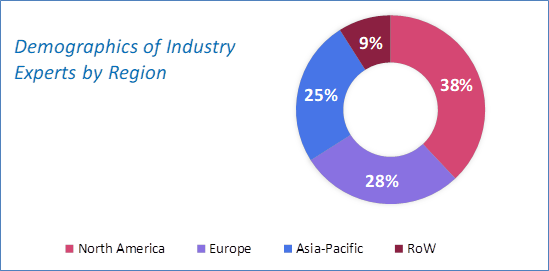 Source: VynZ Research