Industry Overview
The market for grow lights is projected to increase from $1.2 billion in 2021 to $5.6 billion by 2030, advancing at a CAGR of 19.8% from 2022 to 2030. The widespread use of indoor culture and vertical farming for the production of crops is expected to significantly contribute to the growth of the grow light industry worldwide.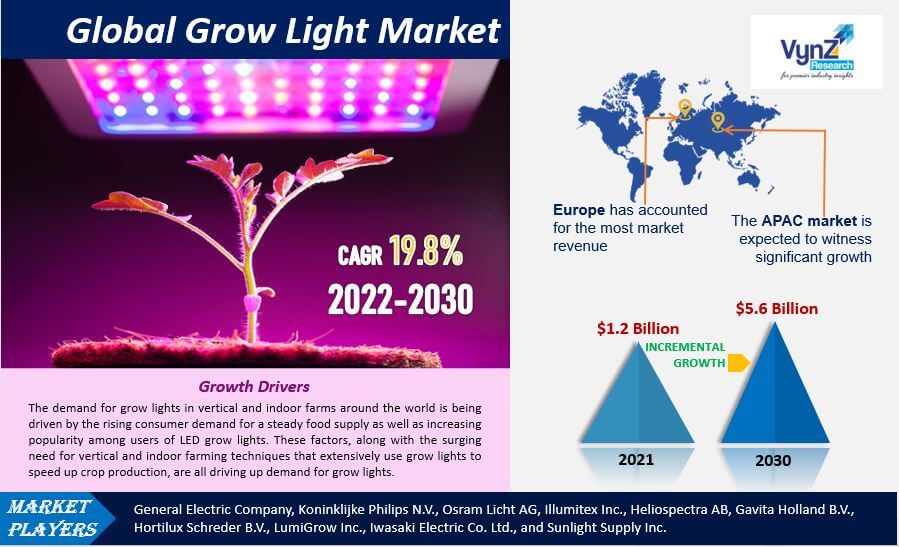 Grow light technology is very helpful in extending the duration of natural daylight, which further accelerates plant development and yields. The crop is made available all year thanks to artificial lighting, which includes high-pressure sodium, plasma, and LED lights. Also, the growing public awareness about the use of alternative farming in many established and emerging economies is projected to accelerate market expansion.
Market Segmentation
Insight by Technology
The market is divided into high-intensity discharge (HID), light-emitting diode (LED), fluorescent, and others, based on technology. High-intensity sodium lamps, ceramic metal halide lamps, metal halide lamps, combination MH and HPS lamps, and other lights are further subdivided under the umbrella of HID. Additionally, fluorescent is further divided into T5 and CFL (white light and neutral). During the forecast period, the HID category is anticipated to see the highest CAGR in the market.
Insight by Installation
The grow lamp market is divided into retrofit and new installation, based on how they were installed. Between the two, the retrofit installation category is expected to contribute a bigger share to the market during the projection period. When grow lights fail or become damaged, as well as when the light intensity falls below expectations following regular use of the lights, retrofit installations are typically done. Crop growers modify existing grow lights with new lights of any particular technology to attain this goal of giving their crops enough light to grow.
Grow lights should be immediately retrofitted when the amount of light is reduced, according to observations. Ad plasma, LED, and induction is just a few of the cutting-edge grow light technologies that have lately entered the market and given crop growers a range of options when it comes to updating their grow light systems. Additionally, LED grow lights provide a wide range of spectrums that make it possible to grow a variety of crops. As a result, they are gaining popularity among crop growers, which, in turn, is boosting the growth of the grow light market.
Insight by Spectrum
The market is divided into the partial spectrum and full spectrum, on the basis of the spectrum. During the projected period, the partial spectrum category is expected to witness faster growth. The partial lights, which emit light of a specific spectrum like blue, yellow, or green, are very helpful at different stages of a plant's growth. The full spectrum lights, on the other hand, emit light that is comparable to that of the sun and are very helpful for the growth of crops at different stages. Thus, the full spectrum category holds the larger share in the market.
Insight by Application
The market is categorized into indoor farming, vertical farming, commercial greenhouse, turf and landscaping, research, and others, based on application. Among these, the vertical farming category is expected to experience the quickest CAGR throughout the projected period. Vertical farming uses controlled environment agriculture and artificial lighting techniques to allow the growth of several plants inside a single, constrained structure, such as a building or shipping container. Commercial crop growers are using these structures to produce fruits and vegetables year-round in urban settings.
This farming method guarantees fresh produce at affordable costs, and it may be used to generate significantly more income from underutilized real estate structures. Additionally, because of all these benefits, the market for vertical farming is anticipated to rise quickly in the near future, supporting the expansion of the global growth light market.
Grow Light Market Report Coverage
| | |
| --- | --- |
| Report Metric | Details |
| Historical Period | 2018–2021 |
| Base Year Considered | 2021 |
| Forecast Period | 2022 - 2030 |
| Market Size in 2021 | $1.2 Billion |
| Revenue Forecast in 2030 | $5.6 Billion |
| Growth Rate | CAGR 19.8% |
| Segments Covered in the Report | By Technology, By Installation, By Spectrum, By Application |
| Report Scope | Market Trends, Drivers, and Restraints; Revenue Estimation and Forecast; Segmentation Analysis; Impact of COVID-19; Companies' Strategic Developments; Market Share Analysis of Key Players; Company Profiling |
| Regions Covered in the Report | North America, Europe, Asia-Pacific, Middle East, and the Rest of the World |
Industry Dynamics
Growth Drivers
The demand for grow lights in vertical and indoor farms around the world is being driven by the rising consumer demand for a steady food supply as well as increasing popularity among users of LED grow lights. These factors, along with the surging need for vertical and indoor farming techniques that extensively use grow lights to speed up crop production, are all driving up demand for grow lights. Additionally, government bodies of several developed and developing countries are encouraging commercial growers to adopt LED lights to permit efficient and consistent operations, which is further contributing to the expansion of the global grow light market.
Another significant element propelling the grow lights market around the world is the rising need for growth chambers for grow lights. With the rapidly growing population across the world, agriculture and natural resources are constantly declining. The Food and Agriculture Organization of the United Nations estimates that in order to feed the world's population for the next 40 years, food production must rise by 70%. Additionally, it has been noted that a variety of contemporary farming methods, including vertical farming, will be effective in meeting this always-rising demand for food, ultimately promoting the expansion of the grow light business.
Challenges
The primary obstacles impeding the growth of the grow light industry are the implementation of several strict rules to evaluate the quality of crops grown under grow lights and the poor quality of light emissions provided by artificial lighting.
Industry Ecosystem
Industry participants in the worldwide grow light market are taking advantage of market expansion through the creation of new products, technological advancements, business expansion, and contacts, in order to improve their market share.
Geographic Overview
Geographically, Europe has accounted for the most market revenue because of the rising public awareness of the value of alternative farming, limited access to arable land, and constantly growing populations. These factors are projected to fuel the growth of the grow light market in the region.
In addition, the APAC market is expected to witness significant growth, as a result of the surging adoption of agriculture technologies. Additionally, a number of emerging nations in this region place a strong emphasis on the development of crops utilizing LED lights, which promote agricultural production efficiency and require less energy. Also, grow lights are replacing the typical incandescent light bulbs in this area, as these lights assist to reduce greenhouse gas emissions.
Recent Development by Key Players
Valoya added two new models—the RX500 and RX600—to its RX-Series line of greenhouse LEDs in September 2020. The new versions can provide up to an astounding 1700 mol/s of uniform light output and can be utilized as real 1-to-1 HPS replacements. They can be positioned up to 4 meters above the canopy because of the intense light they create.
The Lamphouse, the largest supplier of specialist lights in Africa, and Fluence by OSRAM, a leading global manufacturer of energy-efficient LED lighting solutions for commercial cannabis and agricultural production, announced their partnership in September 2020. The Lamphouse is Fluence's official specialized lighting provider, with more than 40 years of experience in a variety of industries.
Yunnan AiBiDa Greenhouse Technology Co., Ltd., a greenhouse floriculture production company in China, and Signify signed a contract in August 2020. Through this arrangement, the company hopes to support its Chinese floriculture business and grow Philips' network of horticulture research partners in China.
Fluence by OSRAM introduced four more spectra for its VYPR top light series in June 2020, with industry-leading efficacies up to 3.8 mol/J. Fluence's wide PhysioSpec spectrum, which ranges from broad white to high red, lets producers tailor lighting plans for each crop at any stage of development or location.
Signify purchased Cooper Lighting Solutions (US), a top supplier of connected lighting, lighting controls, and professional lighting, from Eaton in March 2020. Eaton is a top supplier of linked lighting, lighting controls, and professional lighting. The corporation can improve its position in the North American market with this acquisition.
In January 2020, Nectar Farms in Victoria hired Heliospectra AB to provide MITRA LED lighting solutions (Australia). Nectar Farms will be able to ramp the p production of glasshouse tomatoes thanks to this method.
At Greentech in May 2019, Heliospectra presented brand-new, cutting-edge LED lighting systems. In addition to its MITRA series, the company also displayed its hello core light control system and SIERA light bar solution, which is based on a vertical farming application.
Competitive Insight
Some of the key players operating in the global grow light market are General Electric Company, Koninklijke Philips N.V., Osram Licht AG, Illumitex Inc., Heliospectra AB, Gavita Holland B.V., Hortilux Schreder B.V., LumiGrow Inc., Iwasaki Electric Co. Ltd., and Sunlight Supply Inc.
Primary Research
VynZ Research conducts extensive primary research to understand the market dynamics, validate market data, and have key opinions from industry experts. The key profiles approached within the industry include the CEO, CFO, CTO, President, Vice President, Product Managers, Regional Heads, and Others. Also, end user surveys comprising of consumers are also conducted to understand consumer behavior.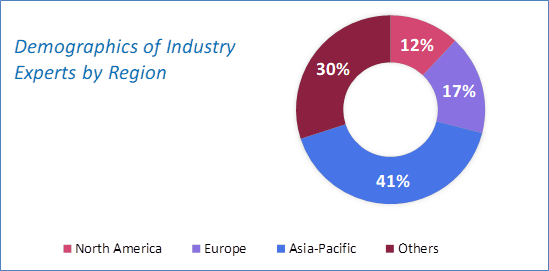 Source: VynZ Research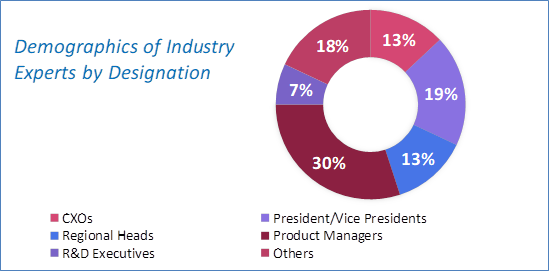 Source: VynZ Research
The Grow Light Market report offers a comprehensive market segmentation analysis along with an estimation for the forecast period 2022–2030.
Segments Covered in the Report
By Technology 

LED
HID

Metal-halide lamps
High-intensity sodium lamps
Combination of MH and HPS lamps
Ceramic metal halide lamps
Others (conversion bulbs and switchable ballasts)
Fluorescent

T5
Others

By Spectrum

Partial Spectrum
Full Spectrum

By Installation 

Retrofit
New Installation

By Application 

Indoor Farming
Vertical Farming
Commercial Greenhouse
Research
Turf and Landscaping
Others
Region Covered in the Report
North America
Europe

Germany
U.K.
France
Italy
Spain
Russia
Rest of Europe

Asia-Pacific (APAC)

China
Japan
India
South Korea
Rest of Asia-Pacific

Rest of the World (RoW)

Brazil
Saudi Arabia
South Africa
U.A.E.
Other Countries