Industry Overview
Quantum sensor market is anticipated to increase significantly, going from $0.19 billion in 2022 to $0.29 billion in 2030. It will register a CAGR of 5.49% during the forecast period.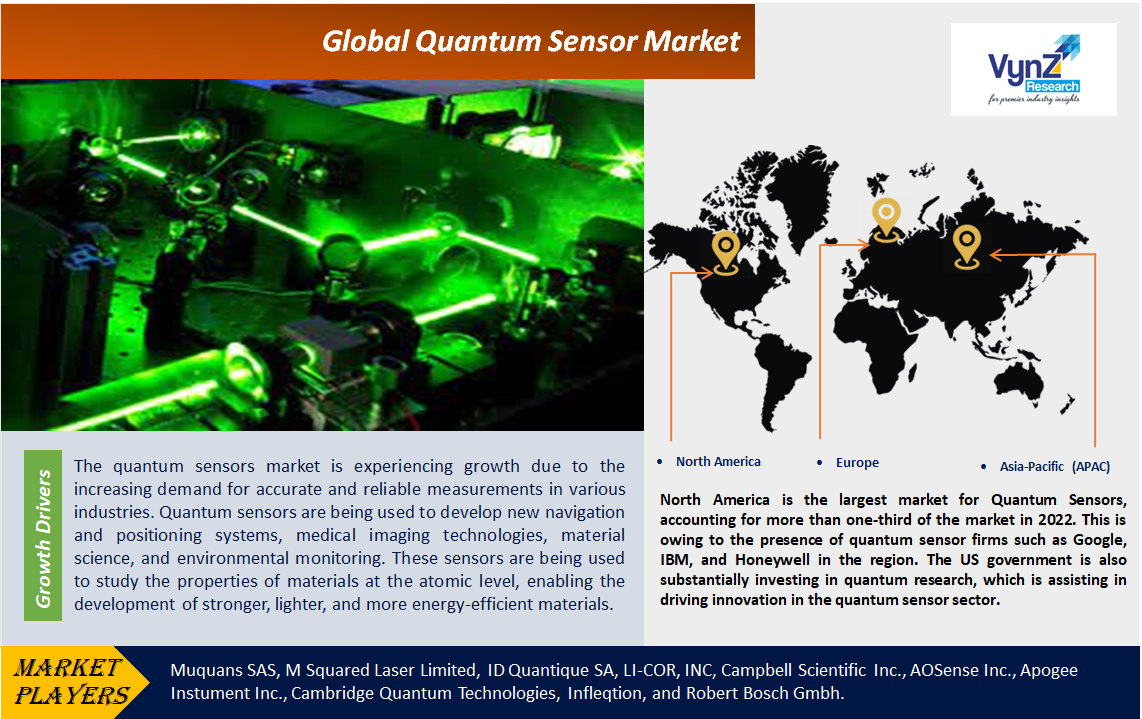 The quantum sensors market is a rapidly growing sector that utilizes quantum mechanics principles to measure various physical quantities with high precision and accuracy. Key types of quantum sensors include atomic clocks, magnetometers, gravimeters, imaging sensors, and gas sensors. These sensors have applications in various industries, including defense, healthcare, aerospace, and energy.
Additionally, the market is driven by several factors, including increasing demand for high-precision sensing, advancements in quantum technology, growing need for miniaturization, and government initiatives and funding. High-precision sensors are ideal for industries like defense, aerospace, and scientific research, as they provide unparalleled precision. Advancements in quantum technology have improved their performance, reliability, and scalability, expanding their applications and attracting investments in research and development.
Moreover, miniaturization is also driving market growth, as quantum sensors are becoming smaller and more compact, enabling their integration into portable devices and wearable technologies. The growing focus on quantum computing requires advanced quantum sensors for qubit manipulation, error correction, and readout, which indirectly fuels the demand for quantum sensors. Governments worldwide are investing in quantum technology research and development, recognizing its potential for economic growth and national security.
The quantum sensors market is highly competitive, with several key players and startups focusing on developing innovative and commercialized quantum sensing technologies. As the demand for precise and accurate sensing solutions continues to rise across various industries, the quantum sensors market is expected to witness substantial growth in the coming years.
Market Segmentation
Insight by Product Type
Based on Product type, the quantum sensors market is segmented into atomic clocks, magnetic sensors, PAR quantum sensors, gravimeters & accelerometers. Atomic clocks are the most precise timekeeping devices in the world, used in various applications such as navigation, telecommunications, and scientific research. These clocks are based on quantum mechanics, which states that atoms can exist in different energy states and measure the energy difference between them. They are the largest segment of the quantum sensors market and are used in GPS satellites, telecommunications networks, and scientific research.
The growth of the atomic clocks segment is driven by the increasing demand for high-precision timekeeping devices in various applications. Key benefits of using atomic clocks include extreme accuracy, stability, and portability. However, challenges include cost, complexity, and sensitivity to environmental factors. Despite these challenges, atomic clocks remain an important technology with a wide range of applications. The growth of the atomic clocks segment is expected to continue in the coming years, as new applications are developed.
Insight by Application Type
Based on application type, the market is segmented into aerospace & defense, oil & gas, agriculture, automotive, mining, and healthcare. The oil and gas market is a significant application area for quantum sensors, which are used in various applications such as exploration, production, and transportation. The market for oil & gas applications is expected to grow at a significant CARG during the forecast period. It is expected to drive growth for the quantum sensors market due to the industry's constant search for efficiency and cost reduction. Quantum sensors offer advantages such as higher accuracy, greater sensitivity, and reduced size and weight, making them easier to deploy in remote areas. The oil and gas market is a promising area for quantum sensors, with rapid growth expected due to the increasing demand for high-precision sensors in various applications.
Global Quantum Sensor Market Report Coverage
| | |
| --- | --- |
| Report Metric | Details |
| Historical Period | 2018–2022 |
| Base Year Considered | 2023 |
| Forecast Period | 2023 – 2030 |
| Market Size in 2022 | $0.19 Billion |
| Revenue Forecast in 2030 | $0.29 Billion |
| Growth Rate | CAGR 5.49% |
| Segments Covered in the Report | By Product Type, By Application Type |
| Report Scope | Market Trends, Drivers, and Restraints; Revenue Estimation and Forecast; Segmentation Analysis; Strategic Developments; Market Share Analysis of Key Players; Company Profiling |
| Regions Covered in the Report | North America, Europe, Asia-Pacific, Middle East, and Rest of the World. |
Industry Dynamics
Growth Drivers
The quantum sensors market is experiencing growth due to the increasing demand for accurate and reliable measurements in various industries. Quantum sensors are being used to develop new navigation and positioning systems, medical imaging technologies, material science, and environmental monitoring. These sensors are being used to study the properties of materials at the atomic level, enabling the development of stronger, lighter, and more energy-efficient materials.
Additionally, the market is also driven by the development of new quantum sensor technologies, such as superconducting qubits, which enable measurements with unprecedented sensitivity. The increasing availability of quantum computing resources is also driving market growth, enabling more sophisticated applications for quantum sensors. Government funding for quantum research is also driving innovation in the market, with the US government investing billions of dollars in the National Quantum Initiative.
Challenges
The high cost of quantum sensors poses a significant challenge to their adoption in commercial applications. The technology is still in its early stages, requiring extensive research and manufacturing. Additionally, specialized equipment and materials are expensive to produce, and quantum sensors are sensitive to noise, making them difficult to measure accurately.
To address this issue, companies are developing new manufacturing techniques, such as superconducting qubits, which are more cost-effective than traditional methods. Standards for quantum sensors are being developed, making them easier for manufacturers to interoperate and customers to determine which sensors are suitable for their applications. Governments are also investing in quantum research to accelerate development and make them more affordable.
As these challenges are addressed, the cost of quantum sensors is expected to decrease, making them more accessible to commercial applications and leading to wider adoption in industries like navigation, medical imaging, and material science.
Opportunities
Several organizations and academic institutes have currently launched R&D activities to create quantum sensors for medical and healthcare applications. These studies have shown that quantum-enabled devices can improve the quality of medical testing and imaging operations. The very accurate data supplied by quantum devices has the potential to enhance the identification of chronic illnesses. Researchers at the University of Stuttgart, for example, claim that quantum sensors can detect cancer at an early stage. Furthermore, by measuring and monitoring the tiniest fluctuation, they can revolutionize robotics operations and prosthetics. Quantum sensors can also outperform standard detecting methods such as magnetic resonance imaging. As a result, the expanding use of quantum sensors in the medical industry is likely to provide profitable prospects for market participants.
Geographic Overview
North America
Europe
Asia Pacific (APAC)
Rest of the World (RoW)
North America is the largest market for Quantum Sensors, accounting for more than one-third of the market in 2022. This is owing to the presence of quantum sensor firms such as Google, IBM, and Honeywell in the region. The US government is also substantially investing in quantum research, which is assisting in driving innovation in the quantum sensor sector.
The Asia-Pacific Quantum Sensors Market is predicted to develop at the fastest CARG between 2022 and 2030. This is owing to increased demand for quantum sensors in automotive applications as well as technical developments in quantum sensors. Furthermore, the China Quantum Sensors market held the greatest share, while the India Quantum Sensors market was the fastest-growing market in the Asia-Pacific region.
Competitive Insight
The market for quantum sensors is very competitive, with several prominent competitors contending for market dominance. These major firms compete on a variety of fronts, including product innovation, pricing, and customer service. They are also substantially spending on research and development in order to keep ahead of the competition.
Infleqtion, a worldwide quantum ecosystem player, announced a cooperation with World View to enable faster more cost-effective quantum application testing using Infleqtion's very small quantum technology and World View's unique stratospheric balloon systems in January 2023. This stratospheric testing approach ushers in a new age of quantum testing, which is needed for applications like over-the-horizon communications, precise navigation and timing, and hyperspectral sensing. Infleqtion and World View will continue partnering on innovative solutions for potential clients in the defense, commercial, and public sectors.
Campbell Scientific Inc. and ID Quantique SA have announced a partnership to develop quantum sensors for the aerospace and defense industry. Campbell will provide data acquisition and control systems expertise, while ID Quantique will focus on quantum technologies. This significant development in the quantum sensors market is expected to accelerate the development of accurate, sensitive, and reliable sensors for the aerospace and defense industries.
Recent Development by Key Players
In 2023, The company revealed the invention of a new type of quantum sensor that can monitor magnetic fields with unparalleled precision. This sensor is based on a technique known as an atomic magnetometer.
In 2022, ID QuantiqueSA announced the new release of the new time controller series which is a cost-effective and high-performance device used in advanced single–photon. applications
Key Players Covered in the Report
Some of the major players operating in the quantum sensors market Muquans SAS, M Squared Laser Limited, ID Quantique SA, LI-COR, INC, Campbell Scientific Inc., AOSense Inc., Apogee Instument Inc., Cambridge Quantum Technologies, Infleqtion, and Robert Bosch Gmbh.
The Quantum Sensor Market report offers a comprehensive market segmentation analysis along with an estimation for the forecast period 2023–2030.
Segments Covered in the Report
By Product

Atomic Clocks
Magnetic Sensors
PAR Quantum Sensors
Gravimeters & Accelerometers

By End User Industry

Aerospace & Defense
Oil & Gas
Agriculture
Automotive
Mining
Healthcare
Region Covered in the Report
North America
Europe

Germany
U.K.
France
Italy
Spain
Russia
Rest of Europe

Asia-Pacific (APAC)

China
Japan
India
South Korea
Rest of Asia-Pacific

Rest of the World (RoW)

Brazil
Saudi Arabia
South Africa
U.A.E.
Other Countries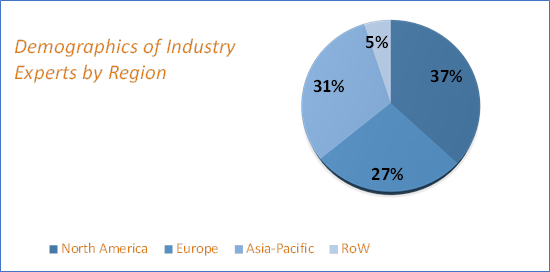 Source: VynZ Research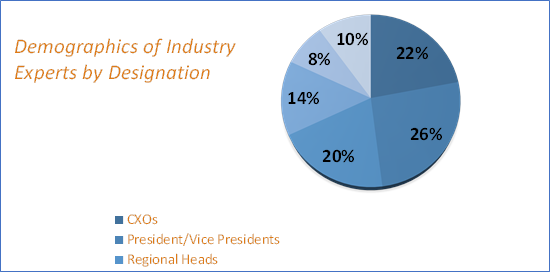 Source: VynZ Research