Industry Overview
The market for smart factories is expected to develop at a CAGR of 10.1% from 2022 to 2030, from a value of $152.0 billion in 2021 to $247.0 billion by 2030. The global adoption of collaborative industrial robots, the development of the Internet of Things (IoT), the increased use of enabling technologies in manufacturing, the large-scale production to meet the needs of an expanding population, and the growth of connected businesses are the major factors driving the market.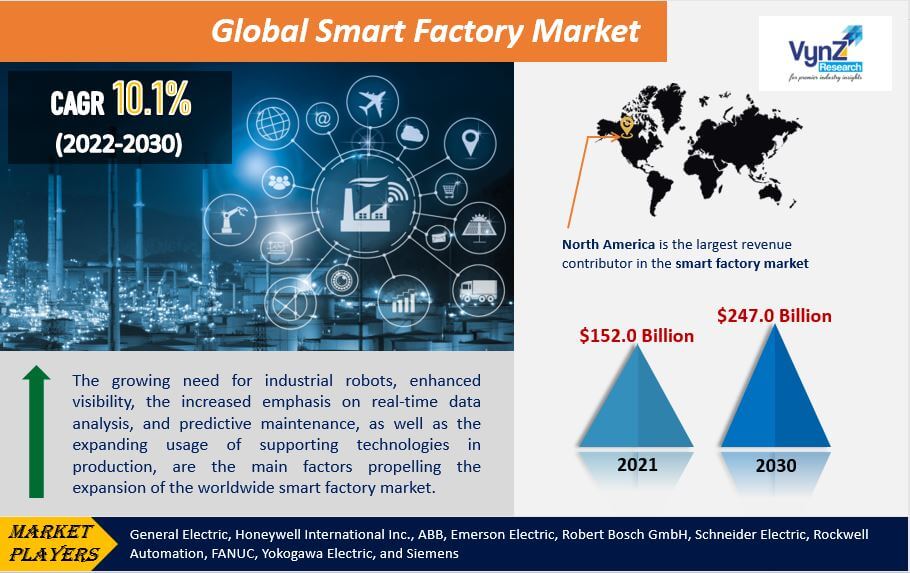 Market Segmentation
Insight by Technology
The distributed control system (DCS), product lifecycle management (PLM), programmable logic controller (PLC), manufacturing execution system (MES), enterprise resource planning (ERP), supervisory control and data acquisition (SCADA), plant asset management (PAM), and human-machine interface (HMI) make up the technology segmentation of the global smart factory market. The smart factory market was dominated by the MES category in 2019.
Insight by Component
The smart factory market is divided into sensors, machine vision systems, industrial robots, and industrial 3D printing, on the basis of components. Among these, the industrial robotics category is expected to grow at the highest rate during the forecasted period. This can be because the implementation of industrial robots improves smart manufacturing processes to increase productivity, improve production volume, and reduce human errors. The lack of skilled labor, and government, corporate, and public partnerships to lessen the effects of the ongoing COVID-19 pandemic around the world are other drivers of the industrial robots industry growth.
Moreover, over the course of the study, the market for industrial 3D printing is projected to develop at a significant rate. This is because sectors like aerospace and defense, semiconductor and electronics, automotive, and food and beverage are widely incorporating industrial 3D printing technology.
Smart Factory Market Report Coverage
| | |
| --- | --- |
| Report Metric | Details |
| Historical Period | 2018–2021 |
| Base Year Considered | 2021 |
| Forecast Period | 2022 - 2030 |
| Market Size in 2021 | $152.0 Billion |
| Revenue Forecast in 2030 | $247.0 Billion |
| Growth Rate | CAGR 10.1% |
| Segments Covered in the Report |      By Technology, By Component, By Application |
| Report Scope | Market Trends, Drivers, and Restraints; Revenue Estimation and Forecast; Segmentation Analysis; Covid-19, Companies' Strategic Developments; Market Share Analysis of Key Players; Company Profiling |
| Regions Covered in the Report | North America, Europe, Asia-Pacific, Middle East, and the Rest of the World |
Industry Dynamics
Growth Drivers
The growing need for industrial robots, enhanced visibility, the increased emphasis on real-time data analysis, and predictive maintenance, as well as the expanding usage of supporting technologies in production, are the main factors propelling the expansion of the worldwide smart factory market.
Mainstream manual laborers have been laid off due to the COVID-19 pandemic, which has also tightened the labor market and raised the unemployment rate. In this scenario, open-source robotic operating systems, sensors, machine learning, and artificial intelligence have allowed for the development of automation solutions, including smart factories, which were previously unimaginable.
Challenges
In the modern technological environment, security continues to be the main source of worry. This is clear from the fact that more than 100 million attacks happened in just the first half of 2019. Moreover, industry experts concur that blockchain technology may be crucial to obtaining the highest level of security.
Opportunities
The market offers several opportunities to players, due to the following reasons:
• Constant 3D printing technology advancements
• Profitable applications for collaborating robotics
Geographic Overview
Geographically, the smart factory market's greatest revenue contributor is North America. This is a result of the region's diverse industries adopting intelligent manufacturing and supply chain technologies at an increasing rate. In order to increase output, the industrial sector in North America is seeing a large demand for automated and robotic systems to carry out various operational activities at manufacturing and warehouse units. To reduce production cycles and reduce costs, automotive behemoths like BMW and Audi are investing in factory automation processes. Moreover, the desire for technologically improved manufacturing methods that minimize employee engagement and save labor expenses is enormous in the region.
Competitive Insight
Emerson focuses on smart manufacturing technologies, as it grows its industrial IoT ecosystem and it becomes increasingly important for businesses to update their operations in order to improve business outcomes and pay back their investment.
Schneider's Smart Factory Program, which integrates IoT technologies in manufacturing facilities, buildings, and offices, focuses on industrial automation. By using agile management, energy efficiency, asset performance management, and process efficiency, Schneider has adopted digital transformation to make its factories smart.
Some of the major companies competing in the worldwide smart factory market include General Electric, ABB, Honeywell International Inc., Emerson Electric, Schneider Electric, Robert Bosch GmbH, Rockwell Automation, Yokogawa Electric, FANUC, and Siemens.
Recent Development by Key Players
GE Digital improved CIMPLICITY and Tracker software in March 2021. These updates help operators make crucial decisions and increase productivity. To precisely monitor and manage operations, CIMPLICITY HMI/SCADA offers client-server visualization. Tracker, a component of GE Digital's Proficy Manufacturing Execution Systems (MES) offering, automates routing and sequencing to shorten the time to market, lower the risk of a warranty or recall, and support lean operations and building something correctly the first time.
In March 2021, Stratasys unveiled a new 3D printer that enables dental labs the efficiency of 3D printing and the accuracy and realism of PolyJet. The only multi-material dental 3D printer that enables technicians to load mixed trays of dental components is the J5 DentaJet.
As part of ETH's RobotX program, ABB and ETH Zurich increased their collaboration in robotics research in March 2021. The goal of the RobotX program, which was introduced in 2019, is to establish ETH as a pioneer among institutions conducting robotics research. The project will have the assistance of ABB's Robotics and Discrete Automation division.
Beginning in March 2021, clients of Xometry's worldwide custom manufacturing marketplace will have access to a number of new high-performance nylon material alternatives thanks to a collaboration between Stratasys and Xometry. Customers of Xometry, ranging from small businesses to Fortune 100 corporations, can now take advantage of Stratasys Direct's extensive knowledge and sizable manufacturing capabilities in SLS 3D printing.
Salesforce (NYSE: CRM) and Siemens announced a strategic alliance in June 2020 to create a new workplace technology suite that will assist businesses worldwide in securely reopening and delivering the future of physical workplaces. The collaboration will bring together Siemens' Smart Infrastructure products, such as Comfy and Enlighted, and Salesforce's Work.com, driven by Customer 360, to coordinate the procedures, individuals, and resources necessary to develop secure, connected workplaces in the future.
Forecast Parameters
- Identifying variables and establishing market impact.
- Establishing market trends regionally.
- Analyzing opportunities and market penetration rates by understanding product commercialization, and regional expansion.
- Analyzing demand and supply trends and changes in industry dynamics to establish future growth.
- Analyzing sustainability strategies adhered to by market participants in an attempt to determine the future course of the market.
- Analyzing historical market trends and super-imposing them on the current and future variables to determine year-on-year trends.
- Understanding adoption, development, distribution, and regulatory framework.
Data Validation
- Estimated and forecasted data was validated through industry experts.
- Apart from industry experts, data triangulation methods were used for validation.
- Bottom-up and top-down approach has been used for the estimation and forecast of market data, whereas the top-down approach was used for validation.
- Demand, as well as supply side surveys, were conducted in order to understand the industry dynamics and data validation.
Research Phases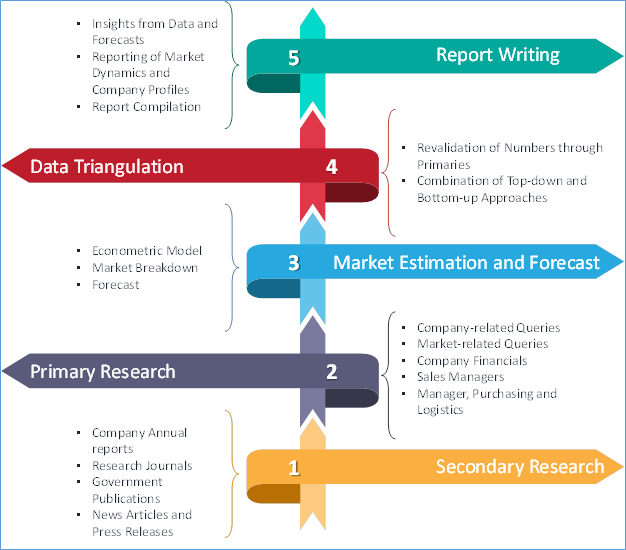 Primary Research
VynZ Research conducts extensive primary research to understand the market dynamics, validate market data, and have key opinions from industry experts. The key profiles approached within the industry include the CEO, CFO, CTO, President, Vice President, Product Managers, Regional Heads, and Others. Also, end user surveys comprising of consumers are also conducted to understand consumer behavior.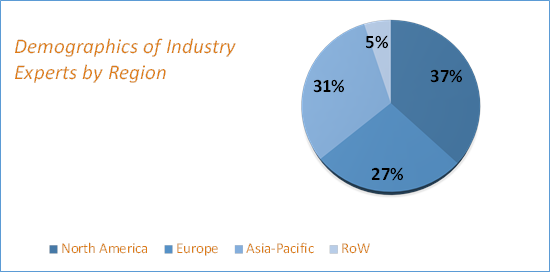 Source: VynZ Research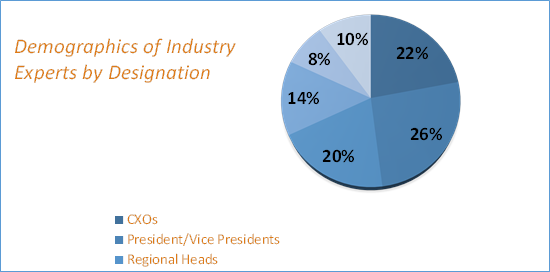 Source: VynZ Research
The Cyber Security Market report offers a comprehensive market segmentation analysis along with an estimation for the forecast period 2022–2030.
Segments Covered in the Report
By Technology

Distributed Control System (DCS)
Programmable Logic Controller (PLC)
Manufacturing Execution System (MES)
Enterprise Resource Planning (ERP)
Supervisory Control and Data Acquisition (SCADA)
Plant Asset Management (PAM)
Human–Machine Interface (HMI)
Product Life Cycle Management (PLM)

By Component

Sensors
Industrial Robots
Machine Vision Systems
Industrial 3D Printing

By Application

Automotive
Aerospace & Defense
Food & Beverage
Electrical & Electronics
Region Covered in the Report
North America
Europe

Germany
U.K.
France
Italy
Spain
Russia
Rest of Europe

Asia-Pacific (APAC)

China
Japan
India
South Korea
Rest of Asia-Pacific

Rest of the World (RoW)

Brazil
Saudi Arabia
South Africa
U.A.E.
Other Countries