Industry Overview
The global autoclaved aerated concrete (AAC) market size is expected to grow from USD 19.0 billion in 2020 to USD 28.0 billion by 2027, at a CAGR of 6.5%, during the forecast period.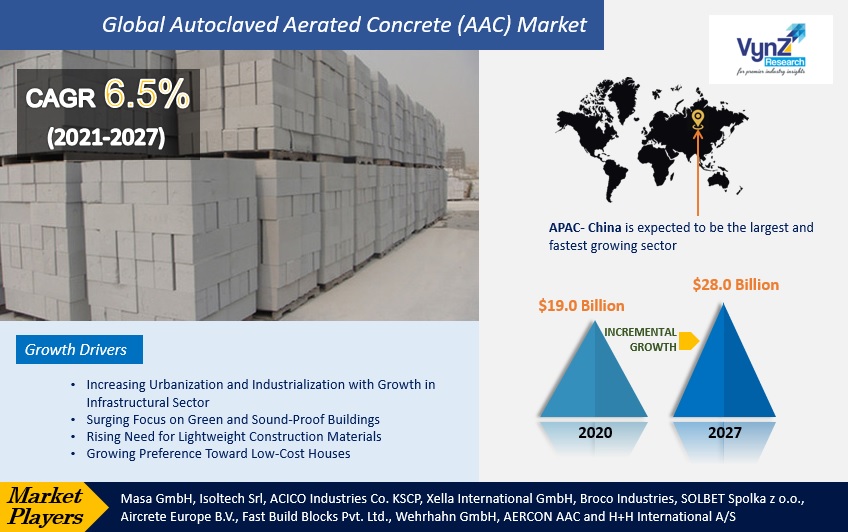 The growth in this market is driven by the inclination towards buildings that are green and proof of their sound along with cost-effective & lightweight material solutions. Construction to resist earthquakes or natural calamity and the growing use of ACC products over traditional clay bricks are quickly driving market development. However, the construction of the ACC production unit entails high costs and thus prevents the expansion of the market between current and new market participants. Growing living standards and increasing population expenditure have made it possible for manufacturers to work with earthquake engineering, which at the same time boosts the growth of the global demand for autoclaved aerated concrete.
A lightweight precast, foamed concrete building material suited to the development of a concrete masonry unit (CMU), such as blocks, is autoclaved aerated concrete (AAC). AAC products are processed with heat and pressure in an Autoclave, consisting of quartz sand, calcinated gypsum, lime, cement, water, and aluminium powder. Invented in the mid-1920s, AAC offers fire and mould resistance, structure, and insulation. The shape of the wall, the floor panels and roof boards, the panel coverings and the lintels are included in the form.
Autoclaved aerated concrete (AAC) is an environment friendly green building material, also called autoclaved cellular concrete (ACC) or autoclaved lightweight concrete (ALC). AAC is a fly ash, a residue product of thermal power plants, as the raw material used for processing. In contrast with other building materials AAC has multiple advantages. A unique combination of low weight, construction rigidity, reliability and economic efficiency is given for the product. Quick construction is facilitated by AAC. The product includes thermal and acoustic insulation, improving safety and lower heating or cooling energy costs. While AAC exists since 1923, the product has only now become popular as a sustainable green building material.
Growing global population demands for infrastructure accommodation. The construction of private houses, institutions and other infrastructures has increased sensationally. Global building industry growth has stimulated demand for various raw materials, including aerated autoclaved cement (AAC). This evolution is mainly triggered in emerging economies such as China, Mexico, India and Brazil through rapid urbanization and industrialisation. The demand for AAC is expected to increase in the next decade with rising regional government projects and the expansion of the real-estate market.
The outbreak of nCoV-19 nevertheless affected the entire construction industry in degrading demand for AAC and other building-related raw materials. These pandemics are expected to have an effect for at least three consecutive quarters by 2020. In addition, the resumption of construction activities and stopped infrastructure projects would lead to rising global AAC demand.
Market Segmentation
Based on Product Type
•  Blocks
•  Beams and Lintels
•  Cladding Panels
•  Roof Panels
•  Wall Panels
•  Floor Elements
•  Others (Including pipes, small boxes, and joint fillers)
The autoclaved aerated concrete industry, based on product type, is expected to grow fastest during the projected period in the blocks segment. This is due to their ability to stack in a functional bond with a thin-bed mortar. Autoclaved aerated concrete blocks are suitable for high-level building, pavement construction and construction of railway bridges, thanks to their fast and easy installation and their high thermal efficiency. Furthermore, because of its high stability and constructive factors, these blocks are one of the most common construction materials, including lightweight, environmentally friendly, easy to decrease (can be conveniently cut) and high strength.
Based on End User
• Residential Buildings
• Commercial Buildings
• Public Infrastructure (bridges, highway substructure, and water treatment systems)
In the forecast era, the highest share of revenues based on end users in the category of public infrastructure is predicted. Increasing construction of civil infrastructure to serve the increasing population efficiently is the key factor in increasing demand for autoclave aerated concrete. AAC is also increasingly used because of its superior properties, such as non-toxic, reusable, sustainable and recyclable. Public infrastructure growth has been a top priority in many countries with a view to improving governance. In addition, affordable housing programs implemented by governments around the world have been used to drive the building industry to boost demand for autoclaved aeration concrete.
Based on Application
• Construction Material
• Road Sub-Base
• Roof Insulation
• Bridge Sub-Structure
• Void Filling
• Concrete Pipes
In the timeframe predicted, the group of construction material dependent on application will have the highest proportion in the autoclaved aerated concrete industry. The growing construction activities around the world can be due to this because of the rapid urbanization and population growth. This is also followed by an increasing need for environmentally sustainable products to protect the environment. The building materials are expected to remain the quickest-growing class in the forecast era, due to its superior properties, such as a high-tensile strength, a higher degree of compression and easy processing over conventional concrete.
Based on Region
• North America
• Europe
• Asia-Pacific
• Rest of the World
During the forecast era, due to the increasing local real estate construction industry, APAC- China is expected to be the largest and fastest growing sector. Moreover, governments in the region's development countries are investing in large-scale infrastructure building projects. In addition, increased people's buying power, rapid urbanization, increasing population and the government's attempts to provide affordable housing would boost the need for AAC throughout those economies.
Smart cities throughout the country have been propelled by rapid urbanization. Governments of the different countries in the region often seek to maximize urban space with mass transit, high-speed infrastructure, development of mixed uses and green cities. This further raises demand for building materials and thereby accelerates market growth for autoclaved aerated concrete.
Drivers of Global Autoclaved Aerated Concrete Market
• Increasing Urbanization and Industrialization with Growth in Infrastructural Sector
• Surging Focus on Green and Sound-Proof Buildings
• Rising Need for Lightweight Construction Materials
• Growing Preference Toward Low-Cost Houses
Competitive Landscape and Key Players in the market
With over 3,000 manufacturers operating around the world, the global autoclaved aerated concrete (AAC) market is largely fragmented. The Xella Company has been the world market leader. The Xella Party, H+H International AS, Forterra Buildings Products Limit, ACICO and Tarmac are the major players, among them. In addition to the quest for long-term contracts, the key players on the autoclaved aerated concrete market invest in expanding their production capacity to meet the rising global demand. ACICO, for example, has signed a long-term agreement for ACC supplies with Cemengal, a Spanish engineering, procurement, and construction company.
• Masa GmbH
• Isoltech srl
• ACICO Industries Co. KSCP
• Xella International GmbH
• Broco Industries
• SOLBET Spolka z o.o.
• Aircrete Europe B.V.
• Fast Build Blocks Pvt. Ltd.
• Wehrhahn GmbH • AERCON AAC
• H+H International A/S
News Update for Global Autoclaved Aerated Concrete Market
CSR Hebel opened its $75 million manufacturing facility for Autoclaved Aerated Concrete (AAC), allowing the company to double its existing size. The plant's opening, located in Somersby, NSW, would meet Australia's rising demand for housing services. The plant was launched approximately four years ago and concentrated on the local economy and reduced its carbon footprint. Where possible, local suppliers, producers and manufacturers were sources in the area.
CSR started Hebel production in Australia some 30 years ago, which makes it one of Australia and New Zealand's only local AAC manufacturers. Mr Harry Triguboff, Meriton Group Managing Director said that Meriton is a supporter of CSR Hebel for years to come.
To acquire the AAC blocks of its production units in Pune and Tumkur, Biltech has signed a business purchase agreement with Siporox. By the end of fiscal year 2017, the transaction is presumably done. This will possibly lead the business in the AAC block market.
Primary Research
VynZ Research conducts extensive primary research to understand the market dynamics, validate market data and have key opinions from the industry experts. The key profiles approached within the industry includes, CEO, CFO, CTO, President, Vice President, Product Managers, Regional Heads and Others. Also, end user surveys comprising of consumers are also conducted to understand consumer behavior.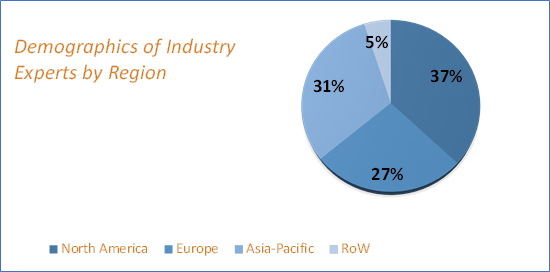 Source: VynZ Research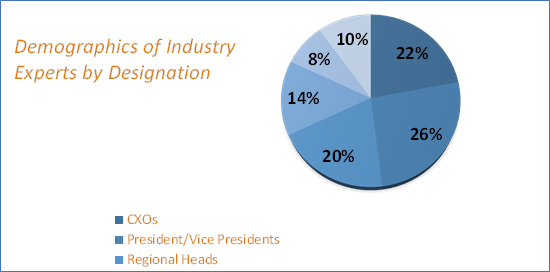 Source: VynZ Research