Industry Overview
The global methyl ethyl ketone (MEK) market was valued at USD 1,359.3 million in 2022 and is predicted to reach USD 1,544.1 million by 2030, growing at a CAGR of 4.5% during the forecast period. The primary factors leading to the growth in the market for MEK are the increasing demand for MEK for paints and coatings and printing inks. Also, the demand is fuelled by consumption in the Asia region.
Market Segmentation
Insight by Application
Based on application, the global methyl ethyl ketone market is categorized into paints & coatings, printing inks, adhesives, and others. Paints and coatings are the main application of MEK. MEK is a common ingredient in solvent paints. MEK finds its application as a low-boiling solvent for acrylic, nitrocellulose, and vinyl surface coatings applied at a certain pressure to the laminate which is generally low. MEK as an ingredient in paints finds applications in automotive, electrical other end-use industries. Paints and coatings accounted for 56.4% of consumption of the MEK globally in 2019.
Some of the other applications of MEK include in polymerization processing of styrene-butadiene rubber (SBR) and polystyrene, acrylonitrile-butadiene-styrene (ABS).
Industry Dynamics
Growth Drivers
Methyl ethyl ketone appears as a colorless fairly volatile liquid with a pleasant pungent odor. This organic compound is also known as MEK or 2-butanone, which is a very popular and commercially important industrial solvent. It is used as a solvent in a range of substances, most specifically in resinous substance material. This includes solvent-based adhesives, polyurethane slurry for synthetic leather, paints, and coatings, printing inks, and magnetic tapes, as well as use as a dewaxing agent during the refining of lube oils, a degreaser for metal surfaces and electronic devices, and raw material for manufacturing methyl ethyl ketone oxime. As a result, the growing production or usability of the above-stated resinous material is fueling the usage of methyl ethyl ketone as a solvent and has also emerged as the prominent growth driver in the global methyl ethyl ketone market. MEK is highly effective when used as a solvent which makes it valuable in formulating high-solid coatings that further help in emission reduction in coating practices. Hence, an increase in the usage of industrial solvents to produce coatings makes MEK a regular consumer in industrial applications thereby offering promising revenue opportunities.
In addition to this, MEK is a component of the solvent system used in producing magnetic tapes; this makes it popular as a solvent among industrial applications. Most importantly, its use as a solvent in the polymerization process of styrene-butadiene rubber, polystyrene, and acrylonitrile-butadiene-styrene is turning MEK into a perfect industrial solvent. Meaning that the increase in production of the above-stated rubber types is offering a massive scope of utilization. Polystyrene and ABS both types are significantly adopted in the automotive industry in a range of applications; therefore, MEK is a regular consumer in the automotive industry.
Challenges
Methyl ethyl ketone is toxic/poisonous in nature which leads to serious complications to management. Methyl ethyl ketone is a highly toxic liquid as a solvent and is a strong oxidizing agent and is also corrosive in nature. Besides this, it is organic peroxide, which is explosive in its pure form. MEK peroxide is listed as a highly toxic substance and is categorized into United Nations Hazard Class 5.2. Its colorless nature and minimal odor have led to accidental ingestion both among adults and children. Several cases of intentional ingestion for self-harm or suicide have been reported. Also, poisoning by inhalation and spillage to eyes leading to corrosive damage has been reported. Unprotected workers are victims of chronic exposure and toxicity. Therefore, toxicity associated with MEKP is a major concern that leads to serious health concerns which are also hampering the growth of this market. Similar trends are anticipated to continue over the forecast period as well. On the other hand, it is used in solvent-borne coatings which are known for releasing VOC content and causing environmental impact. The consumption of solvent-borne coating has registered a slight decline due to the rising demand for waterborne coating that causes no or less environmental damage.
Geographic Overview
Asia-Pacific methyl ethyl ketone market is studied across China, India, Japan, South Korea, Taiwan, and the rest of Asia-Pacific. Asia-Pacific is the world's largest market for methyl ethyl ketone product family in terms of both production and consumption. As of 2019, Asia-Pacific accounted for over 50% market share in terms of demand for MEK whereas in terms of production capacity, only China and Japan alone accented for roughly 45% global capacity as of 2019. The high growth of this region is mainly credible to flourishing growth in the paints and coating sector, consistent rise in chemical production and resulting need for chemical intermediate, and rising use of adhesive formulations. Printing inks is an emerging sector in the Asia-Pacific region mostly in economies like Japan, Indonesia, and Taiwan; whereas China, India, and Korea are a few of the matured country-level markets. Increasing the use of printing inks is further complementing the adoption of methyl ethyl ketone.
Competitive Insight
Key players operating in the global MEK market include ExxonMobil Corporation, Royal Dutch Shell PLC, Sasol Limited, Nouryon, Cetex Petrochemicals, INEOS Solvents, Tasco Chemicals, Zibo Qixiang Petrochemical Industry Group Co., Ltd., Maruzen Petrochemical Co., Ltd., Idemitsu Kosan Co. Ltd, Tonen Chemical, PetroChina Lanzhou Petrochemical, China Bluestar Harbin Petrochemical, Hebei Zhongjie Petrochemical Group Co. Ltd., and Bangkok Synthetics Co., Ltd.
Primary Research
VynZ Research conducts extensive primary research to understand the market dynamics, validate market data, and have key opinions from industry experts. The key profiles approached within the industry include, CEO, CFO, CTO, President, Vice President, Product Managers, Regional Heads, and Others. Also, end user surveys comprising of consumers are also conducted to understand consumer behavior.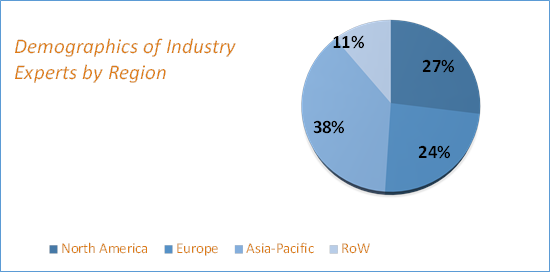 Source: VynZ Research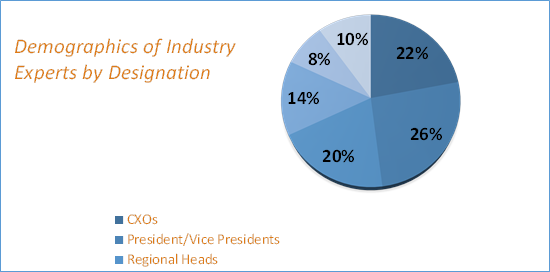 Source: VynZ Research