Industry Overview
The global pre-insulated pipes market was valued at USD 7.9 billion in 2022 and is expected to reach USD 12.7 billion by 2030, growing at a CAGR of 8.5%.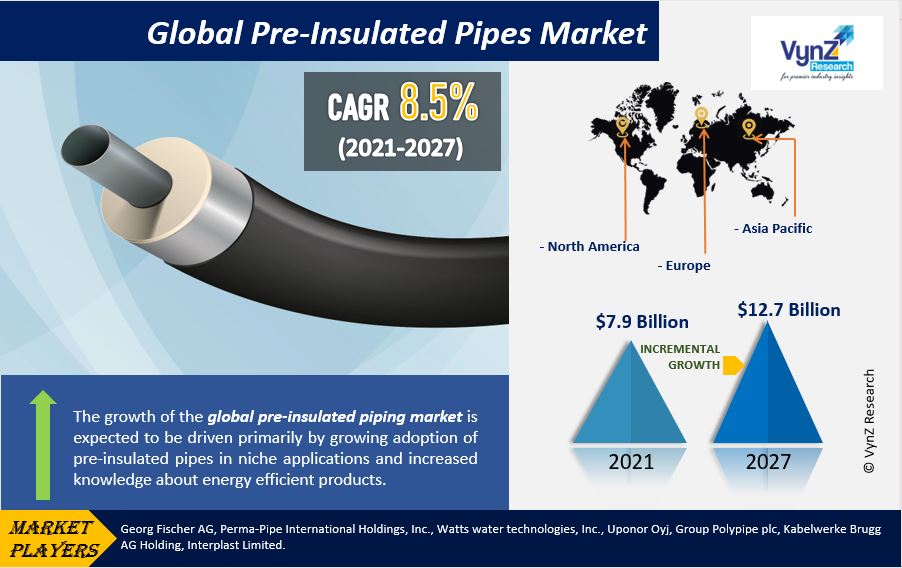 Pre-insulated pipes are also used for maintaining liquid temperature of those pipes, called isolated pipes or bonding pipes. For both heating and cooling networks Smithline offers insulated pipe systems. The SYSTEM PRE-INSULATED PIPING is ideally suited for use in areas that need to reduce heat loss. This product range was designed specifically for the supply of hot fluids to networks. Installers can overcome numerous problems in installing heat distribution and packaging systems due to their reliability, easy to install and relevant physico-mechanic properties of the materials used.
Pre-Insulated Pipes Market Analysis
Pre-insulated pipe systems are commonly used for the transport of gas and liquids to the heating and temperature control district. It is used mainly for the supply of warm water and local heating in North America and Europe. The main goal and aim of the pipes are to conserve the fluid and gas temperature in the pipes. The primary isolation substance of pre-isolated pipes is polyurethane foam.
The growth of the global pre-insulated piping market is expected to be driven primarily by growing adoption of pre-insulated pipes in niche applications and increased knowledge about energy efficient products. Furthermore, the expanding positive demand for pre-insulate pipes in end-use applications is also expected to generate growth opportunities for the industry over the forecast period due to increased investments in emerging countries.
Due to their superior nature, pre-insulated pipes allow cost savings. The rapid implementation of such CO2-reducing systems has resulted in strict environmental regulations. Higher incentives for sustainable heating and refrigeration systems are offered in Europe. In Europe there are financial advantages such as direct subsidies, tax cuts (direct and indirect taxes), preferential rates and incentives to subsidize housing.
Size economies, per-use wage and decreased energy losses are additional advantages. Almost 90% of heating and nearly 100% of cooling in the EU is made and used for single buildings, while the rest is provided through district heating and cooling networks, an attractive market in the areas of renewable heating and cooling systems.
Restraint: Unpredictability in price of Raw Materials
The most common raw materials used in the production of pre-insulated pipes are polyethylene, polybutene, chlorinated polyvinyl chloride (CPVC), fiber enhanced plastics (FRP) and stainless steel. Changes to raw materials' demand and supply can have a huge effect on the industry of pre-insulated pipes. Since some of these products come from petroleum, a rise in crude oil prices leads to rises in raw material prices, thus affecting the pre-isolated piping industry. Price fluctuations of the raw materials often affect manufacturers' operating margins, which make it hard for them to sustain themselves.
Challenge: Rigorous regulatory compliances
Highly regulated output of pre-insulated tubing. For the manufacturing processes a range of regulations and compliances, including EN, ASTM, and API, were introduced. This is a significant entry obstacle for small and medium-sized manufacturers who are unable to make the large initial investments on the market and do not earn the cost to benefit ratio in the long term. The lack of incentives, for example debt provision, bond funding, city grants and unfair competition, makes new entrants even more difficult.
Market Segmentation
Based on Installation
- Above Ground
- Below Ground
By installation, the market will lead in the forecast period in below ground segment. Pre-insulated pipe systems are commonly used to move mediums while preserving temperature in energy-related applications. The production of pre insulated pipes is highly regulated by several regulatory requirements for conveyor pipes, insulation, and jacketing. These pipes are made in regulated conditions in the factory in order to ensure high standards of quality and great longevity. The lower segment is powered by the growing use of district heating and cooling systems. Pre-insulated tubing systems below the floor are favored for long straight installations as these minimize the necessary amount of attachment, joints, and welding costs.
Based on End-use Industry
- Oil and Gas
- District Heating and Cooling
- Infrastructure and Utility
- Chemicals
- Water Treatment
- Food Processing
- Pharmaceutical
Heating and cooling by the dealer is the interconnection of different hot/steam/chilled water sources or chillers to provide customers with room heating or cooling. District heating and refrigeration systems are suitable for areas of high thermal load and annual load factor. The area heater and cooling segment is estimated by the end-use industry to be the largest segment of the demand for pre-isolated pipes. Some of the primary advantages of pre-insulated tubing are excellent thermal efficiencies, lower maintenance, reduced on-site labor and increased protection, as they are better protected against leaks.
Based on Region
- Asia Pacific
- North America
- Europe
- Middle East and Africa
- South America
During the forecast era, Pre-insulated pipes will expand in Europe in the highest CGR. The pre-insulated pipes market in Europe is expected to account for the largest share of the projected era. As leading players in this region, Europe is the largest district heating sector. The growth of this market in Europe is driven by increased technological developments in communication, digitization and IoT integration, growing demand for energy-efficient solutions and increasing efforts to reduce emissions of greenhouse gases. District heating is used to provide space heating and hot water for commercial, industrial, and residential applications.
Competitive Landscape
Global market for pre-insulated pipes is highly fragmented and the key players have used different strategies for growing their footprints in this market, such as launches of new products, extensions, alliances, joint ventures, collaborations, acquisitions, and others.
- Georg Fischer AG 
- Perma-Pipe International Holdings, Inc. (NASDAQ: PPIH)
- Watts water technologies, Inc.
- Uponor Oyj
- Group Polypipe plc
- Kabelwerke Brugg AG Holding
- Interplast Limited
- Others
News Update on Global Pre-Insulated Pipes Market
The groundbreaking regional heating project of the Housing association JAB was initiated by Isoplus Fernwaermetechnik GmbH in February 2019 (Denmark). The project aimed to distribute heating to a new 33-house development in Juelsminde (Denmark). The aim was to fulfill Denmark's national vision of a future free heat supply with fossil fuels.
Pre-insulated tube systems are generated with a limited amount of waste, subject to specific disposal procedures. In all piping systems, polyurethanes (PURs), consisting of polyol and isocyanates, are normal, irrespective of the form of piping used. Polyurethane foam is one of the most effective insulation materials with lambda values as low as 0.022. Polyurethane provides a durable insulation and low heat loss for all service life of the device, due to its extremely low heat conductivity.
The isolation of polyurethane permits temperatures ranging from -180 to +160 C. This ensures low heat loss for the entire technical life of the system. The mineral wool isolation of the steel-in-steel pipes is available for temperatures up to 400C.
Industrial solutions can be fitted with a leak detection system to optimize pipe insulation. Besides, isoplus provides the most secure piping device with tracer pipes for heat tracing or signal cables.
Heating for households in areas without a district heating network is an easy solution. These networks have a different central heat production system, capable of providing heat for different customers – from a few homes to a whole village or industrial area. Small urban areas usually heat from wood, pellet, or oil-based central heating plants. The supply of renewable energy sources such as sun and biomass are made more sustainable.
The reliable solution is group heating. Isoplus pre-insulated pipes are effectively insulated by polyurethane foam for small community projects and covered by an HDPE-jacket pipe, which resists impact and fracture. This guarantees a consistent low heat loss and 30-50 years of guaranteed life.
Primary Research
VynZ Research conducts extensive primary research to understand the market dynamics, validate market data and have key opinions from the industry experts. The key profiles approached within the industry includes, CEO, CFO, CTO, President, Vice President, Product Managers, Regional Heads and Others. Also, end user surveys comprising of consumers are also conducted to understand consumer behavior.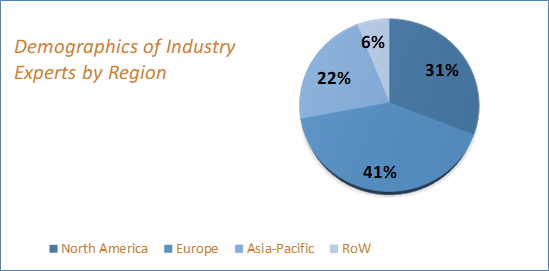 Source: VynZ Research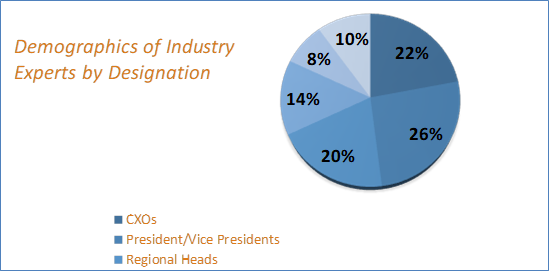 Source: VynZ Research