Industry Overview
From USD 182.4 billion in 2022, the global digital health market is predicted to grow to USD 610.4 billion by 2030, registering a CAGR of 28.0% during the forecast period (2023 –2030). The global digital health market is growing at a significant rate, due to the growing penetration of smartphone and tablet users, and the increasing occurrence of chronic and lifestyle-associated diseases such as cardiovascular diseases.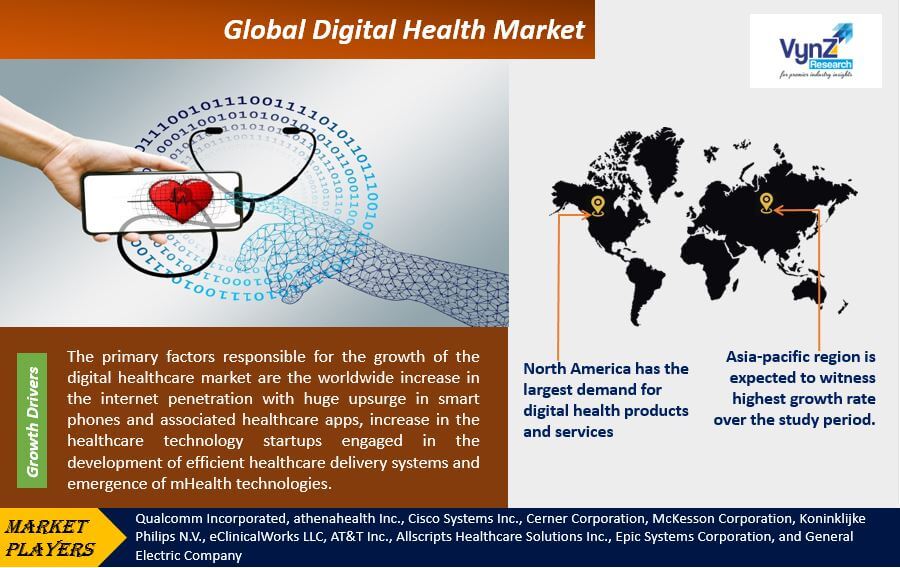 Digital health provides efficient care through patient online services and digital diagnostic techniques. A digital diagnostic system, wireless technologies, and electronic health records are some of the digital health technologies which include a variety of data such as medication, patient history, treatment plans, radiology images, allergies, laboratory and test results, and diagnosis. The digital health market has the potential to revolutionize healthcare by improving access to care, enabling proactive health management, reducing costs, and enhancing patient outcomes.
Market Segmentation
Insight by Technology
By technology, the global digital health market is bifurcated into health, electronic health records (EHR), healthcare analytics, and telemedicine. In 2019, the health segment accounted for the largest share among all other technologies. The growing preference of medical practitioners and the availability of technologically advanced applications such as apps and wearables are the primary factors responsible for its growth.
mHealth segment is further segmented into services, health apps, and connected devices. In 2019, the connected devices held the largest share, owing to the increased adoption of these devices among consumers.
The EHR segment is further segmented into on-premise and web/cloud-based systems. The telemedicine segment is further segmented into teletraining, teleconsulting, tele-education, telemonitoring, and others. Among all the telemedicine segments, the telemonitoring segment is anticipated to grow at the fastest rate within the segment. The high growth is attributed to the low doctor-to-patient ratio, particularly in emerging nations, busy lifestyles, and an increase in IT infrastructure. Aging nations such as Japan, Italy, and a few European countries require home-based consultations, this has also contributed to the telemonitoring market.
Global Digital Health Market Report Coverage
| | |
| --- | --- |
| Report Metric | Details |
| Historical Period | 2018–2022 |
| Base Year Considered | 2022 |
| Forecast Period | 2023 - 2030 |
| Market Size in 2022 | $182.4 Billion |
| Revenue Forecast in 2030 | $610.4 Billion |
| Growth Rate | CAGR 28.0% |
| Segments Covered in the Report | By Technology and By End Users |
| Report Scope | Market Trends, Drivers, and Restraints; Revenue Estimation and Forecast; Segmentation Analysis; Impact of COVID-19; Companies' Strategic Developments; Market Share Analysis of Key Players; Company Profiling |
| Regions Covered in the Report | North America, Europe, Asia-Pacific, Middle East, and Rest of the World |
Industry Dynamics
Industry Trends
The development of cloud computing in healthcare delivery is the trend in the digital health market.
Telemedicine and Remote Patient Monitoring: Telemedicine allows healthcare professionals to provide remote medical consultations and monitor patients' conditions remotely, enabling access to care from any location. Remote patient monitoring involves the use of connected devices to collect and transmit patient data, enabling proactive and continuous monitoring.
Health and Wellness Apps: There has been a proliferation of health and wellness applications designed for various purposes, such as fitness tracking, nutrition monitoring, mental health support, medication reminders, and sleep tracking. These apps often leverage data from wearable devices to provide personalized insights and recommendations.
Electronic Health Records (EHRs): EHRs are digital versions of patients' medical records that allow healthcare providers to store, manage, and share health information securely. They improve the efficiency of healthcare delivery, reduce errors, and enable seamless information exchange between different healthcare providers.
Artificial Intelligence and Data Analytics: AI and data analytics have immense potential in healthcare. They can be used to analyze large volumes of health data, identify patterns, make predictions, and support clinical decision-making. AI-powered algorithms can assist in diagnosing diseases, detecting anomalies, and providing personalized treatment recommendations.
Wearable Devices and Sensors: Wearable devices, such as smartwatches, fitness trackers, and biosensors, have gained popularity for monitoring vital signs, physical activity, sleep patterns, and other health-related data. These devices can help individuals track their health and encourage behavior changes for better wellness.
Blockchain in Healthcare: Blockchain technology offers secure and decentralized data storage and management. It has the potential to improve data privacy, security, and interoperability in healthcare by enabling secure sharing of patient information across different healthcare providers and facilitating transparent and tamper-resistant transactions.
Growth Drivers
The primary factors responsible for the growth of the digital healthcare market are the worldwide increase in internet penetration with a huge upsurge in smartphones and associated healthcare apps, an increase in the healthcare technology startups engaged in the development of efficient healthcare delivery systems, and the emergence of mHealth technologies. The escalating demand for remote patient monitoring services also contributes to the growth of the global digital health market.
Technological Advancements: Rapid advancements in technology, particularly in areas such as mobile devices, wearables, AI, and data analytics, have enabled the development of innovative digital health solutions. These technologies provide healthcare providers with new tools and capabilities to deliver more efficient and personalized care.
Increased Smartphone Adoption: The widespread adoption of smartphones and mobile devices has created opportunities for the development and use of mobile health (mHealth) applications. These apps allow users to monitor their health, access medical information, communicate with healthcare providers, and manage their conditions conveniently from their mobile devices.
Rising Healthcare Costs: Healthcare costs have been escalating globally, and there is a growing need to find more cost-effective ways to deliver healthcare services. Digital health solutions offer the potential to reduce healthcare expenses by enabling remote monitoring, telemedicine, and improving operational efficiencies in healthcare delivery.
Aging Population and Chronic Disease Management: The global population is aging, leading to an increased prevalence of chronic diseases such as diabetes, cardiovascular diseases, and respiratory conditions. Digital health technologies can help in managing these chronic conditions by providing remote monitoring, personalized interventions, and real-time data analysis to inform treatment decisions.
Patient Demand for Convenient and Accessible Care: Patients are seeking more convenient and accessible healthcare options. Digital health solutions, such as telemedicine and mHealth apps, provide patients with the ability to access healthcare services remotely, reducing the need for in-person visits and offering greater convenience.
Government Support and Initiatives: Governments around the world are recognizing the potential of digital health to improve healthcare delivery and outcomes. Many countries have implemented policies, regulations, and funding initiatives to promote the adoption of digital health solutions. These supportive measures encourage healthcare organizations and providers to invest in digital health technologies.
In a pandemic-like situation such as the outbreak of coronavirus all across the globe, the health systems shall play a pivotal role in containing the viral infection. Doctors are more prone to such human-to-human communicable viral outbreaks. In such a scenario adoption of electronic intensive care unit (e-ICU) is likely to drive the digital health market. Patients at remote locations could be readily monitored through such e-ICU models. These e-ICUs offer alarms in case of emergencies and allow medical data evaluations.
Challenges
The factors inhibiting the growth of the global digital health market include huge capital investment, data privacy issues, and a dearth of medical technologists catering to the development of digital health products and services.
The digital health market deals with sensitive personal health information, making data privacy and security a critical concern. Protecting patient data from breaches, and unauthorized access, and ensuring compliance with regulations like HIPAA (Health Insurance Portability and Accountability Act) is essential. Striking a balance between data accessibility and security is an ongoing challenge for the industry.
The traditional reimbursement and payment models in healthcare may not adequately accommodate digital health solutions. There is a need to develop reimbursement models that incentivize the use of digital health technologies and ensure healthcare providers are fairly compensated for their services. Aligning 
Geographic Overview
Geographically, North America has the largest demand for digital health products and services. In 2019, the region accounted for the largest share among all the regional segments. The high share is attributed to its rising occurrence of chronic and lifestyle-associated diseases, and favorable government initiatives. Several companies in the region are coming up with innovative health care delivery digital models.
The emergence of mHealth technologies and apps facilitates vital signs monitoring, sleep tracking, and fitness tracking. Developing nations have high adoption of mHealth technologies allowing real-time communication between doctors and healthcare providers. These technologies also enable healthcare providers to improve workflow efficiency.
Asia-pacific region is expected to witness the highest growth rate over the study period. The consumers of digital products are expected to come from China and India. Being the biggest consumer nations with low doctor-to-patient ratio and larger scope of development, owing to a surge in the medical infrastructure.
Strong government intent and investments in the global digital health market also favor its growth.
The Indian government introduced NeHA. The authority is responsible for the development of an integrated health information system in the country, including telemedicine and mobile health applications by collaborating with industry stakeholders.
Moreover, the Indian space research organization (ISRO) is deploying telemedicine nodes under its flagship Gramsat scheme. Currently, it managed to establish a telemedicine network of 225 hospitals connecting 40 super specialty hospitals.
The Chinese firm Tencent has developed an artificial intelligence system named, Xiaoyi. This can help in capturing patient information and in analyzing initial diagnosis.
Competitive Insight
Key players in the digital health market are catering to the demand of these devices by investing in technologically advanced products in their product portfolio across the globe. In January 2016, AT&T signed an agreement with YOFiMeter to enable people with diabetes to wirelessly transmit their blood sugar levels. Qualcomm Incorporated, athenahealth Inc., Cisco Systems Inc., Cerner Corporation, McKesson Corporation, Koninklijke Philips N.V., eClinicalWorks LLC, AT&T Inc., Allscripts Healthcare Solutions Inc., Epic Systems Corporation, and General Electric Company are the key players offering digital health.
Forecast Parameters
- Identifying variables and establishing market impact.
- Establishing market trends regionally.
- Analyzing opportunities and market penetration rates by understanding product commercialization, and regional expansion.
- Analyzing demand and supply trends and changes in industry dynamics to establish future growth.
- Analyzing sustainability strategies adhered to by market participants in an attempt to determine the future course of the market.
- Analyzing historical market trends and super-imposing them on the current and future variables to determine year-on-year trends.
- Understanding adoption, production, export, import, and regulatory framework.
Data Validation
- Estimated and forecasted data was validated through industry experts.
- Apart from industry experts, data triangulation methods were used for validation.
- The bottom-up and top-down approach has been used for the estimation and forecast of market data, whereas the top-down approach was used for validation.
- Demand, as well as supply-side surveys, were conducted in order to understand the industry dynamics and data validation.
Primary Research
VynZ Research conducts extensive primary research to understand the market dynamics, validate market data and have key opinions from industry experts. The key profiles approached within the industry include, CEO, CFO, CTO, President, Vice President, Product Managers, Regional Heads, and Others. Also, end user surveys comprising of consumers are also conducted to understand consumer behavior.
The Digital Health Market report offers a comprehensive market segmentation analysis along with an estimation for the forecast period 2023–2030.
By Technology

mHealth
Connected Devices
Services
mHealth Apps
EHR
Web/cloud-Based
On-Premise
Healthcare Analytics
Descriptive
Predictive
Prescriptive
Telemedicine
Teleconsulting
Telemonitoring
Tele-Education
Teletrainings
Others

By End User

Hospitals
Clinics
Individual
Digital Health Market by Region
North America

By Technology
By End User
By Country – U.S., Canada, and Mexico

Europe

By Technology
By End User
By Country – Germany, U.K., France, Italy, Spain, Russia, The Netherlands, Poland, and Rest of Europe

Asia-Pacific (APAC)

By Technology
By End User
By Country – China, Japan, India, South Korea, and Rest of Asia-Pacific

Rest of the World (RoW)

By Technology
By End User
By Country – Brazil, Argentina, Saudi Arabia, South Africa, Nigeria, U.A.E., and Other Countries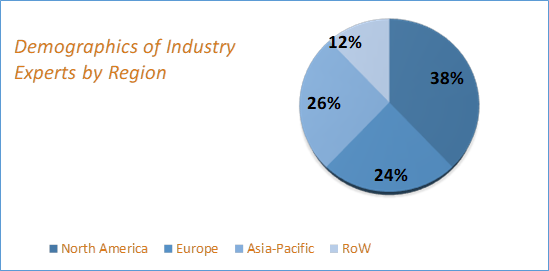 Source: VynZ Research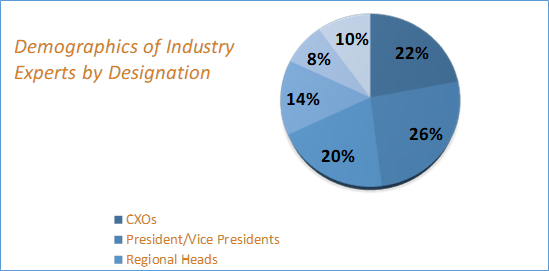 Source: VynZ Research