Industry Overview
From USD 0.98 billion in 2022, the Global Flu Treatment Market is predicted to grow to USD 1.8 billion by 2030, registering a CAGR of 5.3% during the forecast period (2023–2030). The growth of this market is attributed towards due to the rapid explosion of COVID-19 disease globally that is causing deaths massively across the globe, increasing technological upgradation and increasing research funding availed by government authorities towards the treatment of such epidemic for flu is further bolstering the growth of global flu treatment market.
Flu that is also termed as influenza is considered to be a common viral infection. The common symptoms of flu are muscle aches, fever, headaches, chills, cough, runny nose, and fever. It is observed that in the case of flu respiratory tract is affected. Furthermore, it is observed that in case of COVID-19, causes severe damage to the lungs and respiratory tracts and the development of drugs under the pipeline could further accelerate the growth of the global flu treatment market.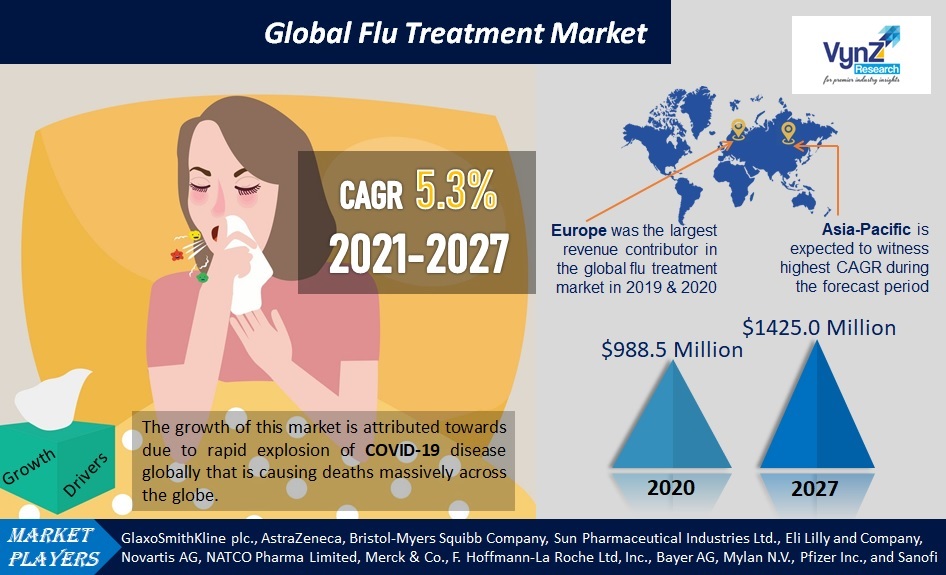 Market Segmentation
Insight by Type
On the basis of type, the global flu treatment market is categorized into type A, type B, and type C. Amongst these segments, type A segment is observed to generate significant revenue gains as the global epidemic that is COVID-19 comes in type A. Type A mutations are considered to be major flu epidemics that occur after every few years.
Insight by Route of Administration
On the basis of the route of administration, the global flu treatment market is categorized into oral, parenteral, and others. Amongst these segments, the parenteral segment is expected to witness the highest CAGR during the forecast period as the epidemic is causing a lot of respiratory damage amongst the patients and is very dangerous in order to tackle the situation immediately the medicines are required to be injected in the intestine to gain a rapid result. 
Insight by Medication
Based on medication, the global flu treatment market is segmented into analgesics, antiviral drugs, antihistamines, and others. Of all medications, antiviral drugs are anticipated to generate the largest revenue by 2025 as and when the vaccine would be developed it would cause a rapid increase in demand, and due to coronavirus cases globally, antiviral drugs would be gaining massive demand.
Insight by End User
On the basis of end users, the global flu treatment market is segmented into hospitals, specialty clinics, and others. Amongst these segments, the hospital's segment is expected to witness the highest CAGR during the forecast period as the number of patients suffering from COVID-19 are under isolation wards in the hospitals or are being taken care of by hospital workers thus treated patients or anyone the global flu treatment market would grow at a massive rate.
Insight by Distribution Channel
On the basis of distribution channels, the global flu treatment market is classified into hospital pharmacies, retail pharmacies, and others. Amongst these segments, hospital pharmacy is expected to witness the highest CAGR during the forecast period as large numbers of patients across the globe are suffering from COVID-19 crisis that is further accentuating the global flu treatment market. 
Global Flu Treatment Market Report Coverage
| | |
| --- | --- |
| Report Metric | Details |
| Historical Period | 2018–2022 |
| Base Year Considered | 2022 |
| Forecast Period | 2023 - 2030 |
| Market Size in 2022 | $0.98 billion |
| Revenue Forecast in 2030 | $1.8 billion |
| Growth Rate | CAGR 5.3% |
| Segments Covered in the Report | By Type, By Route, By Medication, By End User and By Distribution Channel |
| Report Scope | Market Trends, Drivers, and Restraints; Revenue Estimation and Forecast; Segmentation Analysis; Impact of COVID-19; Companies' Strategic Developments; Market Share Analysis of Key Players; Company Profiling |
| Regions Covered in the Report | North America, Europe, Asia-Pacific, Middle East, and Rest of the World |
Industry Dynamics
Growth Drivers
Increasing demand for medical needs at the time of the epidemic, an excessive number of coronavirus cases globally, and increasing funding and grants provided by government authorities towards research and innovation of the COVID-19 vaccine are the key factors that are driving the growth of the global flu treatment market.  COVID-19 came into notice in Dec 2019 in China and after that, the number of cases and count of COVID-19 patients are increasing massively globally. This virus infection has no treatment, and no vaccine to date, and the only way to come out of this epidemic is to prevent its occurrence.
According to a report by WHO in March 2020, the number of coronavirus patients exceeded 200000, and in almost after twelve days the number would exceed 100000. Furthermore, this would not provide assurance or time to make things back to normal or right on track as all human activities whether economic or social have been hampered by this virus. Moreover, in order to combat the situation WHO (World Health Organization) has urged all developed and developing countries to invent a drug or vaccine that could treat the disease as a result to which the global flu treatment market is anticipated to observe rapid growth. 
Increasing Global Incidence: The flu is a recurring seasonal illness that affects a significant portion of the population annually. The constant circulation of different strains of the influenza virus drives the demand for flu treatments, including vaccines and antiviral medications.
Government Immunization Programs: Many governments worldwide actively promote and implement flu vaccination programs, especially for high-risk groups such as young children, older adults, pregnant women, and individuals with underlying health conditions. These initiatives contribute to increased vaccine demand and subsequent market growth.
Advancements in Vaccine Technology: Continuous research and development efforts have led to advancements in vaccine technology. This includes the development of new vaccine formulations, improved production methods, and broader strain coverage. These advancements enhance the efficacy and effectiveness of flu vaccines, driving their adoption and market growth.
Growing Healthcare Expenditure: As healthcare expenditure increases globally, there is a greater focus on preventing and managing diseases like the flu. The willingness to spend on preventive measures, diagnosis, and treatment contributes to the growth of the flu treatment market.
Challenges
However, increasing challenges prevailing due to patent expiration of branded drugs, research and development, and the launch of generic versions to fight certain flu are a few factors expected to hamper the growth of the global flu treatment market.
Vaccine production involves a complex process that requires timely strain identification, production of seed viruses, and large-scale manufacturing. Delays or disruptions in any of these steps can impact the availability and distribution of flu vaccines, especially during periods of high demand. In some regions, limited healthcare infrastructure, particularly in rural or low-resource areas, can hinder access to flu treatments. Ensuring equitable access to vaccines, diagnostic tests, and antiviral medications is a challenge that needs to be addressed to effectively combat the flu.
Geographic Overview
Geographically, Europe was the largest revenue contributor in the global flu treatment market in 2019 & 2020, due to massive growth of COVID-19 in the region. According to a report published by European Union, approximately 1,563,857 cases of COVID-19 has been discovered in Europe in the first week of April and the total number of deaths registered in the region was 95,044. As a result of this, the demand for developing vaccines is our most important in order to reduce the death counts and those affected by the virus.
Countries such as Spain, Italy, Germany, France, and the U.K. registered the largest number of patients affected with COVID-19 as a result to which government has allocated significant funds to the innovation of vaccine that is expected to bolster the growth of the global flu treatment market.
Moreover, the flu treatment market in Asia-Pacific is expected to witness the highest CAGR during the forecast period owing to the outbreak of COVID-19 in countries such as India which has recently exploded in the country, and also in China where the origin of COVID-19 patients occurred. Although China is observing improvement in death rates due to COVID-19, the patients recovering completely from the flu are still in huge numbers that are required to be treated as soon as possible as this disease is very contagious and could lead to severe health hazards. 
Competitive Insight
Key players in the global flu treatment market are rapidly accentuating efforts such as investment in research and development, new product development, and strengthening company strategic decisions in order to make the world recover from the epidemic as soon as possible.
Some of the major players operating in the global flu treatment market are GlaxoSmithKline plc, AstraZeneca, Bristol-Myers Squibb Company, Sun Pharmaceutical Industries Ltd., Eli Lilly, and Company, Novartis AG, NATCO Pharma Limited, Merck & Co., F. Hoffmann-La Roche Ltd, Inc., Bayer AG, Mylan N.V., Pfizer Inc., and Sanofi.
Primary Research
VynZ Research conducts extensive primary research to understand the market dynamics, validate market data and have key opinions from industry experts. The key profiles approached within the industry include, CEO, CFO, CTO, President, Vice President, Product Managers, Regional Heads, and Others. Also, end user surveys comprising of consumers are also conducted to understand consumer behavior.
The Flu Treatment Market report offers a comprehensive market segmentation analysis along with an estimation for the forecast period 2023–2030.
By Type
By Route of Administration
By Medication

Analgesics
Antiviral Drugs
Antihistamines
Others

By End User

Hospitals
Specialty Clinics
 Others

By Distribution Channel

Hospital Pharmacy
Retail Pharmacy
Others
Flu Treatment Market by Region
North America

By Type
By Route of Administration
By Medication
By End User
By Distribution Channel
By Country – U.S., Canada, and Mexico

Europe

By Type
By Route of Administration
By Medication
By End User
By Distribution Channel
By Country – Germany, U.K., France, Italy, Spain, Russia, and Rest of Europe

Asia-Pacific (APAC)

By Type
By Route of Administration
By Medication
By End User
By Distribution Channel
By Country – China, Japan, India, Australia, Singapore, South Korea, Indonesia, and Rest of Asia-Pacific

Rest of the World (RoW)

By Type
By Route of Administration
By Medication
By End User
By Distribution Channel
By Country – Brazil, Argentina, South Africa, Saudi Arabia, Iran, U.A.E., and Other Countries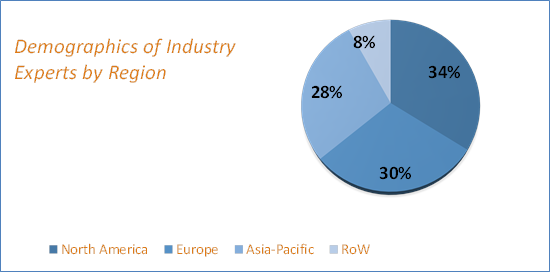 Source: VynZ Research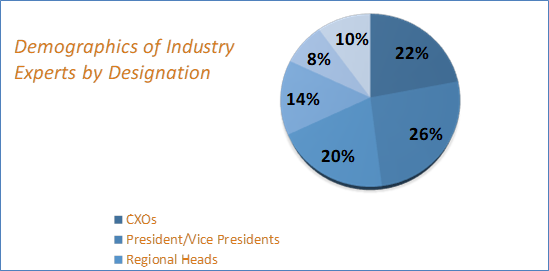 Source: VynZ Research