Industry Overview
The Global Machine Translation Market was valued at USD 1.1 billion in 2022 and is predicted to reach USD 3.3 billion by 2030, growing at a CAGR of 7.8% during the forecast period. The factors responsible for the growth of machine translation across the globe are the increasing volume of big data all over the internet, the increasing popularity of cloud-based applications, and the increase in the number of students undertaking higher education courses abroad.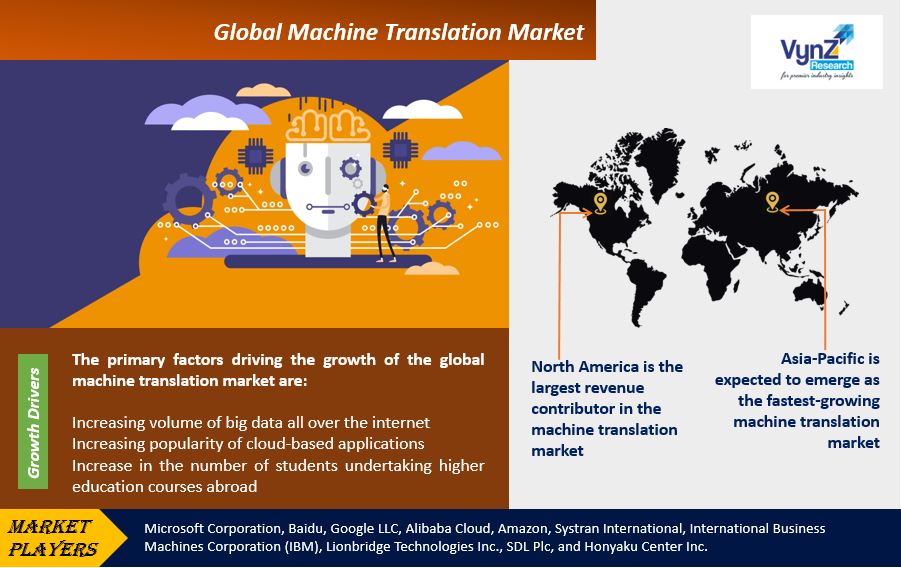 Market Segmentation
Insight by Technology
Based on Technology, the global machine translation market is categorized into statistical machine translation (SMT), rule-based machine translation (RBMT), neural machine translation (NMT), and Others. In 2022, the SMT technology segment dominated the machine translation market. The high market share of the category is due to the offers various benefits over other machine translation technologies in terms of customizability, community collaboration, resource requirement, and others. Benefits associated with SMT over other machine translation technologies, including RBMT, EBMT, and HMT, are helping towards acceptance of this technology.
Insight by Deployment Type
On the basis of deployment type, the global machine translation market is categorized into on-premises and cloud. During the forecast period, the on-premises machine translation market is expected to grow at a faster rate. The major factor driving the growth of the on-premises market is the increasing demand for on-premise machine translation systems from the corporate sector which requires high confidentiality.
Insight by Application
On the basis of application, the global machine translation market is categorized into military & defense, healthcare & life sciences, automotive, travel & hospitality, legal & law firms, banking & finance, electronics, it & telecom services, retail & manufacturing, media & entertainment, and others. During the forecast period, the retail & manufacturing category is expected to be the fastest-growing category. The major factor driving the growth of this category are increasing demand for machine translation among retailers to enhance their influence and sales across borders and implement a go-to-market strategy.
Machine Translation Market Report Coverage
| | |
| --- | --- |
| Report Metric | Details |
| Historical Period | 2018–2022 |
| Base Year Considered | 2022 |
| Forecast Period | By 2030 |
| Market Size in 2022 | $1.1 Billion |
| Revenue Forecast in 2030 | $3.3 Billion |
| Growth Rate | CAGR 7.8% |
| Segments Covered in the Report | By Product Type, By Wound Type, By Application, and By End-User |
| Report Scope | Market Trends, Drivers, and Restraints; Revenue Estimation and Forecast; Segmentation Analysis; Impact of COVID-19; Companies' Strategic Developments; Market Share Analysis of Key Players; Company Profiling |
| Regions Covered in the Report | North America, Europe, Asia-Pacific, Middle East, and Rest of the World |
Industry Dynamics
Growth Drivers
The primary factors driving the growth of the global machine translation market are:
Increasing volume of big data all over the internet
Increasing popularity of cloud-based applications
Increase in the number of students undertaking higher education courses abroad
The machine translation (MT) industry is witnessing an expansion as a result of the emerging demand for content localization. Companies are finding more and more reasons to localize their products, applications, and websites. Companies worldwide recognize their attractiveness to the global marketplace and are looking forward to meeting the demands of customers outside their local market. Localization aids establishments to communicate with the target market in its language and integrate industry-specific aspects with the particular culture and develops a local appeal. A localization strategy is significant not only to recognize the demand for a company's product in the target country but also to consider all the benefits and risks before making any decision. Further, it enables organizations to develop effective marketing campaigns, as the best marketing campaign becomes useless without good localization. Some organizations are not able to reach their full potential, simply due to the lack of localization, as their target audience does not understand what they want to convey.
Machine Translation Software: This includes the development and licensing of machine translation software that can automatically translate text or speech from one language to another. These software solutions utilize various algorithms and models to generate translations.
Cloud-Based Machine Translation Services: Cloud-based machine translation services offer on-demand translation capabilities to users. These services provide scalable and accessible translation solutions, often through application programming interfaces (APIs) or software-as-a-service (SaaS) models.
Customization and Integration Services: Many organizations require machine translation systems that are tailored to their specific needs or integrated with their existing workflows or software. Companies in the machine translation market offer customization and integration services to meet these requirements.
Challenges
Threats from free translation service providers may hinder the growth of the global machine translation market.
Geographic Overview
Geographically, North America is the largest revenue contributor in the machine translation market Growing demand for machine translation in the military and defense sectors will fuel growth for the machine translation market in the region.
Globally, Asia-Pacific is expected to emerge as the fastest-growing machine translation market during the forecast period (2023 – 2030). The growth of this market in the region is majorly due to the significant growth of overseas businesses, a large customer base, a rising number of high-net-worth individuals (HNWIs), growing income levels, and the presence of different languages in the region.
Competitive Insight
Key players operating in the global machine translation market include Microsoft Corporation, Baidu, Google LLC, Alibaba Cloud, Amazon, Systran International, International Business Machines Corporation (IBM), Lionbridge Technologies Inc., SDL Plc, and Honyaku Center Inc.
Forecast Parameters
Identifying variables and establishing market impact.
Establishing market trends regionally.
Analyzing opportunities and market penetration rates by understanding product commercialization, and regional expansion.
Analyzing demand and supply trends and changes in industry dynamics to establish future growth.
Analyzing sustainability strategies adhered to by market participants in an attempt to determine the future course of the market.
Analyzing historical market trends and super-imposing them on the current and future variables to determine year-on-year trends.
Understanding adoption, development, distribution, and regulatory framework.
Data Validation
Estimated and forecasted data was validated through industry experts.
Apart from industry experts, data triangulation methods were used for validation.
The bottom-up and top-down approach has been used for the estimation and forecast of market data, whereas the top-down approach was used for validation.
Demand, as well as supply side surveys, were conducted in order to understand the industry dynamics and data validation.
Research Phases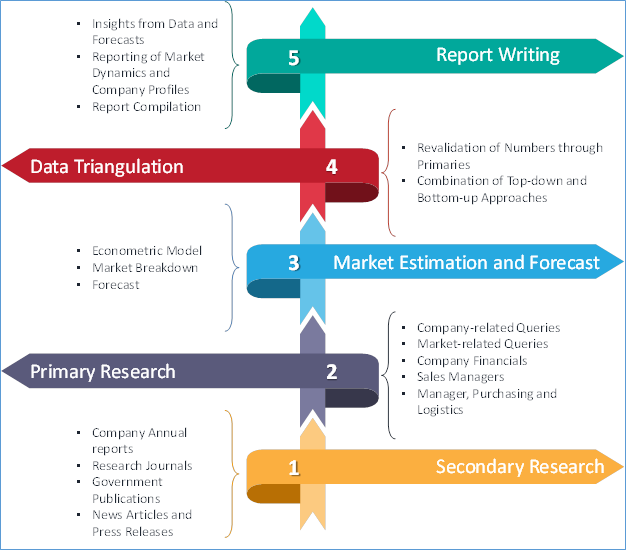 Primary Research
VynZ Research conducts extensive primary research to understand the market dynamics, validate market data and have key opinions from the industry experts. The key profiles approached within the industry includes, CEO, CFO, CTO, President, Vice President, Product Managers, Regional Heads and Others. Also, end user surveys comprising of consumers are also conducted to understand consumer behavior.
The Machine Translation Market report offers a comprehensive market segmentation analysis along with an estimation for the forecast period 2023–2030.
Segments Covered in the Report
By Technology

Statistical Machine Translation (SMT)
Rule-based Machine Translation (RBMT)
Neural Machine Translation (NMT)
Others

By Deployment Type
By Application

Military & Defence
Healthcare & Lifesciences
Automotive
Travel & Hospitality
Legal & Law Firms
Banking & Finance
Electronics
IT & Telecom Services
Retail & Manufacturing
Media & Entertainment
Others
Region Covered in the Report
North America
Europe

Germany
U.K.
France
Italy
Spain
Russia
Rest of Europe

Asia-Pacific (APAC)

China
Japan
India
South Korea
Rest of Asia-Pacific

Rest of the World (RoW)

Brazil
Saudi Arabia
South Africa
U.A.E.
Other Countries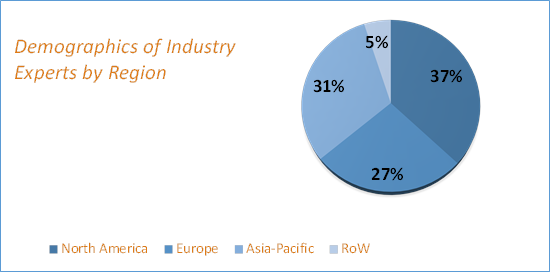 Source: VynZ Research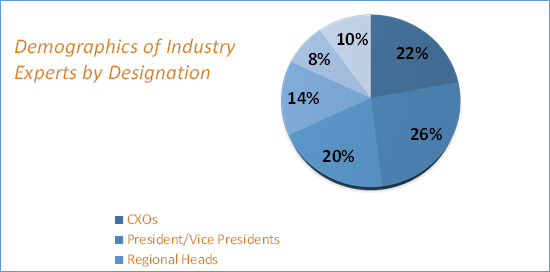 Source: VynZ Research