Industry Overview
The global Software Defined Networking Market size is anticipated to reach USD 36.5 billion by 2030 from USD 14.5 billion in 2022, thereby witnessing a CAGR of 20% during the forecast period 2023-2030. Software-Defined Networking is a network architecture in which network management is segregated from forwarding and provides a programmatically effective network setup to improve network performance, thus SDN is a centralized and intelligence-based network control. It focuses on providing an open interface that aids in the creation of software to regulate data traffic flow between network resources. Thus, SDN assists businesses in meeting their needs so as to improve network control. They are now widely employed in a variety of industries, including healthcare, education, banking, and government as it offers flexibility and is highly scalable.Nevertheless, SDN provide several advantages which include agility, robustness, cost & time efficient, flexible network infrastructure, robust innovative, and ease-in-network congestion.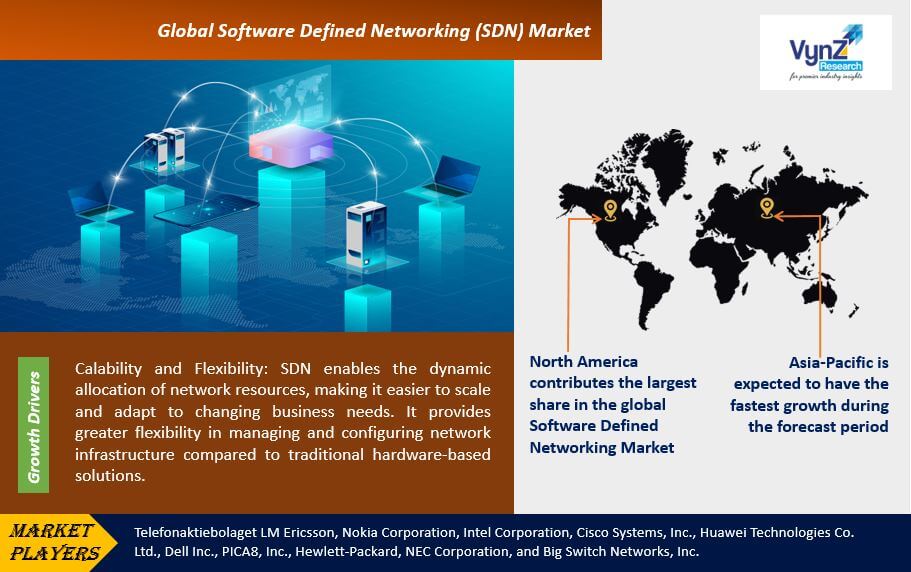 The software-defined networking (SDN) market refers to the industry surrounding the deployment, development, and adoption of SDN technology. SDN is an architectural approach that separates the control plane and data plane in networking devices, allowing for centralized control and programmability of network infrastructure through software-based controllers. The SDN market has been experiencing significant growth in recent years due to its ability to address the challenges and limitations of traditional networking architectures.
Industry Trends
The rising number of mobile devices and server virtualization, and mounting demand for data center consolidations are the trends that are influencing Software Defined Networking Market.
Software Defined Networking Technology is predicted to see strong market demand in the future years owing to increased investment by vendors in network function virtualization and software defined networking to keep up with surging internet traffic caused by the coronavirus .
Organizations that had deployed software defined networking earlier were able to quickly adjust to the new traffic patterns and network requirements that resulted from work-from-home mandates during the COVID-19 pandemic. These organizations were able to cope with the ongoing pandemic while maintaining profitable operations because of software defined networking.
Market Segmentation
Insight by Component
SDN Infrastructure
Software
Services

Managed Services
Professional Services
Among these three segments, SDN Infrastructure component is likely to drive market expansion and will contribute the largest share during the analysis period. Its ability to manage and orchestrate flow control among various network parts and applications is credited with the market's growth, thereby propelling the growth of the Software Defined Networking Market.
Professional services are expected to have the fastest growth during the forecast period owing to the increased deployment and integration of solutions across organizations, telecom service providers, and cloud service providers. Furthermore, the spike in demand for low-cost, high-efficiency services to cut operational costs has aided the professional services market's expansion.
Insight by Organization Size
Large Enterprises
Small and Medium Enterprises
Among the two segments, the large enterprises category is anticipated to contribute the largest share during the forecast period as firms in the large enterprise's category are continually putting up new virtual machines and apps to fulfill processing requests owing to the increased demand to accommodate Big Data. Large enterprise IT teams may now change network configurations without disrupting the network owing to the advent of software defined networking.
Insight by SDN Types
Open SDN
SDN Via Overlay
SDN Via API
SDN Via Overlay segment is anticipated to have the fastest growth during the projected period. Overlaying an SDN network or network component on top of existing infrastructure creates a conceptually independent network or network component. By splitting bandwidth into channels and dedicating each channel to a specific device or service, the overlay optimizes network resources.
Insight by End User
Retail
Telecom And IT
Education
Manufacturing
BFSI
Government & Defense
Healthcare
Others
The telecom service providers' active efforts to overcome the traditional network's difficulties and increasing development of Open Source SDN are creating a slew of new opportunities for the software defined networking sector. Telecom service providers have been on the lookout for innovative technologies that are the result of the open source community's and industry's combined efforts. They've been putting Open Platform for NFV (OPNFV), OpenStack/KFV ecosystem, Open Network Operating System (ONOS), and OpenDaylight technologies to the test. These efforts promote the use of next-generation networking technologies such as SDN to improve the efficiency, flexibility, scalability, and programmability of telecom networks.
Software Defined Networking (SDN) Market Report Coverage
| | |
| --- | --- |
| Report Metric | Details |
| Historical Period | 2018–2022 |
| Base Year Considered | 2022 |
| Forecast Period | By 2030 |
| Market Size in 2022 | $14.5 Billion |
| Revenue Forecast in 2030 | $36.5 Billion |
| Growth Rate | CAGR 20% |
| Segments Covered in the Report | By Component, By Organisation Size, By SDN Types, and By End User |
| Report Scope | Market Trends, Drivers, and Restraints; Revenue Estimation and Forecast; Segmentation Analysis; Impact of COVID-19; Companies' Strategic Developments; Market Share Analysis of Key Players; Company Profiling |
| Regions Covered in the Report | North America, Europe, Asia-Pacific, Middle East, and Rest of the World |
Industry Dynamics
Growth Drivers
Surge in Demand for Enterprise Mobility will Drive Growth in Software Developed Networking market
Calability and Flexibility: SDN enables the dynamic allocation of network resources, making it easier to scale and adapt to changing business needs. It provides greater flexibility in managing and configuring network infrastructure compared to traditional hardware-based solutions.
Cost Efficiency: By decoupling the network control plane from the underlying hardware, SDN reduces the reliance on expensive proprietary networking equipment. It enables organizations to use commodity hardware and virtualized resources, resulting in cost savings and improved resource utilization.
Simplified Network Management: SDN provides a centralized management interface that simplifies network configuration, monitoring, and troubleshooting. It allows for policy-based automation and programmability, streamlining network operations and reducing human errors.
Enhanced Security: SDN enables the implementation of fine-grained security policies and facilitates network segmentation, isolation, and access control. It allows for dynamic security updates and easier enforcement of security measures across the entire network.
Cloud Computing and Data Centers: SDN complements the needs of cloud computing and data center environments by providing agile and scalable networking infrastructure. It enables dynamic workload placement, traffic engineering, and efficient resource utilization in cloud environments
Other factors attributing to the growth of the Software Defined Networking market include  increased investment of CSPs to automate network infrastructure, and a substantial reduction in CAPEX and OPEX will fuel the growth of the SDN industry.
Challenges
Lack of Standards for Full Device Control may Stymie Market Expansion for SDN Industry
The adoption of SDN technology is hampered by a lack of standards for full device control. In the SDN industry, the OpenFlow framework is the most widely used standard. A unidirectional forwarding table update mechanism is included in the framework, which determines the condition of linked devices. The OpenFlow framework, on the other hand, is incapable of performing a basic device configuration, restricting its interoperability with a variety of existing traditional networking technologies. Furthermore, the SDN market's ability to give full device control, which is a requirement for most networking systems, is limiting its expansion.
The dearth of skilled expertise, increased complexity and reliability concerns of SDN architecture, mounting difficulties to transition from traditional network to SDN are some of the other challenges faced by software defined networking market.
Opportunities
Advent of Cloud Computing Technologies will Create Promising Opportunities
The increased adoption of cloud computing platforms is encouraging enterprises to shift from traditional network architecture. Traditional network designs are often hierarchical and based on tiers of Ethernet switches. The traditional networking frameworks were not built to manage the dynamic computation and storage requirements of today's enterprise networks. As a result, businesses have been pushed to embrace new and complex networking technologies such as SDN. SDN solutions include a dynamic and flexible network architecture that can adapt to changing business, end-user, and market demands, thereby propelling market opportunities for the SDN industry.
Factors such as increasing network complexity, growing adoption of cloud computing, rising demand for network virtualization, and the need for improved network performance and agility are driving the market expansion.
Geographic Overview
North America
Europe
Asia Pacific (APAC)
Rest of the World (RoW)
North America contributes the largest share in the global Software Defined Networking Market owing to increased adoption of internet-enabled services, growing population and rising technological developments in the region. Moreover, tehry are early adopters of advanced technologies like BYOD, mobility services, cloud computing, etc. and increased industrialization along with favorable stnadrds and regulations will boost the market growth for the software developed networking industry in the region.
Asia-Pacific is expected to have the fastest growth during the forecast period owing to rising initiatives to support digitalization in countries like India, China, and Southeast Asia along with rising demand for cloud services, data center consolidation, and server virtualization in the region. Moreover, the rising number of start-ups and surge in adoption of novel and advanced technologies like virtualization and mobility solutions will develop the SDN industry in the region.
Competitive Insight
The industry players are capitalising on market expansion by developing novel solutions and launching new products in the global SDN market. Users can get advanced technology for better and faster data processing and storage from providers who specialise in software defined networking technology. the prominent industry players are working on  the research and development process, which aids them in making the system more efficient and accessible.Thus, key companies in the SDN market are developing cutting-edge technologies and pursuing mergers and acquisitions, which are assisting them in gaining a competitive advantage. Local firms, on the other hand, have been shown to rely on new technology to generate cost savings, hence strengthening market competition to some level.
Ericsson Cloud SDN is a software-defined networking solution for virtual and physical workloads in a telecom cloud that delivers seamless intra-datacenter communication.  It's a one-of-a-kind combination for industrialized multi-protocol and customizable OpenDaylight platform along with advanced routing capabilities. As part of NFVI solution, it delivers network automation services to VNF workloads.
Software-defined networking (SDN) is being used by Intel IT to provide on-demand deployment of networks and network services. Intel can better support internal customers—Intel application developers—who work in a fast-paced agile development environment by virtualizing the network through a programmable interface. These clients must be able to use network resources without having to deal with a delay caused by network configuration and provisioning.  SDN can help get more business value out of virtual machines (VMs) in their data centres, as well as provide the following advantages:
Decrease in network provisioning time
Improved network management efficiency in a self-service environment.
Decrease in Service Costs via network management efficiency
 Recent Development by Key Players
In March 2022, Nokia stated that it has been chosen as the only provider of software defined network manager and controller (SDN-M&C) services for Vodafone's multi-access fixed network technology. Both companies are performing proof-of-concept trials in Europe as part of the collaboration. Vodafone and Nokia plan to roll out the technology more widely later this year, based on the positive results of these testing.
With 143 million marketable Next Generation Network (NGN) broadband homes, Vodafone is one of Europe's leading fixed access providers. The SDN management and control functionalities will be used to simplify, automate, visualize, optimize, and enhance Vodafone's broadband networks, as well as support the company's network-as-a-platform (NaaP) and other customisable services plan.
 In December 2021,  Ericsson and Telefónica Germany / O2 have attained a significant milestone to deploy and control software defined networking (SDN) for microwave networks.   In the O2 network, Ericsson enabled its MINI-LINK microwave product line, allowing the communication service provider (CSP) to establish a vendor-agnostic SDN interface.
Key Players Covered in the Report
Telefonaktiebolaget LM Ericsson, Nokia Corporation, Intel Corporation, Cisco Systems, Inc., Huawei Technologies Co. Ltd., Dell Inc., PICA8, Inc., Hewlett-Packard, NEC Corporation, and Big Switch Networks, Inc. are some of the major competitors in the SDN market.
The Software Defined Networking Market research includes a comprehensive market segmentation analysis as well as projections for the analysis period 2022-2030.
Segments Covered in the Report
By Component

SDN Infrastructure
Software
Services

Managed Services
Professional Services

By Organization Size

Large Enterprises
Small and Medium Enterprises

By SDN Types

Open SDN
SDN Via Overlay
SDN Via API

By End-User

Retail
Telecom And IT
Education
Manufacturing
BFSI
Government & Defense
Healthcare
Others
Region Covered in the Report
North America
Europe

Germany
U.K.
France
Italy
Spain
Russia
Rest of Europe

Asia-Pacific (APAC)

China
Japan
India
South Korea
Rest of Asia-Pacific

Rest of the World (RoW)

Brazil
Saudi Arabia
South Africa
U.A.E.
Other Countries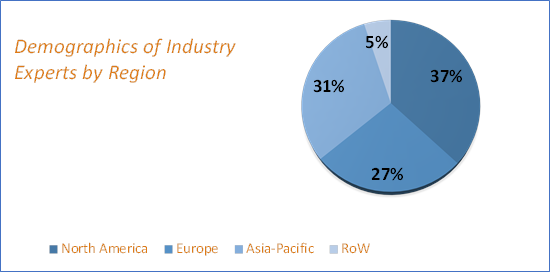 Source: VynZ Research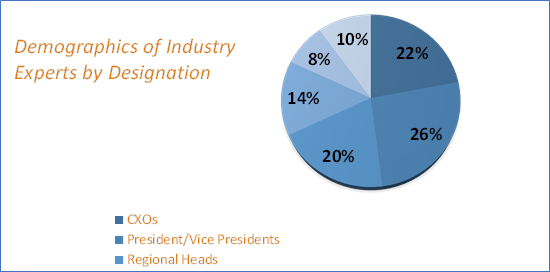 Source: VynZ Research