Industry Overview
The force sensor market is poised for significant growth, projected to reach USD 3.11 billion by 2030, expanding at a CAGR of 5.25% from 2023. In 2022 the respective market size was USD 0.92 billion. These sensors play a crucial role in measuring applied force on objects, and their demand is on the rise. Force sensors are increasingly sought after across various applications, offering numerous advantages such as high accuracy, reliability, quick response time, efficiency, communication capabilities, and robustness.
Force sensors find extensive utility in a wide range of industries, including medical devices, automobiles, and electronics. Their reliable performance and precise measurement capabilities make them indispensable in these sectors. As the market continues to expand, the force sensor industry is expected to witness substantial growth, driven by the growing demand for advanced sensor technologies.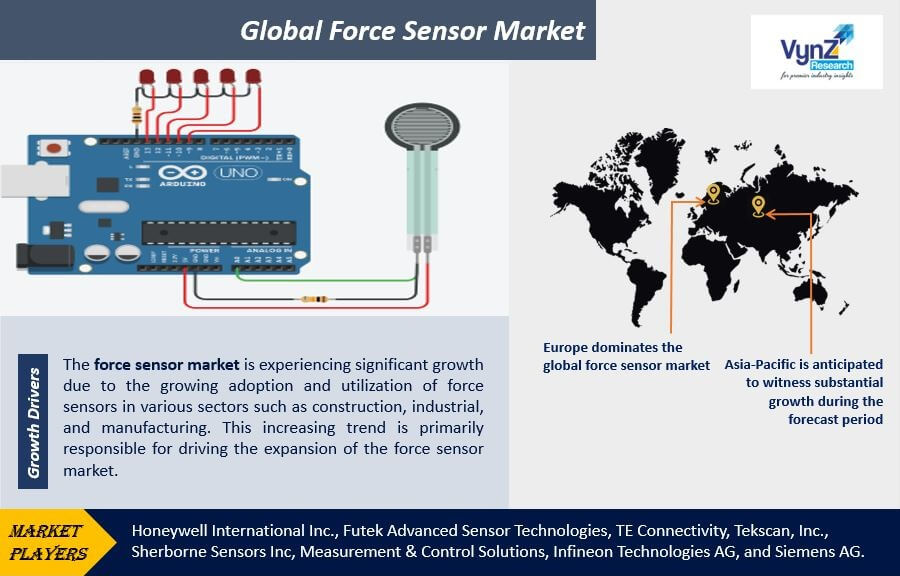 Increasing industrial automation and the changing manufacturing landscape are some of the key factors driving the market growth. The rise in the adoption of force sensors in the automotive industry is anticipated to boost market growth during the forecast period. Moreover, the increasing demand for advanced medical equipment in the healthcare sector is creating a demand for force sensors such as infusion pumps, insulin pumps, etc. The demand for force sensors goes in direct proportion to the global demand for medical devices. Nevertheless, the prevalence of chronic diseases among a large number of people, increase in demand for industrial robots, rise in adoption of IoT, are driving the growth of the force sensor market globally.
The COVID-19 outbreak has impacted the production process of various industries in the market. The government has declared complete lockdown and there is a temporary shutdown of industries which has hampered the global market. It also has affected the supply chain due to the unavailability of raw materials for the manufacturing of components. The Asian and European countries have suffered the loss of business and revenue due to the halting of operations in production and manufacturing industries, resulting in a slowdown of the growth of the force sensor market in 2023. The automotive sector has halted its production facility owing to COVID-19, resulting in decreasing demand in industries. This has resulted in large-scale manufacturing interruption in Europe and interruption in Chinese part exports, thus hampering the growth of the force sensor market.
Market Segmentation
Insight by Technology
Based upon technology, the force sensor market is categorized into optic force sensor, piezoelectric force sensor, piezo-resistive force sensor, strain gauge, capacitive force sensor, magnetic force sensor, electrochemical force sensor, ultrasonic force sensor, and load cell sensor. and others. Of all these segments, strain gauge has the largest share in the global force sensor market as it provides enhanced stability to its users for a longer time duration along with ensuring a high level of linearity. Also, the piezoelectric force sensor is anticipated to grow at a faster pace in the global force sensor market due to its use in touchpads of mobile phones and to monitor combustion in internal combustion engines. Capacitive force sensors are important in applications of a computer mouse, mobile phones, and digital audio players due to excellent sensitivity, repeatability, and temperature stability.
Insight by Force Type
Based on force type, the force sensor market is segmented into compression force sensor, tension force sensor, and compression & tension force sensor. The compression & tension force sensor is anticipated to witness the largest share during the forecast period. These sensors use transducers to measure tension and compression force. They are used in miniature designs for application with limited space or to measure small forces. The tension and compression force sensor segment is propelled by the rising adoption of sensors in medical and material testing fields.
Insight by End User
Based on end-user, the force sensor market is segmented into packaging, healthcare, aerospace and defense, industrial manufacturing, consumer electronics, automotive, and others. Of all these segments, consumer electronics is expected to have the fastest growth during the forecast period, owing to the rise in the adoption of force sensors in consumer electronic devices such as smartwatches, smartphone products, and laptops. Furthermore, extensive applicability in home appliances such as laundry, kitchen, and heating controllers will boost the growth of the force sensor market globally. The automotive segment holds a significant share as force sensors are an essential component in automotive electric control systems including oil pressure sensing, tire pressure monitoring, and engine management system. There are strict government regulations for emission monitoring that have further enhanced the usage of force sensors in the automotive industry.
Global Force Sensor Market Report Coverage
| | |
| --- | --- |
| Report Metric | Details |
| Historical Period | 2018–2022 |
| Base Year Considered | 2022 |
| Forecast Period | By 2030 |
| Market Size in 2022 | $0.92 Billion |
| Revenue Forecast in 2030 | $3.11 Billion |
| Growth Rate | CAGR 5.25% |
| Segments Covered in the Report | By Technology, By Force Type and By End User |
| Report Scope | Market Trends, Drivers, and Restraints; Revenue Estimation and Forecast; Segmentation Analysis; Impact of COVID-19; Companies' Strategic Developments; Market Share Analysis of Key Players; Company Profiling |
| Regions Covered in the Report | North America, Europe, Asia-Pacific, Middle East, and Rest of the World |
Force Sensor Market
Industry Dynamics
Growth Drivers
The force sensor market is experiencing significant growth due to the growing adoption and utilization of force sensors in various sectors such as construction, industrial, and manufacturing. This increasing trend is primarily responsible for driving the expansion of the force sensor market. Additionally, the healthcare industry's rising demand for force sensors, coupled with the widespread use of IoT technology, the increasing adoption of advanced driver assistance systems (ADAS), and the integration of force sensors in robotics, contribute to the flourishing market growth. Therefore, the global force sensor market is expected to witness substantial growth driven by factors like cost-effective manufacturing, high reliability, and accuracy of force sensors.
Challenges
The underdeveloped after-market distribution channel and volatility in the demand across multiple end-use sectors of the force sensors act as a restraining factor for the growth of the force sensor market players, globally. The after-market distribution channel for the force sensors needs to be channelized through proper marketing strategies that can help key players in improving their corporate image.
Industry Ecosystem
Globally market players are taking advantage of market growth by developing innovative solutions and providing users with advanced solutions and improve performance that can help them performing efficient business operations. Furthermore, industry players are undertaking research and development activities in order to improve its offering and expand its consumer base.
Geographic Overview
Geographically, Europe dominates the global force sensor market, owing to the presence of large automobile companies in the region. Moreover, the increase in industrialization and urbanization and widespread adoption of a force sensor in the utility sector are the key factors that drive the growth of the force sensor market in this region.
Moreover, the force sensor market in Asia-Pacific is anticipated to witness substantial growth during the forecast period because of the expansion in the healthcare sector rising urbanization, and the changing infrastructure in this region. Countries such as China, Japan, and Australia are anticipated to have a significant share of force sensors. Furthermore, there are several initiatives undertaken by the government authorities such as policy for industrial safety that are propelling the growth of the force sensor market exponentially.
Competitive Insight
The industry players in the force sensor market are strengthening their market position by improving the quality of their existing offerings and developing the latest technology. In addition, it is observed that local players rely on new technologies to improve cost efficiency, safety, and security-based products thereby increasing market competition to a certain extent. The industry players are attracted by the expanding market and underlying latent demand, thereby expanding their business by new product development, strategic mergers and acquisitions, and partnerships with several industries. The prominent players in the force sensor market include Honeywell International Inc., Futek Advanced Sensor Technologies, TE Connectivity, Tekscan, Inc., Sherborne Sensors Inc, Measurement & Control Solutions, Infineon Technologies AG, and Siemens AG.
Swiss sensor product manufacturing company TE Connectivity is providing Force Load Cells for the Internet of Things (IoT) market, which can be used in consumer devices, Industry 4.0, and medical applications to collect a wide range of data. The highly advanced force load cells developed by TE Connectivity can provide accurate and highly reliable measurements.
The Force Sensor Market report offers a comprehensive market segmentation analysis along with an estimation for the forecast period 2023–2030.
Segments Covered in the Report
By Technology

    Optic Force Sensor
    Piezoelectric Force Sensor
    Piezo-resistive Force sensor
    Strain gauge
    Capacitive Force Sensor
    Magnetic Force Sensor
    Electrochemical force Sensor
    Ultrasonic Force Sensor
    Load Cell Sensor
    Others

By Force Type

    Compression force Sensor
    Tension Force Sensor
    Compression & Tension Force Sensor

By End-User

    Packaging
    Healthcare
    Aerospace and Defence
    Industrial Manufacturing
    Consumer Electronics
    Automotive 
    Others
Region Covered in the Report
North America
Europe

Germany
U.K.
France
Italy
Spain
Russia
Rest of Europe

Asia-Pacific (APAC)

China
Japan
India
South Korea
Rest of Asia-Pacific

Rest of the World (RoW)

Brazil
Saudi Arabia
South Africa
U.A.E.
Other Countries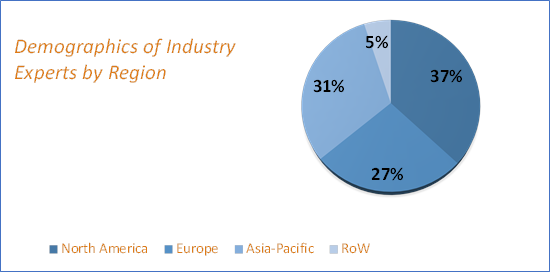 Source: VynZ Research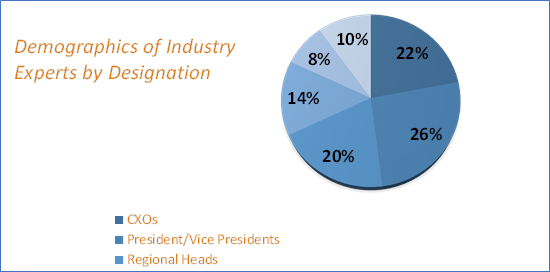 Source: VynZ Research