Industry Overview
According to projections, the head-mounted display (HMD) market is poised for substantial growth, with an expected increase from USD 5.3 billion in 2022 to a significant USD 38.1 billion by 2030. This impressive growth is forecasted to occur at a robust compound annual growth rate (CAGR) of 46.2% during the forecast period spanning from 2023 to 2030.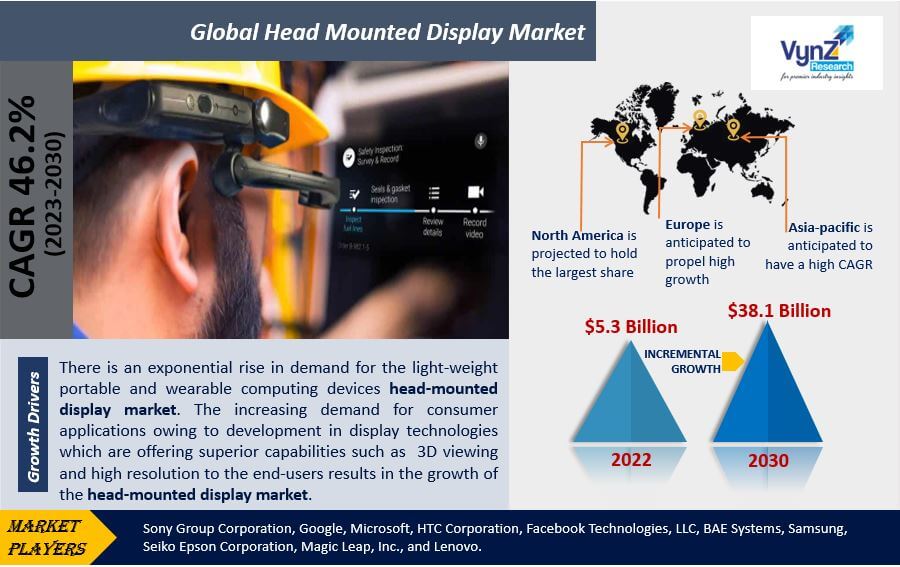 A head-mounted display is a display device or a projection technology that is worn on the head or as a part of the helmet. It has a small display optic in front of one eye or each eye. Factors driving the growth of the head-mounted display market are the increasing adoption of portable devices in consumer applications and the rising adoption of augmented reality (AR) and virtual reality (VR) technologies. The head-mounted display is considered a highly immersive display device, primarily used for e-learning, video games, watching movies, and other types of digital entertainment. It provides users with a more realistic and fully immersive in-game environment. HMD is used in many applications such as games, aviation, engineering, and medicine. They have many advantages, i.e., high resolution of physical images, system response to head movements, better user experience, possible 3D views, and improved business.
The head-mounted display market has witnessed a substantial decline owing to the spread of the COVID-19 outbreak. The supply chain is adversely affected as many of the prominent players are based in China which was the epicenter of the pandemic. Currently, the industry players are focusing on maintaining and generating operating revenue, resulting in postponing the product launches and related developments. Moreover, the education industry has followed new norms of social distancing. HMDs that support virtual reality technology are often the first choice because they provide a three-dimensional view of virtual objects, allowing students at home to better understand and experience. The effect of COVID-19 is anticipated to reduce during the forecast period 2023-2030.
Market Segmentation
Insight by HMD Type
Based on HMD type, the head-mounted display market is divided into slide on HMD, integrated HMD, and discrete HMD.  Integrated HMD (optical HMD) dominates the global HMD market in 2020 as it is an independent computing device and can deliver AR and VR experiences without any external hardware such as Pc or smartphone. Discrete HMD (tethered HMD) is anticipated to have the fastest CAGR during the forecast period owing to its extensive use in gaming and entertainment. The COVID19 crisis has increased the growth rate of these HMDs because people are trapped in their homes and HMDs are very useful for indoor entertainment.
Insight by Technology
Based on technology, the head-mounted display market is bifurcated into AR technology and VR technology. The VR technology segment holds the largest share in 2020 owing to its use in gaming. The augmented reality category is anticipated to grow at the fastest pace during the forecast period due to its adoption in enterprises and industrial applications. Moreover, the demand for AR technology will increase owing to its use as AR headsets in training videos, 3D gaming mode, etc.
Insight by Component
Based on the component, the head-mounted display market is segmented into processors and memory, displays, lenses, sensors, controllers, cameras, cases and connectors, and others. The display segment has the largest share and is anticipated to have the highest CAGR during the forecast period as displays are used to project virtual images in front of consumers. Several advantages, such as high resolution and large memory size, are driving the growth of the market segments.
Insight by Product Type
Based on the product type, the head-mounted display market is bifurcated into head-mounted and eyewear. The eyewear segment dominates the HMD market in 2020 due to the rising demand for AR applications. The increasing adoption of eyewear in diverse applications such as industry and enterprise, healthcare, and research and design, is anticipated to increase the market for eyewear HMDs. The display and eyewear of the smart wearable are lighter in weight, flexible, and helps the user by displaying driving directions, e-mails, and other notifications.
Insight by Connectivity
Based on connectivity, the global head-mounted display market is divided into wired and wireless. Wired connectivity holds the largest share in 2020 as wired connected headsets are physically connected to PCs such as Oculus Rift, PlayStation VR, and HTC Vive.
Insight by Application
Based on application, the global head-mounted display market is divided into consumer, commercial, enterprise & industry, engineering & design, healthcare, aerospace & defense, and others. Among these segments, the enterprise & industry segment is anticipated to hold the largest share in the head-mounted display market owing to the rising application of AR headsets in industrial applications such as training, logistics, and warehouse manufacturing and assembling. The increasing demand for HMD in security, tracking, and imaging applications is anticipated to drive the demand for defense segment during the forecast period.
Global Head Mounted Display Market Report Coverage
| | |
| --- | --- |
| Report Metric | Details |
| Historical Period | 2018–2022 |
| Base Year Considered | 2022 |
| Forecast Period | By 2030 |
| Market Size in 2022 | $5.3 Billion |
| Revenue Forecast in 2030 | $38.1 Billion |
| Growth Rate | CAGR 46.2% |
| Segments Covered in the Report | By HMD Type, By Technology, By Component, By Product Type, By Connectivity and By Application |
| Report Scope | Market Trends, Drivers, and Restraints; Revenue Estimation and Forecast; Segmentation Analysis; Impact of COVID-19; Companies' Strategic Developments; Market Share Analysis of Key Players; Company Profiling |
| Regions Covered in the Report | North America, Europe, Asia-Pacific, Middle East, and Rest of the World |
Industry Dynamics
Industry Trends
There is an emerging trend such as AR and VR usage across several industries and enhanced consumer experience will catalyze the demand for HMD devices. Companies are partnering with defense agencies, healthcare, and entertainment industries to diversify the applications of HMD devices using machine learning algorithms such as simulation. Thus, bolstering the demand for the head-mounted display market.
Growth Drivers
The market for head-mounted displays is experiencing a significant surge in demand, driven by the growing popularity of lightweight, portable, and wearable computing devices. This demand is primarily fueled by advancements in display technologies, which provide consumers with enhanced features like 3D viewing and high resolution. Consequently, the head-mounted display market is witnessing remarkable growth, particularly in consumer applications. Additionally, the market is benefiting from the increasing demand for head-mounted displays in defense services and the healthcare sector. These factors are expected to contribute positively to the revenue generation of the head-mounted display market.
Challenges
The lack of standardization for HMD design, helmet considerations, symbol stabilizations, adequate field-of-view with respect to resolution provided, are the challenges hindering the growth of the head-mounted display market. Lack of awareness is a growing threat to its application around the world, and HMD's capability is very low, especially in underdeveloped and developing economies.
Opportunities
The head-mounted display market has a high penetration rate in video games, as they enhance the gaming experience by projecting digital images, allowing the 3D view to enhancing the user experience, thus offer lucrative opportunities in the head-mounted display market by technology evolution in the emergence of VR and 3D technologies. The use of HMD car prototypes via virtual car design and cloud computing is anticipated to provide promising opportunities in the HMD market.
Geographic Overview
North America is projected to hold the largest share in the head-mounted display market owing to its adoption of AR and VR technologies in the region. Moreover, the major demand for HMD originates from medical, defense, and safety services in the region. Europe is anticipated to propel high growth in the head-mounted display market by innovation in display technologies.
 Asia-pacific is anticipated to have a high CAGR owing to the low production cost and maintenance cost, availability of cheap labor with ample expertise in the field.
Competitive Insight
The industry players in the head-mounted display market are focusing on expansion, technological development, increase in investment in R&D to launch new products, mergers and acquisitions, and tie-up with government agencies and defense forces. Thus, companies are sustaining their position in a competitive market and are providing a competitive edge.
Microsoft has won a USD 22 billion contract for manufacturing Augmented Reality Gear from the US Army. It would start manufacturing Integrated Augmentation Systems under the contract, which is for over a timeline of 10 years.
Sony has unveiled its new VR controllers that would be different from the ball-on-a-stick controllers used in PS4. Sony has also stated that the controllers will come with adaptive triggers, haptic feedback, and finger touch detection features, among others.
Some of the key players operating in the head-mounted display market: Sony Group Corporation, Google, Microsoft, HTC Corporation, Facebook Technologies, LLC, BAE Systems, Samsung, Seiko Epson Corporation, Magic Leap, Inc., and Lenovo.
The Head Mounted Display Market report offers a comprehensive market segmentation analysis along with an estimation for the forecast period 2023–2030.
Segments Covered in the Report
By HMD Type

Slide on HMD
Integrated HMD
Discrete HMD

By Technology

AR Technology
VR Technology

By Component

Processors and Memory
Displays
Lenses
Sensors
Controllers
Cameras
Cases and Connectors
Others

By Product Type
By Connectivity
By Application

Consumer
Commercial
Enterprise & Industry
Engineering & Design
Healthcare
Aerospace & Defense
Others
Region Covered in the Report
North America
Europe

Germany
U.K.
France
Italy
Spain
Russia
Rest of Europe

Asia-Pacific (APAC)

China
Japan
India
South Korea
Rest of Asia-Pacific

Rest of the World (RoW)

Brazil
Saudi Arabia
South Africa
U.A.E.
Other Countries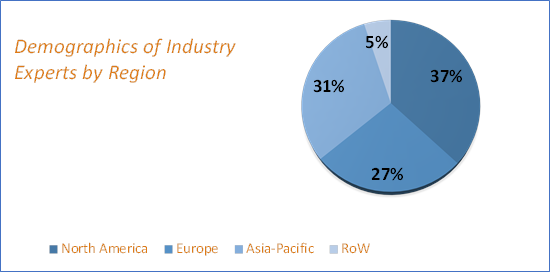 Source: VynZ Research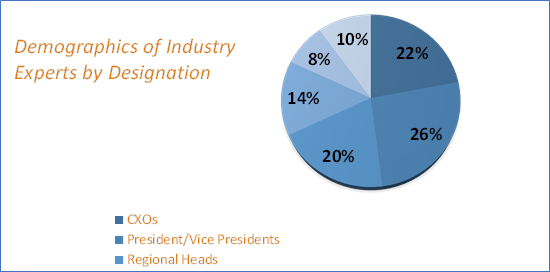 Source: VynZ Research