Industry Overview
The world market size for Composite Cylinders will hit USD 1040 million by 2030, from USD 690 million by 2022 and 6.6% by CAGR between 2023 and 2030.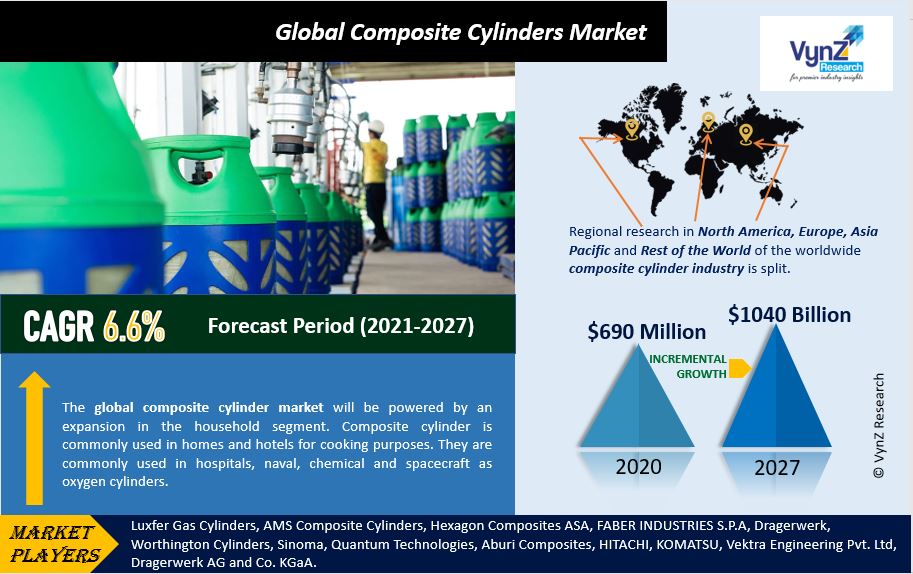 Thanks to their unique properties such as being lightweight and not corrosive, composite cylinders are used more and more in developed and developing countries. Furthermore, they can be used as an alternative to steel cylinders. This reduces the cost of production and increases the company's sales growth. As a result, many producer investments in the composite cylinder industry have been gradually growing. Furthermore, the composite polymers are UV-safe, non-corrosive and explosion-proof. Due to this, the demand for gas and oil products is rising, these stain-proof and translucent properties help measure or suggest gas in the cylinder. Furthermore, these cylinders can be transported easily because they are lightweight. This aspect also contributes to reducing transport costs.
Composite LPG cylinders composed and attached with resin are composed of helically woven fiber. They represent a significant shift to a new generation technology that has desirable characteristics, including 100% recyclable and UV-resistant characteristics, to name a few.
Composite cylinders on the safety front boast not to be explosive, even if engulfed in flames. The composite solution is unusual in that the composition is transparent and allows for an easy visibility in the previously impossible LP gas levels, in addition to being fifty percent lighter than traditional stainless-steel cylinders.
The growth of the composite cylinder market can nevertheless be hampered by environmental products and governmental strict policies. Continuous raw material availability and customer knowledge are also one of the most significant challenges to the composite cylinder industry. Due to increased demand from the packaging and electronics industry, the composite cylinder external casing material segment is expected to develop strongly over the forecast period. Due to its lightweight and energy-saving applications, such as electronics transportation, wooden materials, or other items, the growing application of composite cylinder systems has been having a positive effect.
The size of the demand for composite cylinders is expected to rise significantly from 2019 to 2025. The composite cylinders will be expanding with the rising demand for lightweight storage solutions combined with the growing amount of natural gas vehicles. The industry landscape would be increased by continuous urbanization along with an increasingly increasing population.
The growing transport industry, combined with the strict safety requirements for safe gas transport, would drive the market share of the composite cylinders. The growing adoption and easy handling of the product would improve the market landscape due to its explosion-bearing ability. The composite cylinder consists of a transparent structure that allows the consumer to see the amount of gas clearly.
These cylinders are commonly used in different industries, including help for life, leisure industries, and other industries. Moreover, strict environmental policies for the manufacture of these cylinders would have a negative effect on the growth of the company. In the manufacturing process, however, recycled material is used to minimize the cost of the product and its effect on the environment. Due to growing R&D efforts and favorable government rules to encourage LPG adoption, the composite cylinders market is expected to expand.
Market Segmentation of Global Composite Cylinder
By Outer Casing Material
Glass Fibers
Carbon Fibers
High Density Polyethylene
Other (medical, aerospace, marine, and defense)
The high-density polyethylene group was one of the most important outdoor casing materials and is projected in the coming years to remain the largest category. The rise in the category of high-density polyethylene is primarily based on its lightweight features and higher performance benefits.
By Tank Type
Type I
Type II
Type III
Type IV
Based on type III and type IV cylinders, the global LPG composite market is segmented. Type IV is the most common type of cylinder on the LPG composite market. During the forecast era, the cylinder type is expected to be greater and faster to develop. All the main composite manufacturers of LPG cylinders are only present in type IV tanks. The Cylinders Type IV provides the highest weight reduction and increased explosive pressure in contrast to the cylinders Type I and Type III.
By End Use Industry
Household Purpose
Hotels and Restaurants
Industrial Fuel
Industrial Process
Automotive
The global composite cylinder market will be powered by an expansion in the household segment. Composite cylinder is commonly used in homes and hotels for cooking purposes. They are commonly used in hospitals, naval, chemical, and spacecraft as oxygen cylinders. Oxygen, nitrogen, and hydrogen cylinders are also used in the chemical industry in reactions of chemical processing. CNG cylinders are widely used as fuel for automobiles in the automotive industry. Composite cylinders are commonly used for scuba diving because they are lighter in weight.
By Region
North America
Europe
Asia-Pacific
Rest of the World
Regional research in North America, Europe, Asia Pacific, and the Rest of the World of the worldwide composite cylinder industry is split. Asia Pacific is one of Composite Cylinder's fastest-growing markets by area. An increasing chemical and packaging industry in different developing and developed countries is likely to boost demand for composite cylinders. Other driving forces in the Asia Pacific world of composite cylinders include a greater understanding of composite cylinders and rapid industrialization in developing economies. Moreover, North America is estimated to have a significant share of the world market for composite cylinders because of its high per-capita consumption of goods.
Competitive Landscape and Key Players of the Global Composite Cylinder Market
Luxfer Gas Cylinders
AMS Composite Cylinders
Hexagon Composites ASA
FABER INDUSTRIES S.P.A
Dragerwerk
Worthington Cylinders
Sinoma
Quantum Technologies
Aburi Composites
HITACHI
KOMATSU
Vektra Engineering Pvt. Ltd.
Dragerwerk AG and Co. KGaA.
There is a very large concentration in the global composite cylinder industry. Luxfer Gas Cylinder, Hexagon Composites, Aburi Composites, Faber Industry, and Worthington Cylinders are all leading producers in North America and Europe.
News Update for Global Composite Cylinders Market
Rolls-Royce has also built robots at the £25m facility that can manufacture carbon fiber fan blades, a project that took over 10 years to complete. Giant robots have a diameter of around 3,7 m (almost 12ft) to make up thousands of strips of carbon fiber tapping. The cylinder is the outer covering of the latest engine of Rolls-Royce, the Ultrafan. This is critical because the aerospace industry is under pressure to reduce its effects on the environment. Aircraft become more effective, but airline traffic rises more rapidly.
The Indian Government says that the gas system decreases the use of household fuels which are more contaminating. However, the cost of having cylinders refilled decreases their initial accomplishments. This has contributed to a substantial rise in households using LPG. For each free LPG connection, they build in homes, the government system pays gas suppliers. The first LPG cylinder is to be installed on an interest-free government loan from every connected household.
Primary Research
VynZ Research conducts extensive primary research to understand the market dynamics, validate market data, and have key opinions from industry experts. The key profiles approached within the industry include, CEO, CFO, CTO, President, Vice President, Product Managers, Regional Heads, and Others. Also, end user surveys comprising of consumers are also conducted to understand consumer behavior.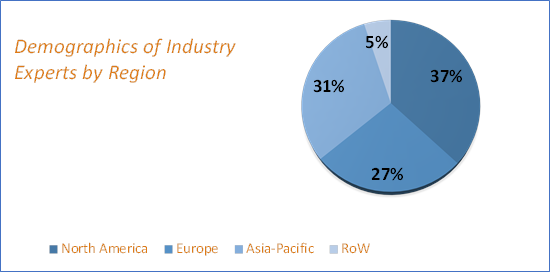 Source: VynZ Research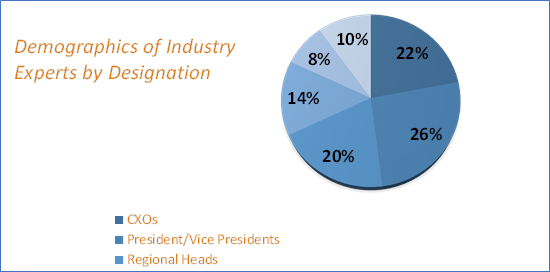 Source: VynZ Research