Industry Overview
The facility management services market is anticipated to grow from US$ 39.8 billion in 2022 to US$ 68.9 billion in 2030, with a CAGR of 10.9% during the forecast period.
The desire for cloud-based facility management solutions and a rise in the demand for facility management systems integrated with intelligent software are two factors that are anticipated to accelerate the adoption of facility management services. The emergence of disruptive technologies such as cognitive computing, augmented reality, IoT and analytics, robotics, and drones has another impact on the growth of the facility management market. The development of the global facility management market is being fueled by an increase in infrastructure spending, a growing emphasis on process optimization and energy improvements, a rising need to maintain environmental and regulatory compliances, rising adoption of integrated facility management, and changes in the physician workforce.
Covid-19 Impact
The epidemic's research of new options for remote work or socially separated workplaces has prompted retaliation from facilities managers. Facility management is crucial to combating COVID-19 and ensuring a secure workplace. Sanitation is done first. The housekeeping programs, routine cleaning procedures, spot sterilization, and workplace-specific sanitization requirements must all be evaluated by facility management. In order to properly sanitize buildings, facility managers must experiment with cutting-edge goods and techniques that solve the specific issues COVID-19 has caused. COVID-19 has an effect on facility policies for facility managers as well. Facility Management Services Market are tasked with the difficult responsibility of re-educating staff members and visitors on how to behave in the workplace, which affects everyone and everything.
Market Segment
Insight by service
The Facility Management Services Market is divided into hard, soft, and other auxiliary facility services such as support, cleaning, catering, plumbing, fabric, maintenance, etc. Hard services pertinent to real estate strengthen the Facility Management Services Market as it gets the growth from urbanization. Urbanization includes mechanical and electrical maintenance, HVAC (heating, ventilation, and air conditioning) maintenance, and others. And the rise in demand for HVAC maintenance services, lower maintenance and repair costs, lower occupant turnover, and small unoccupied classes, the hard facility management services are expected to hold the greatest share during the projected period. Soft and auxiliary services are also considered a strong pillar for the Facility Management Services Market to grow during the projected tenure.
Insight by Mode
The global facility management market is divided into two segments based on mode: in-house and outsourced. Single, bundled, and integrated segments make up the outsourced segmentation. Due to its widespread acceptability, lengthy history, and low cost, the in-house segment commands the market. Due to the ease, many end users also depend on in-house services to manage their assets and other services like cleaning, catering, and security.
Insight by deployment model
The Facility Management market based on deployment is bifurcated into cloud-based and on-premises facility markets. During the forecast period, the cloud-based market is expected to grow faster because of its capacity to host software and a service platform from distant places, which is advantageous during the COVID-19 problem. As a result, it may be accessible via the internet from anywhere, resulting in cheap setup costs and simple access to the data.
Insight by solution
The global facility management market based on solutions is segmented into building information modeling, integrated workplace management systems, facility operations, and security management, facility environment management, lease accounting, and real estate management. Facility operations and security management is further bifurcated into Lighting control, HVAC control, video surveillance and access control, emergency and incident management, sustainability management, trash management, etc. Due to the rising demand for software from different organizations to manage numerous operational areas, track crucial equipment information, and control recurrent & maintenance expenditures, facility operations, and security management dominate the market.
Insight by organizational size
The small and medium-sized enterprises (SMEs) and large enterprises segments of the global facility management market are determined by the size of the company. As a result of these solutions' ability to cut costs and solve issues, SMEs are expected to expand at a rapid CAGR.
Insight by verticals
The global facility management market is segmented by industry vertical into the following groups: Banking, Financial Services, and Insurance (BFSI), IT and telecom, government and public administration, healthcare, education, retail, energy and utilities, manufacturing, construction, and real estate, as well as others. Since facility management systems like IWMS and CMMS would help to manage numerous operations including asset management, maintenance management, and work order monitoring, BFSI is predicted to have the greatest revenue throughout the forecast period.
Facility Management Market Report Coverage
| | |
| --- | --- |
| Report Metric | Details |
| Historical Period | 2018–2022 |
| Base Year Considered | 2022 |
| Forecast Period | 2023 - 2030 |
| Market Size in 2021 | $39.8 Billion |
| Revenue Forecast in 2030 | $68.9 Billion |
| Growth Rate | CAGR 10.9% |
| Segments Covered in the Report | By Service, By Mode, By Deployment Model, By Solution, By Organizational Size, By Verticals. |
| Report Scope | Market Trends, Drivers, and Restraints; Revenue Estimation and Forecast; Segmentation Analysis; Impact of COVID-19; Companies' Strategic Developments; Market Share Analysis of Key Players; Company Profiling |
| Regions Covered in the Report | North America, Europe, Asia-Pacific, Middle East, and the Rest of the World |
Industry Dynamics
Industry Trends
The key trends affecting the facility management market globally are the rising demand for cleaning services as a result of the COVID-19 pandemic making people more aware of their personal hygiene, changing workplace cultures, mounting advantages of outsourcing, rising infrastructural advancement, mounting concern about the protection of assets, rising need for technical skills, and industry knowledge.
Growth Drivers
The need for connected devices, the growth of the hotel and construction industries, building automation, the complexity of technology such as smart energy management, the change in organizational structure and work management, the introduction of creative solutions by industry players, and the growing need to adhere to economic and regulatory regulations are all factors that are driving connectivity technology. The expansion of the facility management business internationally will also be fueled by partnerships between private contractors and foreign players on a number of government projects, as well as rising investment in the tourist sector.
Challenges
The problems the global facility management market faces include a lack of managerial understanding of facility management solutions, standardization, and integration of facility management with old ERP systems. The need for outsourcing is increasing as a result of rising installation costs for internal facilities management teams and the difficult challenge of managing a wide range of services. Businesses must constantly innovate and broaden their core services in order to better serve their customers since they are under enormous pressure to add value for their customers.
Opportunities
The popularity of outsourcing facility management is rising. In order to enhance value creation, organizations are reviewing their operational models. However, they examine the ideal blend of insourcing and outsourcing based on capability, cost, and coverage before outsourcing facility management to third parties. In recent years, outsourcing has considerably aided the expansion of the facilities management industry throughout a number of continents, including North America, the Middle East, and Europe. The increased demand for top-notch workplace experiences and falling operating expenses are the main trendsetters.
Geographical overviews
In the market for facility management, North America is anticipated to hold the greatest market share. The presence of economically and technologically developed nations like the US and Canada, the adoption of cutting-edge technology, and the robust financial standing of market participants are just a few of the key elements that provide North American businesses an advantage over their rivals. Since the region is made up of sophisticated nations with sound infrastructure, there is a high need for facility management services. Early adopters are anticipated to contribute significant market shares, such as businesses in the BFSI and IT & telecom verticals.
News & Update
Oracle and Propre Japan Inc. entered a partnership in May 2020. Oracle Japan would assist Propre Japan Inc. in modernizing Propre's global big data platform for real estate across 17 nations. Oracle's customer base would grow thanks to this alliance.
In order to develop a collaborative cloud-based solution that would enhance building performance, SAP teamed up with Honeywell in June 2020. The Honeywell Forge enterprise performance management system and SAP Cloud Platform will serve as the foundation for the solution. Customers could gain from improved tenant experience, decreased carbon footprint, cheaper energy costs, and optimized building efficiency thanks to the solution.
Koch Industries, Inc. declared in April 2020 that it had finished buying the remaining share of Infor from Golden Gate Capital. Koch implemented solutions across its companies in areas like enterprise resource planning, human resources, supply chain, asset management, and finance in addition to being an investor since 2017.
Trimble was purchased by MRI Software in April 2021. Manhattan Real Estate and Workplace Solutions were successfully acquired by MRI Software from Trimble.
Competitive insight
In order to sustain the market and gain a competitive edge in the worldwide facility management market, the industry players are implementing tactics like M&A, collaborations, new product launches, joint ventures, partnerships, and geographic expansion. To aid in the creation of an AI-powered IoT solution intended to help extend the lifespan of old bridges, tunnels, highways, and railways, IBM worked with Sund & Belt, a firm that owns and runs some of the largest infrastructures in the world. Enhancements were made to Accruent's cloud-based manufacturing solutions. The primary Meridian EDM software API-based integration options, asset data synchronization across EAM and EDM systems, and single sign-on (SSO) for Accruent manufacturing solutions are all part of the Accruent cloud-based manufacturing solution. Some of the key players operating in the facility management market: are Oracle, Accruent, IBM, SAP SE, Planon, iOffice, Trimble Inc., FMX, FM: Systems, and Archibus.
The Facility Management Services Market report offers a comprehensive market segmentation analysis along with an estimation for the forecast period 2023–2030.
Segments Covered in the Report
By Service

Property

Heating, Ventilation, and Air Conditioning (HVAC) Maintenance
Mechanical and Electrical Maintenance
Others

Cleaning
Environmental Management
Security
Support
Catering
Others

By Mode
By Type
By Deployment Model
By Solution

Integrated Workplace Management Systems
Building Information Modeling
Facility Operations and Security Management

Lighting Control
HVAC Control
Video Surveillance and Access Control
Emergency and Incident Management

Facility Environment Management

Sustainability Management
Waste Management
Facility Property Management

Lease Accounting and Real Estate Management

Asset Maintenance Management
Relocation Management
Reservation Management

By Organization Size

Small and Medium-Sized Enterprises (SMEs)
Large Enterprises

By Industry Vertical

Banking, Financial Services, and Insurance (BFSI)
IT and Telecom
Government and Public Administration
Healthcare
Education
Retail
Energy And Utilities
Manufacturing
Construction and Real Estate
Others
Region Covered in the Report
North America
Europe

Germany
U.K.
France
Italy
Spain
Russia
Rest of Europe

Asia-Pacific (APAC)

China
Japan
India
South Korea
Rest of Asia-Pacific

Rest of the World (RoW)

Brazil
Saudi Arabia
South Africa
U.A.E.
Other Countries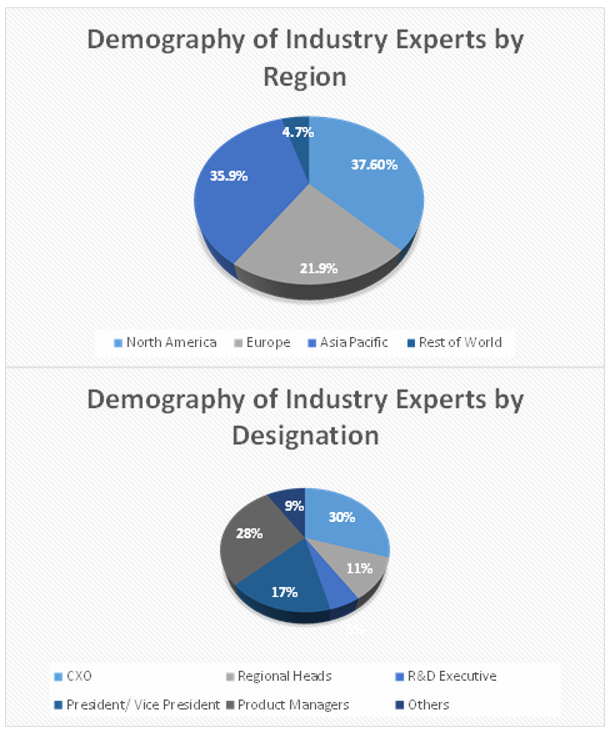 Source:VynZ Research