Industry Overview
The global green hydrogen market size is expected to grow from USD 1.2 billion in 2022 to USD 90.5 billion by 2030. It will register a CAGR of 55.5% during the forecast period. Green hydrogen is hydrogen made from regenerative energy sources via water electrolysis. This method uses hydrogen and emits oxygen into the atmosphere with no negative effects. Renewable energy sources, like solar, offshore/onshore wind, hydropower, etc. will provide the electricity needed for electrolysis. As a result, green hydrogen is the cleanest alternative for hydrogen that does not emit CO2. Organizations are investing in the development of new green hydrogen production plants, which will aid in the reduction of GHG emissions. The increased awareness about decarbonization, government plans and increased investments towards the hydrogen economy, and government plans for zero emission systems will bolster market expansion for the green hydrogen industry.  Furthermore, many countries, including Germany, Japan, and the United States, are aiming to replace traditional fossil fuels with hydrogen as a transportation fuel. Thus, green hydrogen is environmentally safe and can be stored and used as energy or heat as needed.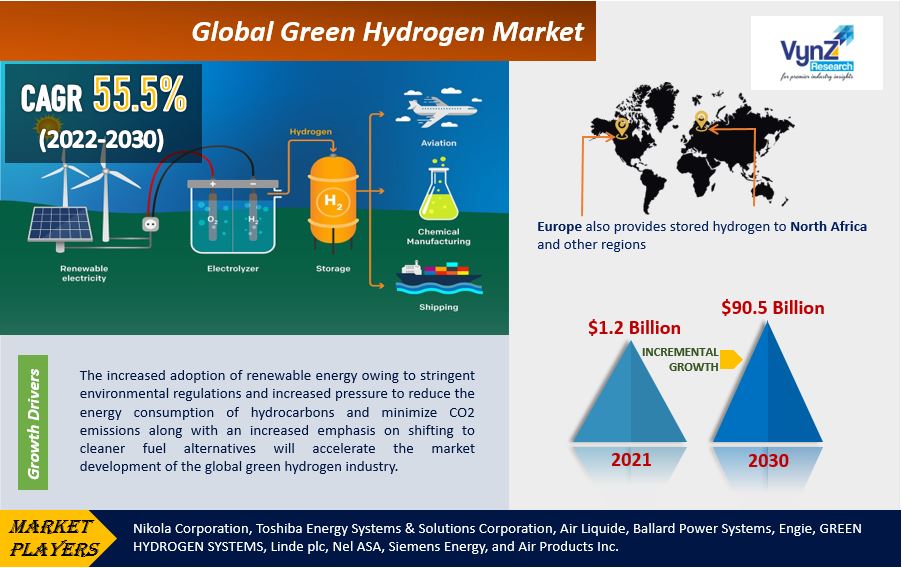 Market Segmentation
Insight by Technology
Based on Technology, the Global Green Hydrogen Market is segmented into Alkaline Electrolysers, Proton Exchange Membrane (PEM) Electrolysers, Solid Oxide Electrolysers, and Others. During the forecast period, the alkaline electrolyser segment is expected to have the highest revenue share. The alkaline electrolyzer has a longer operating period than the PEM electrolyzer because it uses a liquid alkaline solution of potassium or sodium hydroxide as the electrolyte. Alkaline electrolysers are also less inexpensive than PEM electrolysers in price.
Insight by Source
According to the source, the Global Green Hydrogen Market is divided into Solar, Wind, and Others. The wind source dominates the market owing to the rapid development of offshore and onshore wind farms in major economies and the increased deployment of clean fuel alternatives will influence market demand. Moreover, the increased deployment of wind energy to produce clean hydrogen will take place owing to a surge in the development of electrolyzer projects and strategic collaborations among industry players.
Insight by Application
The Global Green Hydrogen Market is segmented by Application into Power Generation, Industry Energy, Transportation, Building Heat & Power, Industry Feedstock, and Others. Power Generation is expected to grow at a faster pace during the forecast period owing to increased adoption of clean energy sources, continuous efforts to minimize the dependency on fossil fuels, and favorable investments by the key players to decarbonize the power generation sector will foster the market development of the global green hydrogen industry.
Green hydrogen, which is utilized in the synthesis of ammonia, methanol, steel, and other industrial products, is expected to have a high CAGR in the industrial feedstock sector.
Insight by End-Use Industry                     
The medical, petrochemical, food and beverage, chemical, and other end-use industries make up the majority of the global green hydrogen market. Commercial hydrogen applications are not new, but carbon-intensive heavy sectors like petrochemical and oil refineries are currently setting the global standard for low-carbon hydrogen projects. Hydrogen is already used and will likely continue to be used in the petrochemical sector. This is especially true in regions with a large supply of heavy oil reserves. Additionally, sustainable synthetic fuel might be produced by combining hydrogen and CO2 from these chemical and refinery facilities.
Global Green Hydrogen Market Report Coverage
| | |
| --- | --- |
| Report Metric | Details |
| Historical Period | 2018–2022 |
| Base Year Considered | 2022 |
| Forecast Period | 2023 - 2030 |
| Market Size in 2021 | $1.2 Billion |
| Revenue Forecast in 2030 | $90.5 Billion |
| Growth Rate | CAGR 55.50% |
| Segments Covered in the Report | By Technology, By Source, By Application, and By End-Use Industry |
| Report Scope | Market Trends, Drivers, and Restraints; Revenue Estimation and Forecast; Segmentation Analysis; Impact of COVID-19; Companies' Strategic Developments; Market Share Analysis of Key Players; Company Profiling |
| Regions Covered in the Report | North America, Europe, Asia-Pacific, Middle East, and Rest of the World |
Industry Dynamics
Growth Drivers
The increased adoption of renewable energy owing to stringent environmental regulations and increased pressure to reduce the energy consumption of hydrocarbons and minimize CO2 emissions along with an increased emphasis on shifting to cleaner fuel alternatives will accelerate the market development of the global green hydrogen industry. Moreover, strict regulations to reduce GHG emissions from power generation facilities will drive the adoption of renewable sources in electric generation facilities, thereby driving the market growth for the global green hydrogen industry during the analysis period. Furthermore, the increased demand for green hydrogen to meet net zero emission targets in the automotive and aerospace sectors, advancement of electrolysis technologies, increased demand from FCEV and power industry, and robust development of effective solar power generation equipment will propel the market expansion of the global green hydrogen industry.
Green hydrogen and derived fuels, like green ammonia, will enable market participants to incorporate wind energy into the fuel tank of a container ship. As a result, hydrogen has the potential to significantly increase renewable energy sources' decarbonization potential.
Challenges
The huge cost associated with the production, conversion, storage, and transportation of green hydrogen owing to the increased price of stacks, electrolyzers, etc. will stymie market expansion. Transportation of hydrogen is a major concern as hydrogen is flammable, has low density, and is light than other fuels. Hence, hydrogen must be handled carefully which is a challenging factor for the market growth of the global green hydrogen industry.
Opportunities
The increased government investment and continuous research and development activities to develop low-cost and effective hydrogen production technologies will provide market opportunities for the growth of the global green hydrogen market. The global green hydrogen market industry may have new potential as a result of the emergence of new buyers and applications for hydrogen. Electric vehicles, nuclear power, renewable energy, airships, energy storage, water generation, transportation and mobility, electrification, ammonia and fertilizers, petroleum products, and the steel sector can all use green hydrogen during the analysis period.
Geographic Overview
North America
Europe
Asia Pacific (APAC)
Rest of the World (RoW)
Europe accounted for a significant revenue share due to increased expenditure made by European economies in pursuit of an energy transition towards a clean hydrogen-based economy over the subsequent years. Europe is at the forefront for implementing and developing policies for renewable energy sources. The European Green Deal includes an EU hydrogen strategy that calls for increased production of green hydrogen by member states. Also, through interconnections, Europe also provides stored hydrogen to North Africa and other regions, positively impacting the growth of the green hydrogen market. Furthermore, an increase in clean hydrogen production and the region's leading electrolyzer manufacturing industry boost the green hydrogen market size.
Competitive Insight
In the Green Hydrogen market, there is intense competition to reduce manufacturing costs, develop innovative process technology, and expand and promote green hydrogen consumption in end-use sectors. As a result, in response to such changes in the industry, the leading market players seek to increase their market shares by employing a variety of strategies such as partnerships, M&A and collaborations to strengthen their position in the market. Moreover, the increased investment by public and private sector to support the development of novel hydrogen production technologies and infrastructure will bolster the market demand for green hydrogen.
Green Hydrogen Systems is a leading manufacturer of standardized and modular electrolyzers for the production of green hydrogen using only renewable energy. With its diverse applications, green hydrogen plays an important role in continuing the radical shift in energy systems towards a net-zero emission society by 2050. The next-generation technology, which is available in standardized, modular configurations for maximum efficiency, versatility, and scalability, makes the A-Series one of the most efficient alkaline electrolyzers on the market. The unit is built from the ground up to handle the input fluctuations associated with renewable energy sources. Its adaptable design allows it to be used in a wide range of market segments for green hydrogen production.
ENGIE has established itself as a prominent player in renewable hydrogen, operating across the entire hydrogen value chain, from renewable energy production to end uses. An essential component of the energy mix is green hydrogen and offer advantages:
when renewables are not producing electricity, store it and make it available
develop more sustainable modes of transportation
reduce the carbon footprint in industrial uses
They are developing solutions, forming partnerships, and exploring various innovative technologies in three major development areas: industrial uses, mobility, and hydrogen as an energy vector. Some of the developments include
HyGREEN Provence generates, stores, and distributes renewable hydrogen at industrial scale at salt cavity storage sites using locally generated renewable electricity. The ultimate goal is to provide green mobility stations.
HYGREEN x ENGIE—Engie is collaborating with Zero Emission Valley (ZEV) in Auvergne and the Rhône-Alpes region to build 20 hydrogen stations in a highly polluted valley by 2030.
Recent Development by Key Players
In January 2023, Ballard Power Systems stated an order for a fuel cell system to CrossWind, a Shell-Eneco joint venture. The Ballard fuel cell system will be used in the offshore wind project Hollandse Kust Noord. Off the coast of the Netherlands, the Hollandse Kust Noord offshore wind project will have a 759 MW capacity and be able to generate at least 3.3 TWh annually. This is enough renewable energy to power the equivalent of more than 1 million Dutch households with green electricity.
In December 2022, Nikola Corporation, a world leader in zero-emissions transportation, energy supply, and infrastructure solutions, and Plug Power, a leading supplier of turnkey hydrogen solutions for the global green hydrogen economy, have announced a strategic partnership aimed at advancing the hydrogen economy.
Key Players Covered in the Report
Nikola Corporation, Toshiba Energy Systems & Solutions Corporation, Air Liquide, Ballard Power Systems, Engie, GREEN HYDROGEN SYSTEMS, Linde plc, Nel ASA, Siemens Energy, and Air Products Inc. are a few of the prominent companies active in the worldwide green hydrogen market.
The Green Hydrogen Market report offers a comprehensive market segmentation analysis along with an estimation for the forecast period 2022–2030.
Segments Covered in the Report
By Technology

Alkaline Electrolysers
Proton Exchange Membrane (PEM) Electrolysers
Solid Oxide Electrolysers
Others

By Source 
By Application

Power Generation
Industry Energy
Transportation
Building Heat & Power
Industry Feedstock
Others

By End-Use Industry 

Medical
Petrochemical
Food & Beverage
Chemical
Others
Region Covered in the Report
North America
Europe

Germany
U.K.
France
Italy
Spain
Russia
Rest of Europe

Asia-Pacific (APAC)

China
Japan
India
South Korea
Rest of Asia-Pacific

Rest of the World (RoW)

Brazil
Saudi Arabia
South Africa
U.A.E.
Other Countries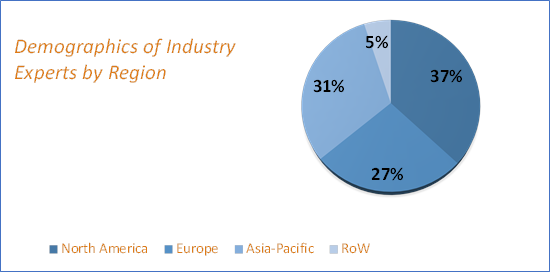 Source: VynZ Research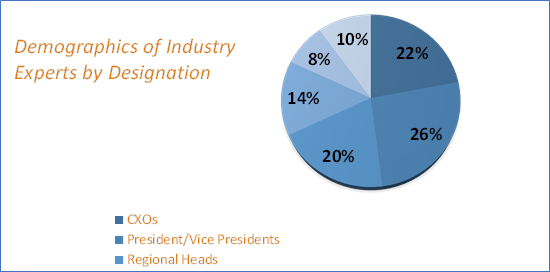 Source: VynZ Research