Industry Overview
The global virtual power plant market is anticipated to grow from USD 1.2 billion in 2021 to USD 9.56 billion by 2030, registering a CAGR of 33.45% during the forecast period. A virtual power plant is a cloud-based distributed power plant that is designed to integrate distributed energy resource capacities to trade, generate, and sell power sources in the market and achieve more power generation. Moreover, virtual power plants is a medium-scale power generating unit that combines different energy renewable sources for solar, wind, and other flexible power consumer and storage systems and also provides effective power generation at peak load periods. The mandatory government regulations about greenhouse gas emissions and the rising trend towards green energy along with the cost-efficacy of renewable energy technology have been propelling the adoption of renewable power generation, thereby surging the market growth for the global virtual power plant industry. Virtual power plants are more reliable than traditional power plants, thereby boosting the adoption of virtual power plants. Another reason encouraging demand for this solution is the flexible configuration of the virtual power plant, which can be readily expanded by bringing additional distributed energy resources to the virtual platform. Thus, the industrial sector is increasingly adopting virtual power plants to minimize cost, reduce greenhouse gas emissions and decrease total energy utilization.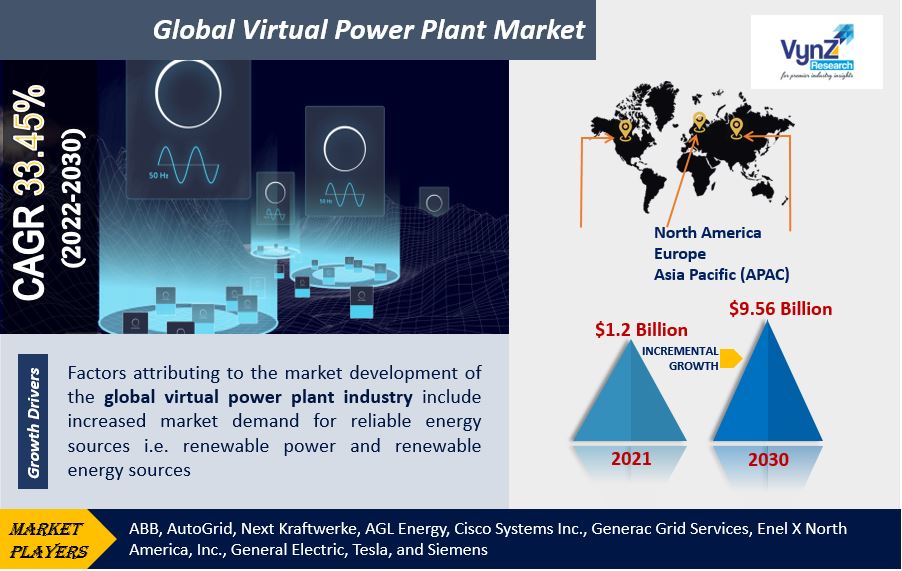 Market Segmentation
Insight by Technology
Based on Technology, the Global Virtual Power Plant Market is segmented into Demand Response, Distributed Generation, and Mixed Asset. Demand response contributes the largest share in the global virtual power plant market owing to grid modernization, developing virtual power plant industry, and the benefits it offers to end users over the long run will drive up the demand. Also, it helps in improving the energy effectiveness of the grid. Additionally, it provides benefits like peak load management and the chance to earn incentives by taking part in demand response programs. The mixed assets technology-based virtual power plants market is anticipated to expand significantly throughout the forecast period as a result of increased consumer and business demand as well as bidirectional electricity flow in the supply chain to meet demand.
Insight by End-User
Based on End-User, the Global Virtual Power Plant market is segregated into Residential, Commercial, and Industrial. The residential segment is anticipated to contribute the largest market share during the forecast period owing to increased acceptance of smart meters, smart home appliances, and interoperability with home energy management systems (HEMS). The global residential housing industry benefits from engaging in demand response programs, energy storage systems, and distributed generation. End users may also store excess energy in energy storage devices like solar panels, batteries, etc., thereby aiding in electricity distribution during peak hours.
Global Virtual Power Plant Market Report Coverage
| | |
| --- | --- |
| Report Metric | Details |
| Historical Period | 2018–2021 |
| Base Year Considered | 2022 |
| Forecast Period | 2022 - 2030 |
| Market Size in 2021 | $1.2 Billion |
| Revenue Forecast in 2030 | $ 9.56 Billion |
| Growth Rate | CAGR 33.45% |
| Segments Covered in the Report | By Technology and By End-User |
| Report Scope | Market Trends, Drivers, and Restraints; Revenue Estimation and Forecast; Segmentation Analysis; Impact of COVID-19; Companies' Strategic Developments; Market Share Analysis of Key Players; Company Profiling |
| Regions Covered in the Report | North America, Europe, Asia-Pacific, Middle East, and Rest of the World |
Industry Dynamics
Growth Drivers
Factors attributing to the market development of the global virtual power plant industry include increased market demand for reliable energy sources i.e. renewable power and renewable energy sources, rapid urbanization and development of smart cities in emerging economies, increased need to reduce electricity bill cost, decreasing solar energy generation cost will propel the market growth of global virtual power plant industry. The surge in initiatives taken by government to adopt renewable sources for energy generation will accelerate the development of renewable power generation facilities and systems worldwide. Further, with the rising acceptance of IoT, advanced analytics, and cloud-based platforms, the surge in the need to minimize the load on individual power lines and distributed energy flows will foster the product's demand. Also, the increased need to minimize the dependency on fossil-fuel based power generation will also bolster the market demand for virtual power plants.
Furthermore, flexibility to trade in virtual power plant owing to volatility in prices are attracting new entrants. Customers can trade excess energy and purchase energy at less price. These features are fuelling market demand.
Challenges
The high-frequency electromagnetic and radio waves will have a negative impact on the health of infants and old-aged people, thereby stymie market expansion of the global virtual power plant industry. Over the course of the forecast period, expansion in the market is anticipated to be constrained by inadequate infrastructure and high costs associated with new technologies.
Opportunities
The strict government regulations about eco-friendly power generation will accelerate the market for renewable energy, thereby creating lucrative market opportunities for the global virtual power plant industry. The rising demand for electric vehicles and development of smart grids will amplify further prospects of VPP industry.
Geographic Overview
North America
Europe
Asia Pacific (APAC)
Rest of the World (RoW)
North America contributes the largest share in the virtual power plant market owing to rising number of virtual power plant deployment projects.  Industrial expansion in the United States is fueled by the widespread deployment of virtual energy units for optimal energy distribution. In the nation, electricity is produced using a range of energy sources, including nuclear, fossil, and renewable fuels.
Competitive Insight
The impressive distribution network of significant businesses in developed and developing nations has helped to consolidate the global virtual power plant market. The top players in the market, who hold a significant share, are ABB, Autogrid, Next Kraftwerke, and AGL Energy. Small companies like Kiwi Power, Flexitricity, and Limejump have a small share of the global VPP industry. The business is also being driven by numerous public and private partnerships encouraging the use of virtual power plants globally. Thus, government programmes that encourage the development of the renewable energy sector as well as an increase in mergers and acquisitions have sparked fierce market competition.
AutoGrid VPP (Virtual Power Plant) takes into account customer-owned flexible storage, distributed generation, and demand-side resources to commercialise and turn them into cash generators in multiple energy markets. AutoGrid VPP is based on the world's most scalable real-time architecture, with proven deployments assisting energy providers in combining and managing hundreds of assets as single, virtual power plants. AutoGrid VPP, with its best-in-class forecasting and asset-optimization capabilities, enables utilities and aggregators to generate additional flexible capacity and maximise value from flexible resources in promising markets globally. One can forecast, optimise, and control a vast network of distributed energy resources in real time and at scale with AutoGrid VPP.
Next Kraftwerke is one of the prominent operators of Virtual Power Plant in Europe. They have a network that includes thousands of electricity producers, consumers,  and storage facilities, thereby building a strong team of renewables. Instead of a few large power plants, several small electricity producers will take over their energy supply in the future. To ensure a reliable energy supply, this plethora of decentralised energy resources (DER) must be smartly coordinated. That is exactly what Next Kraftwerke's VPP in Europe is doing, as are other cleantech companies around the world that are implementing their own VPPs are using Next Kraftwerke technology and know-how. Their product & services include VPP-as-a-Service, Power Trading, Balancing Energy, and Power Scheduling.
Recent Development by Key Players
In October 2022, AutoGrid Systems (AutoGrid), an American virtual power plant (VPP) provider, partnered with Mysa, a Canadian thermostat manufacturing startup, to scale and launch VPP projects.
In January 2022, Southern California Edison (SCE) has chosen Generac Grid Services as one of the Virtual Power Plant (VPP) providers for the company's Power Flex program. By enrolling in a VPP designed to relieve pressure on the power grid during peak demand, SCE residential customers can extend the value and return on investment of their residential solar PV and battery storage systems.
In August 2022, Tesla, an electric car maker is developing a virtual power plant in Japan. This project is based on the solar panel and storage battery installation service that allow users to install a solar power generation system and a storage battery with zero installation cost.
Key Players Covered in the Report
Some of the major players operating in the global virtual power plant market include ABB, AutoGrid, Next Kraftwerke, AGL Energy, Cisco Systems Inc., Generac Grid Services, Enel X North America, Inc., General Electric, Tesla, and Siemens.
The Virtual Power Plant Market report offers a comprehensive market segmentation analysis along with an estimation for the forecast period 2022–2030.
Segments Covered in the Report
By Technology 

Demand Response
Distributed Generation
Mixed Asset

By End-User 

Residential
Industrial
Commercial
Region Covered in the Report
North America
Europe

Germany
U.K.
France
Italy
Spain
Russia
Rest of Europe

Asia-Pacific (APAC)

China
Japan
India
South Korea
Rest of Asia-Pacific

Rest of the World (RoW)

Brazil
Saudi Arabia
South Africa
U.A.E.
Other Countries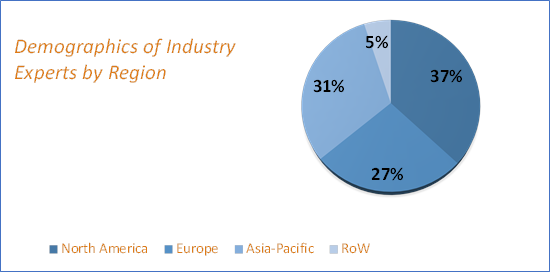 Source: VynZ Research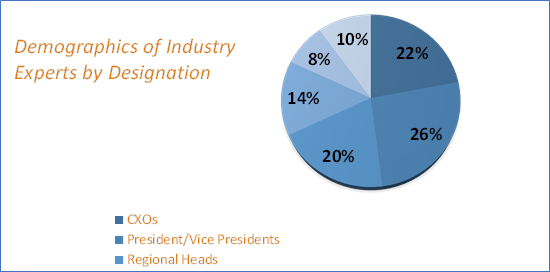 Source: VynZ Research