Industry Overview
The Global Omega-3 Market is anticipated to grow at a CAGR of 10.1 % and to reach USD 9.3 billion during the forecast period 2023-2030. The global omega-3 market is growing at a significant rate, due to the increase in consumption of omega-3 in the active pharmaceutical ingredient (API) and is one of the major factors driving the demand for the product. It is consumed as a dietary supplement as it reduces the risk of cardiovascular and heart diseases. The rising number of patients with inflammatory bowel diseases, cancer, depression, arthritis, asthma, and eyesight problems are the reasons for the demand for omega-3 products globally. 
In today's stressful and hectic lifestyle, there is an increase in customers' preference for high-quality supplement products which may boost the industry outlook. Dietary supplements containing omega-3 fatty acids include proteins and minerals that are needed to maintain health and well-being. This growth is also characterized by rising disposable income among the middle-class population in economies such as China and India.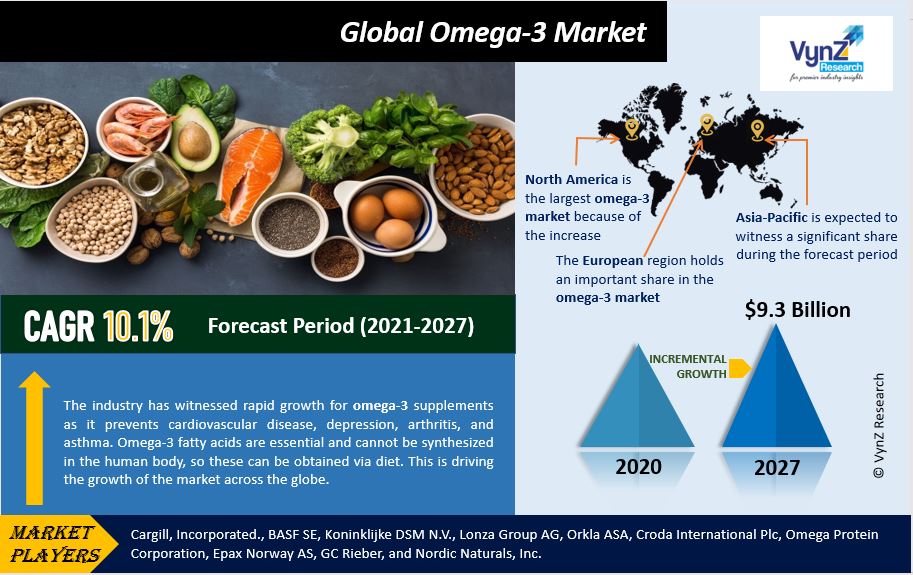 Market Segmentation
Insight by Product
On the basis of type, the market is subdivided into Docosahexaenoic Acid (DHA), Eicosapentaenoic Acid (EPA), and Alpha-linolenic Acid (ALA) Docosahexaenoic acid (DHA) is expected to hold the largest share in the omega-3 market in the forecast period. The DHA and EPA- and EPA-based products help in reducing cholesterol and coronary heart diseases, such as strokes and blood pressure, and make the immune system stronger and more receptive to fight infection. This, in turn, is expected to fuel the growth of these segments in the omega-3 market.
Docosahexaenoic acid (DHA) is required throughout pregnancy as it plays a vital role in the development of an infant's brain. So, pregnant and breastfeeding mothers also prefer using these supplements. All these factors further drive the omega-3 market growth across the globe.
In today's stressful and hectic lifestyle, DHA and EPA products are becoming an integral part of consumers' daily diet in order to improve immunity and fight deadly viruses like Corona.
Insight by Source
On the basis of source, the omega-3 industry is bifurcated into two categories, namely plant sources (flax seed oil, algae oil, and others), and marine sources (krill oil, fish oil, cod liver oil, and others). Marine oil contains EPA and DHA while plant oil is a major source of APA.
In terms of revenue, the marine source of omega-3 fatty acids is anticipated to grow at a significant rate during the forecast period. There is a demand for marine-based products such as fish and krill oils by consumers in the omega-3 market. Fish oil reduces cardiovascular problems. But the fish population is decreasing day by day, as a result, there is a need to find alternatives to fish sources. Krill oil and algae oil are gaining importance. Krill oil is gaining significance in the market because it heals various health problems.
The plants segment is projected to grow at a substantial rate during the forecast period, owing to the increasing preference for vegan or vegetarian food products in the industry. Moreover, the growing demand for flaxseed oil is also propelling market growth. 
Insight by Application
On the basis of application, the market is segmented into dietary supplements, functional food, infant formulae, pharmaceuticals, animal feed, and pet food and, others. A dietary supplement is an important factor that augments the demand for an omega-3 market that may lead to a healthier life. Athletes require many supplements in their diets to increase metabolic capacity, improve muscle hypertrophy, and, shorten recovery periods. Thus, it is a potential consumer base in the omega-3 market. Nutrient-positioned products and nutrient supplements from functional foods are in demand all over the world.
Infant formula is prepared from skimmed cows' milk. The European Food Safety Authority (EFSA) has accepted that omega-3 fats i.e., DHA and ALA, can help in developing the eyes and mental development of babies. Most of the infant formulas are DHA-fortified and provide solutions for premature babies and young infants.
There is a wide-scale use of omega-3 in the pharmaceutical industry. Omega-3 has inflammatory properties which help in treating depression, cancer, and cardiovascular diseases. There is a rise in the use of omega-3 in producing pharma-grade capsules to treat obesity and is expected to drive the segment.
Omega-3 in pet nutrition is an emerging market as pet owners continue to demand the health and wellness of their pets. Omega-3 product improves immunity and prevents deteriorating conditions such as arthritis and inflammatory bowel diseases in cats and dogs.
Insight by Distribution Channel
On the basis of distribution channels, the market is divided into grocery retailers, pharmacies and drug stores, internet retailing, and, other distribution channels. The internet-based distribution channel is projected to grow at a faster rate as it provides a broader exposure to the products produced by manufacturers, especially with the use of smart devices and internet connectivity. It requires less marketing costs as compared to other distribution channels 
Industry Dynamics
Industry Trends
The market for omega-3 is growing substantially due to consumer awareness about health benefits, increasing concentration on preventive healthcare, and huge demand for omega-3 in functional foods and pharmaceuticals. In addition, the introduction of innovative production technologies along with rising demand in developing economies are the key factors that drive the growth of the omega-3 market. Also, the rising awareness of chronic diseases will positively affect the growth of the market as omega-3 is used for the treatment of chronic diseases. However, stringent regulation barriers and high costs involved in research and development activities are the factors restricting the growth of the market. Continuous research and development efforts focus on discovering new sources of omega-3s, improving extraction methods, and developing novel omega-3 products with enhanced bioavailability.
Consumer preferences for natural and sustainable sources of omega-3s have also influenced the market. For example, there is a growing demand for plant-based omega-3 supplements and algal oil as alternatives to traditional fish oil.
Growth Drivers
The omega-3 market has witnessed significant growth in recent years, driven by increasing consumer awareness of the health benefits associated with omega-3 fatty acids. These benefits include reducing the risk of heart disease, improving cognitive function, reducing inflammation, and supporting overall health.
Growing health consciousness among consumers and changing consumer lifestyles are expected to propel the demand for omega-3 products globally. Favorable regulations for utilizing omega-3 in infant formulae and the collaboration of key players will further fuel the demand of the omega-3 market. Moreover, there is an increase in R&D on extraction processes. Companies are making investments in acquiring shipping vessels to gain a strategic advantage and ensure an efficient supply of raw materials.
Challenges
There is a lack of knowledge among users about recommended dosage intake (RDI), Moreover, the population of fish is declining due to over-fishing and the cost of fish and other marine oils is volatile. Thus, the price of raw materials is high and this will create a challenge for the growth of the omega-3 market. Global brands are facing many challenges from local and domestic brands, and the impact of domestic tariffs and trade routes affects the omega-3 market globally.
The COVID-19 crisis has created interruptions in the manufacturing industries as there is a shortage of resources all over the world. As a result of lockdowns, the distribution chain is impacted. The companies are using different techniques to increase the production volume and develop innovative solutions at reasonable prices, which can meet customer requirements at a much lower cost. Companies are skeptical about the markets' future and developing strategies to face the challenge.
Opportunities
Omega-3 comes naturally in many forms. They can be manufactured and sold in many forms e.g.: powder omega-3 which is driving opportunities in the global omega-3 market. Manufacturers and distributors are educating the public globally about the health benefits of omega-3 products. There is a need for supplements by athletes across the globe which is a great opportunity for the omega-3 market. Many innovative start-ups are growing in the omega-3 market because of the cost-effective solutions and continuous demand from the end-users
The COVID-19 pandemic has created many opportunities for manufacturers of health-oriented products, i.e., dietary supplements as it help maintain immunity and fight the deadly virus. This in turn propels the demand for associated markets, including omega-3 products.
Geographic Overview
Geographically, North America is the largest omega-3 market because of the increase in the utilization of the product in the pharmaceutical industry along with research and development activities and the need to increase the life expectancy of the aging population. There is an omega-3 deficiency among the citizens in the US and Canada that has impacted the demand for omega-3-based products.
Asia-Pacific is expected to witness a significant share during the forecast period because of the demand for healthy and nutritional products, increasing intake of fish oil in the daily diet, and rising disposable income. Also, investments from major players in developing nations further support the growth of the omega-3 market. China has a large population and there are a lot of patients in China who have chronic diseases. So, the government is taking initiatives to promote healthy food habits which further propels the growth of the omega-3 market.
Furthermore, the European region holds an important share of the omega-3 market owing to its growing utilization in the pharmaceutical, pet and animal feed, and infant nutrition industries.
Competitive Insight
Key strategies adopted by the manufacturers in the omega-3 market include product quality development, enhancing and innovating their product portfolios, and capacity expansion. Companies are focusing on product differentiation by introducing different forms of products, such as tablets, liquids, and powders. In May 2020, DSM expanded its nutrition portfolio with ARA and DHA powder which is especially for infant nutrition. This powder contains a minimum of 110 mg DHA and ARA. Furthermore, it is sourced from sustainable vegetarian DHA omega-3 and ARA omega-6 which aid in meeting the global sustainable demands. Key players are adopting strategic initiatives, such as mergers and acquisitions and product innovation, in order to deal with competition in the omega-3 market.
Key players in the Omega-3 market are Cargill, Incorporated., BASF SE, Koninklijke DSM N.V., Lonza Group AG, Orkla ASA, Croda International Plc, Omega Protein Corporation, Epax Norway AS, GC Rieber, and Nordic Naturals, Inc.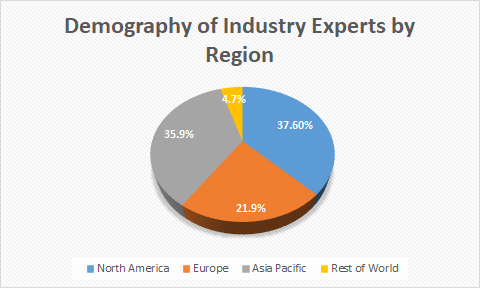 Source VynZ Research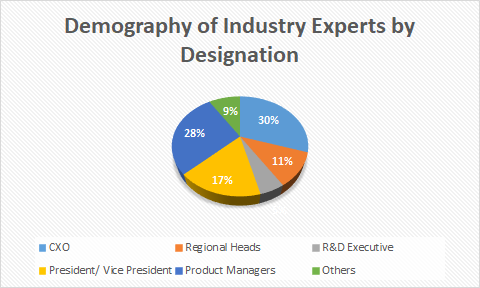 Source VynZ Research