Industry Overview
The Global Plant Based Meat Market estimated to be USD 14.7 billion in 2020 and is predicted to reach USD 28.0 billion by 2027, growing at a CAGR of 13.8% during the forecast period. The factors responsible for the growth of plant based meat across the globe is due growing vegan population and plant based meat products, rising consumer awareness regarding its nutritional benefits, and increasing health concerns due to COVID-19 concerns.
Plant based meat have ingredients sourced from plants such as soy flour, to mimic the texture of animal based meat. Current innovations also claim that it offers same cooking and eating experience as of traditional animal based meat. Few hamburger outlets have introduced plant based burger patties, which emulate the texture of the beef offered in the same outlet.
The global pandemic of COVID-19 has positively impacted the sale of plant based meat, particularly in the U.S. and Europe. The conventional meat industry in the U.S. is in a tailspin. Owing to the risk of infection and country wise serious lockdown, then the meat packing plants in the U.S. are closed. This closure has led to reduction in more than 25% of the meat production and disruption in the food supply. Plant based meat producers such as Tyson Foods have announced to take advantage of such gap in food supply chain across the country. Moreover, the U.S. based plant based meat giants, Beyond Meats, and Impossible Foods have taken steps to increase their retail footprint.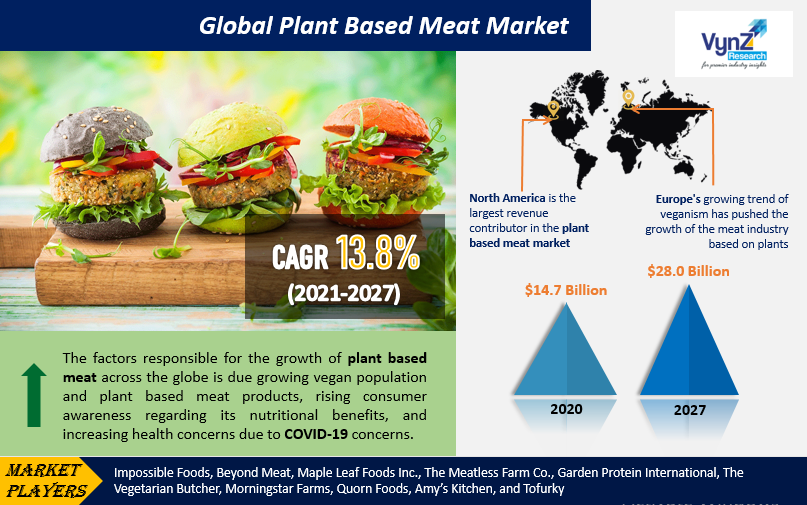 Market Segmentation
Insight by Raw Material
Based upon raw material, the plant based meat market is categorized into soy, wheat and pea. In 2019, the soy segment expected to dominate the plant based meat market. the segment's high share is due to its protein richness and widespread popularity. Soy based meats are excellent source of protein as compared to legumes. It also contains different kind of protein, which are not present in animal meats including dietary cholesterol and saturated fats.
According to the American Heart Association (AHA), Soy based foods are low in saturated fats, whereas animal based protein is high in saturated fats and cholesterol, which increases the probability of developing cardiovascular disease. Moreover, the growing consumer concern with the consumption of animal based protein, as COVID-19 is considered to be originated from animal, and rise in adoption of vegan diets expected to drive the usage of soy based meat products.
Insight by Product
On the basis of product, the plant based meat market is categorized into burger patties, sausages, strips & nuggets, and meatballs. In 2019, the burger patties product segment is expected to be largest among all the segments and is projected to be fastest growing, over the study period. The high preference of burger patties among consumers is owing to its low fat content and low gluten content. Moreover, the shift in consumer preference and rising demand for the burger patties from retail channels will likely complement the uptake of burger patties.
Industry Dynamics
Growth Drivers
Plant based Protein Demand is Driven by Health Concerns and Millennials
The expanding reach of social media across the world, rising concerns about food industry transparency regarding the efficacy, ill effects, sustainability of the animal based protein foods is greatly impacting the consumer buying decisions. With the ongoing pandemic of COVID-19, which is suspected to be originated from animal, the shift of consumer from meat products to plant based meat is inevitable. Plant based meat is situated on the lucrative crossroad of these social dynamics and is likely to be benefitted from this phenomenon.
Consumers around the world are reducing animal meat, owing to growing awareness of link between high meat consumption and spread of non-communicable diseases (NCDs), as supported continuous scientific evidence over the years. This in effect encourages health campaigners, experts, and policymakers to send a clear message about the effects of less meat consumption. The trend is expected to continue over the years. According to the research published in the British Medical Journal (BMJ) related elevated rates of red meat intake to a 26 per cent enhanced likelihood of developing more than nine NCDs, including obesity, type 2 diabetes, strokes and Alzheimer's. Moreover, the World Health Organization (WHO) also listed red and processed meat as carcinogenic.
Consumers find potential advantages of plant-based foods, on the other side, and equate such items with better health outcomes and higher nutritional value. A 2016 study by Oxford University found that a 'healthy' diet (i.e. one that contains less meat) could prevent 5.1 million deaths worldwide by 2050.
Meat-free protein products are no longer restricted to the relatively small group of consumers who identify as vegetarian or vegan. For example, 39 percent of Americans are actively trying to incorporate more plant-based foods into their diets, and this shift is driven by millennials: 30 percent eat meat alternatives every day, while 50 percent eat meat alternatives several times a week (Nielsen 2017).
Challenges
Consumer wariness over over-processing and unnecessarily long comments on ingredients is probably the greatest obstacle confronting plant-based meat producers. The ill impacts of plant-based meat products still to be deciphered. Moreover, the market is also constrained by the lawsuits against it by lobby forces supporting animal based meat products.
Geographic Overview
Geographically, North America is the largest revenue contributor in the plant based meat market. The North American region, in particular the US, is experiencing adverse COVID outcomes. Retail chains in the US have also extended shelf and storage space to meet growing demand for plant-based meat products. The number of COVID-19 cases in North America is also enhancing rapidly with registered cases of almost 5,04,780 and 18,763 deaths as registered in the first week of June.
Europe's growing trend of veganism has pushed the growth of the meat industry based on plants. The UK hosts the world's largest vegan populations, further boosting demand for vegetable-based meat products in Europe. The latest epidemic of COVID-19 and adverse comparisons of animal-based food would also improve the demand in North America and Europe in the coming years as COVID's worst effects have been seen by various countries in both areas.
Moreover, developed economies across the world had issued dietary guidelines to reduce the consumption of animal meat consumption. European countries such as the U.K, Sweden, France, and the Netherland had established guidelines for its citizens to reduce intake meat and dairy products.
Canada's Food Guide focuses on plant-based foods over animal proteins. In 2016, China's Ministry of Health revised to lower the range of meat consumption to encourage its citizens to reduce their intake of meat. Governments are now beginning to understand the climatic and environmental effects of diets. The expert panel of the review team recommended the inclusion of key material environmental indicators during the most recent revision of the US dietary guidelines in 2015. Denmark is considering proposals for imposing a red meat tax. In 2016, Sweden's Green Party tabled a motion in the Swedish parliament calling for a climate tax on food. Moreover, The French National Assembly adopted an amendment to the country's Rural Code in April 2018, where it states that designations relating to animal products cannot be used to market food products of which is a substantial part of vegetables.
The 2018 reform of the Novel Food Regulation aimed to improve the first two of these requirements by creating a consistent mechanism for product authorization and streamlining the process in order to provide for quicker consumer acceptance of goods. The third condition, financial incentives for innovation, lies outside the scope of the Novel Food Regulation itself, although the provision of five-year data protection for proprietary, newly developed scientific evidence or data supporting the application provides manufacturers with a degree of financial assurance by safeguarding their competitive advantage over a period of time.
Competitive Insight
Key players operating in the global plant-based meat market include Impossible Foods, Beyond Meat, Maple Leaf Foods Inc., The Meatless Farm Co., Garden Protein International, The Vegetarian Butcher, Morningstar Farms, Quorn Foods, Amy's Kitchen, and Tofurky. These players have broad industry coverage and high operational and financial strength.
Primary Research
VynZ Research conducts extensive primary research to understand the market dynamics, validate market data and have key opinions from the industry experts. The key profiles approached within the industry includes, CEO, CFO, CTO, President, Vice President, Product Managers, Regional Heads and Others. Also, end user surveys comprising of consumers are also conducted to understand consumer behavior.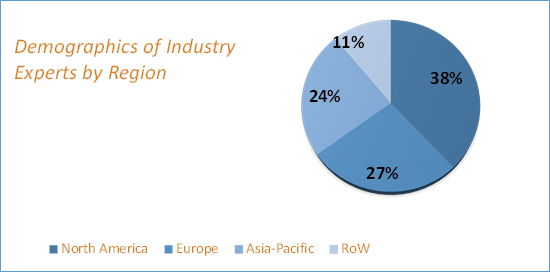 Source: VynZ Research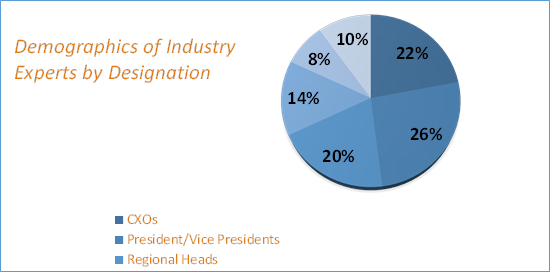 Source: VynZ Research