Industry Overview
The global 5G in healthcare market is expected to grow from USD 50.1 billion in 2022 to USD 470.71 billion by 2030. It is predicted to grow at a CAGR of 33.45% during the forecast period. The IoT ecosystem is growing and will enable networks to link billions of devices. The introduction of 5G networks in healthcare is expected to be one of the greatest innovations in the healthcare sector, enabling everything from the remote diagnosis of the Covid virus to autonomous driving robots within the operation room. It has a lot to offer and will revolutionize healthcare with its strong connectivity, extremely low latency, widespread coverage, and high speed. Thus, 5G technology is propelling healthcare innovation through mixed/augmented/virtual reality, remote medical learning, and artificial intelligence.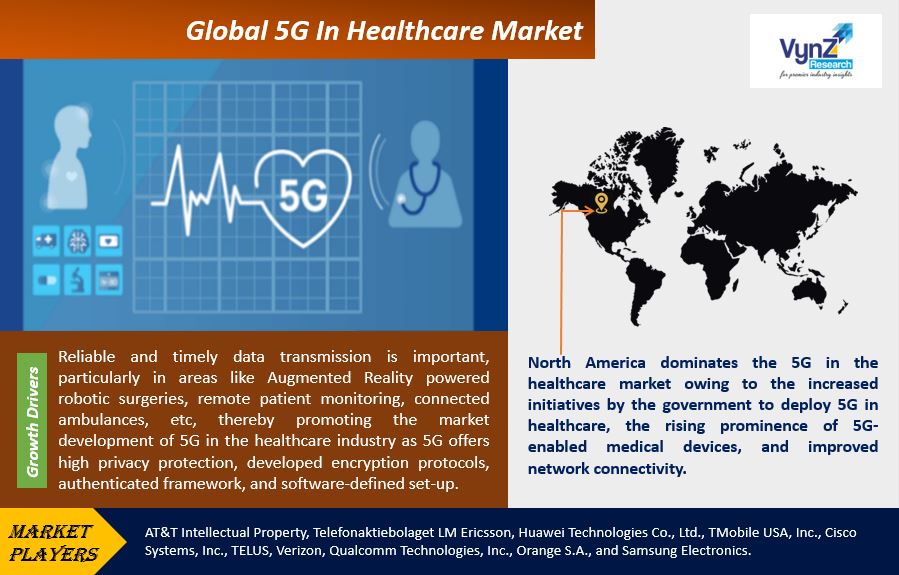 The Russia-Ukraine crisis might have serious consequences for the 5G in the healthcare business, including interruption of the worldwide supply chain, deployment delays, and less international cooperation.  The market is a worldwide market, and international collaboration is critical to ensuring 5G technology interoperability and standards. The whole impact of the dispute on the market, however, remains to be seen, and it is critical to continuously watch the situation and adjust to any changes as they arise.
Market Segmentation
Insight by Component
Based on Components, The Global 5G in Healthcare Market is segregated into Hardware, Connectivity, and Services. The services are further divided into Professional Services and Managed Services. The hardware segment dominates the market because of the growing demand for regular device replacement or upgradation to make the best use of the market's current innovations along with the optimum use of developed technologies having massive connectivity and rising need for high or ultra-high bandwidths. 5G hardware technology is used in a range of applications such as telediagnosis, data transmission, telerobotic surgery, wearable devices, etc.
Insight by Application
Based on Application, The Global 5G in Healthcare Market is categorized into Healthcare Management Software, Remote Healthcare, Connected Medical Devices, AR,VR, Asset Tracking, and Others. Remote healthcare is further divided into Remote Patient Monitoring, Virtual Consultations, and Video-Enabled Prescription Management. Remote healthcare is expected to contribute the largest market share during the analysis period due to the mounting geriatric population, increased need for home healthcare services, and increase demand for remote health checkups. Moreover, remote patient monitoring is crucial for chronic management and effective and proactive healthcare services. Connected medical devices are predicted to have a high CAGR during the forecast period due to the rising market demand for medical devices by consumers for remote regular health tracking, increasing adoption of telehealth devices, and increased emphasis on quality care and patient safety, and rising trend towards home healthcare.
Insight by End User
Based on End Users, The Global 5G in Healthcare Market is bifurcated into Healthcare Providers and Healthcare Payers. Healthcare providers are expected to have the highest growth during the forecast period owing to rising patient volume, demand for efficient healthcare systems, investment in digital healthcare, adoption of telehealth consultations, and a rising number of ambulatory surgical centers and hospitals.
Global Skin Booster Market Report Coverage
| | |
| --- | --- |
| Report Metric | Details |
| Historical Period | 2018–2022 |
| Base Year Considered | 2023 |
| Forecast Period | 2023 - 2030 |
| Market Size in 2022 | $50.1 Billion |
| Revenue Forecast in 2030 | $470.71 Billion |
| Growth Rate | CAGR 33.45% |
| Segments Covered in the Report | By Component, By Application, and By End User |
| Report Scope | Market Trends, Drivers, and Restraints; Revenue Estimation and Forecast; Segmentation Analysis; Impact of COVID-19; Companies' Strategic Developments; Market Share Analysis of Key Players; Company Profiling |
| Regions Covered in the Report | North America, Europe, Asia-Pacific, Middle East, and Rest of the World |
Industry Dynamics
Growth Drivers
Reliable and timely data transmission is important, particularly in areas like Augmented Reality powered robotic surgeries, remote patient monitoring, connected ambulances, etc, thereby promoting the market development of 5G in the healthcare industry as 5G offers high privacy protection, developed encryption protocols, authenticated framework, and software-defined set-up. Also, 5G in the healthcare market aids in contributing to telemedicine, increased adherence to video-enabled medication, effective and speedy transmission of vast amounts of data to treat life-threatening diseases, enhancement in communication, secure online consultations, increased implementation of wearable devices, and availability of low-cost sensors, thereby propelling market advancement. Nevertheless, the increased number of launches of AR, VR devices for medical applications, rising demand for high-speed connectivity, and mounting R&D investments by key players will propel the market development of 5G in healthcare industry.
Challenges
The huge cost to deploy 5G network is one of the challenges that may stymie market expansion. Also, the high production cost of 5G infrastructure in healthcare, data breach, and security concerns will restrain the market development of 5G in healthcare industry. Added to that, the increased cost of 5G medical technologies and devices in low-middle-income nations may deter most healthcare providers and payers from adopting 5G networks.
Opportunities
The integration of 5G technology and AI will lead to an improvement in the healthcare sector. AI can personalize healthcare plans for patients, analyze data to identify anomalies and disease outbreaks and aid healthcare providers to make informed decisions. The AI can analyze medical images and identify health issues in a speedy and proactive manner. Furthermore, the availability of digital networks and rising access to broadband in various countries will offer new prospects for solution providers. Thus providing market opportunities for 5G in the healthcare sector.
Geographic Overview
North America
Europe
Asia Pacific (APAC)
Rest of the World (RoW)
North America dominates the 5G in the healthcare market owing to the increased initiatives by the government to deploy 5G in healthcare, the rising prominence of 5G-enabled medical devices, and improved network connectivity. Also, it is hub of It and ICT sectors that ahs led to easy availability of 5G- enabled devices and associated network devices in the region.  
Competitive Insight
The key players in 5G Healthcare market are using strategies like service launch, agreement, business expansion, collaborations, partnerships, and acquisitions to stay competitive in the industry. Manufacturing locally to reduce operational costs is an important business strategy utilized by manufacturers in the 5G healthcare industry to benefit clients and grow market share.
Orange, a trusted telecom operator, has been helping healthcare providers with strategic development for the past 17 years, from digital transformation to increasing care quality and expanding access to as many people as possible. Pharmaceutical laboratories, medical device makers, the in vitro diagnostics business, and BioTech and MedTech startups are just a few of the numerous healthcare organizations that can test and develop new novel use cases for the 5G Standalone (SA) network. The opening of the Orange 5G Lab in Liege, Belgium, presented an opportunity to show a 5G SA application (digital twin of a robot with augmented reality) in the Health Industries and Technologies sector.
Physical and digital healthcare will continue to evolve as 5G technology expands. T-Mobile's 5G Advanced Network Solutions enable healthcare providers to broaden their thinking about care in the digital era and deliver reliable connected care across the country. T-Mobile for Business is committed to providing healthcare businesses with the connectivity solutions and dedicated, exceptional support they require to stay in touch with both staff and patients.
Recent Development by Key Players
The United States Department of Veterans Affairs chose TMobile as its principal wireless provider in April 2023, recommitting to extending healthcare for veterans across the country. T-Mobile will deploy an estimated 50,000 wireless lines for VA healthcare professionals, including doctors, nurses, social workers, and crisis hotline employees, as part of the arrangement, so they can stay connected to the millions of veterans they assist. The contract for internet at the VAs Community-Based Outpatient Clinics (CBOCs), which provide primary and mental health care in rural areas, also includes TMobile 5G Internet (Fixed Wireless Access).
Cisco, a worldwide technology pioneer, and NTT Ltd., a leading provider of IT infrastructure and services, announced intentions to collaborate and accelerate Private 5G adoption in the Automotive, Logistics, Healthcare, Retail, and Government sectors in February 2023.
Key Players Covered in the Report
Some of the major players in the global 5G in healthcare market include AT&T Intellectual Property, Telefonaktiebolaget LM Ericsson, Huawei Technologies Co., Ltd., TMobile USA, Inc., Cisco Systems, Inc., TELUS, Verizon, Qualcomm Technologies, Inc., Orange S.A., and Samsung Electronics.
The 5G in healthcare market report offers a comprehensive market segmentation analysis along with an estimation for the forecast period 2023–2030.
Segments Covered in the Report
By Component

Hardware
Connectivity
Services

Professional Services
Managed Services

By Application 

Healthcare Management Software
Remote Healthcare

Remote Patient Monitoring
Virtual Consultations
Video-Enabled Prescription Management

Connected Medical Devices
AR/VR
Asset Tracking
Others
Region Covered in the Report
North America
Europe

Germany
U.K.
France
Italy
Spain
Russia
Rest of Europe

Asia-Pacific (APAC)

China
Japan
India
South Korea
Rest of Asia-Pacific

Rest of the World (RoW)

Brazil
Saudi Arabia
South Africa
U.A.E.
Other Countries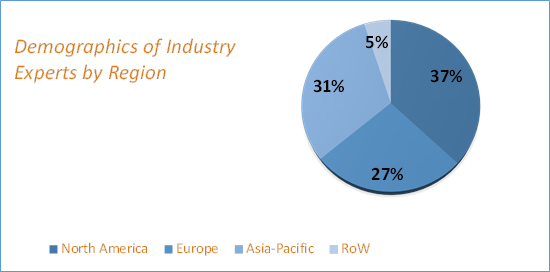 Source: VynZ Research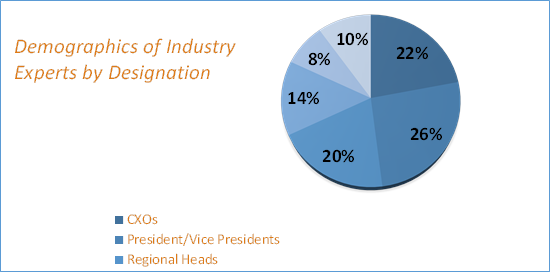 Source: VynZ Research