Industry Overview
The global derma cosmetics market was valued at USD 56.0 billion in 2022 and is expected to grow at a CAGR of 6.2% during the forecast period (2023–2030). The market is growing due to an extensive number of conferences and seminars, increasing pervasiveness of skin diseases, and extensive consciousness among citizens toward appearance. Furthermore, increasing demand and knowledge amongst women for genuine effective products have further nurtured the development and made derma cosmetics products largely available to consumers. The dermacosmetics market refers to the segment of the cosmetics industry that focuses on products specifically formulated to enhance and maintain the health and appearance of the skin. Dermacosmetics combine elements of both dermatology and cosmetics, offering products that provide therapeutic benefits while also enhancing beauty.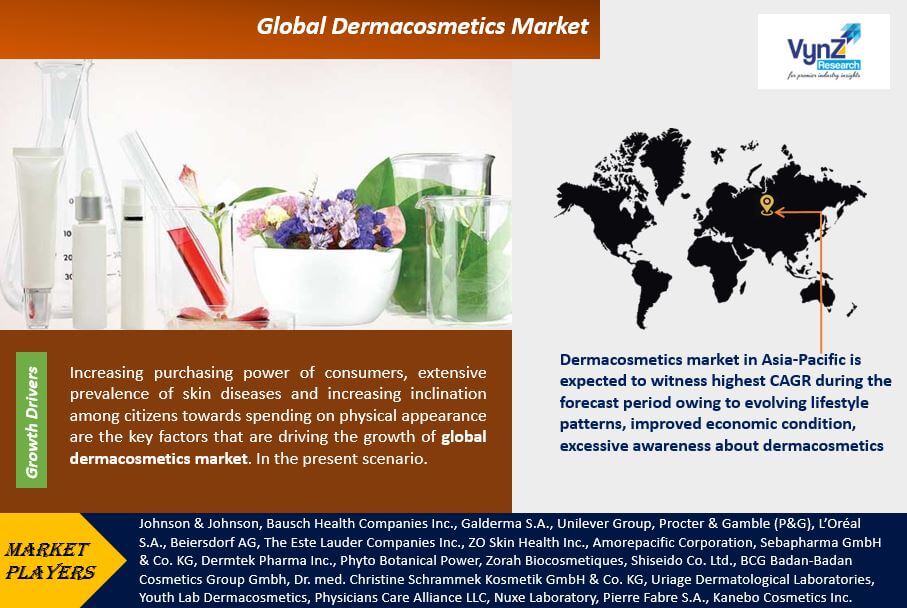 The dermacosmetics market has experienced significant growth in recent years due to the increasing demand for skincare products that offer both cosmetic and therapeutic benefits. Consumers are seeking products that not only enhance their appearance but also improve the health and condition of their skin. This market trend has led to the emergence of numerous brands and a wide range of dermacosmetic products catering to different skin concerns and preferences.
Market Segmentation
Insight by Product
On the basis of product, the global dermacosmetics market is categorised into haircare and skincare. Amongst these segments, the market for skincare products is anticipated to generate larger revenue due to increasing number patients suffering from skin diseases. 
Insight by Treatment
Based upon treatment, the global dermacosmetics market is segmented into hair and skin. Amongst these segments, skin treatment is anticipated to generate larger revenue due to awareness and accessibility of wide range of skincare products.
Insight by End User
Based upon the end user, the global dermacosmetics market is categorised into hospitals, clinics, medical spas, and salons, and at-home. Amongst these segments clinics, medical spas, and salons segment is estimated to contribute largest market revenue due to extensive number of skin treatment process undertaken in this segment.
Global Dermacosmetics Market Report Coverage
| | |
| --- | --- |
| Report Metric | Details |
| Historical Period | 2018–2022 |
| Base Year Considered | 2022 |
| Forecast Period | 2023 - 2030 |
| Market Size in 2022 | $56.0 Billion |
| Revenue Forecast in 2030 | $xx.x Billion |
| Growth Rate | CAGR 6.2% |
| Segments Covered in the Report | By Product, By Treatment and By End User |
| Report Scope | Market Trends, Drivers, and Restraints; Revenue Estimation and Forecast; Segmentation Analysis; Impact of COVID-19; Companies' Strategic Developments; Market Share Analysis of Key Players; Company Profiling |
| Regions Covered in the Report | North America, Europe, Asia-Pacific, Middle East, and Rest of the World |
Industry Dynamics
Growth Drivers
Increasing purchasing power of consumers, extensive prevalence of skin diseases and increasing inclination among citizens towards spending on physical appearance are the key factors that are driving the growth of global dermacosmetics market. In the present scenario, consumers have increased understanding of their skin pertaining to its reaction to several external stresses such as pollution and sunlight. Consumers are much aware about the way how skin ages, wrinkles appear, skin conditions develop and how skin loses its firmness as a result to which dermacosmetics market are witnessing rapid growth globally.
Skin health focus: Dermacosmetics are designed to address various skin concerns, such as acne, aging, hyperpigmentation, dryness, and sensitivity. These products often contain active ingredients that have been clinically proven to improve the condition of the skin.
Dermatologist involvement: Dermacosmetics are typically developed in collaboration with dermatologists and other skincare experts. This collaboration ensures that the products are safe, effective, and suitable for different skin types.
Scientific approach: Dermacosmetics rely on scientific research and clinical studies to support their claims. Many brands invest in research and development to create innovative formulations and technologies that deliver targeted skincare benefits.
Integration of cosmetics and skincare: Dermacosmetics bridge the gap between traditional cosmetics and medical skincare. They offer the benefits of cosmetics, such as coverage and enhancement of appearance, while also providing therapeutic effects for skin health.
Increasing consumer awareness: With growing interest in skincare and self-care, consumers are becoming more aware of the importance of using products that are beneficial for their skin. Dermacosmetics cater to this demand by offering a holistic approach to beauty and skincare.
Wide range of product categories: Dermacosmetics encompass various product categories, including cleansers, moisturizers, serums, masks, sunscreens, and makeup products with skincare benefits. These products are often formulated with specific active ingredients, such as hyaluronic acid, retinol, vitamin C, and peptides.
Distribution channels: Dermacosmetics are available through various distribution channels, including retail stores, specialty skincare boutiques, pharmacies, e-commerce platforms, and direct-to-consumer channels.
Restraints
Stringent government policies regarding the use of ingredients in dermacosmetics product and development of counterfeiting skincare products are the key factors that are anticipated to hamper the growth of global dermacosmetics market.
Increasing number of dermacosmetics conferences and large number of cases portraying teens growing older at an early age are another factor that is driving the growth of global dermacosmetics market.
Geography Insight
Dermacosmetics market in Asia-Pacific is expected to witness highest CAGR during the forecast period owing to evolving lifestyle patterns, improved economic condition, excessive awareness about dermacosmetics, increasing personal disposable income of population and presence of key players in the region are factors driving the growth of dermacosmetics market. Increasing number of patients suffering from skin disorders, personal disposable income on skin treatment are another factor pertaining towards the growth of global dermacosmetics market. Furthermore, personal disposable income spending of citizens of South Korea towards improving their skin texture is further escalating the growth of global dermacosmetics market.
Competitive Insight
The key player in this market comprises both large as well and small service provides making it a fragmented market structure. Moreover, the eminent key players in the global dermacosmetics market are undertaking mergers and acquisitions and collaborations in order to expand their product portfolio and gaining competitive advantage. 
Some of the players having prominent presence in the global dermacosmetics market include Johnson & Johnson, Bausch Health Companies Inc., Galderma S.A., Unilever Group, Procter & Gamble (P&G), L'Oréal S.A., Beiersdorf AG, The Este Lauder Companies Inc., ZO Skin Health Inc., Amorepacific Corporation, Sebapharma GmbH & Co. KG, Dermtek Pharma Inc., Phyto Botanical Power, Zorah Biocosmetiques, Shiseido Co. Ltd., BCG Badan-Badan Cosmetics Group Gmbh, Dr. med. Christine Schrammek Kosmetik GmbH & Co. KG, Uriage Dermatological Laboratories, Youth Lab Dermacosmetics, Physicians Care Alliance LLC, Nuxe Laboratory, Pierre Fabre S.A., Kanebo Cosmetics Inc., and Allergan plc.
Primary Research
VynZ Research conducts extensive primary research to understand the market dynamics, validate market data and have key opinions from the industry experts. The key profiles approached within the industry includes, CEO, CFO, CTO, President, Vice President, Product Managers, Regional Heads and Others. Also, end-user surveys comprising of consumers are also conducted to understand consumer behaviour.
The Dermacosmetics Market report offers a comprehensive market segmentation analysis along with an estimation for the forecast period 2023–2030.
Segments Covered in the Report
By Product

Skincare

Cream
Serum
Lotion
Cleanser
Gel
Toner
Others

Haircare

Shampoo
Conditioner
Others

By Treatment 

Skin

Anti-Aging
Skin Whitening
Acne Treatment
Others

Hair

Anti-Dandruff
Anti-Hair Fall
Hair Repair
Others

By Distribution Channel

Pharmacy and Retail Store
Online

By End-User

Clinics, Medical Spas, and Salons
Hospitals
At-Home
Region Covered in the Report
North America
Europe

Germany
U.K.
France
Italy
Spain
Russia
Rest of Europe

Asia-Pacific (APAC)

China
Japan
India
South Korea
Rest of Asia-Pacific

Rest of the World (RoW)

Brazil
Saudi Arabia
South Africa
U.A.E.
Other Countries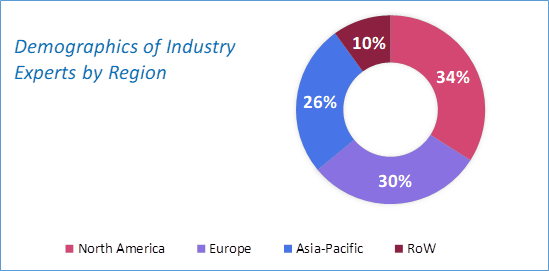 Source: VynZ Research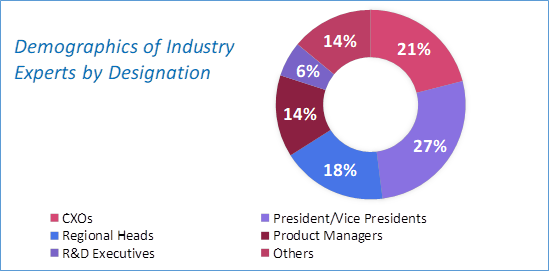 Source: VynZ Research