Industry Overview
During the forecast period 2023-2030, the Global AI-Enabled Medical Imaging Solutions Market was estimated at $0.86 billion in 2022 and is expected to reach $10.74 billion by 2030, rising at a CAGR of 27.5 percent. Increased demand for diagnostic imaging software is expected to lead to market growth in areas such as dentistry, orthopaedics, urology, neurology, and oncology. Demand is expected to be driven by the growing adoption of ultrasound imaging systems to facilitate faster diagnosis, particularly of chronic diseases. In addition, it is anticipated that continuous growth in the field of imaging technology, such as computer-aided diagnosis (CAD), would fuel demand for these platforms. Major players in the AI-enabled medical imaging solutions market include healthcare technology companies, imaging equipment manufacturers, and software developers. These companies often collaborate with healthcare providers and research institutions to validate and refine their AI algorithms and ensure regulatory compliance.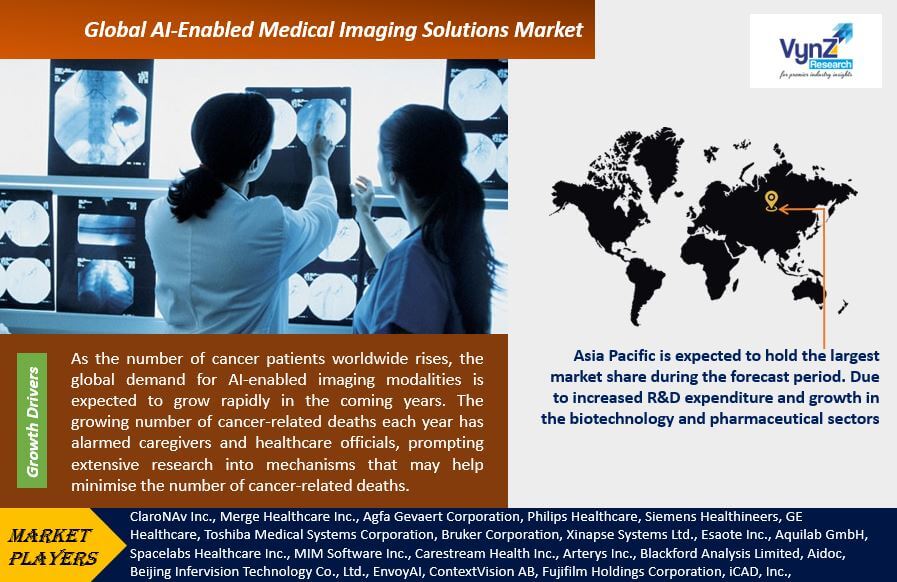 Market Segmentation
By Clinical Applications
•    Breast
•    Lung
•    Neurology
•    Cardiovascular
•    Liver
•    Prostate
•    Colon
•    Musculoskeletal
•    Others
Due to the growing prevalence of cardiovascular and congenital heart diseases and increasing government funding to enhance the accessibility of treatments, the cardiology segment accounted for the majority of the revenue of around 21.0 percent in 2019. In the coming years, the oncology and mammography segments are expected to experience substantial growth as the incidence of cancer rises at an unprecedented pace. This is likely to result in increasing demand over the forecast period for diagnostic solutions.
Based on Workflow
•    Image Acquisition
•    Image Analysis
•    Reporting and Communication
•    Predictive Analysis and Risk Assessment
•    Detection
•    Triage
•    Diagnosis and Treatment Decision Support
It is estimated that the image analysis workflow segment will dominate the market in the forecast period as it involves machine learning to understand the AI findings and report abnormalities. It aids the radiologist in making a quicker and more precise diagnosis, which is especially important for time-sensitive conditions like ischemic stroke.
Based on Geographies
•    North America
•    Europe
•    Asia-Pacific (APAC)
•    Rest of World
In terms of geographies, Asia Pacific is expected to hold the largest market share during the forecast period. Due to increased R&D expenditure and growth in the biotechnology and pharmaceutical sectors, the Asia Pacific region has led the market. Demand for the market would be triggered by the presence of a large patient pool. Business development would be aided by improved healthcare facilities and high disposable income.
Trends
On the back of increased digitization in developing and developed economies around the world, the global AI-enabled Imaging Modalities market is expected to expand significantly in the coming time zone. Artificial intelligence is driving increased and deeper penetration of cutting-edge Workflow, presenting a plethora of opportunities for the growth of AI, which is expected to gain not only miscellaneous industrial growth but also drive medical imaging modalities globally, especially in developing economies
Computer-aided detection (CAD) systems: These systems use AI algorithms to identify potential abnormalities in medical images and highlight them for further review by radiologists.
Computer-aided diagnosis (CADx) systems: These systems go beyond detection and provide diagnostic recommendations based on the analysis of medical images. They can help in differential diagnosis and treatment planning.
Quantitative imaging analysis tools: These tools use AI algorithms to extract quantitative measurements and biomarkers from medical images, aiding in disease characterization and treatment response assessment.
AI-powered image reconstruction: These solutions leverage AI techniques to enhance the quality of medical images, reduce artifacts, and improve image resolution, leading to more accurate diagnoses.
AI-guided surgical planning: AI algorithms can assist surgeons in preoperative planning by analyzing medical images and providing insights on the optimal surgical approach, anatomical landmarks, and potential risks.
Market Drivers
As the number of cancer patients worldwide rises, the global demand for AI-enabled imaging modalities is expected to grow rapidly in the coming years. The growing number of cancer-related deaths each year has alarmed caregivers and healthcare officials, prompting extensive research into mechanisms that may help minimise the number of cancer-related deaths.
In 2019, the 4D imaging segment accounted for the largest market share of 44.9%. Due to technological developments in 4D imaging technology allowing effective and accurate real-time visualization of the human body, thus removing distortion in procedures, this segment is expected to retain its leading position during the forecast era. A 3-dimensional image processing with real-time movement is 4D imaging. In the forecast era, due to the growing adoption of these technologies, the 3D and 4D imaging software solutions market is likely to experience lucrative growth.
Opportunity
The business environment for AI-enabled imaging modalities is currently undergoing major changes. There is an increase in investment in healthcare infrastructure growth, as well as growing evidence for effective and promising treatment and diagnosis assistance.This is leading too immense growth opportunities. As a result, the demand for AI-enabled imaging modalities could see significant growth. Furthermore, a slew of new players developing AI-powered imaging systems and software companies have entered the healthcare market. Both of these factors have contributed to a major increase in the sales of AI-based imaging modality systems around the world.
Challenges
The main challenges faced by this market consist of physicians' apprehensions about adopting new technology like AI, as well as privacy and security issues about healthcare data As a result, these developments are expected to have a huge effect on the healthcare service robots industry in the next five years, resulting in a multifold increase in market size.
COVID-19 Impact on the AI-Enabled Medical Imaging Solutions Market
Due to the outbreak of the novel coronavirus, healthcare industrialists around the world have experienced a panning out of income effect, which has caused a disruption in the adoption of such innovations, resulting in a drop in market value. However, as the curve for the covid disease flattens, the market is expected to ramp up.
Global AI-Enabled Medical Imaging Solutions Market Report Coverage
| | |
| --- | --- |
| Report Metric | Details |
| Historical Period | 2018–2022 |
| Base Year Considered | 2022 |
| Forecast Period | 2023 - 2030 |
| Market Size in 2022 | $0.86 billion |
| Revenue Forecast in 2030 | $10.74 billion |
| Growth Rate | CAGR 27.5% |
| Segments Covered in the Report | By Clinical Application and By Workflow |
| Report Scope | Market Trends, Drivers, and Restraints; Revenue Estimation and Forecast; Segmentation Analysis; Impact of COVID-19; Companies' Strategic Developments; Market Share Analysis of Key Players; Company Profiling |
| Regions Covered in the Report | North America, Europe, Asia-Pacific, Middle East, and Rest of the World |
Key Players
•    ClaroNAv Inc.
•    Merge Healthcare Inc.
•    Agfa-Gevaert Corporation
•    Philips Healthcare
•    Siemens Healthineers
•    GE Healthcare
•    Toshiba Medical Systems Corporation
•    Bruker Corporation
•    Xinapse Systems Ltd.
•    Esaote Inc.
•    Aquilab GmbH
•    Spacelabs Healthcare Inc.
•    MIM Software Inc.
•    Carestream Health Inc.
•    Arterys Inc.
•    Blackford Analysis Limited
•    Aidoc
•    Beijing Infervision Technology Co., Ltd.
•    EnvoyAI
•    ContextVision AB
•    Fujifilm Holdings Corporation
•    iCAD, Inc.
•    Nuance Communications, Inc.
Recent News
•    In 2020, a report by the Radiological Society of North America (RSNA) stated how an automated abdominal computed tomography (CT) image deep learning analysis will deliver a more precise body composition calculation and better predict major cardiovascular events, such as heart attack and stroke, better than total weight or body mass index (BMI).
The AI-Enabled Medical Imaging Solutions Market report offers a comprehensive market segmentation analysis along with an estimation for the forecast period 2023–2030.
Segments Covered in the Report
By Clinical Application

Breast
Lung
Neurology
Cardiovascular
Liver
Prostate
Colon
Musculoskeletal
Others

By Workflow

Image Acquisition
Image Analysis
Reporting and Communication
Predictive Analysis and Risk Assessment
Detection
Triage
Diagnosis and Treatment Decision Support
Region Covered in the Report
North America
Europe

Germany
U.K.
France
Italy
Spain
Russia
Rest of Europe

Asia-Pacific (APAC)

China
Japan
India
South Korea
Rest of Asia-Pacific

Rest of the World (RoW)

Brazil
Saudi Arabia
South Africa
U.A.E.
Other Countries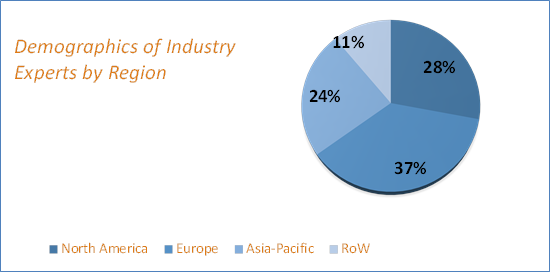 Source: VynZ Research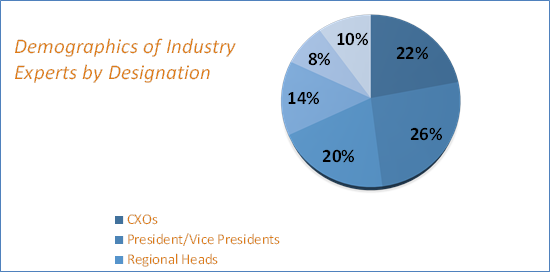 Source: VynZ Research