Industry Overview
The global home healthcare market was valued at USD 181.9 billion in 2022 and is anticipated to grow to USD 274.45 billion by 2030, at a CAGR of about 8.1% during the forecast period 2023-2030. The old saying, "There is no place like home" is increasingly becoming applicable to healthcare today. This is attributed to the increase in the prevalence of telehealth systems, the proliferation of chronic diseases, the rising cost of hospital beds, unavailability of the ambulance services in rural areas, the rising geriatric population, the rise in patient pool, increase in preference for treatment with home care settings, and rising rate of novel pandemic globally resulted in fueling the global home healthcare market growth over the forecast period. 
However, changing reimbursement policies restricted insurance coverage, and worries about patient safety are issues that are limiting the market's growth to some extent. Telehealth's expanding popularity and unexplored new markets offer considerable opportunities for players in-home healthcare market. 
The COVID-19 pandemic boosted the sale of home healthcare devices. Patients are opting for home care for their health ailments, thus influencing the growth of the home healthcare market. COVID-19 would positively influence a variety of home healthcare monitoring devices, including blood glucose monitors, blood pressure monitors, pulse oximeters, and temperature monitors. However, disruptions in the supply chain caused due to the halt in global operations are hindering market growth.
Market Segmentation
Insight by Product
On the basis of product, home healthcare is categorized into homecare diagnostic, therapeutic products, and mobility care products. The homecare diagnostic segment will be experiencing significant growth due to the increased prevalence of chronic diseases such as cardiopulmonary and cardiovascular diseases, diabetes, and arthritis The increase in technological development led to the launch of new products for self-monitoring such as multi-parameter diagnostic monitors, Holter and event monitors, activity monitors & wristbands, blood glucose monitors, blood pressure monitors, and ovulation and pregnancy test kits. As a result, there was significant demand for diagnostic equipment, which boosted market revenue throughout the projection period. Therapeutic products include oxygen delivery systems, nebulizers, ventilators, IV equipment, dialysis equipment, insulin delivery services, and inhalers and will dominate the global home healthcare segment. Mobility care products include wheelchairs, walkers & rollators, mobility scooters, canes, and crutches.
Insight by Service
On the basis of services, the global home healthcare market is segmented into skilled nursing services, rehabilitation therapy services, hospice and palliative care services, unskilled care services, respiratory therapy services, infusion therapy services, and pregnancy care services. The demand for skilled nurses at home to provide rehabilitation services, wound dressings, tube feedings, and maintain stable patient health is growing. Patients who have suffered major trauma as a result of accidents or strokes frequently seek rehabilitation treatments to regain their ability to speak, walk, and feed themselves. Rehabilitation therapy services remain at the top in terms of market share and CAGR because of the increase in the geriatric population and increased incidences of surgeries as a result of trauma.
Insight by Indication
On the basis of indication, the market is divided into cardiovascular disorders & hypertension, diabetes, respiratory diseases, pregnancy, mobility disorders, hearing disorders, cancer, wound care, and others. The diabetes segment is anticipated to have a high CAGR during the forecast period 2023-2030 due to the rising number of diabetic patients. Monitoring blood sugar at home helps develop an overall diabetes treatment plan and the management of blood sugar medications, nutrition, and exercise. The global respiratory disease segment is anticipated to reach approx. USD 43 billion by 2030. Cardiovascular disorder holds a dominant position in the home healthcare market. The prevalence rates of cardiovascular disease are high in European countries. 
Insight by End-User
On the basis of end-user, the home healthcare market is subdivided into independent homes/villas, condominiums/apartments, elderly care homes, and other residents. Elderly care homes fulfill the need and requirements of senior citizens.  According to WHO, the global population of the age group 60 years and above is anticipated to reach 2 billion in 2050. The decrease in fertility rates and increasing life expectancy are driving up the share of elders in the overall population. Therefore, the demand for healthcare products and services for elderly care is expected to rise substantially.
Global Home Healthcare Market Report Coverage
| | |
| --- | --- |
| Report Metric | Details |
| Historical Period | 2018–2022 |
| Base Year Considered | 2022 |
| Forecast Period | 2023 - 2030 |
| Market Size in 2022 | $181.9 Billion |
| Revenue Forecast in 2030 | $274.45 Billion |
| Growth Rate | CAGR 8.1% |
| Segments Covered in the Report | Product, Service, Indication and End-User |
| Report Scope | Market Trends, Drivers, and Restraints; Revenue Estimation and Forecast; Segmentation Analysis; Impact of COVID-19; Companies' Strategic Developments; Market Share Analysis of Key Players; Company Profiling |
| Regions Covered in the Report | North America, Europe, Asia-Pacific, Middle East, and Rest of the World |
Industry Dynamics
Industry Trends
There is an increase in demand for home healthcare worldwide as they are cost-effective. The cost of home healthcare is far more enticing than hospital care because consumers want to save money and there is uncertainty in the global economy. Despite high demand, there is a global scarcity of skilled healthcare personnel. Quality and consistent healthcare are the main requirements of the industry.
Growth Drivers
There is a significant demand for telehealthcare, a rise in the growth of home-based tele-critical care & isolation due to the COVID-19 pandemic, and increasing investment in smart monitoring solutions and tele-ICU are the growth drivers for the home healthcare market globally.
Rise in Chronic Diseases: The prevalence of chronic diseases, such as cardiovascular diseases, diabetes, respiratory disorders, and neurological conditions, is on the rise globally. These conditions often require long-term management and care, which can be delivered efficiently in a home healthcare setting. Home healthcare services provide personalized care plans, medication management, and disease monitoring, contributing to better outcomes and improved quality of life for patients with chronic diseases.
Cost-Effectiveness: Home healthcare is considered a cost-effective alternative to inpatient care or long-term institutional care. Hospitalizations and nursing home stays can be expensive, and home healthcare offers a more affordable option for patients. By receiving care at home, patients can reduce hospital readmissions, minimize healthcare costs, and utilize resources more efficiently. This cost-effectiveness is particularly important for healthcare systems facing financial constraints and seeking ways to provide quality care while managing expenses.
Technological Advancements: Advances in medical technology and telehealth solutions have played a significant role in driving the growth of the home healthcare market. Telehealth enables healthcare professionals to remotely monitor patients, deliver virtual consultations, and provide real-time support. Remote patient monitoring devices, wearable technology, and digital health platforms allow for better management of chronic conditions and early detection of potential health issues. These technological advancements have improved the accessibility and quality of home healthcare services, leading to increased adoption and market growth.
Challenges
The biggest challenge faced by home health service providers is the shortage of skilled home care practitioners who have expertise in healthcare facilities. The lack of service facilities i.e., life-sustaining and support-sustaining devices makes it tough to address the critical care needs of patients at home. Nowadays due to the COVID-19 pandemic, it is difficult to treat an illness that needs 24*7 examination which is affecting the global home healthcare market.  
Opportunities
Amid the COVID-19 outburst, home healthcare is a blessing for the healthcare industry as it provides comfort, independence, and social distancing to patients and healthcare workers. The rising demand for affordable healthcare options, technical advances, and various treatment processes will provide a lucrative opportunity for the global healthcare market. 
Geographic Overview
North America accounted for the largest home healthcare market owing to the existence of enhanced medical infrastructure, high level of awareness among patients, increase in investment in R&D facilities, and presence of many large-scale and small-scale healthcare service providers. Europe holds the second-largest share of the total home healthcare market owing to the rise in old age population and the rise in healthcare investments by the European government. The Asia Pacific is anticipated to have the fastest growth during the forecast period. This is attributed to the increasing geriatric population, increase in awareness about cost-effectiveness, rise in disposable income, need for affordable healthcare, and rising healthcare expenditures in developing economies such as China and India, which are expected to boost the growth of the home healthcare market in the Asia Pacific.
Competitive Insight
Key players are adopting various strategies to sustain themselves in the market such as mergers and acquisitions, research collaborations with other companies to launch innovative products and consolidate their market positions across the world.
In a developed region like North America, the entry of new players is challenging as the local players have established their reputation among customers. In emerging economies like APAC because of the growth opportunity, there is the entry of new players, resulting in changing the homecare healthcare service is immense.
In February 2019, Fresenius Medical Care acquired NxStage Medical, helping the company to leverage its manufacturing, supply chain, and marketing competencies across dialysis products and services, especially in-home dialysis and critical care.
Some of the key players operating in the home healthcare market: Fresenius SE & Co. KGaA, GENERAL ELECTRIC COMPANY, F. Hoffmann-La Roche Ltd, Amedisys, Kindred at Home, LHC Group, Inc., A&D Company, Limited, BAYADA Home Health Care, Abbott, OMRON Corporation.
The Home Healthcare Market report offers a comprehensive market segmentation analysis along with an estimation for the forecast period 2023–2030.
Segments Covered in the Report
By Product

Homecare Diagnostic
Therapeutic Products
Mobility Care Products

By Service

Skilled Nursing Services
Rehabilitation Therapy Services
Hospice and Palliative Care Services
Unskilled Care Services
Respiratory Therapy Services
Infusion Therapy Services
Pregnancy Care Services

By Indication 

Cardiovascular Disorders & Hypertension
Diabetes
Respiratory Diseases
Pregnancy
Mobility Disorders
Hearing Disorders
Cancer
Wound Care
Others

By End-User 

Home/Villas
Condominiums/Apartments
Elderly Care Homes
Other Residents
Region Covered in the Report
North America
Europe

Germany
U.K.
France
Italy
Spain
Russia
Rest of Europe

Asia-Pacific (APAC)

China
Japan
India
South Korea
Rest of Asia-Pacific

Rest of the World (RoW)

Brazil
Saudi Arabia
South Africa
U.A.E.
Other Countries
Source: VynZ Research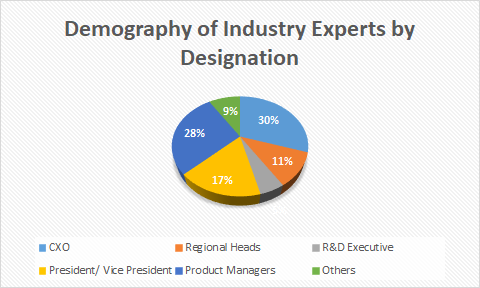 Source: VynZ Research