Industry Overview
The global computer-aided design (CAD) software market was valued at USD 10.8 billion in 2021 and is predicted to reach USD 16.6 billion by 2030, growing at a CAGR of 7.9% during the forecast period. The factor responsible for the growth of CAD software across the globe is the more usage of CAD software in the automotive and manufacturing industries.
Market Segmentation
Insight by Technology
Based on technology, the global CAD software market is divided into two-dimensional (2D) and three-dimensional (3D) CAD software. 3D CAD contributed larger revenue to the global CAD software market in 2020 than 2D CAD and is also expected to be the leading technology throughout the forecast period. Increase in demand for drawing efficiency and accuracy along with increasing penetration of 3D across various application areas are the major factors driving the growth of the global 3D CAD software market.
Insight by Model
Based on the model, the global CAD software market is categorized into solid, surface, and wire-frame models. Among these, solid model contributed the largest revenue to the global CAD market, and is also expected to register the highest growth during the forecast period owing to the surge in the focus on precise designing and professional product prototyping.
Insight by Application
Automotive application has been contributing largest revenue in the global CAD software market. Complexity is rising everywhere, putting tremendous pressure on engineering organizations to become more effective, and faster with respect to product designing. As automakers across the globe are pinning their hopes on rising demand of advance, safe and reliable products, they are bound to introduce new variants and designs with latest designing software. CAD enables automakers to easily change and refine a design with high precision, covering all the features and dimensions of a particular product. The demand for advanced CAD software is also gaining high prominence in other application areas such as industrial machinery, aerospace, defense, and healthcare.
Industry Dynamics
Growth Drivers
The demand for quality automotive products has increased in recent years. Users are significantly focusing on quality products over brand value. This has resulted in a major recall of products by many manufacturers in the market. With millions of connected cars expected to be on road in coming years, designers are considering advanced solutions and tools provided by CAD software to align the design and development of products with error-free manufacturing. CAD plays a major role in ensuring utmost quality and precision while helping in manufacturing each part in the automotive industry.
Moreover, due to the increased investment in research and development (R&D) by product manufacturers to compete in the market, CAD software has gained significant interest of designers to produce less vulnerable automotive products. In addition, it lowers product recalls and further enables complex simulations of how new product designs will behave and function in response to the real-world forces while speeding up the time to market
Challenges
The high price of advanced CAD software is also a major factor negatively impacting the growth of the CAD software market. Due to high implementation and maintenance costs, advanced CAD software is not preferred by small-scale industries and designers. Apart from this, advanced CAD software require high configurable workstations to run effectively, thus, increasing the overall IT budget of the users.
Geographic Overview
Geographically, North America is the largest revenue contributor to the CAD software market. The rising usage of CAD in aerospace and automotive industries for prototyping products prior to production, is fueling its demand. In both industries, the design process contributes a small fraction of the total production cost. However, sometimes designing time varies and can make up to 40% of the overall project cost. In this context, CAD plays a significant role to bring down this cost to minimum, within the timeframe.
Asia-Pacific is projected to register the highest growth rate during the study timeframe, owing to the surge in the adoption of CAD software in the healthcare industry to provide better health treatment to people. In addition, the usage of CAD in the healthcare industry enables medical practitioners to design devices that make a disabled persons independent from the need of healthcare workers. Also, CAD is getting widely implemented for aiding breast tissue reconstruction in cancer patients, which is augmenting the market growth.
Competitive Insight
Key players operating in the global CAD software market include Dassault Systèmes SE, Autodesk Inc., Bentley Systems Inc., PTC Inc., Trimble Inc., Gstarsoft Co. Ltd., Hexagon AB, AVEVA Group plc., 3D Systems Corporation, CNC Software Inc., IronCAD LLC, AO Nanosoft, and SolidCAM GmbH. 
Primary Research
VynZ Research conducts extensive primary research to understand the market dynamics, validate market data, and have key opinions from industry experts. The key profiles approached within the industry includes, CEO, CFO, CTO, President, Vice President, Product Managers, Regional Heads and Others. Also, end user surveys comprising of consumers are also conducted to understand consumer behavior.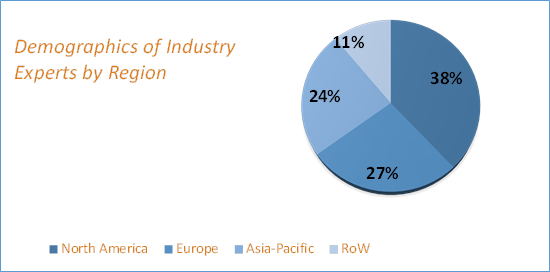 Source: VynZ Research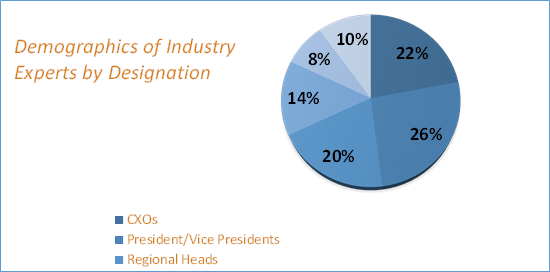 Source: VynZ Research