Industry Overview
In 2022, the global ESG reporting software market was valued at $0.7 billion. The market is predicted to grow at a CARG of 15.9% over the forecast period, reaching $ 1.5 billion by the end of 2030.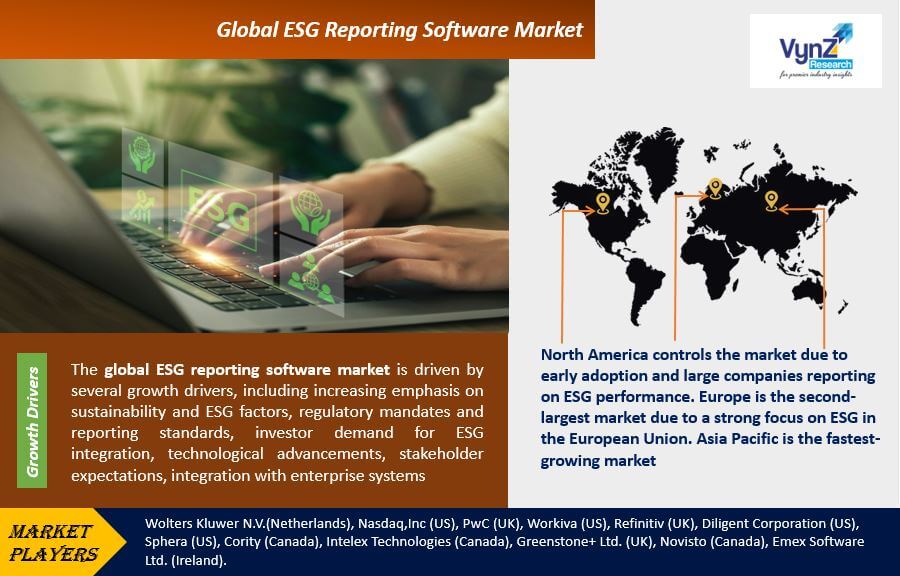 The global ESG (Environmental, Social, and Governance) reporting software industry is expanding rapidly as businesses throughout the world recognize the value of evaluating and revealing their sustainability performance. ESG reporting software assists businesses in collecting, analyzing, and reporting on ESG data, allowing them to track sustainability programs, comply with legislation, and satisfy the expanding needs of investors and stakeholders. It automates data collection, analytics, compliance, stakeholder engagement, risk management, materiality evaluation, and connection with business systems such as ERP and EHS. It provides strong analytics capabilities for tracking sustainability targets in real-time, analyzing trends, and generating custom reports. ESG reporting software also supports businesses in meeting ESG reporting requirements and laws, ensuring reporting framework compliance. Integration with these platforms enhances data sharing and accuracy, hence enhancing the overall sustainability reporting process.
The increased demand from investors, regulators, and consumers for transparent and standardized ESG data continues to drive the ESG reporting software industry. ESG reporting software vendors are integrating AI and data analytics technology to increase data gathering, processing, and reporting capabilities. According to the rising number of ESG reporting frameworks and standards, such as SASB and TCFD, organizations can combine their reporting with applicable standards and meet consumer requests. Key market participants are forming partnerships with ESG data suppliers, sustainability consultants, and industry groups to supply comprehensive ESG data and expand the scope of ESG reporting software solutions.
Market Segmentation
Insight by Organization Size
The market is divided into small & medium-sized enterprises (SMEs) and large enterprises. Due to the complexity of their ESG reporting needs, large organizations are the most frequent users of ESG reporting software. As SMEs become more aware of the benefits of ESG reporting, they are increasingly embracing ESG reporting tools.
Insight by Deployment Mode
ESG reporting software is available for on-premises or cloud deployment. Cloud-based solutions are hosted and accessed remotely, whereas on-premises solutions are deployed and controlled within an organization's infrastructure. The deployment type chosen may be influenced by considerations such as security, scalability, and IT infrastructure capabilities.
Insight by Industry
The global market is divided into industries such as retail and consumer goods, BFSI, IT and telecommunications, healthcare, manufacturing, and others. The BFSI sector will lead the market due to the high level of evaluation of lending, investment, and operational policies. Financial institutions use ESG scores to determine if an investment is sustainable for its investors, shareholders, and the financial environment. ESG criteria are used to evaluate firm performance. Firm ethics and the sustainability of investment and loan portfolios are among the performance parameters assessed by financial institutions. During the forecast period, the availability of ESG criteria by ESG reporting software is expected to boost segment expansion.
Insight by Component
Based on component, the ESG reporting software market is divided into solutions and services segments. Software packages that provide all the features required for ESG reporting are solutions. Services are expert services that support the implementation and usage of ESG reporting tools by enterprises. The services segment is expected to increase rapidly throughout the forecast period due to many functions supplied by service providers that are beneficial to enterprises. ESG-as-a-Service API libraries and cloud hosting of gathered data are frequently used features that are likely to increase the market further. Professional service providers are likely to dominate industry growth, with complete ESG reports including sustainability analytics supplied to enterprises.
Insight by Functionality          
Based on functionality, The capability of ESG reporting software can vary. Some software may only gather and report data, while others may contain advanced functionality like as data analytics, stakeholder involvement, risk management, and integration with other enterprise systems. The level of capability may have an impact on the software's intended audience and pricing.
Global ESG Reporting Software Market Report Coverage
| | |
| --- | --- |
| Report Metric | Details |
| Historical Period | 2018–2022 |
| Base Year Considered | 2023 |
| Forecast Period | 2023 – 2030 |
| Market Size in 2022 | $0.7 Billion |
| Revenue Forecast in 2030 | $1.5 Billion |
| Growth Rate | CAGR 15.9% |
| Segments Covered in the Report | By Organization Size, By Deployment Mode, By   Industry, By Component, and By Functionality |
| Report Scope | Market Trends, Drivers, and Restraints; Revenue Estimation and Forecast; Segmentation Analysis; Companies' Strategic Developments; Market Share Analysis of Key Players; Company Profiling |
| Regions Covered in the Report | North America, Europe, Asia-Pacific, Middle East, and Rest of the World |
Industry Dynamics
Growth Drivers
The global ESG reporting software market is driven by several growth drivers, including increasing emphasis on sustainability and ESG factors, regulatory mandates and reporting standards, investor demand for ESG integration, technological advancements, stakeholder expectations, integration with enterprise systems, and competitive advantage and differentiation. Sustainability and ESG factors are increasingly recognized in business operations, leading organizations to adopt ESG reporting software to track, measure, and report on their sustainability efforts. ESG reporting software helps organizations comply with these regulations, ensure transparency, and improve user experience. Additionally, ESG reporting software helps organizations stand out in the marketplace by demonstrating their commitment to sustainability, responsible practices, and stakeholder engagement, leading to improved brand reputation, customer loyalty, and employee engagement. These growth drivers are driving the industry's evolution and adoption, enabling organizations to navigate the changing landscape of sustainability and meet the growing expectations of stakeholders and investors.
Challenges
A lack of standardization is a significant challenge in the global ESG reporting software market. There is currently no widely accepted standard for ESG reporting, resulting in inconsistencies and difficulties for enterprises. Different reporting frameworks and standards, such as GRI, SASB, and TCFD, have different requirements and indicators, making it challenging for businesses to coordinate their reporting practices. This lack of similarity impedes comparability and transparency since stakeholders struggle to make meaningful comparisons between organizations. It also adds additional costs to enterprises because they must navigate numerous reporting frameworks and change their reporting procedures accordingly. To address this issue, stakeholders and industry associations must work together to reach an agreement on a consistent worldwide standard for ESG reporting.
Opportunities
The global ESG reporting software market is expected to grow day by day. This growth is driven by increased demand from investors, regulators, and consumers and increasing regulations requiring companies to report on their ESG performance. Advances in technology are making it easier for companies to collect and manage ESG data, leading to more user-friendly and affordable solutions. The market presents opportunities for businesses to improve ESG performance, attract investors and customers, and comply with regulations. Therefore, businesses should consider investing in ESG reporting software to enhance their performance, attract investors and customers, and comply with regulations.
Geographic Overview
North America
Europe
Asia Pacific (APAC)
Rest of the World (RoW)
North America controls the market due to early adoption and large companies reporting on ESG performance. Europe is the second-largest market due to a strong focus on ESG in the European Union. Asia Pacific is the fastest-growing market due to increasing awareness of ESG issues and regulations. Latin America is relatively small but expected to grow in the coming years. The Middle East & Africa market is also expected to grow due to increasing awareness of ESG issues. The market is driven by increasing demand from investors, regulators, and consumers, as well as increasing regulations and technological advancements. Businesses should consider investing in ESG reporting software to improve their ESG performance, attract investors, and comply with regulations.
Competitive Insight
The key players in Global ESG reporting software market are using strategies like service, collaborations, agreements, business expansions, partnerships, and acquisitions to stay competitive in the industry. Businesses are realizing the importance of ESG reporting, and are looking for software solutions to help them comply with ESG reporting requirements and improve their ESG performance.
In 2023, Wolters Kluwer N.V. acquired Narrowcast Media, a cloud-based software provider for compliance and risk management, for an undisclosed sum. Narrowcast Media offers risk assessment, compliance monitoring, incident management, and training and education. The acquisition will expand Wolters Kluwer's compliance and risk management offerings, including Acuity Risk & Compliance, ALIS, and Employment Law Intelligence. This strategic move will provide a more comprehensive suite of solutions to meet the growing demand for these solutions.
On March 8, 2023, Nasdaq, Inc. and Workiva, Inc. announced cooperation to assist firms in improving their ESG reporting procedures. Nasdaq's ESG data and analytics will be combined with Workiva's ESG reporting platform, making it easier for businesses to gather, manage, and report on their ESG data.
Recent Development by Key Players
In March 2023, Refinitiv launched its ESG Data Hub. The hub houses ESG data and analytics from key sources. The data hub is intended to assist enterprises in collecting, managing, and reporting on ESG data.
In March 2023, Wolters Kluwer introduced its ESG Reporting Platform. The platform is a cloud-based system that assists firms in collecting, managing, and reporting on their environmental, social, and governance (ESG) data.
Key Players Covered in the Report
The ESG Reporting software market is dominated by providers such as Wolters Kluwer N.V.(Netherlands), Nasdaq,Inc (US), PwC (UK), Workiva (US), Refinitiv (UK), Diligent Corporation (US), Sphera (US), Cority (Canada), Intelex Technologies (Canada), Greenstone+ Ltd. (UK), Novisto (Canada), Emex Software Ltd. (Ireland).
The ESG Reporting Software Market report offers a comprehensive market segmentation analysis along with an estimation for the forecast period 2023–2030.
Segments Covered in the Report
By Organization Size

small & medium-sized enterprises (SMEs)
large enterprises

By Deployment Mode

on-premises
cloud deployment

By Industry

retail and consumer goods
BFSI
IT and telecommunications
healthcare
manufacturing
others

By Component

solutions
services segments

By Functionality

data analytics
stakeholder involvement
risk management
integration with other enterprise systems
Region Covered in the Report
North America
Europe

Germany
U.K.
France
Italy
Spain
Russia
Rest of Europe

Asia-Pacific (APAC)

China
Japan
India
South Korea
Rest of Asia-Pacific

Rest of the World (RoW)

Brazil
Saudi Arabia
South Africa
U.A.E.
Other Countries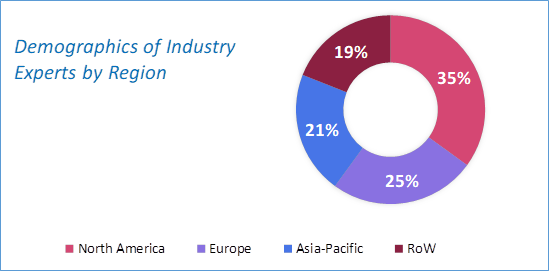 Source: VynZ Research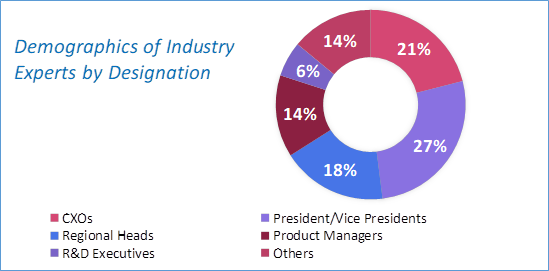 Source: VynZ Research