Industry Overview
The global hybrid cloud market worth USD 53 billion in 2022 and is estimated to generate revenue of USD 132 billion by 2030, at a CAGR of 18% during the forecast period of 2023-30.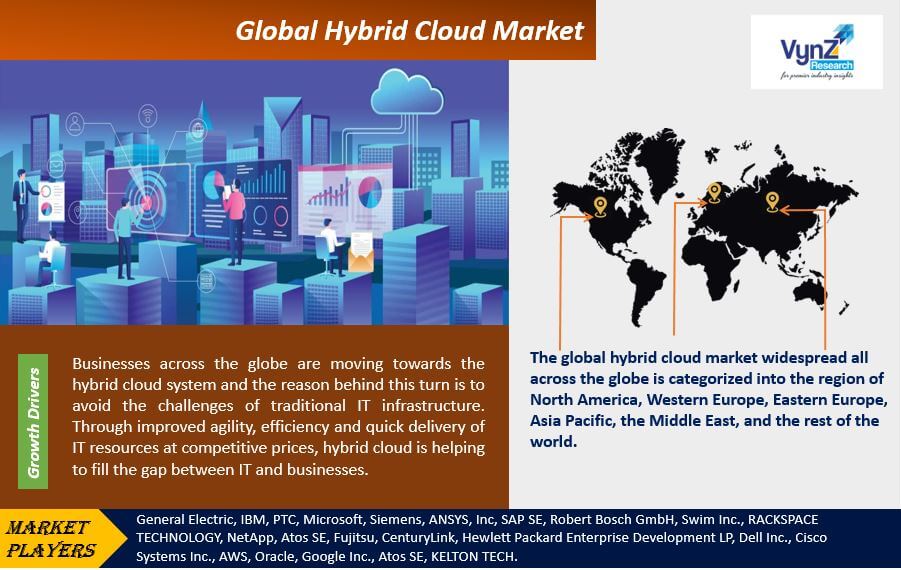 The global hybrid cloud market has seen considerable revenue development due to cloud computing installation in approximately 80% of businesses which fulfilled organizational needs by offering numbers of advantages, including scalability, reliability, flexibility, cheaper capital expenditure, and many more. Fluctuations in the demand for processing and computing serve as a primary driver of market revenue development. For the projection period, it is predicted that a considerable increase in revenue for the global hybrid cloud market will be due to the digital transformation. Large and medium size businesses are incorporating hybrid cloud solution in their IT based operations and leading market players such AWS, IBM, Microsoft and many more are providing hybrid cloud service (IaaS, PaaS, SaaS) to meet their requirements in line with digital transformation. Smaller companies are engaged in market expansion by modernizing their IT infrastructure and are predicted to drive steady to growth in the global market of hybrid solutions.
Covid-19 Impact
The COVID-19 outbreak had a positive effect on the global hybrid cloud market and compelled various businesses to modernize their technical infrastructure for long-term success. The COVID-19 pandemic compelled hybrid cloud market players to invest more in cloud services to modernize their technical infrastructure and ensure their long-term viability. The acceptance of work-from-home models due to pandemic has caused large enterprises to embrace hybrid cloud solutions at a higher and faster rate, which accelerated the market's growth.
Market Segment
Insight by Component
On the basis of component, global hybrid cloud market is categorized into solution and services. The market segment of solutions holds the dominating position by sharing largest revenue to the global market of hybrid cloud system. The leading cause behind this dominance is the increased demand and adoption of hybrid cloud solutions to reduce the critical workload of conventional system. Additionally, Hybrid cloud solutions provide the cost-effective approach to finely utilize multiple IT resources over private and public network, and this fuels the growth of hybrid market by solution.
Insight by Service type
On the basis of service type cloud management & orchestration, disaster recovery, and hybrid hosting make-up the global hybrid cloud market. During the projection period of 2022-30 the revenue CAGR for the hybrid hosting segment is estimated to grow faster than other hybrid cloud service types. The leading cause behind this expected growth of Hybrid hosting market is the tools and technique offered by this service type. Hybrid hosting uses advanced and highly secured tool techniques to provide cloud hosting solution with many advantages, such as access through a single point of contact, sharing the network infrastructure, and monitoring, delivering, and managing hosting services, which generates a high demand among businesses.
Insight by Service model
Based on the service model, global hybrid cloud market is bifurcated into Software as a Service (SaaS), Infrastructure as a Service (IaaS) and Platform as a Service (PaaS). During the forecast period, the Software as a Service (SaaS) category is predicated to hold the largest market share of the global market of hybrid clouds. SaaS is an intriguing substitute for traditional software installation in a commercial setting. This is because SaaS has several advantages, such as quick configuration and installation, inexpensive, easy integration and scalability, and seamless migration. These factors raised the demand for SaaS and and fuel market expansion.
Insight by organization size
Based on the organization size the global hybrid cloud market is divided into small & medium size, and large scale enterprises. During the forecast period of 2022-30, large scale enterprises are accounted to dominate the global market with largest revenue CAGR. The work-from-home model amid COVID-19 pandemic's fueled the faster growth rate for large scale businesses to  adopt the hybrid cloud solutions, which is estimated to continue during the projected period as well. Additionally, the small and medium-sized business segment will expand digitalization quickly in order to meet governmental norms hence this will lead the steady hybrid cloud market growth in the small & medium size organizations.
Insight by end-user
On the basis end-user global hybrid cloud market is bifurcated into government and public sectors, banking, finance, services and insurance (BFSI), retail, information and communication technology, and other industries. BFSI (banking, finance, services, and insurance) segment among various hybrid cloud market end holds the ruling position with largest revenue share. The reason behind this dominance is the exponential increase in online banking activity where cloud computing plays the significant role for leading market players to adopt the digital transformation. Additionally cost reduction, innovation, improving customer interactions, and expanding flexibility in the financial sector, which fuel the significant demand for hybrid cloud system in the BFSI sector.
Hybrid Cloud Market Report Coverage
| | |
| --- | --- |
| Report Metric | Details |
| Historical Period | 2018–2021 |
| Base Year Considered | 2022 |
| Forecast Period | 2022 - 2030 |
| Market Size in 2021 | $53.0 Billion |
| Revenue Forecast in 2027 | $132.0 Billion |
| Growth Rate | CAGR 18% |
| Segments Covered in the Report | By Component, By Service Type, By Service Model, By Organization Size and By End-User |
| Report Scope | Market Trends, Drivers, and Restraints; Revenue Estimation and Forecast; Segmentation Analysis; Impact of COVID-19; Companies' Strategic Developments; Market Share Analysis of Key Players; Company Profiling |
| Regions Covered in the Report | North America, Europe, Asia-Pacific, Middle East, and Rest of the World |
Industry dynamics
Growth Drivers
Businesses across the globe are moving towards the hybrid cloud system and the reason behind this turn is to avoid the challenges of traditional IT infrastructure. Through improved agility, efficiency and quick delivery of IT resources at competitive prices, hybrid cloud is helping to fill the gap between IT and businesses. It provides customers with outstanding performance and availability and allows enterprises the chance to grow their infrastructure and applications as needed. Hybrid clouds provide scalable economies while still safeguarding critical business data. Cost-effectiveness, secured infrastructure, delivering advanced services to clients, and competitive edge for businesses are the additional advantage of hybrid cloud system.
Challenges
The installation cost of a hybrid cloud solution is biggest challenge for the global hybrid cloud market to grow. Additionally, lack of technical expertise and customer's knowledge about the hybrid cloud system hamper the global market growth. Due to privacy and data security concerns, businesses are cautious to move their operations to the cloud.
Opportunities
It is estimated that the rise of hybrid IT services will open lucrative opportunities for the market, which will drive growth to the hybrid cloud market during the projected period. Furthermore, a wide range of market expansion opportunities are provided by the various technology breakthroughs. Among  technological advancements, the market's rise is supported by the integration of artificial intelligence (AI), the Internet of Things (IoT), machine learning (ML), and edge computing. Additional factors such as increased Software-as-a-Service (SaaS) adoption rates, multi-cloud adoption rates, and improvements in IT infrastructure are predicted to further fuel the market.
Geographical Overview
The global hybrid cloud market widespread all across the globe is categorized into the region of North America, Western Europe, Eastern Europe, Asia Pacific, the Middle East, and the rest of the world. Throughout the forecast period, North America is anticipated to hold the top spot in the global hybrid cloud market. Although during the forecast period, Asia Pacific is anticipated to increase at the fastest rate. The market in North America is dominated as a result of the quick integration of machine learning solutions with big data, the Internet of Things (IoT), and other cutting-edge technologies. Furthermore, a number of the leading providers of hybrid cloud solutions are well-represented in the area, which is anticipated to lead to significant revenue in the North American region over the course of the projected period. The market in Asia Pacific, which had the second-largest revenue share in 2021, is anticipated to experience the faster than Europe and other regions CAGR growth throughout the course of the forecast period. Major market giants like Alibaba and Microsoft, as well as nations like China, Japan, and India, have contributed and estimated significantly participate in global market growth.
Recent development by leading market players
In accordance with a recently announced cooperation, Citrix Systems and Google Cloud will launch a new Desktop-as-a-Service (DaaS) product on Google Cloud in 2021. The service makes use of Citrix's management plan and HDX protocol to facilitate the seamless delivery of virtualized applications and desktops on Google Cloud.

Tech Mahindra said in August 2021 that it had strengthened its relationship with Microsoft to enhance the capabilities of hybrid clouds. As part of the agreement, Microsoft Azure Stack HCI, a new hyper-converged infrastructure (HCI) product, will be used to accelerate the move to a hybrid cloud, aggregate virtualized workloads, and improve business resilience.
Leading Market players covered in this report
The competitive insight of the global hybrid cloud market includes information on competitors Some of the leading market players in the hybrid cloud market are General Electric (U.S.), IBM (U.S.), PTC (U.S.), Microsoft (U.S.), Siemens (Germany), ANSYS, Inc (U.S.), SAP SE (Germany), Robert Bosch GmbH (Germany, Swim Inc. (U.S.), RACKSPACE TECHNOLOGY (U.S.), NetApp (U.S.), Atos SE (U.S.), Fujitsu (Japan), CenturyLink (U.S.), Hewlett Packard Enterprise Development LP (U.S.), Dell Inc., (U.S.), Cisco Systems Inc., (U.S.), AWS (U.S.), Oracle (U.S.), Google Inc., (U.S.), Atos SE (France), KELTON TECH (India).
The Hybrid Cloud Market research includes a comprehensive market segmentation analysis as well as projections for the analysis period 2022-2030.
Segments Covered in the Report
By Component 
By Service Type

Cloud Management & Orchestration
Disaster Recovery
Hybrid Hosting Make-up

By Service Model

Software as a Service (SaaS)
Infrastructure as a Service (IaaS)
Platform as a Service (PaaS)

By Organization Size 

Small Size
Medium Size
Large Scale Enterprises

By End-User 

Government and Public Sectors
Banking
Finance
Services and Insurance (BFSI)
Retail
Information and Communication Technology
Other Industries
Region Covered in the Report
North America
Europe

Germany
U.K.
France
Italy
Spain
Russia
Rest of Europe

Asia-Pacific (APAC)

China
Japan
India
South Korea
Rest of Asia-Pacific

Rest of the World (RoW)

Brazil
Saudi Arabia
South Africa
U.A.E.
Other Countries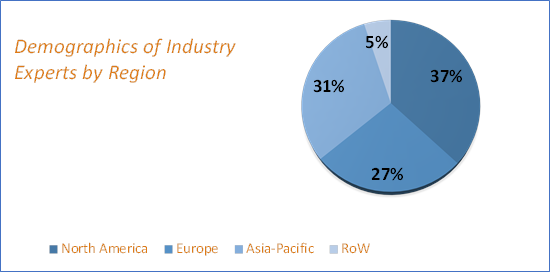 Source: VynZ Research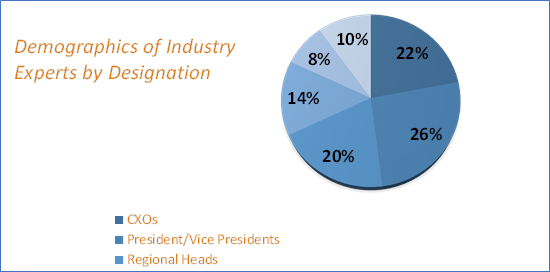 Source: VynZ Research