Industry Overview
The size of the revenue assurance market was valued at USD 536 million in 2021 and is expected to reach USD 882 million by 2030, during the forecast period at a Compound Annual Growth Rate (CAGR) of 9.2 percent. Revenue assurance refers to the collection of operations that enable businesses to correctly collect revenue for all the goods sold or services rendered. Instead of mitigating or correcting funding errors after they have occurred, the concepts or instruments enable businesses to observe and repair existing or possible revenue leakage points through networks and intermediate consumer and customer-facing processes and correct the data until it enters the billing systems of the company. Factors such as increasing focus of businesses on enhancing customer experience, rise in the use of subscription-based economy and need for automation solutions for revenue assurance: RPA are driving the market growth. Though, trust on human-led services for market growth is restraining the market growth. Moreover, growing demand for innovative payment services: Telco-OTT partnerships are the opportunities for the revenue assurance market.
Segmentation:
Based on Services
• Software
• Services
• Planning & Consulting
• Implementation and Customization
• Support and Maintenance
• Managed Services
Managed services segment to hold the largest market share going forward. Companies that do not have in-house revenue assurance capabilities outsource the role to specialist Managed Service Providers (MSPs). Organizations are projected to raise their demand for revenue assurance managed services as a result of rising costs and resource constraints.
Based on Deployment Mode
• Cloud
• On Premises
During the forecast period, the cloud segment is expected to expand at a faster CAGR. The growing adoption of revenue assurance solutions by small and mid-sized businesses has resulted in a substantial increase in revenue assurance system deployments in the cloud. Due to a lack of resources and money to invest in physical servers and IT resources to fund locally hosted solutions, these companies prefer cloud-based revenue assurance solutions.
Based on Geographies
• Africa
• Europe
• North America
• APAC
Over the forecast period, Asia Pacific is predicted to have the highest CAGR of 15.1 percent. Increased demand for cloud-based services from small and mid-sized businesses is driving the market in the area. The area is accelerating its digital transformation, which will continue to drive substantial investments in new and advanced technologies. In addition, the region's booming telecom sector is boosting business growth.
Trends:
The emergence of both large-scale and medium-scale revenue assurance providers has characterised the industry. In order to maintain their position in an increasingly competitive business setting, these businesses are actively investing in R&D activities to establish creative solutions. In addition, the market exhibits fierce competition among the major players, necessitating constant innovation and production of technologically advanced revenue assurance solutions.
For example, in June 2019, WeDo Technologies, a fraud management and revenue assurance specialist, convened more than 200 telecom experts at its WeMeet Europe event. WeMeet Europe provided insight into how 5G can challenge current telecom business models, as well as key areas where the company is investing in its product portfolio to help CSP risk reduction and revenue assurance strategies.
Market Drivers:
Digitization is one of the primary reasons responsible for the growth of revenue assurance market the increase in internet penetration, the increase in transaction data generation, the growth of small and medium-sized businesses providing digital service delivery solutions, the increase in subscription business models and the adoption of emerging technologies such as Big Data, ML and IoT.
Globally, Telecom operators lose billions of dollars through annual revenue leakages that are caused by inadequate internal control processes, system and fraud. However, despite the awareness of this importance, many service providers are incessantly facing problems related to revenue leakages. As their networks evolve into a more complex infrastructure with the adaption of new access and service delivery technologies, there is a constant need for changing service offerings to meet the market demands. With the increasing incidences of revenue leakages, the demand of revenue assurance solutions and services is projected to increase at a greater extent thereby driving the market growth.
Opportunity:
Over the forecast period, technological advances in revenue assurance are likely to create opportunities for the industry. Cloud, 4G/5G, IoT, and SDN/NFV are among the emerging innovations that are enabling operators to introduce new business models and services, but they are also allowing new instances of fraud to emerge. Traditional structures cannot keep up with the dynamics of today's mobile world, resulting in sales loss and possible profit erosion. In the coming years, the implementation of new technologies and processes, such as real-time revenue assurance, is expected to fuel market growth.
Challenges:
Following are the key challenges faced by this industry
Lack of Expertise - Lack of skilled workforce working in this industry is one of the major challenges Presence of fewer skilled professionals to monitor fake transactions dampens the rate of growth of this industry
Economic Slowdown - Global Economic slowdown and currency fluctuations further creates problem for the growth of this market.
Impact of COVID-19 on Revenue Assurance Market
The global revenue assurance sector has been positively affected by the COVID-19 emergency. More than 65 percent of employees have started opting for the job from home with safe communication networks available during this time. The frequency of revenue attacks, including SMS scams, international revenue share fraud (IRSF), social engineering fraud, distributed denial-of-service (DDoS) and robocalls, has recently shown a sharp decline. Many financial & government organizations are introducing revenue assurance programmes to distinguish internal & external fraud revenue transactions because of these revenue attacks. This factor is expected to drive growth in the market during the emergency era.
Key Players:
• Amdocs (U.S.A)
• Araxxe Inc. (U.S.A)
• Adapt IT (South Africa),
• Cartesian (U.S.A)
• Digital Route (Sweden)
• eClerx (India)
• HPE (U.S.A)
• Itron (U.S.A)
• Nokia (Finland)
• Profit Insight (U.S.A)
• Sagacity Solutions (U.K.)
• Sandvine (Canada)
• Sigos (Germany)
• Subex (India)
• Synthesis Systems (U.S.A)
• TCS (India)
• Teoco (U.S.A)
• Transunion (U.S.A)
• WeDo (Portugal)
• Xintec (Ireland)
Recent News:
Recent Developments:
Subex partnered with Jawwal, a Palestinian MNO, in January 2020 to deliver its ROC RA platform while also continuing the partnership for another five years. The collaboration will see the ROC revenue assurance programme introduced, allowing Jawwal to cover its newly launched digital services while also maximising revenue sources and lowering risks.
Amdocs partnered with Safaricom, a Kenyan mobile network provider, in May 2018. By leveraging Amdocs assurance technologies and experience, the collaboration aided Safaricom in the launch of its revolutionary digital services, which were planned to meet the needs of the company's 29.5 million customers. The collaboration will also ensure that new service revenues are comprehensive and adaptable over their lifecycle.
Primary Research
VynZ Research conducts extensive primary research to understand the market dynamics, validate market data and have key opinions from the industry experts. The key profiles approached within the industry includes, CEO, CFO, CTO, President, Vice President, Product Managers, Regional Heads and Others. Also, end user surveys comprising of consumers are also conducted to understand consumer behavior.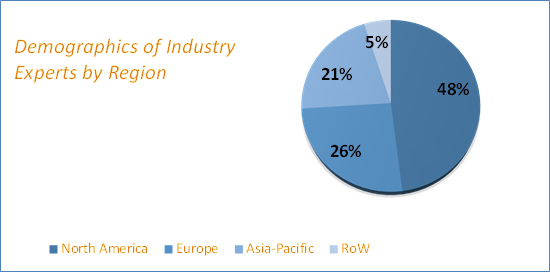 Source: VynZ Research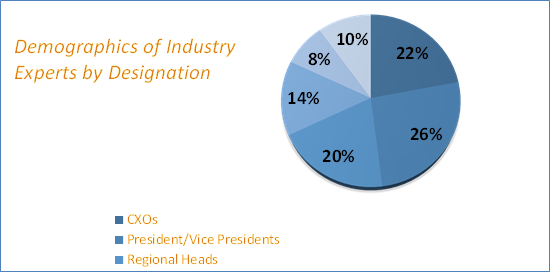 Source: VynZ Research