Industry Overview
The global smart cities market was valued at USD 128.4 billion in 2022 and is expected to reach USD 362.8 billion by 2030,  registering a CAGR of 20% during the forecast period (2022-2030).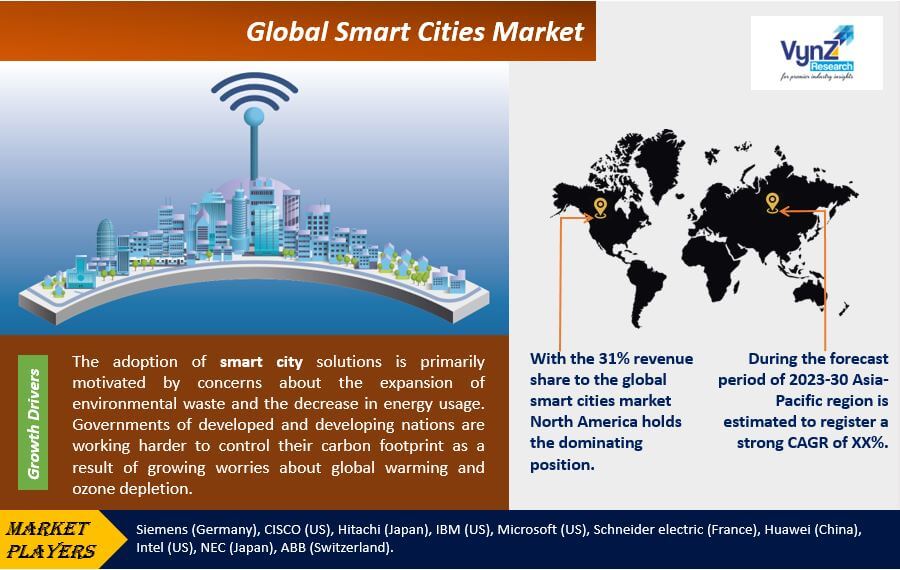 A smart city is an urban area that employs advanced technologies including the Internet of Things (IoT), Artificial Intelligence (AI), big data, cloud storage, and data analytics, to gather and analyses usage data and use the insights gained to manage resources, services, and assets effectively. Governments' digital city efforts and the growing demand for better natural resource management in urban areas are driving the rapid adoption of smart cities in many different locations. Additionally, the global smart cities market is expanding due to the rising demand for public safety and security. The development of this sector is constrained by the security issues related to smart cities as well as a lack of finance and suitable infrastructure. In contrast, it is projected that over the forecast period, the advent of artificial intelligence in smart cities and the growth of the IoT market & its use in digital cities would offer a number of chances for the market to grow.
Covid-19 Impact
Due to Covid-19, strict lockdown and shutdown procedures were imposed in a number of nations. The shut-down of Silicon Valley during the crisis had a negative impact on the government's and other stakeholders' ability to meet the demands of smart cities for strategic management and planning. The healthcare and energy industries have been impacted by COVID-19. To tackle the difficulties brought on by the pandemic, these industries are attempting to use cutting-edge technology like AI and IoT. There has been a significant decrease in traffic and pollution as a result of the rising adoption of digital health and e-government services as well as trends like online learning and remote employment.
Market Segment
Insight by application
On the basis of application global smart cities market is segmented into buildings, transportation, security, energy management, healthcare, industrial automation, and various other application-based smart cities. In terms of revenue share in 2021, the buildings segment dominated the global market of smart cities. The building industry is one of the key market segments that is vulnerable due its sizable clientele. Hence, it is anticipated that rising industrialization will fuel segments' revenue growth during the forecast period. The need for buildings and locations to support livelihood and work requirements is anticipated to rise as a result of this factor. Furthermore, governments all around the world are funding smart city efforts that include updated infrastructure, environmentally friendly transportation, intelligent buildings, and other smart technologies. Additionally, Healthcare segment is also estimated to have the quickest revenue CAGR during the forecast period.
Insight by solution
Based on the solution, the global smart cities market is divided into smart buildings, smart utilities, smart citizen services, and others. The rapid increase in urban population and traffic are fuelling the revenue development from the smart transportation sector, in result of that smart transportation segment is accounted for a sizeable revenue share. Additionally the use of information technology and AI-ML in Smart transportation supports the segment growth by creating safer, better, and more enjoyable environment, traffic awareness among the general population to live and work. Furthermore, as smart transportation systems generate a vast quantity of data that can be used to better understand human behavior and improve system performance, advances in cloud, sensor, and data communications technologies are assisting the market revenue growth of the category.
The category for smart buildings is anticipated to have the quickest revenue CAGR throughout the projection period. This is a result of rising energy prices and expanding environmental issues, such as carbon emissions and other waste, which are pressuring builders to invest in smart building technology that offers greater security and cost savings whenever possible. Furthermore, smart buildings combine cloud technology, sensors, and IoT connections to enable users to monitor and control lighting, air conditioning, security, and other housing functions remotely. As a result, smart buildings are more environmentally friendly and energy-efficient, driving revenue growth of the segment. Additionally, during the forecast period, revenue growth is being driven by numerous well-known vendors' investments in innovative smart home solutions.
Smart Cities Market Report Coverage
| | |
| --- | --- |
| Report Metric | Details |
| Historical Period | 2018–2021 |
| Base Year Considered | 2022 |
| Forecast Period | 2022 - 2030 |
| Market Size in 2021 | $128.4 Billion |
| Revenue Forecast in 2027 | $362.8 Billion |
| Growth Rate | CAGR 20.0% |
| Segments Covered in the Report | By Application and By Solution |
| Report Scope | Market Trends, Drivers, and Restraints; Revenue Estimation and Forecast; Segmentation Analysis; Impact of COVID-19; Companies' Strategic Developments; Market Share Analysis of Key Players; Company Profiling |
| Regions Covered in the Report | North America, Europe, Asia-Pacific, Middle East, and Rest of the World |
Industry Dynamics
Growth Drivers
The adoption of smart city solutions is primarily motivated by concerns about the expansion of environmental waste and the decrease in energy usage. Governments of developed and developing nations are working harder to control their carbon footprint as a result of growing worries about global warming and ozone depletion. Governments are enforcing stronger restrictions to limit emissions. Power consumption and carbon emissions are dramatically decreased as a result of the adoption of intelligent infrastructure automation, smart grids, and controlling systems, which minimizes losses and improves operations.
Challenges
The expense of installing technologies prevents economies with limited resources from implementing smart city solutions. Important design, development, testing, and documentation efforts are required when integrating key features like big data analytics. Governments are discouraged from making additional significant investments due to the high costs associated with upgrading the current infrastructure. Despite the fact that smarter infrastructure helps to lower operational costs and improve energy efficiency, the upfront costs necessary present a significant obstacle.
Opportunities
As a result of the advancement of 5G technology, significant changes have been made in the field of cloud computing. The low latency connectivity provided by 5G enables quicker data transfers and more fluid communications. 5G's quick access to AI and video analytics paves the way for a safer city. As a result, facility managers, building owners, and municipal administrators are better able to make informed decisions and provide smart public services. As 5G technology develops, the market for smart cities has a huge opportunity to expand due to its tremendous potential for transformation.
Geographical Overview
With the 31% revenue share to the global smart cities market North America holds the dominating position. The expansion of the North American smart cities market has been driven by the escalating technology advancements and digital transformations across numerous business verticals, including telecommunications, IT, retail, and finance. Because of the region's well-established information and communication technology infrastructure and the strong co-operation between local and federal governments and the various startups and vendors in the ICT sector, the market for North American smart cities has grown significantly over the past few years. The market for smart cities will expand as a result of the increasing deployment of the civic connectivity infrastructure.
During the forecast period of 2022-30 Asia-Pacific region is estimated to register a strong CAGR of XX%. The expansion of the global smart cities market in Asia Pacific is being fueled by the government's growing focus on digital infrastructure and digital transformation. The primary drivers anticipated to propel the growth of the Asia Pacific smart cities market during the forecast period include rapid urbanization, rising population, robust economic expansion, and increased globalization. It is projected that the main development drivers during the forecast period would be the expanding government investments to spruce up a variety of industries, including public security, transportation, and energy.
Recent development in Global Smart cities Market
Wattsense, a French supplier of plug-and-play IoT management systems, was purchased by Siemens in October 2021. With this acquisition, Siemens now offers more small- and medium-sized building automation options.

In order to accelerate innovation in the insurance industry using AI and big medical data, Hitachi teamed up with Bao Viet Insurance in October 2021. By estimating the likelihood that an illness would arise in the future, Bao Viet Insurance will employ Hitachi's technology to promote better health.

Microsoft and Honeywell teamed together in October 2020 to enhance productivity and energy efficiency in commercial workspaces. To access operational data, Honeywell would integrate the Microsoft Azure cloud platform and connect Microsoft Dynamics 365 with Honeywell Forge.
Major Key players of Global Smart Cities Market covered in the report
Leading market players offer variety of Smart City solutions and services. The leading players of global smart cities market covered in this report are Siemens (Germany), CISCO (US), Hitachi (Japan), IBM (US), Microsoft (US), Schneider electric (France), Huawei (China), Intel (US), NEC (Japan), ABB (Switzerland). 
The Smart Cities Market research includes a comprehensive market segmentation analysis as well as projections for the analysis period 2022-2030.
Segments Covered in the Report
By Application 

Buildings 
Transportation
Security
Energy Management 
Healthcare
Industrial Automation
Others

By Solution Type 

Smart Buildings
Smart Utilities
Smart Citizen Services
Others
Region Covered in the Report
North America
Europe

Germany
U.K.
France
Italy
Spain
Russia
Rest of Europe

Asia-Pacific (APAC)

China
Japan
India
South Korea
Rest of Asia-Pacific

Rest of the World (RoW)

Brazil
Saudi Arabia
South Africa
U.A.E.
Other Countries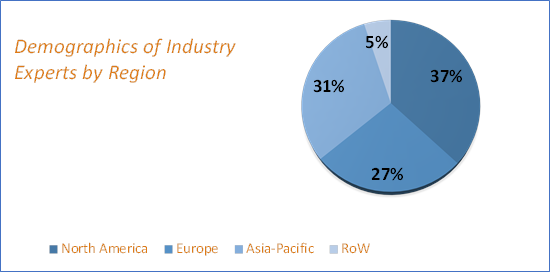 Source: VynZ Research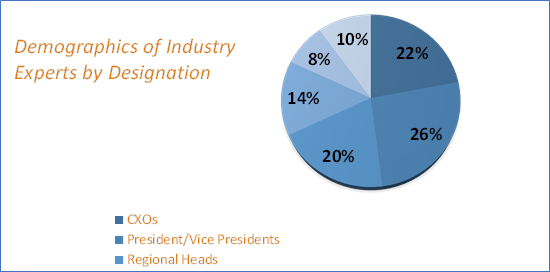 Source: VynZ Research