Industry Overview
The global smart transportation market, which was worth USD 135.7 billion in 2022, is expected to grow and generate revenue of USD 350.4 billion by 2030, with a CAGR of 20.3% from 2023 to 2030.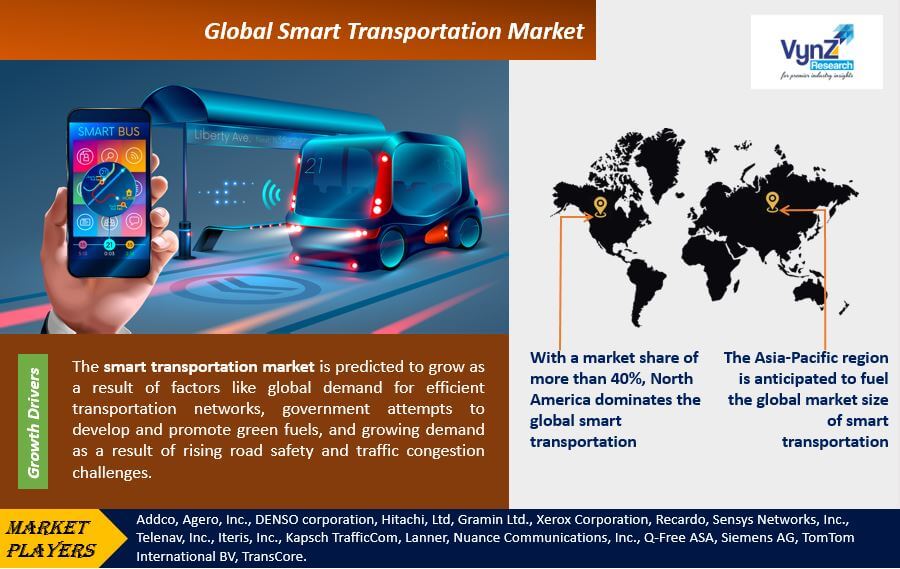 This growth of the smart transportation market is estimated to be derived by the rise in demand for effective transportation including passenger information, parking system, traffic management and the use of technical innovations such as smart speed cameras, digital traffic signal control systems, and other real-time data & computational technologies. The incorporation of cutting-edge technology in traffic system enables travellers to be better coordinated and informed. Investment by leading market players in smart transport infrastructure, enactment of legislation promoting sustainable fuels for public transportation vehicles, and advancement of sustainable fuel policy are the growth drivers for the global smart transportation to grow. Additionally, the development of cloud-based technologies and improvements in vehicle-to-vehicle (V2V) and vehicle-to-grid infrastructure (V2I) infrastructure make the smart transportation system more adoptable.
COVID-19 Impact
Due to Covid-19 the transportation sector had experienced a significant decline because majority of governments implemented isolation practices. Border closures that impeded the movement of transportation and logistical services were brought on by governments in various regions announcing absolute lockdown and the temporary shutdown of industries. It impacted adversely on the worldwide transport system but, post COVID-19 the market participants have started implementing creative strategies to expand growth prospects in the global smart transportation. Due to recent technical advancements in car safety, new norms and policies have a favorable impact on the global smart transportation.
Market Segment
Insight by Software
On the basis of software global smart transportation industry is categorized into visualization, video detection management system, transit management system and others. The smart transportation market insight by software is anticipated to expand at the highest CAGR over the projection period. The third-party system connected by network solutions receives real-time information from software solutions regarding the vehicle's current location, unforeseen route changes caused by traffic congestion, or an accident. As a result, governments around the world are putting various programs into place to assist the development of advanced software and this will estimated to drive growth to the global smart transportation.
Insight by Hardware
Based on the hardware the smart transportation market is the composition of interface boards, sensors, surveillance camera, telecommunication network, monitoring and detection systems and others. These devices are extensively used in rail, road, river, and air transportation. For the forecast period of 2022-30, it is estimated that the raised demand of sensors and communications technologies will drive the global smart transportation industry growth. On the other hand, a fundamental driver behind the digitization of many aspects of the transportation infrastructure ecosystem is emerging as the growing preference for adopting smart transportation system.
Insight by Type
On the basis of type, the market of smart transportation is divided into advanced public transportation system (APTS), Advanced transportation pricing system (ATPS), Advanced traffic management system (ATMS), advanced traveler information system (ATIS). It is projected that the during the forecast period of 2022-30 ATMS market will dominate the global smart transportation. The regional department of transportation & development is investing in smart infrastructure because of decreasing traffic congestion, which is projected to enhance the growth of this section in the market. The government is expanding its investment in this market segment. APTS sector is also anticipated to have strong growth in market over the course of the projected period. The reason behind this estimated growth is the increasing sophistication of bus route design and structure. Additionally, due to the growing use of smartphones to access information about the weather and all modes of transportation, the ATIS category is also predicted to have a strong CAGR in this market over the course of the projected year. Furthermore, ATPS segment is also anticipated to exhibit consistent market expansion. This market sector is expanding as more and more e-toll collection facilities are being developed in various nations.
Smart Transportation Market Report Coverage
| | |
| --- | --- |
| Report Metric | Details |
| Historical Period | 2018–2022 |
| Base Year Considered | 2022 |
| Forecast Period | 2023 - 2030 |
| Market Size in 2021 | $135.7 Billion |
| Revenue Forecast in 2030 | $350.4 Billion |
| Growth Rate | CAGR 20.3% |
| Segments Covered in the Report | By Hardware, By Software, and By Type |
| Report Scope | Market Trends, Drivers, and Restraints; Revenue Estimation and Forecast; Segmentation Analysis; Impact of COVID-19; Companies' Strategic Developments; Market Share Analysis of Key Players; Company Profiling |
| Regions Covered in the Report | North America, Europe, Asia-Pacific, Middle East, and Rest of the World |
Industry Dynamics
The smart transportation market is widespread all across the globe and the growth rate of the market's verticals along with governmental policies impact the market size of the smart transportation system.
Growth Drivers
The smart transportation market is predicted to grow as a result of factors like global demand for efficient transportation networks, government attempts to develop and promote green fuels, and growing demand as a result of rising road safety and traffic congestion challenges. A few other key aspects that are projected to fuel the market's expansion include the increased use of cloud services in transportation and the deployment of smart transportation systems in railways. The market expansion, however, is constrained by significant capital expenditures, extensive database needs for the road network, and a lack of uniform and standardized technologies. Additionally, the development of parking management systems and investments in new smart city concepts offer market participants substantial growth prospects.
Challenges
Integration of information technology in a smart transportation system is the biggest challenge because the infrastructure of smart transpiration system is the meld of various heterogeneous devices including hardware and software and to make the transportation system well-functioned synchronization between all devices are essential. 
Opportunities
The deployment of smart transportation system involves the cooperation from a number of stakeholders, including telecom operators, infrastructure providers, manufacturers, service providers, public sector organizations, and user groups. Public-private partnerships will therefore be essential to the development of ITS. Many nonprofits organizations including ITS Canada, ITS America, ITS Thailand, ITS India, and ITS Germany, enter into strategic cooperation agreements with various organizations that focus on transportation and roads projects.
Geographical Overviews
With a market share of more than 40%, North America dominates the global smart transportation. For the active development and use of cutting-edge technologies like machine learning, big data, cloud computing, and IoT, the area is regarded as a technology hotspot. Large international market companies are also based in this region. In response to rising traffic and the ensuing congestion, numerous public-private collaboration attempts to implement intelligent transportation systems are taking shape in numerous cities across North America.
Furthermore, the Asia-Pacific region is anticipated to fuel the global market size of smart transportation through technological advancements and the ongoing expansion of transportation networks. ASPAC nations China, India, and Japan contribute exponentially to make the Asia pacific smart transportation market stronger which impacts on the global growth plan.
Recent development in global smart transportation
A deal between Siemens and the National Authority for Tunnels (NAT) was signed in September 2021 to provide a complete rail system, including Egypt's first-ever high-speed, electrified main and freight rail line. To design, install, commission, and maintain the systems for 15 years, Siemens Mobility will offer its full range of turnkey services. The approximate total contract value is USD 4.5 billion, of which Siemens Mobility's portion is USD 3 billion.

Siemens Intelligent Traffic Systems (ITS), a division of Siemens Mobility, introduced its new brand Yunex Traffic in July 2021. It will strategically take use of its dominant market position to provide cutting-edge, clever, and all-encompassing mobility solutions.

A new toll collecting system will be installed at the Louisiana Highway (LA-1) for the Louisiana Department of Transportation and Development, Kapsch TrafficCom stated in June 2021, after receiving a project from Plenary Infrastructure Group (Australia) (LADOTD). The project is an addition to Kapsch's current agreement with Plenary under which Kapsch is supplying an end-to-end fully electronic tolling system and associated maintenance services for a significant bridge and tunnel replacement in Belle Chasse, Louisiana.
Leading global smart transportation players covered in this report
The leading market players of the global smart transportation are making significant investments in R&D projects, streamlining internal operations, developing new goods, and enhancing their current products. To create technologically innovative products and acquire a competitive edge in the market, they are concentrating on strategic alliances and mergers and acquisitions. Some of the key players of global smart transportation are Addco, Agero, Inc., DENSO corporation, Hitachi, Ltd, Gramin Ltd., Xerox Corporation, Recardo, Sensys Networks, Inc., Telenav, Inc., Iteris, Inc., Kapsch TrafficCom, Lanner, Nuance Communications, Inc., Q-Free ASA, Siemens AG, TomTom International BV, TransCore.
The Smart Transportation Market research includes a comprehensive market segmentation analysis as well as projections for the analysis period 2023-2030.
Segments Covered in the Report
By Software 

Visualization
Video Detection Management System
Transit Management System
Others

By Hardware

Boards
Sensors
Surveillance Camera
Telecommunication Network
Monitoring and Detection Systems
Others

By Type 

Advanced public Transportation System (APTS)
Advanced Transportation Pricing System (ATPS)
Advanced traffic management system (ATMS)
Advanced traveler Information System (ATIS)
Region Covered in the Report
North America
Europe

Germany
U.K.
France
Italy
Spain
Russia
Rest of Europe

Asia-Pacific (APAC)

China
Japan
India
South Korea
Rest of Asia-Pacific

Rest of the World (RoW)

Brazil
Saudi Arabia
South Africa
U.A.E.
Other Countries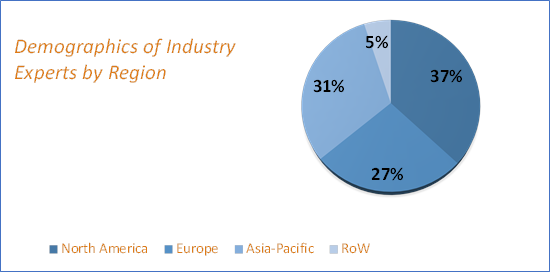 Source: VynZ Research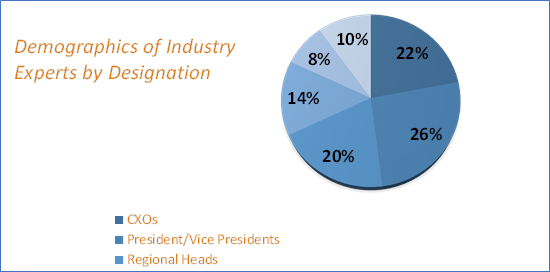 Source: VynZ Research