Industry Overview
The biometrics technology market is poised to achieve significant growth, with an estimated worth of USD 62.14 billion by 2030. In the year 2022 the respective market was USD 13.8 billion. During the forecast period from 2023 to 2030, the market is projected to experience a robust compound annual growth rate (CAGR) of 20.1%. This technology plays a crucial role in identifying, authenticating, and recognizing individuals based on their unique traits, including fingerprints, vascular patterns, iris, hand geometry, face, palm veins, as well as behavioral characteristics like signature, voice, and typing pattern. Consequently, the biometrics technology industry holds substantial importance within the overall biometrics market landscape.
Biometrics technology provides progressive techniques over traditional PIN-based techniques. This technology is used to secure sensitive or personal data from fraudulent use such as a PIN or password could be forgotten or a key could be lost but biometric traits are difficult to steal or forget. However, biometric technology has certain limitations, such as high initial investments and high cost of biometric devices, and technological limitations.
The COVID-19 pandemic has affected the demand for contact-based biometric systems and even after the pandemic gets over the demand for contact-based biometric systems will fall drastically to avoid coronavirus spread. Furthermore, the development and acceptance of contactless biometric systems such as face recognition, iris recognition, and voice recognition, are anticipated to stimulate the demand post-COVID-19.
Market Segmentation
Insight by Authentication
Based on authentication, the market is divided into single-factor authentication and multi-factor authentication. Multi-factor authentication is anticipated to be the fastest-growing segment during the forecast period 2023-2030. The increasing demand for multi-factor authentication is associated with the increase in need for additional security against the theft of sensitive data, especially in the government and defense sector. The multiple-factor authentication includes multiple identifiers that will add an extra level of security, thus, making the system effective, accurate, and reliable.
Insight by Application
Based on application, the biometrics technology market is segmented into physical characteristics and behavioral characteristics. Physical characteristics are subdivided into fingerprint recognition, iris recognition, hand geometry recognition, palm recognition, and others (DNA, Ear). Behavioral characteristics are categorized into signature recognition, voice recognition, middleware recognition, and others (keystroke and handwriting). Contactless biometric technology such as hand geometry recognition and palm recognition is expected to have substantial growth over the forecast period 2023-2030. Fingerprint recognition is the most prominent segment because of its use in law enforcement, civil applications, real estate, defense, and in the private sector for attendance and background checks of employees. The increasing usage of fingerprint recognition in tablets, mobiles, e-commerce, and cloud computing is anticipated to generate high demand in the biometrics technology market because of its easy usage and affordable price.
Iris recognition is the most acknowledged technology because of its speed of operation and resistance to false matches. It is used in countries for security purposes at crucial places such as airports, government buildings, points of entry and exits in the country, and other applications. The demand for iris recognition is going to increase because of convenience, safety, and adoption in multiple end-user industries.
Insight by Functionality
Based on functionality, the biometrics technology market is divided into contact-based biometric systems, contactless biometric systems, and hybrid biometric systems. Hybrid biometric systems are anticipated to be the fastest-growing segment during the forecast period 2023-2030 as it is efficient and reliable biometrics. Multimodal biometric provide safety against spoofing and forgery through multi-level authentication. Moreover, many countries such as the US, India, and the UK are adapting multimodal authentication i.e., a combination of two or three biometric techniques, using contact-based or contactless systems. These are used at security checkpoints at country borders due to the increase in the threat of terrorist attacks.    
Insight by Offering
Based on offering, the market is divided into hardware and software. Software is anticipated to be the fastest-growing market during the forecast period. Software plays an important role in ensuring compatibility in biometric devices. The growing use of biometric devices in cloud computing and AI will accelerate the need for associated software, thus providing compatibility in devices and operating systems among different applications. Software in biometric systems will integrate add-on features in the hardware and will store and recall spatial data.
Insight by Vertical
Based on vertical, the market is segmented into consumer electronics, government, military & defense, healthcare, banking & finance, travel and immigration, and others. There is a wide scope of biometric technology in consumer electronics to improve customer experience. Government organizations and the defense sector is anticipated to have a sharp rise in the demand for biometrics technology like the use of the biometric system in elections to reduce frauds in the form of fake or bogus voting. Biometrics technology is widely accepted for e-passport programs and to check illegal migrations.
The healthcare segment is expected to have a high CAGR due to technological advancements, protecting patient privacy, stopping false insurance claims, and other healthcare frauds. In addition, biometrics technology is used in banking & finance to increase efficiency and prevent frauds. Thus, it will have a positive effect on the growth of the market.
Biometrics Technology Market
Digital Twin Market Report Coverage
| | |
| --- | --- |
| Report Metric | Details |
| Historical Period | 2018–2022 |
| Base Year Considered | 2022 |
| Forecast Period | 2023 - 2030 |
| Market Size in 2022 | $13.8 Billion |
| Revenue Forecast in 2030 | $62.14 Billion |
| Growth Rate | CAGR 20.1% |
| Segments Covered in the Report |      By Authentication, By Functionality, By Application, By Vertical, By Offering |
| Report Scope | Market Trends, Drivers, and Restraints; Revenue Estimation and Forecast; Segmentation Analysis; Covid-19, Companies' Strategic Developments; Market Share Analysis of Key Players; Company Profiling |
| Regions Covered in the Report | North America, Europe, Asia-Pacific, Middle East, and the Rest of the World |
Industry Dynamics
Industry Trends
There is an increase in the use of biometric technology in enterprises to provide convenience, secure identity management, and superior human resource management which is expected to drive the demand for the biometrics technology market. Furthermore, the use of biometrics systems in the BFSI sector for securing financial transactions globally will augment the growth of the market. Also, an increase in acceptance of advanced authentication and recognition systems in smartphones and tablets will surge the demand for biometrics technology globally.
Growth Drivers
The biometrics technology market is poised for significant growth in the foreseeable future, driven by its user-friendly nature, easy implementation, and cost-effective solutions for ensuring high-end security and assurance. With increasing concerns over both internal and external security, the demand for biometrics technology is expected to surge during the forecast period. Governments worldwide have been actively adopting biometrics technology as part of their measures to curb illegal entry into their territories. Additionally, the introduction of e-passports and the utilization of biometrics for criminal identification have further propelled the popularity of this technology. Furthermore, the government and private sectors are increasingly embracing biometrics technology for employee identification and attendance management, contributing to the expansion of the market. These factors collectively indicate a promising future for the biometrics technology market.
Challenges
The implementation of biometrics technology is expensive for any organization which will challenge the growth of the market. High initial investment, high cost of biometric devices, and technology limitations such as image resolution matching accuracy with physical characteristics, low-quality capture devices, etc. will be the challenges for the implementation of biometric systems.
Opportunities
Technological developments, for instance, the evolution of multimodal biometrics technology, use in e-commerce, and cloud computing will create lucrative opportunities for the growth of the market. There is rapid development in sensing technologies and widespread implementation of mobile-based access control solutions are poised to provide growth opportunities for biometric authentication.
Geographic Overview
Geographically, APAC is one of the fastest-growing markets for biometrics technology in terms of infrastructure, electronics industry, and other technological developments.  The unique geographical location, airport hubs, and increasing passenger traffic make it a hub for the growth of biometrics technology. In Asia-Pacific regions, China and India will witness high growth rates. Initiatives such as the UIDAI project in India, e-KTP electronic ID initiatives in Indonesia will provide new business opportunities for the growth of the biometrics market.
North America is anticipated to hold the largest market share over the forecast period. This is attributed to the increasing applications of biometrics technology in various departments such as defense, commerce, homeland security, and justice.
Competitive Insight
The global biometrics market consists of many small and large manufacturers. Key players are entering into mergers and acquisitions, strategic partnerships, and alliances to sustain themselves in the global biometrics technology market. They are also focusing on product launches and product expansion in the biometrics technology market.
In May 2023, NEC developed a touchless, multimodal biometric authentication terminal with the world's highest level of precision. It has been ranked number one in identification technology benchmark tests conducted by the US National Institute of Standards and Technology (NIST).
In April 2023, FUJITSU FRTONTECH LIMITED acquired Fulcrum Biometrics, the Texas-based biometric hardware, software, and solutions provider. The companies aimed to develop the industry's premier provider of biometric authentication and access management solutions.
NEC offers the utmost apt solutions to serve customer needs with its biometric authentication technologies. NEC offers 6 unique biometric authentication technologies that are the best in the world i.e., face recognition, iris recognition, fingerprint/palmprint recognition, voice recognition, and ear acoustic authentication. NEC provides robust security by combining biometric authentication systems.
Thales is the trusted provider of accurate and efficient biometric technologies for smooth and secure user experiences. It has fully adapted itself to the COVID-19 crisis and provides full compliance with GDPR and support touchless" use cases like access management, border control, airport security, air passenger experience. Currently, Thales is promoting an ethical and effective approach to using facial recognition technology.
Some of the leading players operating in the global biometrics technology market Thales Group, Safran S.A., NEC Corporation, FUJITSU FRONTECH LIMITED, 3M Company, SUPREMA, BIO-key International, Precise Biometrics, FaceFirst, Inc., and Assa Abloy AB.
The Biometrics Technology Market report offers a comprehensive market segmentation analysis along with an estimation for the forecast period 2023–2030.
Segments Covered in the Report
By Authentication

Single-Factor Authentication
Multi-Factor Authentication

By Application

Physical Characteristics

Fingerprint Recognition
Iris Recognition
Hand Geometry Recognition
Palm Recognition
Others

Behavioral Characteristics

Signature Recognition
Voice Recognition
Middleware Recognition
Others

By Functionality

Contact-Based Biometric Systems
Contactless Biometric Systems
Hybrid Biometric Systems

By Offering
By Vertical

Consumer Electronics
Government
Military & Defense
Healthcare
Banking & Finance
Travel and Immigration
Others
Region Covered in the Report
North America
Europe

Germany
U.K.
France
Italy
Spain
Russia
Rest of Europe

Asia-Pacific (APAC)

China
Japan
India
South Korea
Rest of Asia-Pacific

Rest of the World (RoW)

Brazil
Saudi Arabia
South Africa
U.A.E.
Other Countries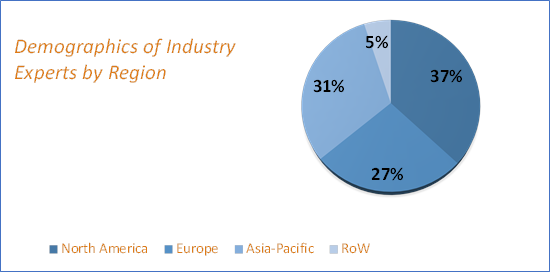 Source: VynZ Research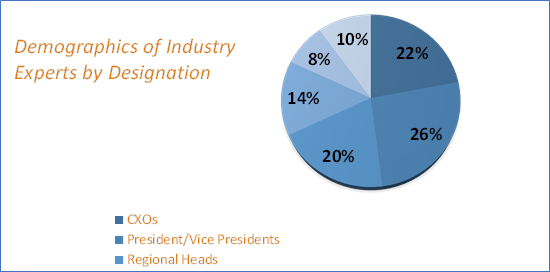 Source: VynZ Research