Industry Overview
The non-destructive testing and inspection market is projected to achieve a valuation of $12.84 billion by 2030, with a compound annual growth rate (CAGR) of 7.1% during the forecast period. From its 2022 value of $8.3 billion, this market is witnessing substantial growth due to various factors. These include the increasing adoption of Internet of Things (IoT) devices, stringent government regulations concerning public safety and product quality, the rising necessity to assess the well-being of aging infrastructure, and ongoing advancements in electronics, automation, and robotics. These driving forces are fueling the surge in demand for non-destructive testing and inspection services.
Market Segmentation
Insight by Technique
The global non-destructive testing and inspection market, based on technology, is classified into an ultrasonic, magnetic particle, optical, liquid penetrant, radiographic, eddy-current, acoustic emission, and others. Due to its capability to recognize faults and precisely assess their severity, the ultrasonic testing category is expected to contribute the most to the market in the coming years.
Insight by Method
Visual inspection, volumetric inspection, surface inspection, and other categories make up the global market for non-destructive testing and inspection, based on the method.
Insight by Services
Inspection services, equipment rental services, training services, and calibration services make up the global non-destructive testing and inspection market. The inspection services category is predicted to remain dominant during the study period among all categories in the market.
Insight by Vertical
The manufacturing, aerospace, oil and gas, public infrastructure, power generation, automotive, and other verticals make up the global market for non-destructive testing and inspection. Among these, the oil and gas sector is projected to continue dominating the market throughout the study period. This is because the oil and gas sector has historically employed non-destructive testing and inspection for inspection purposes to find cracks in pipes, both elevated and underground.
Additionally, technologies for non-destructive testing and inspection are utilized in the production of aircraft, defense equipment, and automobiles. Due to the steadily rising volume of production around the world, the manufacturing sector is expected to experience the quickest growth during the projection period.
Non-Destructive Testing And Inspection Market Report Coverage
| | |
| --- | --- |
| Report Metric | Details |
| Historical Period | 2018–2022 |
| Base Year Considered | 2022 |
| Forecast Period | 2023 - 2030 |
| Market Size in 2022 | $8.3 Billion |
| Revenue Forecast in 2030 | $12.84 Billion |
| Growth Rate | CAGR 7.1% |
| Segments Covered in the Report |      By Technique, By Method, By Services and By        Vertical |
| Report Scope | Market Trends, Drivers, and Restraints; Revenue Estimation and Forecast; Segmentation Analysis; Covid-19, Companies' Strategic Developments; Market Share Analysis of Key Players; Company Profiling |
| Regions Covered in the Report | North America, Europe, Asia-Pacific, Middle East, and the Rest of the World |
Industry Dynamics
Growth Drivers
The global market for non-destructive testing and inspection is experiencing significant growth, driven by several key factors. These include the rising adoption of IoT devices, the growing need for assessments of aging assets, stringent government regulations ensuring public safety and product standards, the increasing utilization of NDT and inspection tools in the industrial sectors of robotics, automation, and electronics, and the surge in demand for ASICs.
The global COVID-19 pandemic has had a significant negative influence on the industry for non-destructive testing and inspection. Depending on how the virus spreads in various parts of the world, sales of non-destructive testing and inspection tools and services for significant industries like oil & gas and aerospace are predicted to fall globally by 12–16% in the fiscal year 2020.
Challenges
The biggest challenges faced by non-destructive testing and inspection manufacturers include the decline in new oil and exploration projects, temporary stoppage of production facilities, and a decline in crude oil prices.
Opportunities
The market offers several opportunities to players, due to the following reasons:
Significant advancements in infrastructure across APAC, Europe, and Latin America
New applications and technological developments in NDT and inspection methods
Increasing demand from the power generation industry for NDT and inspection services
Geographic Overview
Geographically, the market for non-destructive testing and inspection is expanding most quickly in the APAC region, due to the rising R&D spending and the expanding manufacturing and electronics industries. In comparison to other regions, APAC countries, particularly China, Taiwan, Japan, South Korea, and India, are experiencing a growth in the adoption of non-destructive testing and inspection products and solutions.
Competitive Insight
Some of the key players operating in the global non-destructive testing and inspection market are Olympus Corporation, General Electric, MISTRAS Group, Ashtead Technology, Nikon Metrology, YXLON International, and T.D. Williamson Inc., Sonatest, Zetec Inc., and Bosello High Technology Srl.
The most recent inspection technologies are offered by Olympus NDT solutions. It offers a wide range of products, such as defect detectors, transducers, thickness gauges, and probes. Olympus specializes in popular NDT techniques: conventional ultrasonic, eddy current array, phased array and phased array using the total focusing method (TFM)/full matrix capture (FMC). Olympus' non-destructive testing products and machinery are adaptable and contain a wide range of measurement features that can conduct important testing.
Non-destructive testing (NDT) inspection is an area in which MISTRAS Group leads the market and offers a wide variety of NDT solutions. Advanced non-destructive testing (ANDT) inspection solutions are implemented by certified professionals through MISTRAS, which also offers high accuracy and comprehensive asset integrity data.
Recent Development by Key Players
New Century Software (US), a top supplier of software and services for managing pipeline integrity to energy transportation industries, was bought by MISTRAS Group in September 2019.
Olympus Corporation introduced the DSX1000 digital microscope in June 2019. It considerably enhances users' inspection process and enables the study of a wide range of samples with a single tool.
Avitas Systems, a GE Venture, and Limelight Networks, Inc. worked together in January 2018 to implement Avitas' next-generation, automated inspection platform over Limelight Networks' private network and distributed cloud architecture. Users can continue to gain from the use and capability of GE's Predix application services suite thanks to Avitas Systems Platform's use of GE's Predix Edge solution.
Olympus unveiled the IPLEX G Lite ultra-portable industrial videoscope in May 2018. It is useful for checking pipelines and difficult-to-reach regions of aircraft. The gadget is incredibly effective and simple to use.
Forecast Parameters
•   Identifying variables and establishing market impact.
•   Establishing market trends regionally.
•   Analyzing opportunities and market penetration rates by understanding product commercialization, and regional expansion.
•   Analyzing demand and supply trends and changes in industry dynamics to establish future growth.
•   Analyzing sustainability strategies adhered to by market participants in an attempt to determine the future course of the market.
•   Analyzing historical market trends and super-imposing them on the current and future variables to determine year-on-year trends.
•   Understanding adoption, development, distribution, and regulatory framework.
Data Validation
•   Estimated and forecasted data was validated through industry experts.
•   Apart from industry experts, data triangulation methods were used for validation.
• Bottom-up and top-down approach has been used for estimation and forecast of market data, whereas the top-down approach was used for validation.
•   Demand, as well as supply side surveys, were conducted in order to understand the industry dynamics and data validation.
Research Phases
Primary Research
VynZ Research conducts extensive primary research to understand the market dynamics, validate market data, and have key opinions from industry experts. The key profiles approached within the industry include CEO, CFO, CTO, President, Vice President, Product Managers, Regional Heads, and Others. Also, end user surveys comprising of consumers are also conducted to understand consumer behavior.
The Non-Destructive Testing and Inspection Market report offers a comprehensive market segmentation analysis along with an estimation for the forecast period 2023–2030.
Segments Covered in the Report
By Technique

Ultrasonic Testing
Visual Testing
Magnetic Particle Testing
Liquid Penetrant Testing
Eddy-Current Testing
Radiographic Testing
Acoustic Emission Testing
Others

By Method

Visual Inspection
Surface Inspection
Volumetric Inspection
Others

By Services

Inspection Services
Training Services
Equipment Rental Services
Calibration Services

By Vertical 

Manufacturing
Oil & Gas
Aerospace
Public Infrastructure
Automotive
Power Generation
Others
Region Covered in the Report
Europe

Germany
U.K.
France
Italy
Spain
Russia
Rest of Europe
Asia-Pacific (APAC)

China
Japan
India
South Korea
Rest of Asia-Pacific
Rest of the World (RoW)

Brazil
Saudi Arabia
South Africa
U.A.E.
Other Countries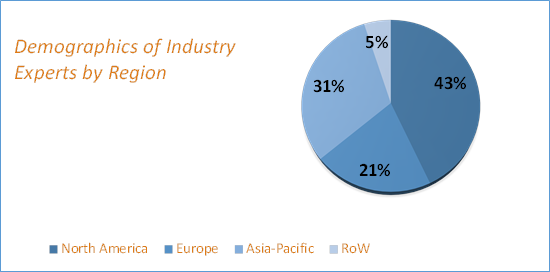 Source: VynZ Research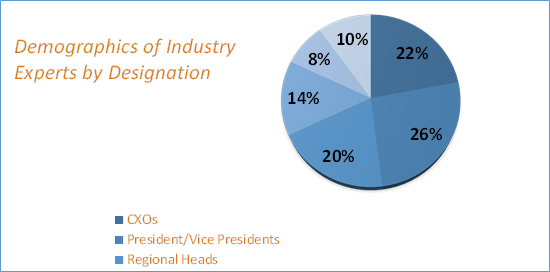 Source: VynZ Research