Industry Overview
At a CAGR of 12.6% Global Electric Commercial Vehicle market is predicted to grow and generate revenue of USD 418 billion by 2030 and presently the market is at USD 144.5 billion. The market growth is estimated to be inclined by the rise in demand for zero-emission vehicles, governments' engagement, and automotive market key players' moves towards electric vehicle manufacturing. The concern behind factors to participate in the growth plan of the global market of electric vehicles is to reduce its role in environmental pollution.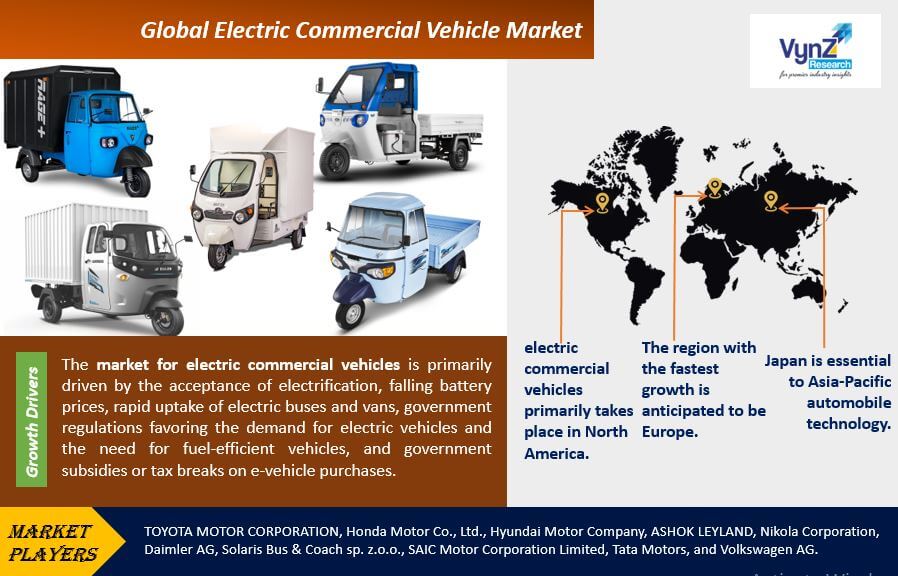 OEMs are advancing their technologies to emit vehicle-generated emissions and introducing commercial electric cars including vans, buses, taxis, and trucks in addition to light electric vehicles. Asia-Pacific dominates the market in this regard and ASPAC segmented into China, India, Japan, and South Korea is attributed to contributing the highest to the global electric commercial vehicle market during the forecast period. And major industry players including BYD, AB Volvo, and VDL group are investing extensively in R&D to launch new pollution-free new electric commercial vehicles in the global market.
Covid-19 Impact
The COVID-19 epidemic hit the market and presented difficulties for the whole automotive sector. Lockdowns in numerous countries restricted global automobile sales and impacted the whole supply chain. The COVID-19-affected global market for electric commercial vehicles is drawing increasing interest for its post-pandemic business dynamics. In the upcoming years, it is anticipated that the industry would progressively pick up the pace as businesses acquire impetus as a result of economic expansion.
Market Segment
Insight by Component
The Global Electric Commercial Market based on components covers the electric motor market, fuel cell market, and electric vehicle battery market. The electric vehicle battery market among all vehicle components dominates the electric commercial vehicle market with XX% share. The electric battery market is anticipated to expand significantly during the projected period and support the global commercial electric market growth plan of 2023-30. And the Lithium-iron phosphate (LFP) battery and Nickel-manganese-cobalt (NMC) battery market will play a significant role during the forecasted tenure. The fuel cell market is also attributed to participating in the commercial vehicle growth plan and is predicted to have the strongest share in the forecasted CAGR.
Insight by Range
The electric commercial vehicle market is segmented based on range into three categories: 0-150 miles, 151-300 miles, and 300 miles and above. As it is employed in small trucks or vans for intercity or intracity transportation, 0-150 miles will command the market among all ranges. Additionally, commercial vehicles with a range of 300 miles or more will increase at the quickest rate in the electric commercial vehicle industry because of advancements in battery or motor technology.
Insight by Propulsion type
On the basis of propulsion, the global market of CEV is bifurcated into battery electric vehicle (BEV), plug-in hybrid electric vehicle (PHEV), hybrid electric vehicle (HEV), and fuel cell electric vehicle markets. The BEV currently holds the monopoly on the overall propulsion market and supports the highest eco-friendly car sales through subsidies and other financial incentives, and falling EV battery prices.
Due to many advantages over BEVs, including lower battery costs due to smaller battery sizes and longer driving range due to their internal combustion engine and liquid fuel tank, the PHEV is anticipated to see the quickest CAGR of about XXXX%. During the forecast period, the sector for fuel cell electric vehicles is also expected to develop at the highest CAGR. This market's explosive growth is largely attributed to rising consumer demand for low-carbon-emitting vehicles, stringent carbon-emitting morals, increasing focus on FCEV abandonment due to the advantages of quick refueling, and rising government enterprise and investments in fuel cell technology advancement.
Insight by power output
On the basis of range, the global market of commercial market covers less up to 50 kW, 50-250 Kw, and above mile Kwh market. The mid-range (50-250 kWh) dominates the global CEV market and is expected to grow extensively during the forecast period. This segment has experienced rapid growth, which is primarily attributable to rising initiatives by top automakers to introduce potent electric vehicles, rising regulations to cut tailpipe emissions, rising adoption of electric vehicles in developed economies, and global government targets to phase out diesel vehicles by 2030.
Insight by Vehicle type
The electric commercial vehicle market on the basis of vehicle type is divided into light commercial vehicles, e-scooters and bikes, two-wheelers, and passenger vehicles. In 2021, the passenger vehicle segment with the biggest revenue share dominated the entire electric commercial vehicle market. However, the biggest key player for this market segment to grow is the government. The government's norms and investment supported the CEV market to step in and it is also anticipated to support the highest during the forecasted period. Additionally rising consumers' interest and awareness of the E-vehicle segment is attributable to light commercial vehicles are expected to increase at the highest CAGR during the forecast period.
Insight by Cell Format
The electric commercial vehicle market is segmented into the pouch, prismatic, and circular categories based on cell format. Due to its high energy density compared to other types, round cells are predicted to have the quickest growth in the market for electric commercial vehicles over the projected period.
Insight by application
The electric vehicle market is divided into three categories based on application: industrial, commercial, and private. The sector for commercial use is anticipated to develop at the highest CAGR in the near future. Due to rising fuel prices, tough immigration laws imposed by governments, an increase in the number of independent delivery vehicles, and the addition of electric motorcars and vehicles, this market segment is expected to grow rapidly. The government-imposed strict emigration morals, rising fuel prices, the growing abandonment of independent delivery trucks, and the growing abandonment of electric motorcars and vehicles are all factors contributing to the segment's quick growth.
Electric Commercial Vehicle Market Report Coverage
| | |
| --- | --- |
| Report Metric | Details |
| Historical Period | 2018–2021 |
| Base Year Considered | 2022 |
| Forecast Period | 2023 - 2030 |
| Market Size in 2022 | $144.5 Billion |
| Revenue Forecast in 2030 | $418 Billion |
| Growth Rate | CAGR 12.6% |
| Segments Covered in the Report | By Component, By Range, By Propulsion Type, By Power Output, By Vehicle Type, By Cell Format, By Application |
| Report Scope | Market Trends, Drivers, and Restraints; Revenue Estimation and Forecast; Segmentation Analysis; Impact of COVID-19; Companies' Strategic Developments; Market Share Analysis of Key Players; Company Profiling |
| Regions Covered in the Report | North America, Europe, Asia-Pacific, Middle East, and the Rest of the World |
Industrial Dynamics
 Growth Drivers
The market for electric commercial vehicles is primarily driven by the acceptance of electrification, falling battery prices, rapid uptake of electric buses and vans, government regulations favoring the demand for electric vehicles and the need for fuel-efficient vehicles, and government subsidies or tax breaks on e-vehicle purchases. Additionally, improvements in the automotive industry have sparked the development of economically viable electric vehicles for commercial use, raised consumer awareness of low maintenance and operating costs, and increased adoption of smart vehicle technologies like wireless connectivity, telematics, advanced driver-assistance systems (ADAS), GPS, touch sensors, etc., all of which are supporting the market's expansion. Additionally, the global market for commercial electric vehicles is also expanding as a result of scientific advancements in battery technology that will lower cost and lengthen battery life as well as consumer preference for long-haul trucks. For instance, battery OEMs are doing R&D operations to enhance various battery pack kinds to lengthen their trip time.
Challenges
A number of key obstacles that have been identified as impeding market expansion include a lack of charging infrastructure, variances in charging load, and a lack of standardization. For charging electric vehicles, several regions, including China, Europe, the United States, Japan, Korea, and others, have varied standards. To address this issue, certain electric vehicle manufacturers, like Tesla Inc., are concentrating on a worldwide standardization of the charging infrastructure. Nevertheless, it is projected that increasing the use of electric vehicles in the public and commercial sectors will propel the market.
Opportunities
The government is putting emphasis on electrifying the fleet of public transportation, and the growing demand for zero-emission cars in the logistics and e-commerce sector is offering attractive chances for OEMs to generate more income and expand their presence internationally. In addition, the market for electric commercial vehicles will see more growth as electric commercial vehicle usage rises in emerging markets. Over the past few years, wireless on-the-go charging technology has been developed. Although this technology is now quite expensive, it might be used in the ensuing decades. As sales are anticipated to rise quickly when this technology is used, it is anticipated to have a substantial impact on the EV market.
Industry Ecosystem
Players in the global commercial electric vehicle market are launching new products to take advantage of the market expansion. Furthermore, to lower the price of electric vehicles and compete with gasoline vehicles in terms of performance and price, industry companies are developing new battery technologies. Industry leaders are anticipated to dramatically lower the price of these commercial vehicles and enhance their performance during the projection period, resulting in widespread adoption. However, macroeconomic reasons such as the expanding freight traffic and the increased need for vehicles in the e-commerce and retail sectors in emerging economies will speed up the expansion of the electric commercial vehicle industry.
Geographical Overview
The region with the fastest growth is anticipated to be Europe. The European Union's ongoing efforts to enact stricter emission regulations, the increased focus on reducing the number of conventional cars, the extensive network of charging infrastructure in Europe, and rising investments in the development of sustainable road transport infrastructure that can charge electric cars while they are in use to lessen range anxiety related to electric vehicles are the factors attributed to the high growth of this region. The development of cutting-edge R&D and technology improvements for electric commercial vehicles primarily takes place in North America.
China, which has significant sales volumes for electric commercial vehicles, particularly electric buses, dominates the Asia Pacific market. India is anticipated to have a high potential market for electric commercial vehicles in the future due to favorable government laws and the increasing deployment of electric buses in public transportation fleets. The majority of the OEMs which dominate the global market for electric commercial vehicles are based in the Asia Pacific, particularly Chinese firms. Japan is essential to Asia-Pacific automobile technology. The Japanese market for electric commercial vehicles is anticipated to expand as a result of developments in technologies like FCEV and PHEV.
Recent Development by Key Players
In accordance with phase 2 of the FAME scheme, the states of Maharashtra, Goa, Gujarat, and Chandigarh will get 670 electric buses from the Indian government in January 2022.
Google's self-driving car initiative, Waymo, secured USD 2.3 billion from investors including Silver Lake, Andreessen Horowitz, and AutoNation in March 2020.
Another Chinese electric vehicle manufacturer, BYD, plans to sell electric buses in Japan for 40% less than their current cost of USD 354,120 (40 million yen), according to a report by Nikki Asia in February 2021. With over 14,000 domestically produced electric pickups sold in 2020, the market for electric pickups in South Korea has dramatically increased since 2020.
Competitive Insight
Due to the presence of several market participants, there is intense rivalry in the global market for electric vehicles. The incumbent players place a lot of emphasis on innovation and the creation of new models and technologies in order to address their weaknesses and solidify their position in the global market. To increase their local footprint, several market participants are also funding EV companies.
Furthermore, the auto industry has been driven to transition to battery-powered or electric vehicles due to increased initiatives from governments in numerous locations regarding environmental degradation from CO2 emissions. Companies use partnerships, joint ventures, mergers, and acquisitions as part of their market position retention tactics. For instance, Alternet Systems, Inc. revealed its merger and acquisition pipeline in March 2019 in order to increase both its production capacity and the innovation of electric car technology. The leading manufacturers of electric commercial vehicles are Tesla, Daimler, Panasonic, Nissan, Proterra, ABB, BYD, LG Chem, Delphi, Samsung SDI, Continental, Toyota Motors, Nissan Motors, Lucid Group Inc., KIA corporation, Hyundai motor company, Hero electric, general motors, WM motors, Rivain, NIO, etc.
The Electric Commercial Vehicle Market report offers a comprehensive market segmentation analysis along with an estimation for the forecast period 2023–2030.
Segments Covered in the Report
By Component

Electric Motor
Hydrogen Fuel Cell
EV Battery

By Range

0-150 Miles
151-250 Miles
251-500 Miles
500 Miles & Above

By Propulsion Type

Battery Electric Vehicle (BEV)
Plug-In Hybrid Electric Vehicles (PHEV)
Hybrid Electric Vehicle (HEV)
Fuel Cell Electric Vehicle (FCEV)

By Power Output

Less than 100KW
100-250KW
Above 250 KW

By Vehicle Type

Electric Bus
Electric Van
Electric Trucks
Electric Pick-up Trucks

By Cell Format
By Application

Industrial
Commercial
Private
Region Covered in the Report
North America
Europe

Germany
U.K.
France
Italy
Spain
Russia
Rest of Europe

Asia-Pacific (APAC)

China
Japan
India
South Korea
Rest of Asia-Pacific

Rest of the World (RoW)

Brazil
Saudi Arabia
South Africa
U.A.E.
Other Countries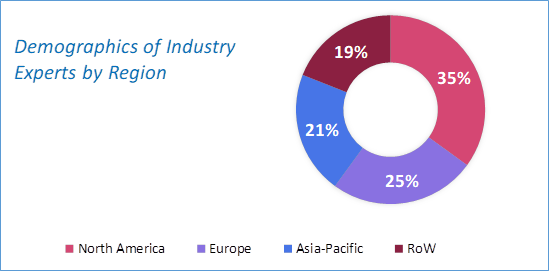 Source: VynZ Research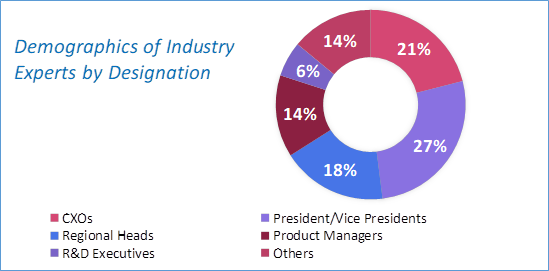 Source: VynZ Research