Industry Overview
The global reefer container market is expected to be worth USD 16.5 billion in 2022 and USD 24.6 billion by 2030, growing at a CAGR of 6.1% during the forecast period 2023-2030. The growth of this market can be attributed to increased global trade in perishable commodities, as lower tariffs make the cross-border movement of perishable goods easier.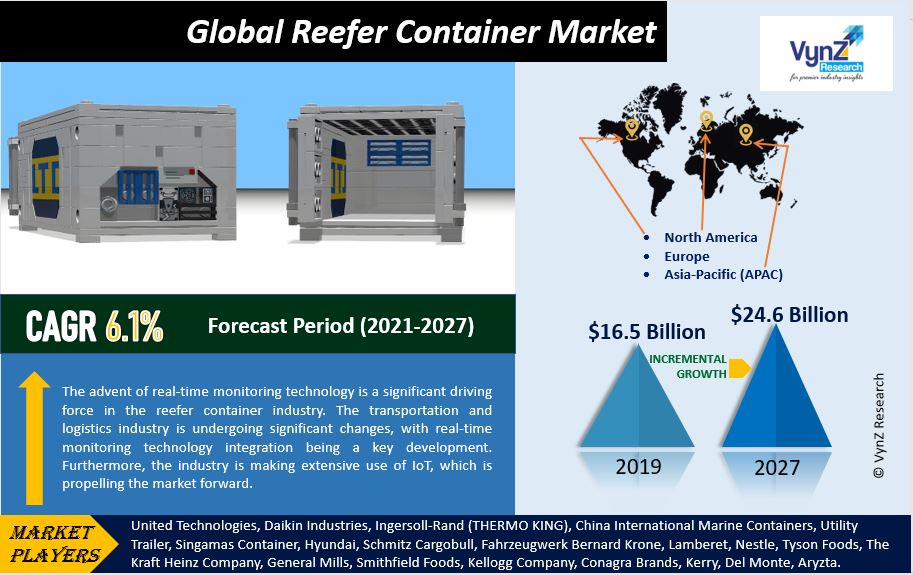 Furthermore, technological advances in refrigerated systems, especially technological solutions implemented by refrigerated transport service providers to reduce environmental impact, are expected to improve their operational efficiency. Temperature-sensitive pharmaceuticals are projected to increase in demand from USD 328 billion in 2018 to USD 486 billion in 2022. It is also anticipated that temperature control regulations during transit will become more stringent. In the coming years, an increase in pharmaceutical trade between countries might boost demand for reefer containers.
Market Segmentation
Type of Product
•    Food
•    Non-Food
Based on this the food segment is expected to experience the highest growth as customers become more knowledgeable and selective in their nutritional choices, they are willing to pay a premium for high-quality imported foods. Another factor that will increase food imports and exports, affecting the size of the reefer container industry, is the increasing population.
Type of Vehicle
•    LCV
•    MHCV
•    HCV
Based on vehicle type the LCV segment is estimated to grow at the highest CAGR due to the high demand of home delivery services and developments in the food service and food processing industry. The increased distribution of dairy products and pharmaceuticals by vans for short-distance transportation is also driving demand for refrigerated LCVs.
By Temperature
•    Single Temperature
•    Multi-Temperature
Based on temperature, the single temperature segment is expected to rise at the fastest rate during the forecast period, owing to the slow development of the refrigerated transport market in developing countries. With the increasing need to meet the growing demand for perishable commodities, the refrigerated transport market in many countries is gaining traction. Single-temperature refrigerated vehicles are commonly used in these countries. As a result, the single-temperature segment is expected to have a larger market share during the forecast period.
By Region
•    Europe
•    North America
•    Asia Pacific
•    Rest of the World (RoW)
Based on geographical region, Asia Pacific is expected to witness the highest growth which can be attributed to the increasing GDP of the region. The growing global trade in perishable reefer cargo and advances in reefer container technology are also driving the demand in the area.
Trends
Traditional methods of cargo shipping have been replaced by innovative methods. Traditional modes of transportation mainly involve the long-distance transportation of goods by rail. Goods can perish as a result of this mode of transport. Reefer containers have recently replaced temporary warehouses, as the former saves money on shipping and labour. The reefer container market is driven by low shipping costs, quick and simple goods transhipment, and quick terminal turnaround times. The increased use of reefer containers is also due to the need to protect goods from theft and spoilage. Companies are more interested in reducing their carbon footprint and creating a sustainable business model, which is why technology plays such an important role in driving demand for reefer containers. As a result, technologies are being developed that will enable brand owners and producers to implement such technologies during transportation and generate positive messaging around the product. 
According to ASSOCHAM (The Associated Chambers of Commerce and Industry of India), India's packaged food market growth was projected to grow to USD 72.6 billion by 2020, up from USD 31.7 billion in 2015. This increase is due to an increase in the consumption of frozen foods, dairy goods, ready-to-cook/ready-to-eat foods, and bakery products, which creates a need for refrigerated transportation for the safe and effective transportation of these items.
Market Drivers
The advent of real-time monitoring technology is a significant driving force in the reefer container industry. The transportation and logistics industry is undergoing significant changes, with real-time monitoring technology integration being a critical development. Furthermore, the industry is making extensive use of IoT, which is propelling the market forward. Remote Container Management, for example, from A.P. Moller - Maersk A/S allows for real-time GPS tracking of containers as well as recording and monitoring of reefer power status.
Multi-temperature system integration is also expected to provide growth opportunities for refrigerated transportation service providers and frozen and chilled food product manufacturers. Merchant shipping, which accounts for 90% of international trade and employs over 100,000 merchant vessels, is seen as critical to the economy's development.
Opportunity
Europe and Brazil are already experiencing shortages due to a lack of investment in the reefer segment of shipping, which could provide an incentive for new players to join the market and meet regional demand. Despite market volatility, demand for reefer containers is projected to rise significantly during the forecast period. This increase in demand can be traced back to international trade alliances established to meet customer demands. The reefer container market will be driven by an increase in demand for temperature-sensitive pharmaceuticals and chemicals in Southeast Asian countries and the growth of the Asian middle class, which is constantly demanding healthier food options.
Challenges
Since the use of the most up-to-date cooling technology is critical, one of the major problems facing the reefer container industry is a lack of suitable reefer containers. However, challenges such as product maintenance during transportation, a lack of infrastructure in developing countries, and rising fuel costs are expected to stifle market growth.
Key Players
•    United Technologies
•    Daikin Industries 
•    Ingersoll-Rand (THERMO KING) 
•    China International Marine Containers  
•    Utility Trailer
•    Singamas Container  
•    Hyundai  
•    Schmitz Cargobull  
•    Fahrzeugwerk Bernard Krone  
•    Lamberet 
•    Nestle 
•    Tyson Foods 
•    The Kraft Heinz Company 
•    General Mills
•    Smithfield Foods 
•    Kellogg Company 
•    Conagra Brands 
•    Kerry
•    Del Monte 
•    Aryzta 
Recent Developments
•    Nestlé introduced its-YES! snack bars in a new recyclable paper wrapper in July 2019. The launch promotes the use of recyclable paper packaging in the confectionery industry.
•    Nestlé opened a new R&D centre in Beijing and a device technology hub in Shenzhen in March 2019. The business was able to drive trend-based innovation in China to meet customer demands thanks to the new R&D centre. In the field of systems, the system's centre increased cooperation with Chinese partners and suppliers.
•    In February 2019, Kraft Heinz and Indo Nissin Foods (India) formed a distribution partnership to sell products such as Cup Noodles and Top Ramen Instant Noodles. The growth aided the company's distribution and availability of its global product range to Indian consumers.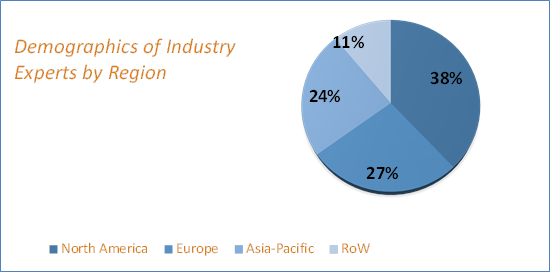 Source: VynZ Research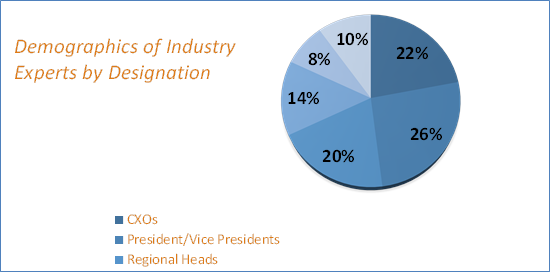 Source: VynZ Research