Industry Overview
The market for power rentals is expected to grow at a CAGR of 5.6% from an anticipated USD 9.8 billion in 2022 to USD 12.8 billion in 2030.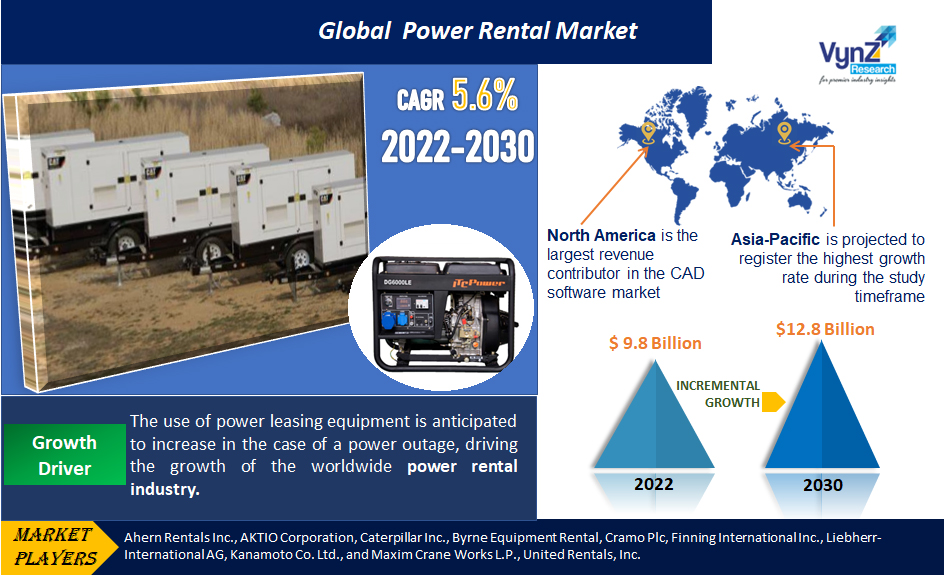 The demand for the global power leasing market is anticipated to be driven by the industrial sector's quick expansion and the rising need for a consistent and dependable power supply. The option of temporarily renting power plants or generators for supplying energy to industrial units is referred to as power rental. It provides existing power equipment in power plants as well as a variety of scalable components. Additionally, it gives companies the dependability, adaptability, speed, and cost-effectiveness they need to handle momentary power outages. The purpose of the power rental services is to maintain the utility power networks while supplying additional energy to businesses and local communities. Because of this, it has a wide range of applications in the building, mining, and oil & gas industries.
Covid-19 Impact
Due to the COVID-19 pandemic's rapid spread of infection, many economic and industrial activities have been put on hold. Sales in the power rental market fell in 2020 and 2021 as a result of worldwide lockdowns, travel limitations, work-from-home rules, and the delay of major events. The International Energy Agency (IEA) also claims that in 2020, the world's energy demand decreased by 5%, energy-related CO2 emissions decreased by 7%, and energy investment decreased by 18%. However, the industry is anticipated to perform strongly in the upcoming years because of the resumption of lockdowns, gradually rising manufacturing, and other power-consuming industries.
Market Segment
Insight by Fuel type
On the basis of fuel type diesel generators, gas generators and other generators are the components of the Power rental market. According to estimates, the power rental market's fastest-growing segment is natural gas. Since natural gas is the most inexpensive, efficient, and ecologically friendly fuel and is used efficiently to power emergency and portable generators, it is predicted to be the market's key growth factor during the forecast period.  The most important consideration while running a natural gas generator is the need for a well-established gas distribution network to ensure a consistent supply of natural gas to fuel the generators hence it will give a boost to other infrastructural and distribution-based energy & power and heavy vehicle markets sectors as well.
Insight by Application
The global power rental market can be divided into standby power, baseload/continuous power, and prime power based on the application. Since continuous load generators are used not only as a backup power source but also as a primary power source, continuous load dominates the worldwide power rental market among all market segments and is anticipated to maintain its dominance in terms of revenue over the forecast period. Additionally, it is predicted that during the forecast period, the peak load will be the segment with the most opportunity. This is due to the continually evolving infrastructures in many industries, especially to support tourism-related activities, which need access to power around-the-clock.
Insight by end-user
On the basis of end-user, the power rental market is divided into utilities, construction, oil & gas, manufacturing, mining, shipping, events, and other sectors. In terms of income, the mining industry led the world market for power rental. Due to the increased production and export of various minerals and metals to support the creation of various goods, the mining sector is rapidly growing throughout the world. The most opportune segment, on the other hand, is anticipated to be the construction industry during the projected period. Players in the construction business prefer rental power because it reduces the expense of transporting and installing generators. Roadways, residential structures, and commercial areas are a few examples of construction projects.
Insight by product
The power rental market based on the product is bifurcated into machinery, earthmoving, material handling machinery, concrete, and road construction machinery. The earthmoving segment among all dominates the power rental market with a 50% share. The mining, agricultural, and construction industries' expanding use of earthmoving excavators considerably contributes to segment growth. Backhoe loaders, crawler excavators, skid-steer loaders, and micro excavators are examples of various earthmoving machinery with higher load capacities and superior engine performance. These characteristics of earthmoving machinery make them suited for usage in challenging working conditions.
Global Power Rental Market Report Coverage
| | |
| --- | --- |
| Report Metric | Details |
| Historical Period | 2018–2022 |
| Base Year Considered | 2022 |
| Forecast Period | 2023 - 2030 |
| Market Size in 2022 | $9.8 Billion |
| Revenue Forecast in 2030 | $12.8 Billion |
| Growth Rate | CAGR 5.6% |
| Segments Covered in the Report | By Fuel type, By Application, By end-user and By product |
| Report Scope | Market Trends, Drivers, and Restraints; Revenue Estimation and Forecast; Segmentation Analysis; Impact of COVID-19; Companies' Strategic Developments; Market Share Analysis of Key Players; Company Profiling |
| Regions Covered in the Report | North America, Europe, Asia-Pacific, Middle East, and Rest of the World |
Industry Dynamics
Growth Drivers
The use of power leasing equipment is anticipated to increase in the case of a power outage, driving the growth of the worldwide power rental industry. Power leasing systems suit the needs of a wide range of sectors by supplying backup power to keep operations going during times of power outage. The mining, gas, and oil industries need a constant supply of power, as well as the expanding demand for electrification and rural power delivery. The aging electrical infrastructure necessitates grid stabilization.
The mining industry primarily uses rented electricity. Because mining locations are not hooked into the grid, they rely on generator sets that have been rented temporarily. Rental generators are in moderate demand in manufacturing businesses when the existing power supply system, such as purchased generator sets, has to be maintained, extra power is required during peak load demand, or there is a brief outage. Therefore, the expansion of the power rental industry is crucial for industries with insufficient grid power supplies.
Challenges
The government agencies' strict emission restrictions and the impact of changing oil prices on industries that depend on oil are predicted to impede the expansion of the worldwide power rental business. In the near future, it is also anticipated that the market's growth will be hampered by the growing emphasis on renewable energy.
Industry Ecosystem
The market's potential will be expanded by greater investments in R&D and technology partnerships between significant market participants. The manufacturers are taking steps like mergers, partnerships, expansions, and acquisitions to maintain their market position. The major players in this industry are convincing people to use their products in order to satisfy the needs of a large population and achieve the goal of making energy accessible. The participants are growing their transmission and distribution networks in order to complete this task. More expenditure in R&D is anticipated in the near future as a result of the companies' concentration on restructuring and putting successful packages into place. It is also anticipated that the adoption of several efficiency development measures and the application of environmentally friendly technologies will open up prospects for different market participants.
Geographical overview
North America is home to almost 530 million people and generates more than 25% of the world's gross domestic product. Hence it is projected that the North American region, which previously dominated the global market for power rentals, will hold its position throughout the projection period. The US and Canada markets in North America are growing the quickest. The International Monetary Fund projects that in 2022, the North American GDP will grow by roughly 5%. (IMF). Additionally, the rapid growth of commercial venues like hotels, malls, and retail stores has raised the demand for stable electricity and boosted power rental usage.
On the other hand, throughout the forecasted time, Asia-Pacific is anticipated to be the most advantageous segment. Nations like Thailand and Indonesia are developing their economic infrastructure significantly. The region's widespread adoption of Industrial Revolution 4.0 and growing digitalization would also significantly accelerate the industry's growth.
News & Update
Caterpillar Inc. announced a three-year project in November 2021 in partnership with Microsoft and Ballard Power Systems to showcase a power system using large-format hydrogen fuel cells to generate dependable and sustainable backup power for Microsoft data centers.
The first hydrogen power generation units will be tested in June 2021 at the Aggreko Plc depot in Moerdijk, the Netherlands, for use in short-term power applications.
The newest model of Atlas Copco's ZenergiZe line of lithium-ion energy storage systems, ZBC, was unveiled in April 2021. It can be utilized as a stand-alone source, along with generators to form hybrid power systems, microgrids, or renewable energy sources.
For the professional women's golf tournament in Scotland in August 2020, Aggreko signed a deal to provide three temporary power generators.
Competitive Insight
Caterpillar Inc., Ashtead Group, United Rental, Ahern Rentals, and Aktio Corp. are some of the well-known companies that dominated the global market in 2021. To increase their market share, these businesses employ tactics like geographic expansion and the introduction of new products. Additionally, they concentrate on improving their current product offers and brand recognition to achieve a competitive edge in the market. To expand their product line and increase market share, corporations frequently engage in mergers and acquisitions. For instance, General Finance Corporation's total asset acquisition by United Rental Inc. was announced in April 2021 as part of the company's strategic efforts to diversify its current product offering. In the market for renting construction equipment, some significant participants include Ahern Rentals Inc., AKTIO Corporation, Caterpillar Inc., Byrne Equipment Rental, Cramo Plc, Finning International Inc., Liebherr-International AG, Kanamoto Co. Ltd., Maxim Crane Works L.P., United Rentals, Inc.
The Power Rental Market report offers a comprehensive market segmentation analysis along with an estimation for the forecast period 2023–2030.
Segments Covered in the Report
By Application 

Standby Power
Base Load/Continuous Power
Prime Power

By End-User 

Oil & Gas
Utilities
Mining
Industrial
Construction
Events
Others

By Fuel Type

Diesel Generators
Gas Generators
Others

By Product 

Machinery
Earthmoving
Material Handling Machinery
Concrete
Road Construction Machinery
Region Covered in the Report
North America
Europe

Germany
U.K.
France
Italy
Spain
Russia
Rest of Europe

Asia-Pacific (APAC)

China
Japan
India
South Korea
Rest of Asia-Pacific

Rest of the World (RoW)

Brazil
Saudi Arabia
South Africa
U.A.E.
Other Countries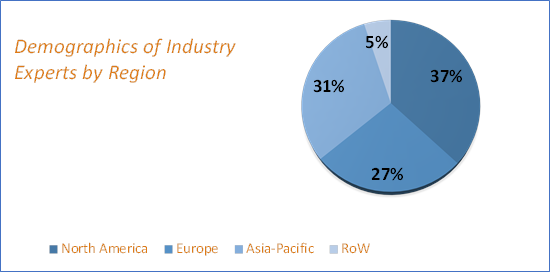 Source: VynZ Research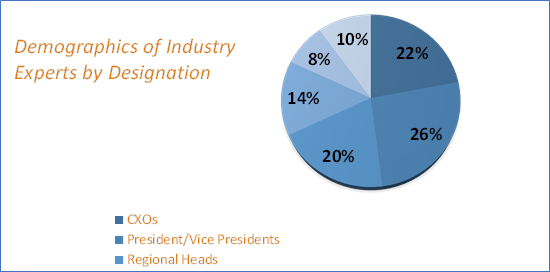 Source: VynZ Research