Industry Overview
The digital biomarkers market refers to the use of digital technologies, such as wearable devices, sensors, and mobile applications, to collect and analyze physiological, behavioral, and environmental data in order to assess an individual's health or monitor the progression of a disease. The global digital biomarkers market was valued at USD 0.86 billion in 2022 and is anticipated to be valued at USD 5.4 billion by 2030, growing at a significant CAGR of 22.5% during the forecast period 2023-2030. A biomarker is an objective measure that captures physiological, pathological, or anatomical features of a person in order to understand the state of being and, specifically, an alert system of the body. The rapid growth of digital tools like smartphones and wearables across the world helps in the faster collecting of health information by these devices and also includes information collected by digital biomarkers. The digital biomarkers are of great help for the patient suffering from chronic diseases as these digital biomarkers help to monitor the patient's condition regularly and provide quality care.  
Moreover, it helps the doctor to measure and track symptoms of the patient so as to prevent the progression of irreversible diseases like Parkinson&rsquo's and Alzheimer&rsquo's. Also, digital biomarkers are used in various applications for clinical trials and clinical care.
The COVID-19 pandemic is adopting digital biomarkers to expedite the screening and diagnosis of COVID-19 patients remotely. For instance, the National Institutes of Health (NIH) has developed physIQ by advancing and validating an algorithm, that can use existing wearable biosensor-derived analytics to discover a novel digital biomarker for COVID-19-associated decompensation.
Market Segmentation
Insight by System Component
Based on system component, the global digital biomarkers are segmented into data collection tools and data integration systems. The data collection tools are further segmented into digital platforms, mobile apps, desktop-based software, wearable, and biosensors. The proliferation of digital tools like wearables and smartphones globally which increase the health information collected by these devices. Moreover, digital biomarkers are used to treat patients suffering from chronic diseases.  Moreover, less cost and enhanced scalability of digital biomarkers in the smartphone apps will help in providing social, behavioral, psychological and environmental data which was inaccessible formerly.
Insight by Therapeutic Area
Based on therapeutic area, the global digital biomarkers are divided into cardiovascular diseases, neurodegenerative disorders, sleep and movement diseases, psychiatric disorders, chronic pain, gastrointestinal diseases, diabetes, respiratory diseases, and others.  Among the segments, cardiovascular disease holds the largest share in 2020 as digital biomarkers provides in-depth insights in the cardiac patient's response during standardized activity and improve cardiac rehabilitation outcome. Moreover, chronic pain is anticipated to witness the fastest growth during the forecast period 2023-2030 owing to the advancement and adoption of AR and VR solution in detection and treatment of chronic pain.
Insight by Application
Based on application, the global digital biomarkers market is divided into wellness, disease diagnosis, personalized medication, and drug discovery and development. The drug discovery and development is growing at a significant pace owing to the rising adoption of AI and cloud-based services for efficient and cost-effective drug discovery in the pharmaceutical industry.
Insight by Development Status
Based on development status, the global digital biomarkers market is categorized into novel digital biomarkers, original digital biomarkers, and approved digital biomarkers. Among the segments, approved digital biomarkers is anticipated to witness the largest revenue in the market owing to its reliability and are legally authentic as it is FDA approved.
Insight by End-User
Based on end-user, the global digital biomarkers market is divided into pharmaceutical companies & labs, healthcare providers, and insurance payers.  Pharmaceutical companies is anticipated to have the highest share owing to the development of drugs resulted in the generation of novel data from the digital biomarkers diagnostics. This will researchers to understand the progression of the disease and know the performance of the patients towards the drugs. Thus, helping pharmaceutical companies to develop tailored drugs according to patient's specification, resulting in the growth of the global digital biomarkers market.
Global Digital Biomarkers Market Report Coverage
| | |
| --- | --- |
| Report Metric | Details |
| Historical Period | 2018–2022 |
| Base Year Considered | 2022 |
| Forecast Period | 2023 - 2030 |
| Market Size in 2022 | $0.86 Billion |
| Revenue Forecast in 2030 | $5.4 Billion |
| Growth Rate | CAGR 22.5% |
| Segments Covered in the Report | By System Component, By Therapeutic Area, By Application, By Development Status, By End-User |
| Report Scope | Market Trends, Drivers, and Restraints; Revenue Estimation and Forecast; Segmentation Analysis; Impact of COVID-19; Companies' Strategic Developments; Market Share Analysis of Key Players; Company Profiling |
| Regions Covered in the Report | North America, Europe, Asia-Pacific, Middle East, and Rest of the World |
Industry Dynamics
Industry Trends
The adoption of high-speed networks like 3G and 4G, development in information technology along with rising demand for solutions that helps in efficiently reducing the healthcare cost and treat chronically ill patients are the trends for the development digital solutions for biomarkers.  
Wearable Devices: The popularity of wearable devices, such as smartwatches, fitness trackers, and medical-grade wearables, has surged in recent years. These devices can collect a wide range of data, including heart rate, activity levels, sleep patterns, and more, providing valuable information for health monitoring and disease management.
Remote Patient Monitoring: The COVID-19 pandemic has accelerated the adoption of remote patient monitoring solutions. Digital biomarkers enable healthcare providers to remotely monitor patients' vital signs, symptoms, and other health parameters, reducing the need for in-person visits and improving patient outcomes.
Chronic Disease Management: Digital biomarkers play a crucial role in managing chronic diseases, such as diabetes, cardiovascular diseases, and respiratory conditions. By continuously monitoring relevant parameters, healthcare providers can detect early signs of deterioration, adjust treatment plans, and provide timely interventions, leading to better disease management and improved patient outcomes.
 
Growth Drivers
Factors driving the growth of the global digital biomarkers can be attributed to the rising adoption of connected digital devices, heath related mobile applications, rising smartphone penetration, rising number of industry players, and emergence of wearable devices. Moreover, significant product launch, favorable government initiatives, FDA approval, failure of drugs for neurodegenerative disorders requires alternatives, increasing cases of health issues such as mental health problems, diabetes, BP, cardiovascular diseases, etc.  will propel the growth of the global digital biomarkers market. The cost of developing a drug is increasing owing to extensive R&D involved as a result biomarker will target the avenues where research needs to be focused, resulting in decreasing the number of processes which in turn will reduce the cost.
Drug Development and Clinical Trials: Pharmaceutical companies are increasingly utilizing digital biomarkers in drug development and clinical trials. These biomarkers can help assess the safety and efficacy of new therapies, identify patient subgroups for targeted treatments, and provide objective measures for evaluating treatment outcomes.
Data Analytics and Artificial Intelligence: The availability of large datasets and advancements in data analytics and artificial intelligence (AI) technologies have significantly enhanced the potential of digital biomarkers. AI algorithms can analyze complex datasets, identify patterns, and generate predictive models, enabling more accurate and personalized health assessments.
Challenges
However, the digital biomarkers market also faces several challenges, including data privacy concerns, regulatory hurdles, and the need for robust validation and standardization processes. Additionally, the integration of digital biomarkers into clinical practice and healthcare systems requires careful planning and coordination.
Opportunities
The digital biomarkers market is expected to continue growing as the demand for personalized and data-driven healthcare solutions increases. The market holds immense potential for improving healthcare outcomes, enabling early disease detection, and empowering individuals to take control of their health and well-being. The advent of personalized medicine, huge investment in voice-based digital biomarkers and investment in wearable technology are the opportunities prevalent in the global digital biomarkers market.
Geographic Overview
North America is anticipated to hold the largest market in the digital biomarkers market owing to strong presence of leading industry players, rising investment in R&D, rising product launches, and increasing approval of smart devices in the region.  Asia Pacific is projected to grow at a faster pace owing to the increasing emphasis by government on enhancing healthcare infrastructure, increasing adoption of smart devices, increasing incidences of COVID-19 outbreak, and presence of many patients having chronic diseases in the region.
Competitive Insight
The industry Players are focusing on R&D in the product development and wants to build their brand value. Various other strategies such as mergers and acquisitions, collaborating with research and medical institutions, and expanding their presence in the digital biomarkers market.
FDA cleared two AI-enabled wearable devices, specifically designed to monitor patient's vital signs. KardiaMobile, by AliveCor, is the first device to have received FDA clearance. It detects three of the most common heart arrythmias.
Some of the key players operating in the global digital biomarkers market: AliveCor Labs, Eli Lilly and Company, Biogen, Novartis AG, Fitbit LLC, GlaxoSmithKline plc, F. Hoffmann-La Roche Ltd, Koninklijke Philips N.V., Pfizer Inc., and Takeda Pharmaceutical Company Limited.
The Digital Biomarkers Market report offers a comprehensive market segmentation analysis along with an estimation for the forecast period 2023–2030.
Segments Covered in the Report
By System Component

Data Collection Tools

Digital Platforms
Mobile Apps
Desktop-Based Software
Wearable
Biosensors

Data Integration Systems

By Therapeutic Area

Cardiovascular Diseases
Neurodegenerative Disorders
Sleep and Movement Diseases
Psychiatric Disorders
Chronic Pain
Gastrointestinal Diseases
Diabetes
Respiratory Diseases
Others

By Application

Wellness
Disease Diagnosis
Personalized Medication
Drug Discovery and Development

By Development Status

Novel Digital Biomarkers
Original Digital Biomarkers
Approved Digital Biomarkers

By End-User

Pharmaceutical Companies & Labs
Healthcare Providers
Insurance Payers
Region Covered in the Report
North America
Europe

Germany
U.K.
France
Italy
Spain
Russia
Rest of Europe

Asia-Pacific (APAC)

China
Japan
India
South Korea
Rest of Asia-Pacific

Rest of the World (RoW)

Brazil
Saudi Arabia
South Africa
U.A.E.
Other Countries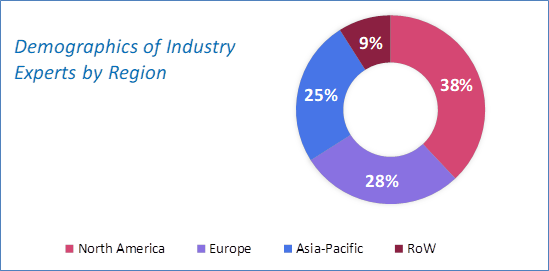 Source: VynZ Research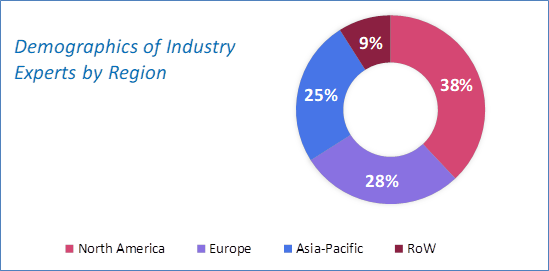 Source: VynZ Research