Industry Overview
The residential energy storage market is expanding quickly and is anticipated to continue to do so in the years to come. From 2023 to 2030, the global residential energy storage systems market is anticipated to increase steadily at a CAGR of 22%, from USD 0.8 billion in 2022 to USD 2.38 billion in 2030. The drop in battery prices, regulatory assistance, and other financial incentives, together with customer demand for energy independence, may be considered contributing causes to the market's expansion. Residential energy storage devices play a significant part in the energy market since they also offer power backup during power outages. The residential energy storage market size will be anticipated to grow due to government incentives as well.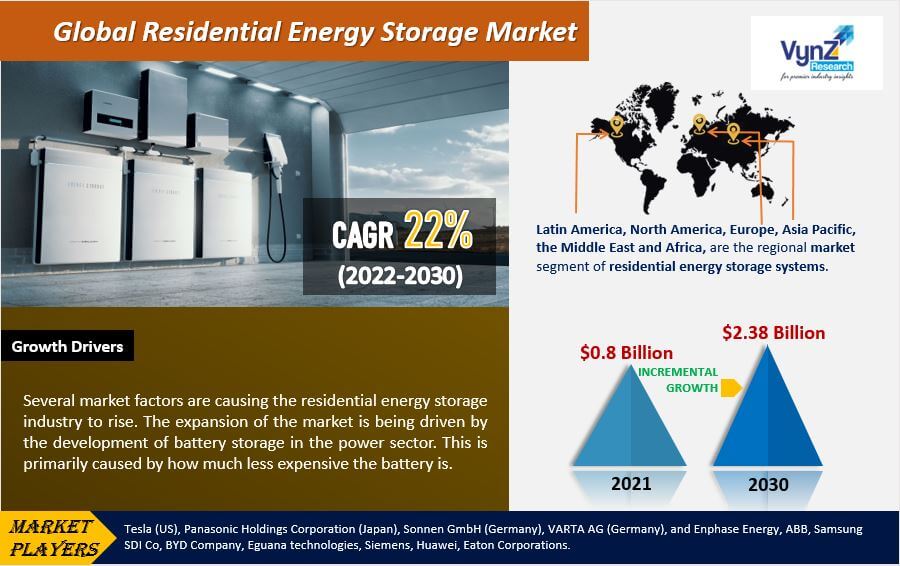 Covid-19 Impact
The COVID-19 epidemic has had a huge impact on the market. The supply chain was impacted globally as a result of the expansion of COVID-19 and the resulting trade restrictions. Due to a decline in demand in 2020, large corporations including BYD and CATL reduced their manufacturing. However, the need for residential energy storage has been fueled by the rapid use of solar PV systems in Europe, Asia-Pacific, and North America. The residential sector's rising adoption of solar rooftop systems and the rising demand for an uninterrupted and stable power supply are anticipated to be the primary drivers for the market under study. The lack of direct access to metal resources and reserves in many nations, however, is anticipated to impede the market's expansion for household energy storage systems within the anticipated time frame.
Market Segment
Insight by Technology
The residential energy storage industry is divided into lithium-ion batteries and lead-acid batteries based on technology. In terms of revenue, the lithium-ion batteries sector led in 2021, and during the forecast period, it is anticipated that the revenue growth rate for the lithium-ion battery segment would increase quickly. Utilizing lithium-ion batteries to reduce carbon emissions is being encouraged by strict environmental legislation and policies. Another important element driving up demand for lithium-ion batteries is the techno-economic advantages of these batteries over traditional batteries. Wall-mounted rechargeable battery stations based on lithium nickel manganese cobalt and lithium iron phosphate batteries are being offered by major firms like Tesla, LG Chem, and Samsung for larger-scale residential applications. The rising demand for lithium-ion batteries is being supported by battery makers' increasing investments in the creation of more affordable and sophisticated lithium-ion batteries. The cost, weight, and charge/discharge rates of lithium-ion residential energy storage are advantages. These functions are beneficial to users who link their power storage with a solar photovoltaic system so that they can charge during the day and use the power pack to power their houses at night.
Insight by Application
The household energy storage industry is divided into two categories based on application: on-grid and off-grid. In 2021, the household energy storage market's On-grid segment had the greatest revenue share of all of these. The pace of revenue growth for the on-grid category is anticipated to increase significantly throughout the projection period. This market is expanding since on-grid systems are being used more frequently in residential buildings. With the aid of on-grid devices, the extra energy generated can be delivered to the appropriate power company that owns the grid, allowing the person to accumulate credit that can be withdrawn at the end of the year. Being grid-tied offers the advantage of removing the need to invest in an expensive battery backup system to store any extra energy. During the projection period, these elements are anticipated to fuel demand for on-grid household energy storage systems.
Insight by Ownership
The residential energy storage market is divided into utility, customer, and third-party-owned segments based on ownership type. The residential energy storage market's customer-owned sector, which accounts for the biggest revenue share, is expected to experience significant revenue growth over the course of the forecast period. Demand for customer-owned residential energy storage systems is anticipated to be driven by the great value that consumers place on owning their own storage systems. A residential energy storage system's declining cost per kilowatt-hour is another factor boosting the customer-owned system market. Solar rooftop charging solutions are becoming more popular as environmental damage in the residential sector comes to light. Another important element driving the increase in customer-owned system deployment is the growing desire to cut electricity costs and the frequency of extreme weather events like hurricanes or storms that interrupt the power grid. Another factor driving the rise of the customer-owned residential segment is government incentives for establishing residential storage.
Residential Energy Storage Market Report Coverage
| | |
| --- | --- |
| Report Metric | Details |
| Historical Period | 2018–2022 |
| Base Year Considered | 2022 |
| Forecast Period | 2023 - 2030 |
| Market Size in 2021 | $0.8 Billion |
| Revenue Forecast in 2030 | $2.38 Billion |
| Growth Rate | CAGR 22% |
| Segments Covered in the Report | By Technology, By Application Type, By Ownership. |
| Report Scope | Market Trends, Drivers, and Restraints; Revenue Estimation and Forecast; Segmentation Analysis; Impact of COVID-19; Companies' Strategic Developments; Market Share Analysis of Key Players; Company Profiling |
| Regions Covered in the Report | North America, Europe, Asia-Pacific, Middle East, and Rest of the World |
Industry Dynamics
Growth Drivers
Several market factors are causing the residential energy storage industry to rise. The expansion of the market is being driven by the development of battery storage in the power sector. This is primarily caused by how much less expensive the battery is. The high-value consumers are in a situation where they would prefer to have their own renewable energy storage system due to the expanding disposable incomes around the world. Additionally, the adoption of the residential energy storage market is being driven by the rising demand in developed nations where there is a high level of environmental awareness. The price per kilowatt is falling as a result of an ongoing study in this area. As there is a risk that these regions pose where the system is that of an electricity system, there are more places where storms occur, which is causing the market to develop. The people who live in these locations pursue energy storage as a major practice because wildfires are another frequent source of power disruption.
Industry Trends
Residential energy storage market trends indicate that the growth of this market will be driven by an increase in expenditures made by governments and other organizations, with government initiatives and residential owner initiatives contributing to the acceptance of residential ownership projects. Along with self-credit programs, financial credit programs are also offered, and both will contribute to the market's expansion. The industry has also benefited from the adoption of electric vehicles, which will continue to rise as a result of the market's availability of upgraded batteries. As a result, this market will expand alongside the market for electric vehicles.
Challenges
Lithium-ion battery technology has a serious issue of aging, despite impressive recent breakthroughs and improvements. With use and time, lithium-ion batteries lose some of their ability to store energy. In mobile phones and computers, battery cell degradation is apparent. While this type of degradation is a nuisance in portable gadgets, it poses a severe problem for electric vehicles. The range of electric vehicles is directly impacted by cell aging. Innate chemical interactions between the negative electrode and electrolyte cause lithium-ion cells to deteriorate over time. A complicated interaction between cell usage and cell design determines the pace of aging. Certain practices, such as storing batteries at full charge for extended periods of time, using high charge currents, charging batteries at low temperatures, storing or using batteries at high charge currents, and cycling batteries at the extremes of their operating voltage range, speed up the aging process. Currently, there is no way to guarantee a sufficient battery life under all circumstances; this can only be done by making additional advancements in cell design, battery pack construction, and usage optimization, as well as by developing a deeper understanding of the fundamental aging mechanisms of emerging cell chemistries.
Opportunities
Energy storage devices and solar PV modules can offer backup power during a blackout. They can maintain the operation of crucial facilities to guarantee that important services, including communications and device charging (for mobile phones and laptops) during the summer, continue to be available. Solar and storage technologies can also be used to power microgrids and small-scale applications like mobile or portable power units. Of the solar and storage systems, solar PV is a crucial component. The rapid adoption of household energy storage systems to reduce energy costs, encouraging government regulations, and assurances of a steady supply of electricity in the event of power outages can all contribute to the increase in demand for solar PV systems.
Geographical Insight
Latin America, North America, Europe, Asia Pacific, the Middle East, and Africa, is the regional market segment of residential energy storage systems. Residential owners are becoming more interested in residential energy storage systems as battery prices continue to decline. Additionally, the government offers tax breaks and incentives, which are probably what will push the market in North America. The amount of renewable energy being produced in Europe's power market is increasing, surpassing fossil fuel generation on a level basis. Integration of smart grid technology and a powerful energy storage system is expected to dominate the European market. The demand for electricity is rising due to the Asia Pacific region's rapid economic growth. The demand for electricity has increased significantly as a result of urbanization and population growth. Despite the government making significant investments to upgrade the grid infrastructure, a sizable chunk of the nation remains without electricity. Power outages on a regular basis and an increase in demand for reliable power are expected to boost market expansion. The lack of energy continues to be a hot topic in the majority of the world's nations. Still, a sizable portion of the population lacks power. The Middle East and Africa's residential energy storage systems are likely to be driven by the government's collaboration with various organizations to deliver electricity.
Recent Development by Key Players
•    Victron Energy and BYD Company teamed together in September 2022 to successfully test the compatibility of BYD Premium LVL and LVS with Victron inverters and chargers.
•    In order to implement Powerwalls, Tesla's residential battery pack, with electric utilities in a decentralized manner, the company teamed up with Green Mountain Power (GMP) in August 2022. One of the first users of the Tesla Powerwall was the relatively modest electric utility operating in Vermont.
•    Huawei Digital Power and Pinggao Group Co., Ltd. inked a Memorandum of Understanding (MoU) in August 2022 to deepen their partnership in the provision of cutting-edge and dependable Huawei string inverters for PV facilities in Balkan nations like Greece, Bulgaria, and North Macedonia.
•    Enphase Energy and Swell Energy collaborated, and as a result, Enphase Energy Systems powered by IQTM Microinverters and IQTM Batteries will be able to take part in Swell's distributed, virtual power plant (VPP) initiatives in California, New York, and Hawaii starting in February 2022.
Key Players Covered in the Report
The global residential energy storage industry is competitive, with a few key competitors holding the lion's share of the market. In order to establish and retain a strong position in the quickly expanding industry, businesses are concentrating on strategic expansions into unexplored regions and on research and development projects to develop improved residential energy storage systems. Tesla (US), Panasonic Holdings Corporation (Japan), Sonnen GmbH (Germany), VARTA AG (Germany), and Enphase Energy are the top competitors in the global residential energy storage industry (US), ABB, Samsung SDI Co, BYD Company, Eguana technologies, Siemens, Huawei, Eaton Corporations.
The Residential Energy Storage Market report offers a comprehensive market segmentation analysis along with an estimation for the forecast period 2023–2030.
Segments Covered in the Report
By Technology

Lithium-ion Batteries
Lead-Acid Batteries

By Application
By Ownership

Utility
Customer
Third-Party
Region Covered in the Report
North America
Europe

Germany
U.K.
France
Italy
Spain
Russia
Rest of Europe

Asia-Pacific (APAC)

China
Japan
India
South Korea
Rest of Asia-Pacific

Rest of the World (RoW)

Brazil
Saudi Arabia
South Africa
U.A.E.
Other Countries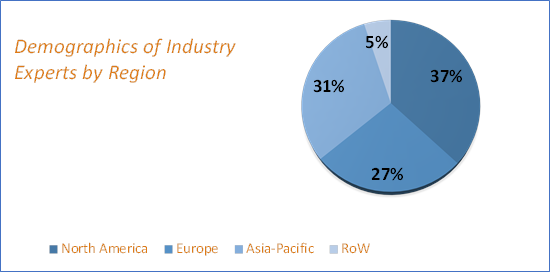 Source: VynZ Research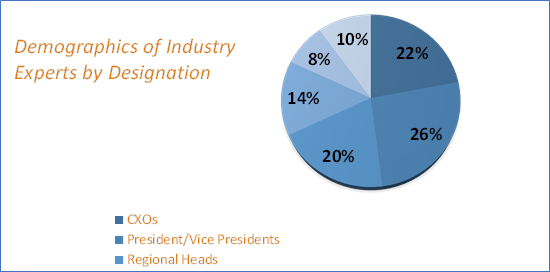 Source: VynZ Research